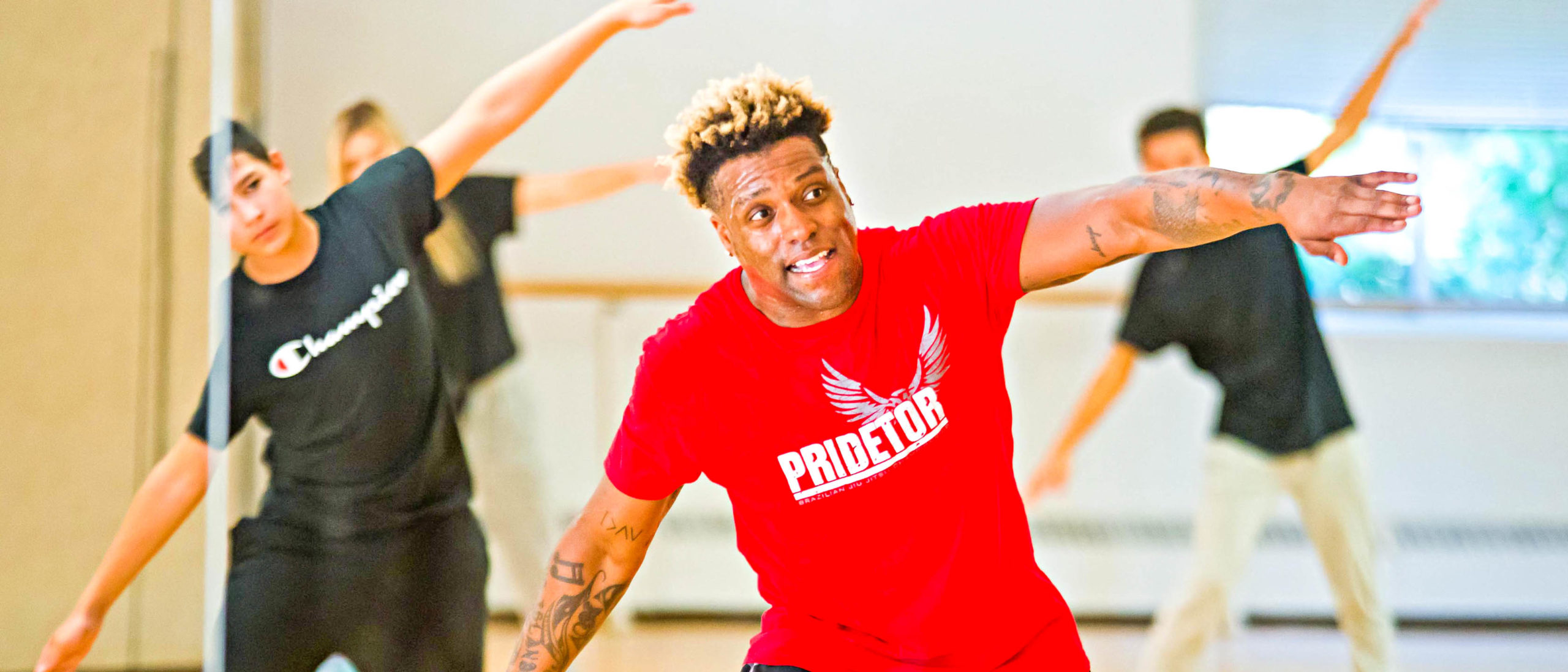 Learn from the Best
LIHSA students benefit from Long Island's most prestigious and acclaimed arts training. We aim to guide each student to realize their full potential and our teaching faculty collectively bring a wealth of experience from the world's arts, entertainment and cultural industries. Their expertise across theatre, screen, the latest performance platforms and many other cultural areas provides students with the skills and knowledge to build successful careers, and instills them with the passion and confidence to become the region's next creative leaders.
LIHSA teachers are practicing artists, working at a high level within their respective careers, and are skilled masters of their crafts.
Board of Cooperative Educational Services of Nassau County
Susan Bergtraum, President
Deborah Coates, Vice President
Ronald Ellerbe
Lawrence Greenstein
Martin R. Kaye
Fran N. Langsner
Robert "B.A." Schoen
Eric B. Schultz
Michael Weinick
Nassau BOCES Administration
April E. Poprilo, Interim District Superintendent
James R. Widmer, Deputy Superintendent
Colleen Lipponer, Assistant Superintendent for Business Services
Thomas McGrath, Assistant to the Superintendent (Human Resources/RSIP)
Susan McNulty, Assistant to the Superintendent (Special Education/Curriculum & Instruction)
Regional Schools and Instructional Programs
Judith A. Hynes, Associate Director
Dr. Christopher Korolczuk, Assistant Director
Jyoti Sood, Supervisor of Data and Technology
Laura Vega – Principal
Laura Vega is the Principal of the Long Island High School for the Arts. She was previously at The  Young Women's Leadership School for 14 years, seven of those as Assistant Principal, where she  led school wide initiatives to improve student engagement, create vertically aligned curriculum  that improved student achievement, and led the school in restorative justice practices, building  community and raising awareness of equity issues.  
Prior to education, Vega spent several years in business running her own recruitment firm  before moving to NYC where she worked on Wall Street at Merrill Lynch leading Equity Research  recruitment for North and South America. Her time in business led to a passion for improving  diversity, equity and inclusion practices that improve access to opportunities for traditionally  marginalized individuals. She transitioned into educational leadership to continue this important  work.  
The Long Island High School for the Arts holds special meaning for Vega. She is a California  native and a product of a nontraditional high school background as she graduated from high  school at the age of 15 and immediately began college and a fulltime job at a Performing Arts  Center in Los Angeles where she learned the business of running a successful PAC. She  continued working on the business side in the entertainment industry with the movie  production companies Activision, the Motion Picture Association, and ABC/Disney.  
Vega stems from a family of actors, writers, composers, and artists. Joining LIHSA allows her to  combine her personal passion for the arts while leveraging her experience in business and educational leadership while championing the LIHSA mission to provide unparalleled pre professional arts education to a diverse student body, preparing them to reach their highest  potential and beyond. 
Lindsay Rogan – Assistant Principal
Lindsay is a life-long dancer and performer having earned her BFA in Music Theatre from University at Buffalo. During and after college, she performed locally in professional productions until she began teaching.
During her time as an educator, Lindsay worked for the Diocese of Rockville Center creating theatre, dance, and curriculum for K-12 schools and serving as Director and Choreographer for 6+ school productions a year. Concurrently, she was earning her MA in Educational Theatre and English Education at New York University.
Lindsay was the founding Theatre Arts teacher at Millennium Brooklyn High School in Park Slope where she was Arts Department Chairperson and Instructional Leadership Team Chairperson. In New York City and Long Island, Lindsay has directed and choreographed hundreds of students, preparing them for dance competitions, college auditions, musicals, and careers in the arts. Her original production "Friday Night Live" was invited to the Shubert High School Theatre Festival on Broadway for outstanding writing, performances, and production value.
Lindsay is a NYS Certified English, Dance, and Theatre teacher as well as School Building Leader and School District Leader. She is a mom and wife who is honored to be a part of the LIHSA team and looks forward to working with and welcoming new faculty and students as our tremendous school continues to grow.
Student Support
Melissa Lopez Stencel – Guidance Counselor
Ms. Stencel lives in St. James and has three sons. She graduated with a BA in Political Science and a MA in Foundations of Education and Policy Studies from Hofstra University. She also holds a Masters in School Counseling from Long Island University. She has been part of the LIHSA team for 6 years. She has over a decade of experience working with higher education in both admissions and the student activities offices. A fun fact about Ms. Stencel is that she competed within both the Miss America and Miss USA organizations. She is inspired by seeing people put in hard work and learning from others who are passionate about what they do. 
Kenya Baloun – Guidance Counselor
Ms. Baloun earned her M.S.Ed. in School Counseling from Queens College. She also holds a BA in Psychology. In 2005, she began working as a middle school counselor for the NYC Department of Education, and then transitioned to work in private international schools in Austria, Indonesia, and Egypt. She has taught psychology, and other classes to prepare high school students for the college application process, and transition to college. In her spare time, she enjoys baking, traveling, and spending time with her family.
Jacqueline Collard – Social Worker
Miss Collard graduated from Farmingdale State College in 2019 with her bachelor's degree in Sociology and pursued her master's degree in Social Work at Long Island University. She graduated with her masters in 2022, making her job at LIHSA her first full time social worker position. She is passionate about helping students feel comfortable within themselves, and helping students advocate for themselves and their mental health. In her spare time, Miss Collard loves to go to the beach, hang out with friends, and read. She is also training for a half marathon in the fall, so she also enjoys running in her free time. 
Dr. Samantha Kaufman – Psychologist
Jerry Nobile – Student Support & Admissions
Natalie L'Etoile
Natalie has over 20 years' experience performing and teaching dance to students of all ages. She earned her B.F.A. in Modern Dance from the University of Utah. From there her wanderlust took her to Anchorage, AK where she danced for Alaska Dance Theatre and Anchorage Opera. She was an adjunct professor at the University of Alaska, Anchorage, and taught Modern and Ballet to students in the Theater and Dance Department. Shortly after arriving in NYC, she co-founded Notes in Motion. Upon receiving her M.S.Ed. from Queens College, she spent ten years in the New York City Department of Education at Mark Twain School for the Gifted and Talented. Natalie is also a certified Physical Education teacher.
L'aura Bagdziunas
L'aura earned her B.F.A. in Dance from Marymount Manhattan College and is a graduate of Long Island High School for the Arts. She studied under the direction of Broadway stars: Elizabeth Parkinson, Scott Wise, Mary Ann Lamb and numerous others. She has performed in works by Jeff Shade, Larry Keigwin, Mark Morris, Pascal Rioult, Twyla Tharp and Cherice Barton. She is a member of Yellow Brick Road Theatrical INC, Mad Cap Dance Company and is the lead choreographer for CPSM at Queens College.
Chris Brick
Chris Brick is a graduate of Pace University's B.F.A in Musical Theater where he minored in Dance. Chris grew up on Long Island and has been performing from an early age. Off-Broadway credits include Ensemble in Chautauqua! (The Public Theater) and originating the role of Anthony in Judy & Me (St. Luke's Theater). National tours include Jojo in Seussical directed by Tony-nominee Marcia Milgrom Dodge. Some regional credits include Barnaby in Hello, Dolly! (Maltz Jupiter Theater) starring television and Broadway notables Vicki Lewis and Gary Beach, Robertson Ay in Mary Poppins (Kansas City Starlight) and Freddie in The Will Rogers Follies (Gateway Playhouse). Workshops and Readings include Frederick in Admissions, Nibs in Darling and George McFly in a musical adaptation of Back to the Future. Other credits include Chip in the 25th Annual Putnam County Spelling Bee, Emcee in Cabaret, Arpad in She Loves Me and Alan in Bare. Chris has choreographed productions of Cats, In the Heights, Hairspray, You're A Good Man Charlie Brown, The Wild Party and Little Shop of Horrors. He has taught numerous dance workshops and masterclasses over the past 10 years. Chris is a member of Actors Equity Association
Kimberly Larkin
Kimberly holds an M.A. in Vocal Performance with a concentration in Musical Theatre from New York University and a B.A. in Music Education from the Aaron Copland School of Music at Queens College, where she studied Voice and Piano and minored in Drama/Theatre. Kim's recent NYC theatre credits include: Wendy in The G69 Triple X-treme Oscillator (Finalist in the Riant Theatre Strawberry Festival, NYC), Archon in the new musical Float (at the Dream Up Festival/Theater for the New City), Enid in F.F. of America (at the Riant Theatre Strawberry Festival), Miss Bunny in the new musical Molly Bloom-Lately (at the New York Children's Theatre Festival), Claire Simmonds in Bare: A Pop Opera at The York Theatre and Eurydice in Antigone with The Storm Theatre Company. Kim performed the role of Sarah Lincoln in the off-Broadway musical Honestly Abe at the Actor's Temple Theatre in NYC.
Francis Lees
As LIHSA's longest-serving staff member, this is Francis' 32nd year at LIHSA (Long Island High School for the Arts). Francis earned a B.A. in Music from Queens College, a performance degree from The Julliard School of Music, and an M.S. from St. John's University. Regionally, he has musically directed Broadway musicals such as West Side Story, Godspell, The Lightning Thief, and Anything Goes.
Additionally, he has performed with Cabaret groups and solo featured performers at Don't Tell Mama, 54 Below, and The Cinema Arts Center. Most nights Francis can be found doing what he loves—playing. As a pianist, Francis has performed with various bands and ensembles in many locales—from local pubs to Carnegie Hall. Francis typically spends 200 nights a year performing.
An in-demand vocal accompanist, with perfect pitch, he boasts a large repertoire of music from the Great American Songbook and Broadway music. His keyboard knowledge, strong technical skill, affable personality, and warm disposition make him a favorite with his fellow musicians.
It is noteworthy to mention that Mr. Lees is the son of Francis Lees Sr., who has been an Economics professor at St John's University, and Fordham University. As the Chairman of the department for many years, Francis senior bestowed an avid interest in Economics, fostered in many thought-provoking conversations over the years.
Alex Vietheer
Alex studied Jazz/Commercial Music and Audio Engineering at Five Towns College. He graduated with honors and received the departmental award for his major. This education helped Alex acquire the skills, knowledge, and experience to write, arrange, perform, and record music. This versatility has helped him become marketable in the competitive music industry. Alex also received a master's degree in jazz guitar performance from Five Towns College and an advanced certificate in music education from Brooklyn College. He was showcased at the 2018 Jazz Education Network convention in Dallas, TX performing in the jazz guitar ensemble.
After teaching music production at The Academy for Language and Technology, Alex was invited to join the LIHSA team in the Sonic Arts Department. When he is not teaching at LIHSA, Alex performs around Long Island and Manhattan, instructs private music lessons, and produces music. He is also an Adobe Certified Professional in graphic and video design. It is Alex's goal to draw upon all of his experience in the industry to create engaging lessons that focus on real-world applications to provide students an opportunity to practice the skills needed to be marketable in their future industries.
Visual Media Arts, Digital Arts, & Audio Production
Jason Cuvelier
Jason studied at the Maryland Institute College of Art earning a BFA in Painting, which enabled him to develop an open-minded, yet distinctly process oriented artistic approach. Jason worked with muralist Stewart White where they painted seven large murals in the now closed Baltimore City Life museum. After he graduated from Yale University with an MFA in Painting, he was offered to return for a teaching appointment, where he had the opportunity to teach drawing & painting to enthusiastic undergraduates as well as graduate students. Craving more challenge and a new stimulus for his self-expression, Jason moved to New York City. In 2001, he secured a position at Christie's Auction House in New York where he worked for 7 years with photographs, prints and old master drawings. He then pursued his teaching certification through the completion of coursework at Queens College in art education. For the past ten years Jason has been on the Board of CONECA and works as a freelance artist in photography and graphic design. Jason is an expert in the Adobe Creative Suite of programs with emphasis on Photoshop, InDesign and Premiere. He has shown his paintings and photographs in various galleries in New York City and the surrounding locale. Jason was showcased in a book of emerging artists titled Point Suite Contemporary Art by Annika Connor and participated in artist talks during the promotion of the book.
Christopher Fedorczak
Born in Poland, raised in Queens & then later Long Island, Chris studied Digital Arts in the Media Study Department at University of Buffalo's Centre for the Arts, with a concentration in 3D Animation. After working as a 3D Animator and creating post-production works in commercial video and television production, Chris was asked to teach a college course in 3D Modeling and had a "teaching moment" and realized he wanted to pursue education full-time. He went back to graduate school and earned a Master of Arts in Arts Education and worked as an adjunct professor teaching art and animation.
Chris is a chair of the SkillsUSA 3-D Visualization Competition in Syracuse, NY, where his students have won multiple "best in shows" at the Long Media Art Show and recognition at SkillsUSA state and national competitions. His past students have received multiple scholarships from the work they have done in school.
Chris holds career and technical teaching licenses as well as administrative licenses and teaches animation courses at Nassau Community College, Briarcliff College, and the NYFA.
Nicole Tourt
Nicole is a Voice Over Artist, live music and recording engineer and member of the Interational Alliance of Theatrical Stage Employees. She has taught Sonic Arts/ Music Production for more than a decade.
Michael Minerva
Michael has 20 years of experience teaching Microsoft, Adobe, Web and Graphics Design, and Computer Science courses. He has earned A+ certification, which has allowed him to incorporate computer fundamentals such as installing software into computers as well as building them into his teaching.
Production Managerial Arts
Erik Chocianowski
Erik earned B.S. in Industrial Design with a concentration in Special Effects from the Art Institute in Pittsburgh. He later completed his initial coursework in art education at Queens College and earned an M.A. in Learning and Emerging Technology at S.U.N.Y. Empire State College. He has worked on over 20 shows on Long Island including: In the Heights, Seussical, Neighborhood 3: Requisition of Doom, The Crucible, Play It Again Sam and many more. In 2015, he started his own company called Hatandstachery, that creates set designs and makes scenery for staged productions. As a scenic carpenter, Erik worked for Spaeth Design, the production company that provided scenery for the award-winning Amazon original show, The Marvelous Ms. Maisel. He is skilled in wood and metal fabrication, mold making, casting polyurethane, life casting, and animatronics. Erik is an expert in graphic programs such as Adobe Illustrator and Photoshop, Final Cut Pro.
Robyn Morgan
Robyn holds a master's degree in Instructional Education and decades of experience in photography, radio, film, and TV including ABC-TV in New York City.
Work-Based Learning
Iris Wiener- Work-Based Learning Coordinator
Iris is a New York State certified Work-Based Learning Coordinator. Her twenty-plus years as a writer, editor, reporter and theater critic have helped her build strong relationships with artists in all aspects of the entertainment business. Her portfolio contains a diverse collection of work centered on all genres of entertainment, including theater, music, books, film and television. Her work as an interviewer and reviewer has been featured in more than twenty publications, including Newsday, Playbill, TheaterMania, OK!, The New York Independent, Encore Monthly, Weston Magazines, and Long Island Woman.
Additionally, Iris has contributed red carpet interviews to WOR710 News Talk Radio, and has been interviewed for Bio Channel's Biography. She has two years of experience in the field of casting, as she acted as Lead Researcher for CastingAbout, a division of Breakdown Services. She is a proud voting member of the Drama Desk and The Outer Critics Circle.
For fifteen years, Iris was fortunate enough to have had the opportunity to bring her love for writing into the secondary classroom. As a high school English teacher, she was able to share her drive and enthusiasm for the arts with her students. Her artistic and creative abilities were put to good use as she served as the director of school musicals and the editor of school yearbooks. She has hosted and moderated artistic guest speaker events and helped her students partner with Kidsday and Long Island Herald Newspapers to contribute feature entertainment stories. Iris holds a B.A. in Sociology from SUNY New Paltz; an M.A. in Teaching English 7-12 from Stony Brook University; and an M.S. in Adolescent Literacy 5-12 from Queens College.
Eileen Moskowitz – Principal Typist Clerk
Katia Foerschner – Purchasing
Kira LoMele Bunce – Teachers Aide
Ramsey Hibbs – Teachers Aide
Julia Manners – Teachers Aide