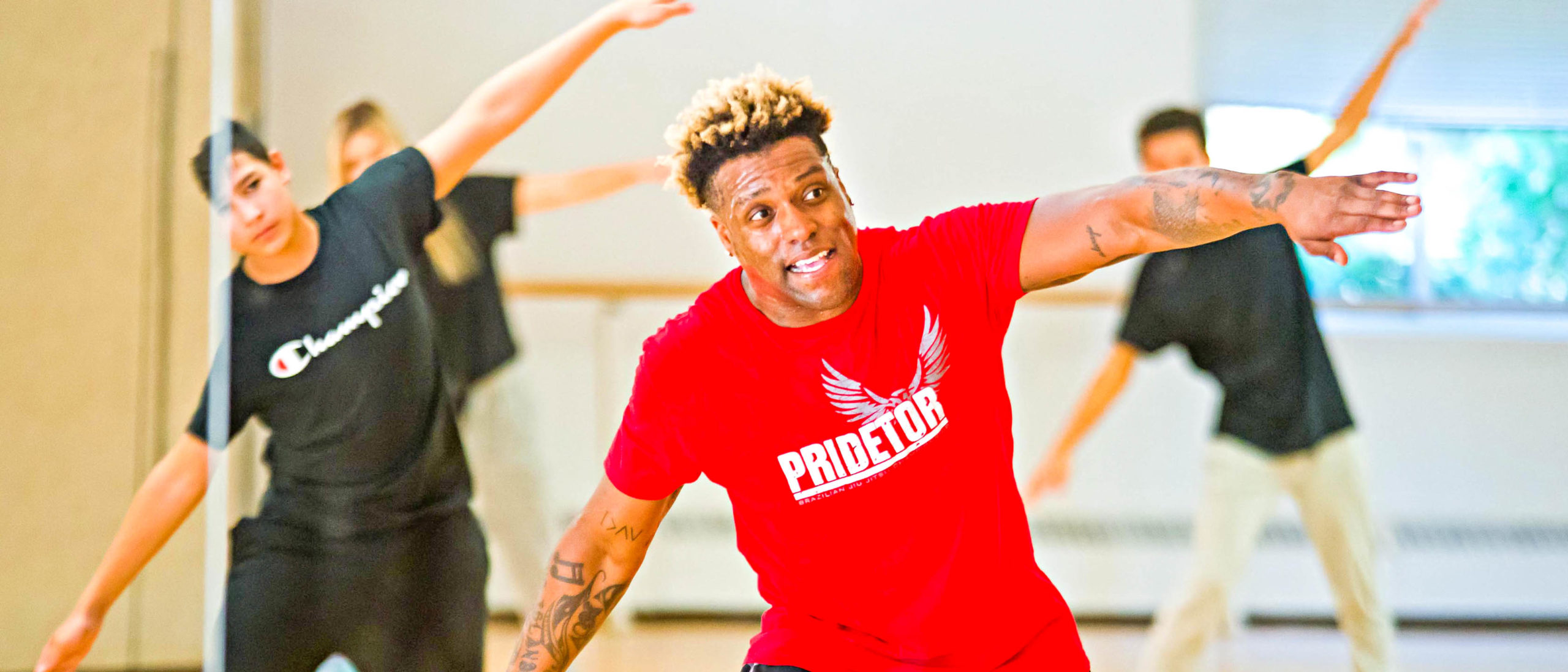 Learn from the Best
LIHSA students benefit from Long Island's most prestigious and acclaimed arts training. We aim to guide each student to realize their full potential and our teaching faculty collectively bring a wealth of experience from the world's arts, entertainment and cultural industries. Their expertise across theatre, screen, the latest performance platforms and many other cultural areas provides students with the skills and knowledge to build successful careers, and instills them with the passion and confidence to become the region's next creative leaders.
LIHSA teachers are practicing artists, working at a high level within their respective careers, and are skilled masters of their crafts.
Board of Cooperative Educational Services of Nassau County
Susan Bergtraum, President
Deborah Coates, Vice President
Ronald Ellerbe
Lawrence Greenstein
Martin R. Kaye
Fran N. Langsner
Robert "B.A." Schoen
Eric B. Schultz
Michael Weinick
Nassau BOCES Administration
Dr. Robert R. Dillon, District Superintendent
James R. Widmer, Associate Superintendent for Business Services
Dr. RG France, Associate Superintendent for Curriculum, Instruction and Educational Services
Regional Schools and Instructional Programs
Dr. Carla Theodorou, Executive Director
Judith A. Hynes, Assistant Director
Jyoti Sood, Supervisor of Data and Technology
Dr. Chris Rogutsky – Principal
Dr. Rogutsky believes the arts are a fundamental component to a human's development and that Long Island needs a school like LIHSA. Dr. Rogutsky who, having grown up in family of artists, has a deep-seated passion for the arts. Her mother is a classically trained pianist who graduated from Rossini De Paula, a conservatory in her native Argentina, her father has a passion for opera, her uncle was a painter and Professor of Art at McGill University in Canada, and her grandmother was a celebrated folk artist. This exposure has provided her with creative outlets throughout her lifetime and has shown her that artistic traditions are part of the cultural fabric of different parts of the world.
Dr. Rogutsky earned her doctorate in educational leadership from the University of Pennsylvania. She holds a master's degree from Long Island University, a bachelor's degree from Queens College, and a professional diploma as a consultant teacher from Manhattan College.  She also completed an artistic training at the Sophia Institute and social work coursework at Columbia University. Last year, she and a team of teachers from LIHSA completed a course at Harvard's Graduate School of Education, entitled Thinking and Learning in the Maker-Centered Classroom. She is currently enrolled in the Certificate in School Management and Leadership program at Harvard University.
In 2003, Dr. Rogutsky was part of the team that spearheaded the Early College Initiative, a partnership between the City University of New York and the New York City Department of Education, funded by a grant from the Bill and Melinda Gates Foundation. Through this initiative, she founded the College Academy of the Arts, a public high school for the arts offering NYC students "a vehicle for expression and a lens for understanding." Over the past years, the academy has flourished and has been ranked as one of "The Best High Schools in the Nation" by U.S. News and World Report.
Erica Giglio Pac – Assistant Principal
Erica's arts background is in Musical Theatre Performance, holding a Bachelor of Fine Arts in Musical Theatre from the University at Buffalo. She has performed in musicals and plays throughout the region, in such places as Art Park, the Player's Theatre, the Triad Theatre, John Engeman Theater, Westbury Music Fair, and at Citi Field where she has sung the national anthem at Mets games. Erica holds a Masters Degree in Educational Theatre from New York University, and has over a decade of experience in the classroom as a theatre educator in the New York City Department of Education, having built two musical theatre programs from the ground up at schools in Brooklyn and Queens. She has spent her summers as a drama instructor at various arts academies, including USDAN Summer Camp for the Arts, and now serves as the coordinator of LIHSA's Summer Arts Academy. Erica has also coordinated and directed youth performances for Teens on Broadway at Circle in the Square Theatre, the MCC Youth Ensemble, and the Student Theatre Arts Festival at Roundabout Theatre Company's American Airlines Theatre. Within the NYCDOE, she served as a Facilitator of Arts Professional Development for arts teachers across the five boroughs, working in all aspects of the arts from content-specific courses to curriculum and instruction development. Through this fulfilling work, her passion for educational leadership developed. Erica holds a degree in Educational Leadership & Administration from the College of Saint Rose, along with her New York State School Building and District Leader Licenses. Erica looks forward to helping LIHSA continue to grow, by working to help the school become CTE (Career and Technical Education) state approved, opening up work-based learning (on and off site) opportunities for students, and supporting teachers in curriculum development aligned to both the NYS Arts Standards and NYS Career & Occupational Standards.
Melissa Lopez Stencel – Guidance Counselor
Ms. Stencel lives in St. James and has three sons. She graduated with a BA in Political Science and a MA in Foundations of Education and Policy Studies from Hofstra University. She also holds a Masters in School Counseling from Long Island University. She has been part of the LIHSA team for 6 years. She has over a decade of experience working with higher education in both admissions and the student activities offices. A fun fact about Ms. Stencel is that she competed within both the Miss America and Miss USA organizations. She is inspired by seeing people put in hard work and learning from others who are passionate about what they do. 
Kenya Baloun – Guidance Counselor
Elizabeth Mullen, RN – School Nurse
Elizabeth Is the proud mother of 3 children and one dog.  She received her RN from Nassau Community College and Bachelors in Nursing from Molloy College.  She has been working in Nursing for 25 years with a certification in Pediatrics and Adolescents and transitioned to an educational setting full time 6 years ago, but continues to work in a local Hospital part time to keep her skills sharp.  Her goals at school include the health and safety of the students physically, socially and mentally.
Valerie Petrocelli – Health & Attendance Coordinator
Valerie currently lives in East Meadow is a proud mother of two children. She graduated from Suffolk Community College in the year 2000 for Early Childhood Education and Romance Languages. Valerie has over 15 years experience in all aspects of administrative work and as an Executive Assistant in multiple office settings. She is originally from Argentina and is bilingual in Spanish.
Natalie L'Etoile
Natalie has over 20 years' experience performing and teaching dance to students of all ages. She earned her B.F.A. in Modern Dance from the University of Utah. From there her wanderlust took her to Anchorage, AK where she danced for Alaska Dance Theatre and Anchorage Opera. She was an adjunct professor at the University of Alaska, Anchorage, and taught Modern and Ballet to students in the Theater and Dance Department. Shortly after arriving in NYC, she co-founded Notes in Motion. Upon receiving her M.S.Ed. from Queens College, she spent ten years in the New York City Department of Education at Mark Twain School for the Gifted and Talented. Natalie is also a certified Physical Education teacher.
L'aura Bagdziunas
L'aura earned her B.F.A. in Dance from Marymount Manhattan College and is a graduate of Long Island High School for the Arts. She studied under the direction of Broadway stars: Elizabeth Parkinson, Scott Wise, Mary Ann Lamb and numerous others. She has performed in works by Jeff Shade, Larry Keigwin, Mark Morris, Pascal Rioult, Twyla Tharp and Cherice Barton. She is a member of Yellow Brick Road Theatrical INC, Mad Cap Dance Company and is the lead choreographer for CPSM at Queens College.
Chris Brick
Chris Brick is a graduate of Pace University's B.F.A in Musical Theater where he minored in Dance. Chris grew up on Long Island and has been performing from an early age. Off-Broadway credits include Ensemble in Chautauqua! (The Public Theater) and originating the role of Anthony in Judy & Me (St. Luke's Theater). National tours include Jojo in Seussical directed by Tony-nominee Marcia Milgrom Dodge. Some regional credits include Barnaby in Hello, Dolly! (Maltz Jupiter Theater) starring television and Broadway notables Vicki Lewis and Gary Beach, Robertson Ay in Mary Poppins (Kansas City Starlight) and Freddie in The Will Rogers Follies (Gateway Playhouse). Workshops and Readings include Frederick in Admissions, Nibs in Darling and George McFly in a musical adaptation of Back to the Future. Other credits include Chip in the 25th Annual Putnam County Spelling Bee, Emcee in Cabaret, Arpad in She Loves Me and Alan in Bare. Chris has choreographed productions of Cats, In the Heights, Hairspray, You're A Good Man Charlie Brown, The Wild Party and Little Shop of Horrors. He has taught numerous dance workshops and masterclasses over the past 10 years. Chris is a member of Actors Equity Association
Kimberly Larkin
Kimberly holds an M.A. in Vocal Performance with a concentration in Musical Theatre from New York University and a B.A. in Music Education from the Aaron Copland School of Music at Queens College, where she studied Voice and Piano and minored in Drama/Theatre. Kim's recent NYC theatre credits include: Wendy in The G69 Triple X-treme Oscillator (Finalist in the Riant Theatre Strawberry Festival, NYC), Archon in the new musical Float (at the Dream Up Festival/Theater for the New City), Enid in F.F. of America (at the Riant Theatre Strawberry Festival), Miss Bunny in the new musical Molly Bloom-Lately (at the New York Children's Theatre Festival), Claire Simmonds in Bare: A Pop Opera at The York Theatre and Eurydice in Antigone with The Storm Theatre Company. Kim performed the role of Sarah Lincoln in the off-Broadway musical Honestly Abe at the Actor's Temple Theatre in NYC.
Dr. Dale Stuckenbruck
Dale is a Grammy-nominated artist, immersed in the diverse musical life in New York as a soloist, concertmaster, chamber musician and teacher. He holds a D.M.A. and M.M. in violin from the Manhattan School of Music and a B.M. and H.S. diploma from the North Carolina School of the Performing Arts. He has performed as a concert violinist/musical sawist and a soloist with the New York Philharmonic, New Century Orchestra, Brooklyn Philharmonic, Taipei City Symphony Orchestra, Queens Symphony Orchestra, New York Virtuosi, Soviet Emigre Orchestra, Philharmonia Virtuosi, and Lincoln Center Chamber Music Society. He is a multi-instrumentalist, playing the erhu, sitar, recorder, guitar, and theremin, in addition to the violin and saw. He has recorded over a hundred film scores, hundreds of commercial recordings, and has been concertmaster on dozens of Broadway shows and international orchestras. Dale has been very active in chamber music, contemporary music, world music, historical instrumental music, and has taught at Long Island University for 32 years as their violin professor. His Long Island Vegetable Orchestra has been featured by the New York Times and on The Conan O' Brien Show. His film compositions for "Fresh" and "Shadows" were on exhibit at the Israeli Museum, Milano Museum and the Whitney Museum.
Francis Lees
As LIHSA's longest-serving staff member, this is Francis' 32nd year at LIHSA (Long Island High School for the Arts). Francis earned a B.A. in Music from Queens College, a performance degree from The Julliard School of Music, and an M.S. from St. John's University. Regionally, he has musically directed Broadway musicals such as West Side Story, Godspell, The Lightning Thief, and Anything Goes.
Additionally, he has performed with Cabaret groups and solo featured performers at Don't Tell Mama, 54 Below, and The Cinema Arts Center. Most nights Francis can be found doing what he loves—playing. As a pianist, Francis has performed with various bands and ensembles in many locales—from local pubs to Carnegie Hall. Francis typically spends 200 nights a year performing.
An in-demand vocal accompanist, with perfect pitch, he boasts a large repertoire of music from the Great American Songbook and Broadway music. His keyboard knowledge, strong technical skill, affable personality, and warm disposition make him a favorite with his fellow musicians.
It is noteworthy to mention that Mr. Lees is the son of Francis Lees Sr., who has been an Economics professor at St John's University, and Fordham University. As the Chairman of the department for many years, Francis senior bestowed an avid interest in Economics, fostered in many thought-provoking conversations over the years.
Lindsay Rogan
Lindsay Rogan has a BFA in Music Theatre from University at Buffalo and MA in Educational Theatre and English Education from New York University. Lindsay is a director and choreographer who has been working with students across NYC and Long Island preparing them for dance competitions, college auditions, musicals, and careers in the arts for the past 15 years.
Jerry Nobile
Jerry has been a sound designer and audio technician for over twenty years. Having a musical background and experience as a disc jockey, has helped Jerry to intuitively understand the needs of various performance contexts. Jerry has experience with both analog and digital mixing consoles that includes: Mackie, Allen and Heath and PreSonus. He uses both passive and active speakers such as: JBL, Electro-Voice, and QSC. Jerry chooses to use a variety of microphones from industry standard choices to specialized microphones. He has run sound in several settings from theaters to outdoor festivals and mobile sound. Through pre-production elements such as creating sound tracks and music editing, Jerry creates sonic environments to enhance and elevate the visual counterpart to the projects he works on using production techniques and state of the art software. As a percussionist, he has performed at various venues and with numerous performers. Jerry is currently a partner of L & S Entertainment, Inc. and the band leader of Moonstruck, which has been performing at concerts, weddings, social events, and dinner dances for the past 20 years.
Jason Cuvelier
Jason studied at the Maryland Institute College of Art earning a BFA in Painting, which enabled him to develop an open-minded, yet distinctly process oriented artistic approach. Jason worked with muralist Stewart White where they painted seven large murals in the now closed Baltimore City Life museum. After he graduated from Yale University with an MFA in Painting, he was offered to return for a teaching appointment, where he had the opportunity to teach drawing & painting to enthusiastic undergraduates as well as graduate students. Craving more challenge and a new stimulus for his self-expression, Jason moved to New York City. In 2001, he secured a position at Christie's Auction House in New York where he worked for 7 years with photographs, prints and old master drawings. He then pursued his teaching certification through the completion of coursework at Queens College in art education. For the past ten years Jason has been on the Board of CONECA and works as a freelance artist in photography and graphic design. Jason is an expert in the Adobe Creative Suite of programs with emphasis on Photoshop, InDesign and Premiere. He has shown his paintings and photographs in various galleries in New York City and the surrounding locale. Jason was showcased in a book of emerging artists titled Point Suite Contemporary Art by Annika Connor and participated in artist talks during the promotion of the book.
Christopher Fedorczak
Born in Poland, raised in Queens & then later Long Island, Chris studied Digital Arts in the Media Study Department at University of Buffalo's Centre for the Arts, with a concentration in 3D Animation. After working as a 3D Animator and creating post-production works in commercial video and television production, Chris was asked to teach a college course in 3D Modeling and had a "teaching moment" and realized he wanted to pursue education full-time. He went back to graduate school and earned a Master of Arts in Arts Education and worked as an adjunct professor teaching art and animation.
Chris is a chair of the SkillsUSA 3-D Visualization Competition in Syracuse, NY, where his students have won multiple "best in shows" at the Long Media Art Show and recognition at SkillsUSA state and national competitions. His past students have received multiple scholarships from the work they have done in school.
Chris holds career and technical teaching licenses as well as administrative licenses and teaches animation courses at Nassau Community College, Briarcliff College, and the NYFA.
Scenic Construction & Production Technologies
Erik Chocianowski
Erik earned B.S. in Industrial Design with a concentration in Special Effects from the Art Institute in Pittsburgh. He later completed his initial coursework in art education at Queens College and earned an M.A. in Learning and Emerging Technology at S.U.N.Y. Empire State College. He has worked on over 20 shows on Long Island including: In the Heights, Seussical, Neighborhood 3: Requisition of Doom, The Crucible, Play It Again Sam and many more. In 2015, he started his own company called Hatandstachery, that creates set designs and makes scenery for staged productions. As a scenic carpenter, Erik worked for Spaeth Design, the production company that provided scenery for the award-winning Amazon original show, The Marvelous Ms. Maisel. He is skilled in wood and metal fabrication, mold making, casting polyurethane, life casting, and animatronics. Erik is an expert in graphic programs such as Adobe Illustrator and Photoshop, Final Cut Pro.
Alex Dollin
Alex Dollin grew up in theater performing both professionally and regionally from the age of 9. As a child actor, he had the opportunity to work with industry giants like Susan Stroman, Ginger Thatcher, Jay Binder, and Tony Spinosa.
It was performing that lead him to another passion: theatrical lighting design.
Alex has designed lighting for more than 100 shows both regionally and locally, and currently works with students in more than 10 Long Island school districts to design lighting for their school shows.  He also currently serves as the resident lighting designer for the children's theatre program at The Argyle Theatre in Babylon.
In addition to drama, Alex has a degree from Hofstra University in Broadcast Journalism. He spent more than a decade at News 12 Long Island, writing, reporting, and eventually producing the morning show with Carol Silva and Elizabeth Hashagen.
While at News 12, Alex created and hosted the segment, "Kids Corner," which aims to inform Long Island parents about events and shows taking place on Long Island for children.
In his spare time, Alex combines his production and theatrical backgrounds to run the event planning and entertainment company ABD Events.
Jason Steinberg
Jason has over 32 years of experience in radio, event development and multimedia marketing, including management roles in Boston, Hartford, New York City, and most recently served as Director of Marketing and Promotion at Cox Media Group Long Island.
He has extensive experience with grassroots, community and social media marketing, podcasting, blogging, photography and professional development in the music and media businesses and has produced hundreds of concerts, events and fundraisers throughout the tristate area.