Alumni News with Andrew Defrin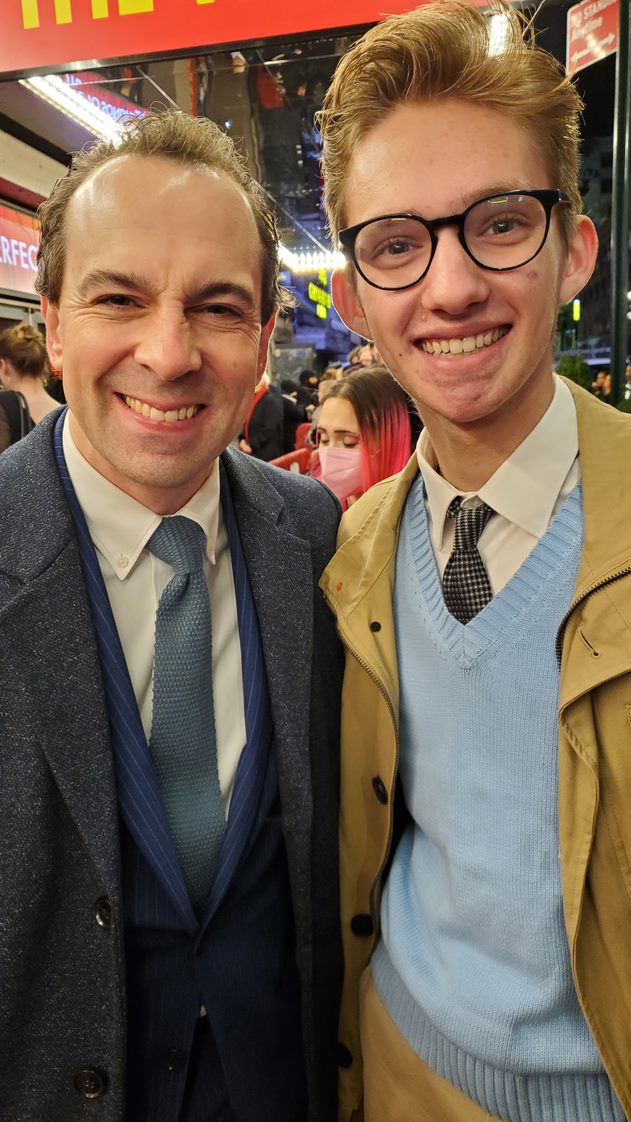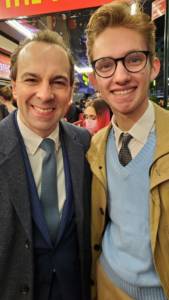 On November 14, 2022, LIHSA alum Andrew Defrin (class of 2022) had the opportunity to shadow Work-Based Learning Coordinator Iris Wiener as she interviewed talent on the red carpet at the 23rd Annual Only Make Believe gala on Broadway. A phenomenal organization, Only Make Believe creates interactive theatre with children in hospitals, special education schools, and care facilities. Afterwards, Defrin was afforded the opportunity to enjoy the gala performance, which was hosted by John Oliver and featured actors such as Rob McClure, Bonnie Milligan and Andy Karl.
Defrin reflected on his experience, "Attending the Only Make Believe Gala was truly an unforgettable experience. Being able to not only walk the red carpet, meet with prolific Broadway names, and attend a wonderful performance, but being able to simply be in the environment is something I won't soon forget. There was an energy in the St. James Theatre that was unmatched compared to anything else I'd seen. These performers were performing on the Into the Woods set, but we weren't seeing Into the Woods. It felt like the over 1,000 seat theater was there specifically for that moment, and for the Only Make Believe foundation. Without LIHSA, I would never have attended this amazing gala. Having been mentored by the most amazing faculty (especially Iris Wiener for this event), LIHSA has given me countless opportunities that did not end after I graduated. LIHSA is a place I will always call home, and I can't wait for whatever is coming next."
Sign up for our Newsletter!