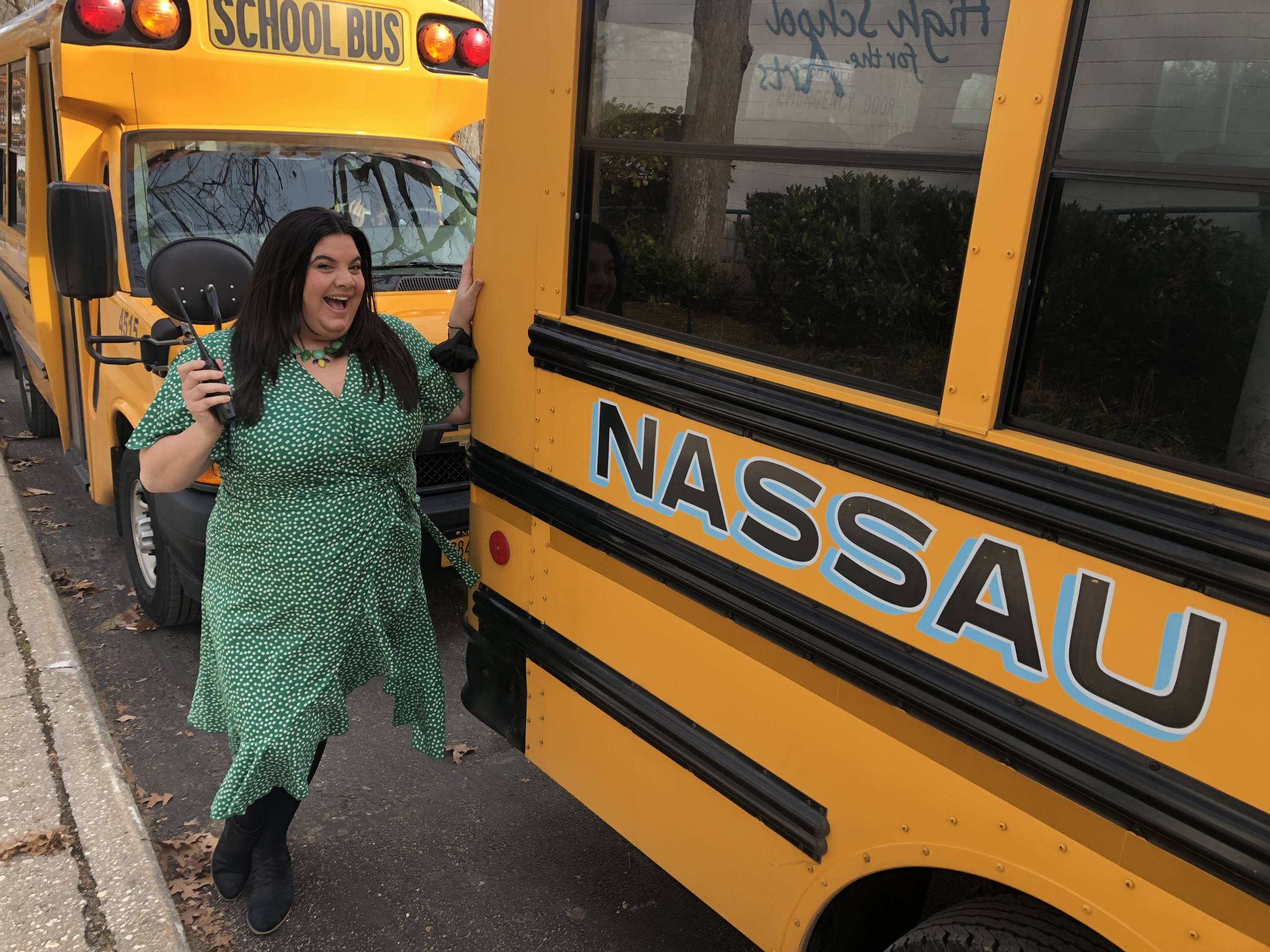 Dismissal Diaries with Ms. Giglio Pac: Megan Bush
If you think bus dismissals aren't fun, you clearly haven't experienced this daily process with Ms. Giglio Pac, LIHSA's Assistant Principal.
This new blog will feature news, ideas, or thoughts from a LIHSA Student as they share a few moments of quality time with Ms. Giglio Pac during the hectic time of bus dismissal.
Read on and enjoy this slice of LIHSA Life!
May 13, 2022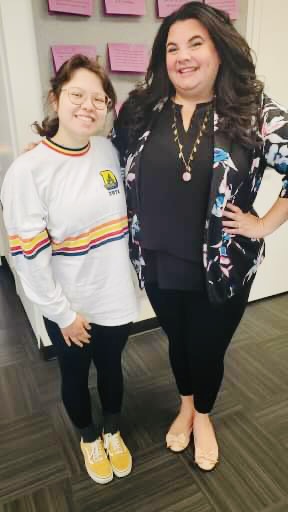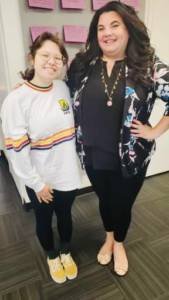 This week Megan Bush, a senior from Deer Park, spent time time with Ms. Giglio Pac to discuss what projects are coming up for her.
Outside of school, Megan attends classes at the dance studio Variations, taught by LIHSA Faculty member L'aura Bagdziunas. On Saturday, she'll be performing in a jazz dance recital and will be dancing to "Come Sail Away."  Megan noted that preparing for this performance takes a lot of stamina but is also very exciting. She especially appreciates her fellow dancers and the high energy in the room.
Megan is also preparing for the culminating project for LIHSA's Docudrama class at Five Towns College on June 2. Just last week, she was honored as a Long Island Scholar Artist by Long Island Arts Alliance at their ceremony celebrating the Class of 2022 winners.
Though Megan found the process of choosing a college to be a crazy experience, she's thrilled that next year she's going to be a Freshman at Ithaca College in the fall for Musical Theater department. She shares she was surprised when she was admitted in this prestigious program; she found the Zoom audition process to be very challenging and much harder to "read the room" through the camera. There are only 14-18 musical theater majors in each graduating class. When she visited the school, she thought it was beautiful and everyone she met was helpful. She feels the program reminded her of her LIHSA experience in how personal and collaborative the program will be and how once again she'll continue to be surrounded by so much talent.
Megan promises to keep in touch with all of us at LIHSA. We'll hold her to it….we can't wait to see her soar!
Sign up for our Newsletter!