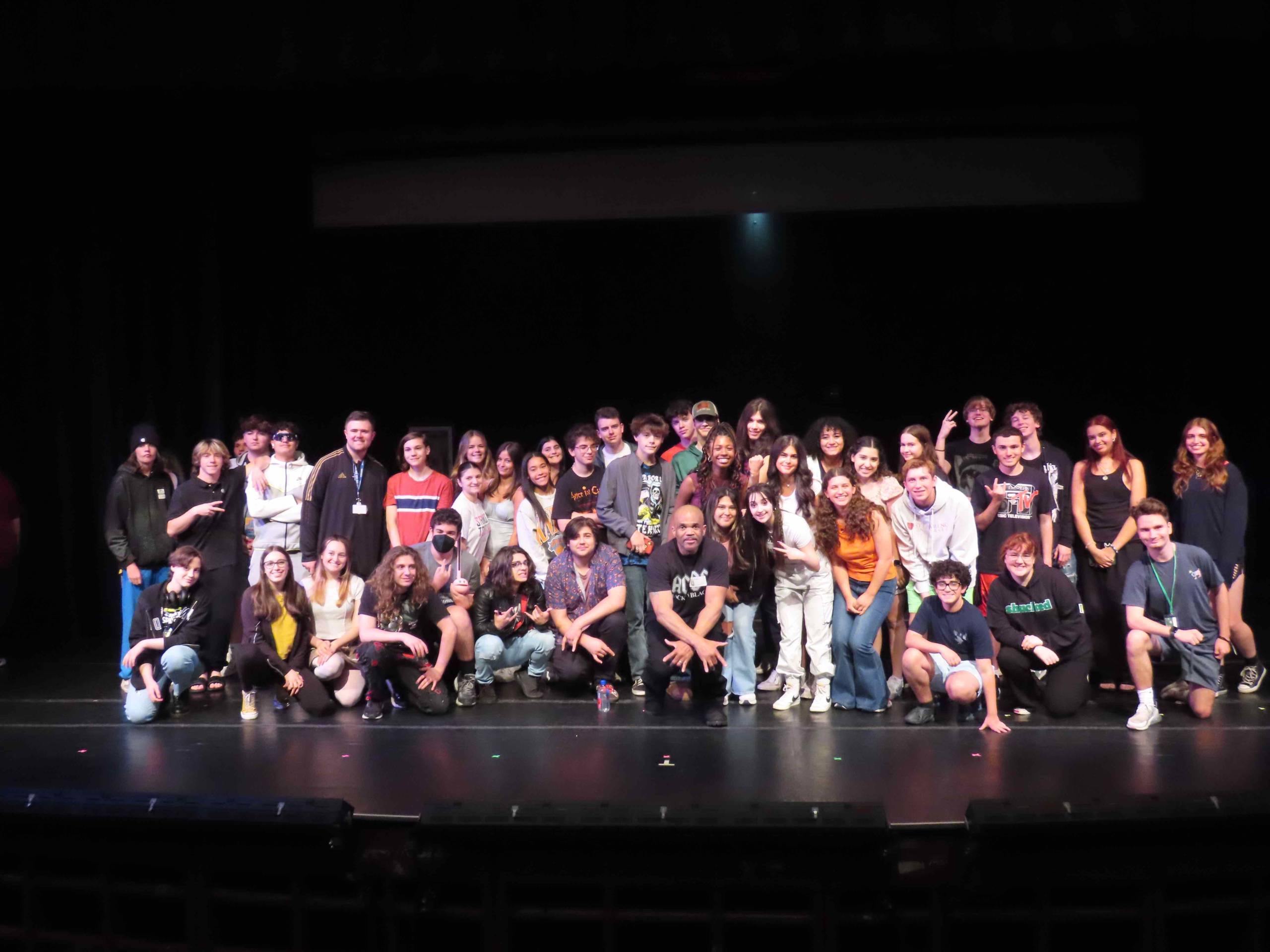 DMC Visits LIHSA – June 2023
On Thursday, June 8, AM students had the opportunity of a lifetime when they met and enjoyed a guest artist speech with Darryl McDaniels – aka DMC!
"This is better than being at The Grammys!" McDaniels began.  "Because this is where the real talent is.  This is where the blessings are."
McDaniels talked about his life in the arts and his work in the group Run D.M.C., the first rap group to go gold, platinum, and appear on MTV!  He also talked about his work now as a comic book creator and author.
"The most important thing in art is the artist.  It's about what each one of you brings to it," McDaniels said to a group of almost 100 LIHSA students.  He talked about the power that artists have to inspire, motivate, and educate their peers and how he has done that through his life for the music and hip-hop community.
Students participated in a talkback, took selfies, and even got to hear McDaniels drop a few lines from his classics.  "Is this speech your recital?" Senior Eitan Shaul asked, prompting McDaniels into the opening lines of "It's Tricky" which was received with enthusiastic applause from all.
We are so lucky to have Darryl here with us at LIHSA and we can't wait for future visits!  Keep scrolling for photos.