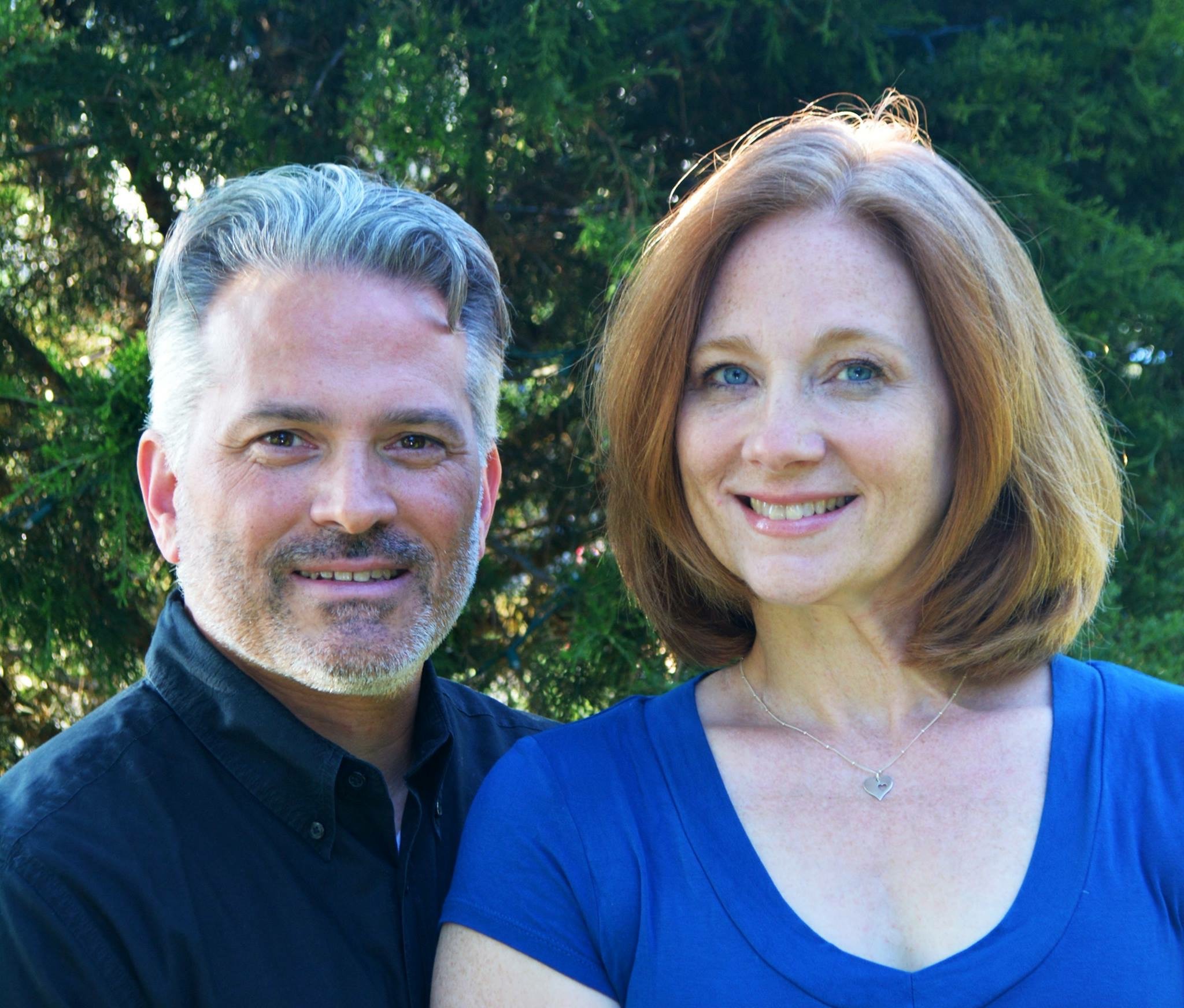 Getting to Know You: Michelle & Jerome Vivona
Once upon a time, there was a pair of triple-threats who happened to meet in the single most romantic city in the world. Their names are Michelle and Jerome Vivona. Now, nearly thirty years and two children into their love story, they are indeed living their "happily ever after". Michelle and Jerome are LIHSA's honorees for our May 2023 Faculty Alumni Gala; let's learn some more about them.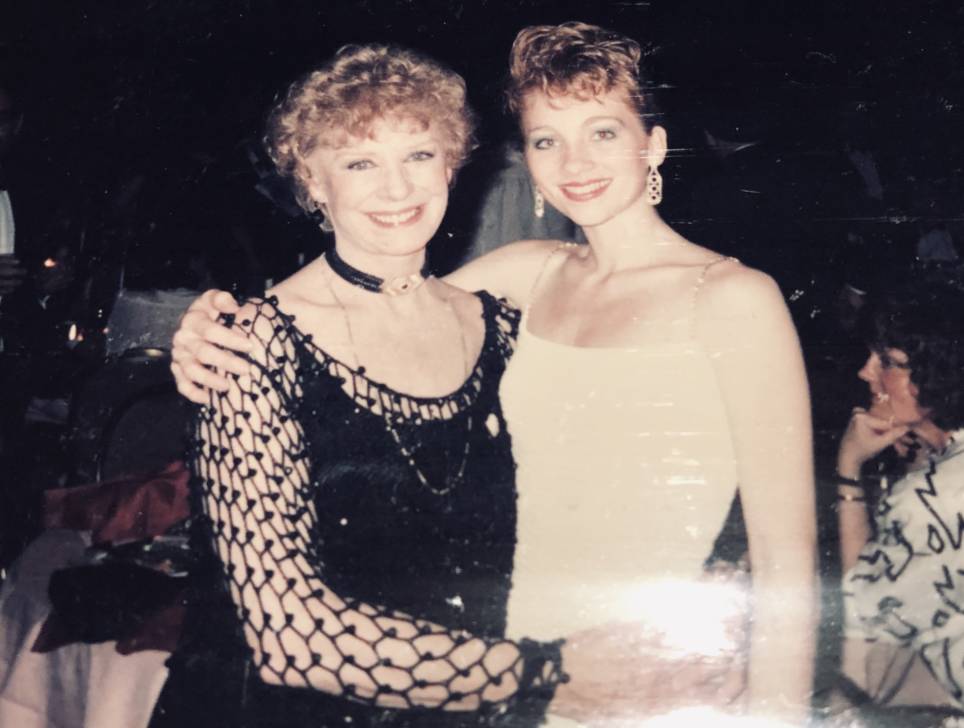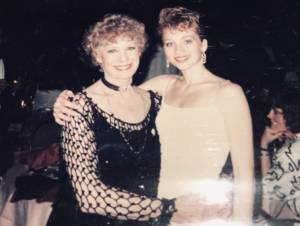 While they ultimately met while performing in Europe, their fairytale story did not seem fated to occur early on. Michelle grew up in Pittsburgh and both her parents were professional dancers. In fact, they both danced on Broadway and were also regular dancers on the Perry Cuomo show. Michelle moved to New York to perform and thanks to her immense talent, she landed roles almost immediately upon arrival – booking the National Tours of On Your Toes and then 42nd Street. She then followed with the Broadway shows: Anything Goes, Sweet Charity (staged by Bob Fosse and Gwen Verdon) and Gypsy as well as tours, both national and international as well as TV and film.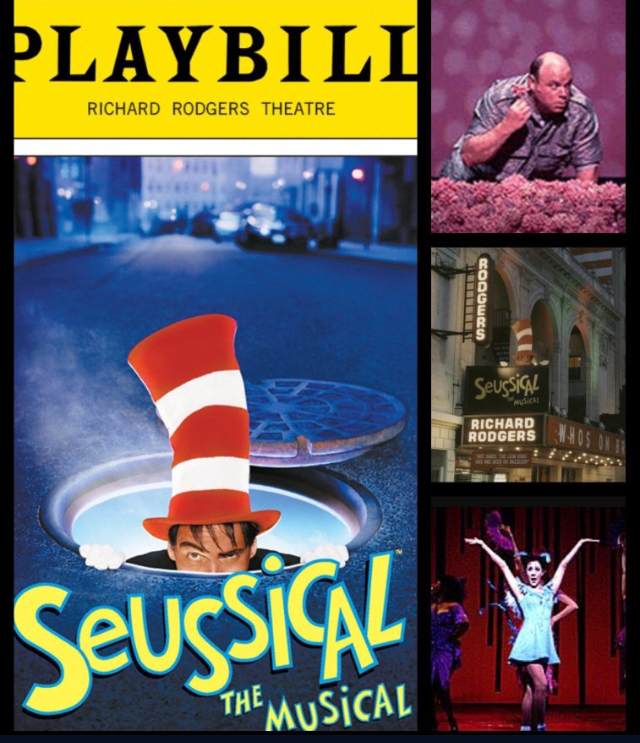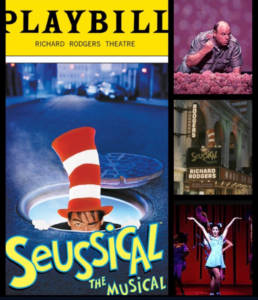 Jerome grew up as an athlete in Bayville on Long Island,  and had parents who were both school teachers. His father was a varsity tennis coach. After high school, he headed off to college on a soccer scholarship until he realized what he really wanted to do was dance. He redirected, studied privately every day for 6 months and landed a scholarship at the prestigious Joffrey Ballet School in NYC. From there, he was invited to attend Indiana University on a Ballet Scholarship before returning to New York and went on to dance for the New Jersey Ballet, The Alberta Ballet and the Oakland Ballet before, like Michelle, landing roles on Broadway in: Guys and Dolls, How To Succeed in Business without Really Trying, Kiss Me, Kate. Seussical, Dream, and Curtains as well as National and International tours including Jerome Robbins' Broadway, TV and film.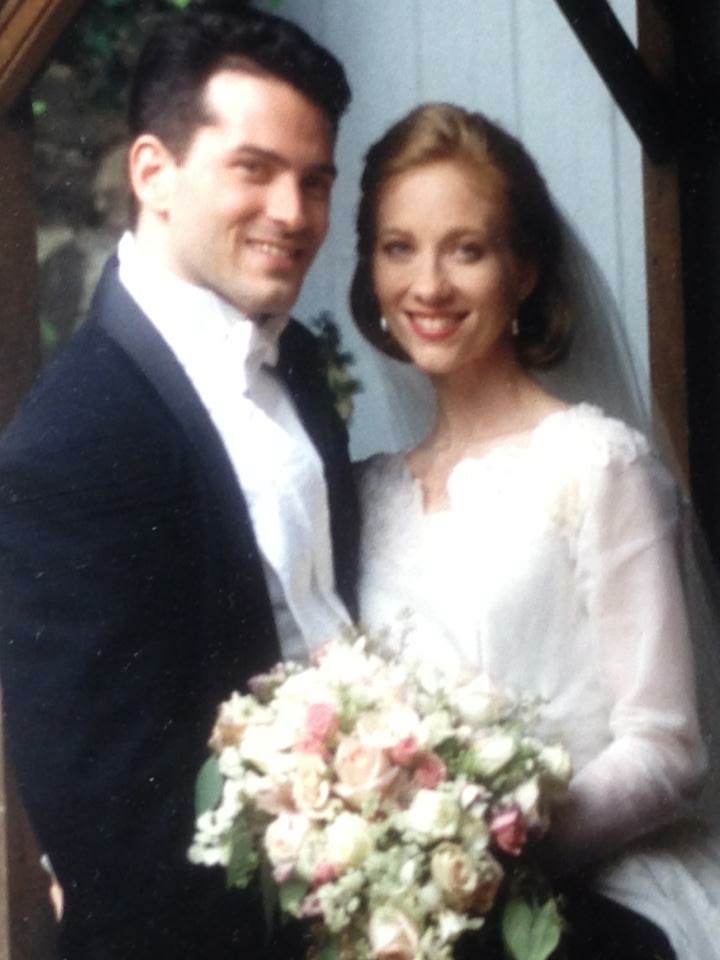 While they made their careers in NYC, their love story begins across the Atlantic – in Paris – when they both were cast as Jets in the international tour of West Side Story. It wasn't long before Jerome proposed to Michelle in a rowboat in the Villa Borghese in Rome and, happily surprised by her answer, they traveled to make the engagement official with a ring selected on the Ponte Vecchio in Florence. Partners in life and partners on stage – they continued to perform in various shows together.
When they returned to the states, they toured with Guys and Dolls and decided to plan their wedding after Jerome made his Broadway Debut with the show. As things often happen quickly in show business, Jerome was then cast in the Original Broadway Revival of How To Succeed… and as luck would have it, they were married right during the Pre-Broadway tryout of that show. Jerome actually flew home on the third day of rehearsal to attend the wedding festivities on Long Island and Michelle then accompanied him back to LaJolla, California 48 hours later to enjoy her "lonely moon" by the pool while Jerome continued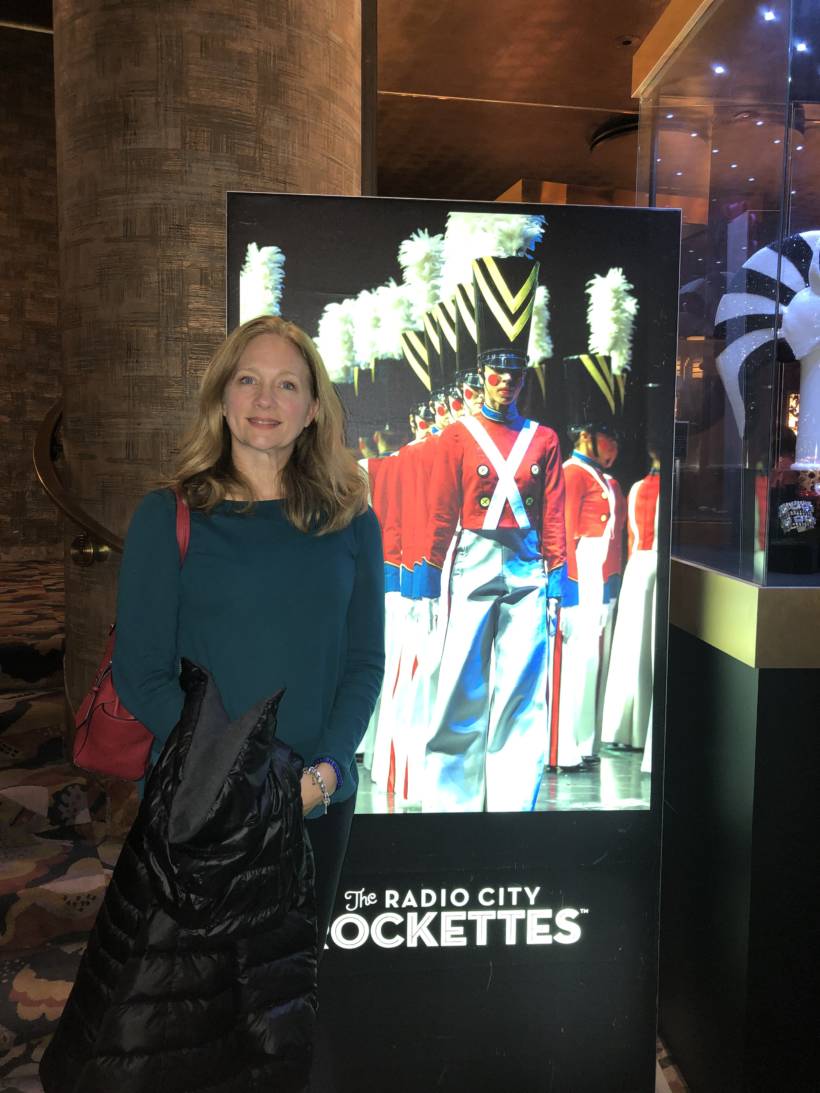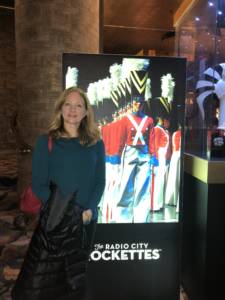 rehearsals.  Michelle followed their nuptials by joining the world renowned line at Radio City Music Hall as a Rockette. Following that Christmas Season, Michelle also joined the Broadway Company of How To Succeed…When they were both asked to take the National Tour out as Co-Dance Captains, they decided to start a family. As chance would have it, Jerome was called back from the tour, after they had traveled to Japan, to join Wayne Cilento as his Assistant and Dance Supervisor on the new Broadway show Dream (a jukebox musical featuring Johnny Mercer's Music) and soon after, with Michelle still on tour, they learned they would become first time parents.
Michelle followed motherhood by re-joining the Rockettes (where she worked from 1994-2003). Jerome was then cast in the Original Broadway Company of the first revival of Kiss Me, Kate. Michelle was then cast in the Pre-Broadway Workshop of Seussical, the Musical. Jerome would join her in Toronto to care for their little girl, Michaela, and fell in love with the show. Jerome left Kiss Me, Kate to join the Original Broadway Company of Seussical, the Musical. At the opening night party, at Tavern on the Green, Rosie O'Donnell met their then two- year-old daughter, Michaela, and like her parents, realized she was made for the spotlight!  She was introduced to the world on her third birthday on The Rosie O'Donnell Show! All in, she made four appearances on the Rosie O'Donnell Show, including introducing her brother, Thomas, right after he was born. When that show closed, Michelle returned to Broadway in the cast of Thoroughly Modern Millie, starring Sutton Foster until closing. Michelle then began placing her focus more on teaching and raising a family with Jerome. Jerome would later return to Broadway in the Original Company of Curtains, the Musical and most recently as an original member of the Pre-Broadway tryout of the Nutty Professor by Marvin Hamlisch, Jerry Lewis and Rupert Holmes.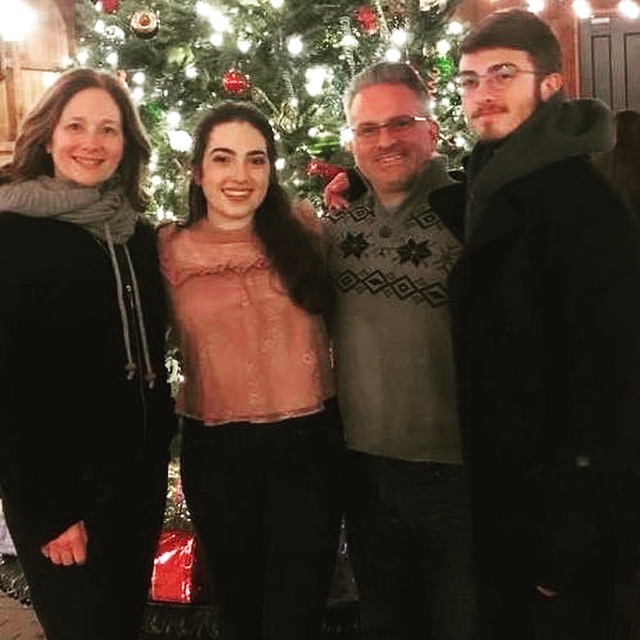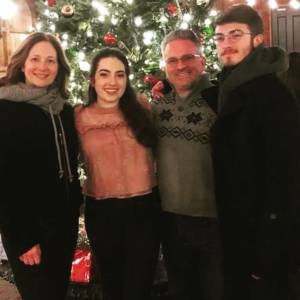 The Vivonas are very proud of their two children. Michaela (Syracuse University BFA in Musical Theater '20) is a LIHSA alum and owns and operates two successful businesses serving the Princess Party and Event space: as CEO of A Dream is a Wish Parties while also supporting other young female entrepreneurs as a business coach through her company Your Business Big Sis. Michaela also balances a career as a performing artist and writer. Thomas had also hoped to attend LIHSA, but his home school wouldn't allow him to attend for Art. So he pivoted, and focused on his many talents in acting, singing, and visual arts. Thomas attended the Manhattan School of Music for Musical Theater and has recently been working with his sister in creating and illustrating a children's book utilizing her writing skills and his graphic arts skills.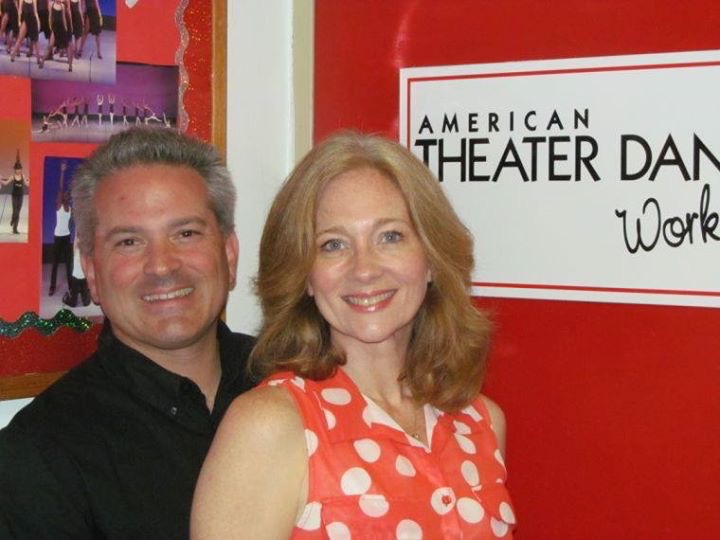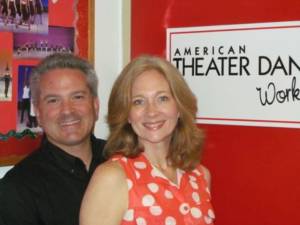 Michelle & Jerome decided early on they wanted to give back to the community and share their love of the performing arts on Long Island. When the time was right, instead of opening a new studio, they took over the former home of Lee Theodore's American Dance Machine in 2013, the prestigious performing arts school called the American Theater Dance Workshop in Mineola which was first established in 1982, and Michelle and Jerome are entering their 12th year as Owners and Directors this coming fall.  In the summer of 2018, they moved the conservatory into a brand new 6600 square foot facility in Mineola where they provide a professional training program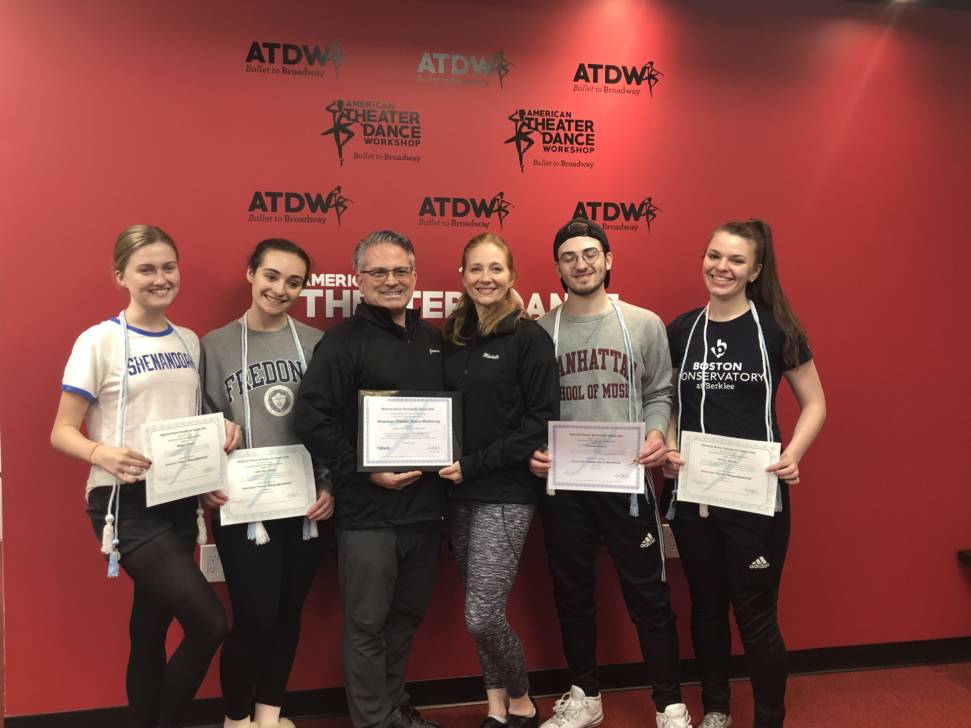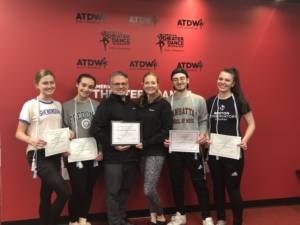 with three beautiful studios and a Black Box Theater space offering a wide range of classes (ballet, tap, theater dance, musical theater, acting, lyrical/contemporary, hip-hop, adult classes and youth theater performances) to a wide range of ages (3 – 93). The studio is not competition based; their goal is to help every student reach their individual goals and aspirations. Some of their graduates have, indeed, gone on to become professional performing artists featured on Broadway, Tours and Regionally. Others work in other professions but continue to dance, act, and/or sing to help them focus and stay grounded in their lives. Both Michelle and Jerome firmly believe in the power of arts education to build empathy, create collaborations, and make way for the more beautiful aspect of humanity.
Their belief in arts education has been reflected at LIHSA over the years. Michelle taught musical theater dance and tap at LIHSA from 2016-2020. She then accepted an Adjunct Associate Professor position at LIU and increased her focus on their studio. Along with working as a mentor in the dance department, Jerome created, with his associate Stephen DeAngelis, a beloved annual event called Broadway Supports LIHSA that was presented four times over three years prior to the pandemic.  A cast of 20 or so Broadway stars came together at the school's Seymour Weiner Auditorium for a one-night only concert and would interact with the students for master classes and workshops during the daytime rehearsals and tech. This unique and special opportunity was loved by students and would raise money to keep the school strong. And – exciting news – Broadway Supports LIHSA will be back Fall 2023!
Michelle and Jerome Vivona are as special as they are talented as generous as they are awe inspiring. LIHSA is grateful for all they have given to the school over the years and can't wait to honor them this spring. Please join us at the Faculty Alumni Gala to pay tribute to this wonderful couple!
Some photos from some of the Vivonas past dance and theater roles.