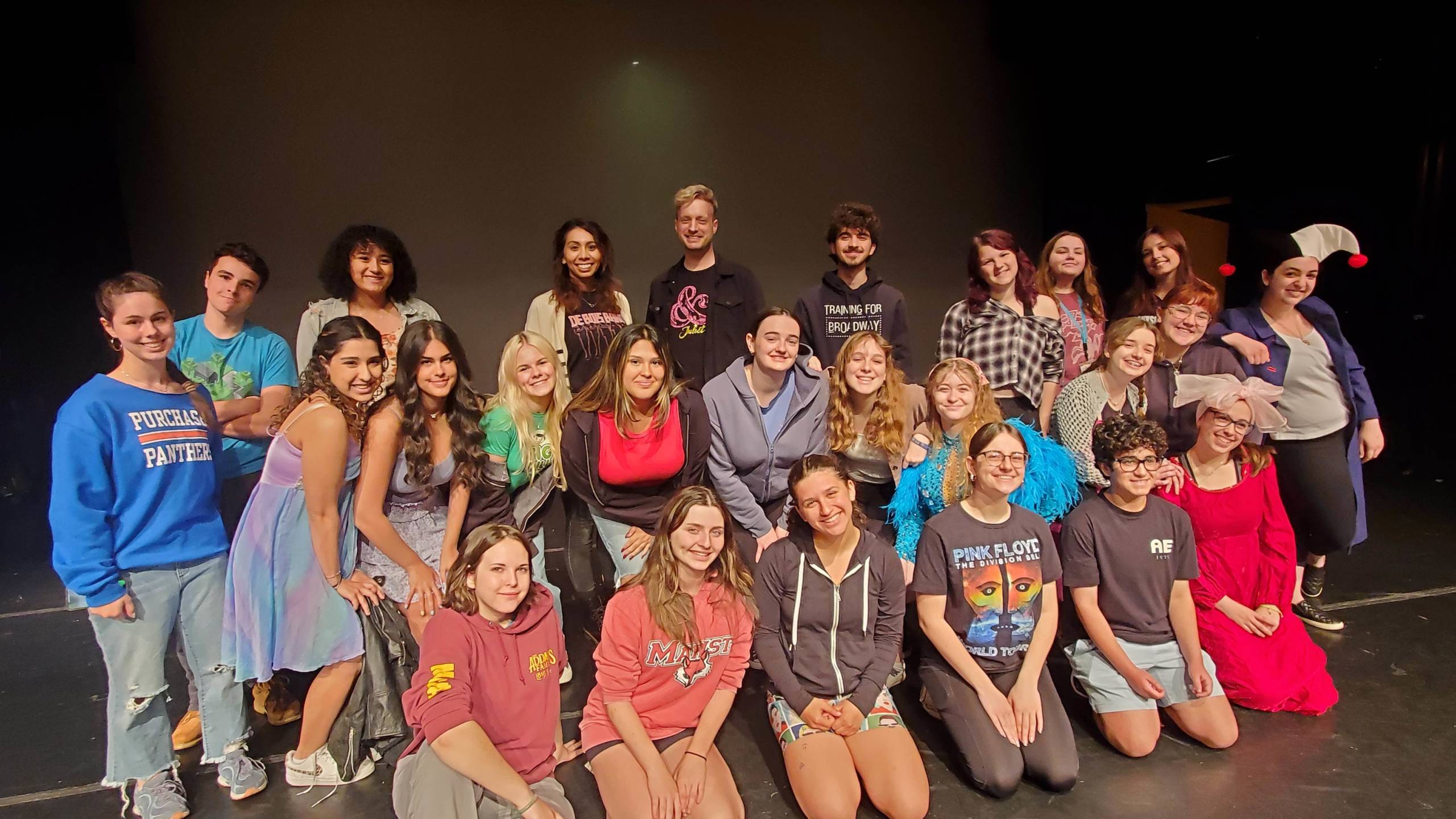 In the Classroom: & Juliet
Broadway came to LIHSA this week when one of & Juliet's stage managers, Danielle Ranno, and dresser, Eric Strauss, worked with students in the Scenic Construction & Production Technologies and Performing Arts programs. In an exciting workshop, students learned how to problem solve while producing a piece of theatre in only 50 minutes. Students did a cold read of a scene from & Juliet, designed lighting, wrote stage management cues, dressed actors, and directed and rehearsed a scene from the musical, which is up for nine Tony Awards this weekend! After the workshop, Ranno and Strauss gave students an inside look at what goes on behind the scenes at a Broadway show.
"It was exciting to see the other side of what happens on stage," said Eva Musgrove, who worked with Strauss on creating costumes for the impromptu performance. "I normally perform on stage, so to see all of the work that goes into costumes and the reasoning behind it was really interesting."
"It was super fun, we got so much info about getting into the union as a stage manager and we got specific information about conferences to attend, networking opportunities, and advice about how to be an effective stage manager," said Addison Moore, who worked with Ranno in the stage management group.
"I think having them here shows how closely we are connected to the center of entertainment," added Musgrove. "They really instilled how important it is to understand all aspects of the industry. It's exciting that we got to work with actual artists on Broadway!"
"It was great to have two people that are instrumental to the production come to LIHSA," said Abby Colfer, a Scenic Construction student. "It was an amazing experience. They even answered all of my questions about the turntable, which I was very fascinated with!"