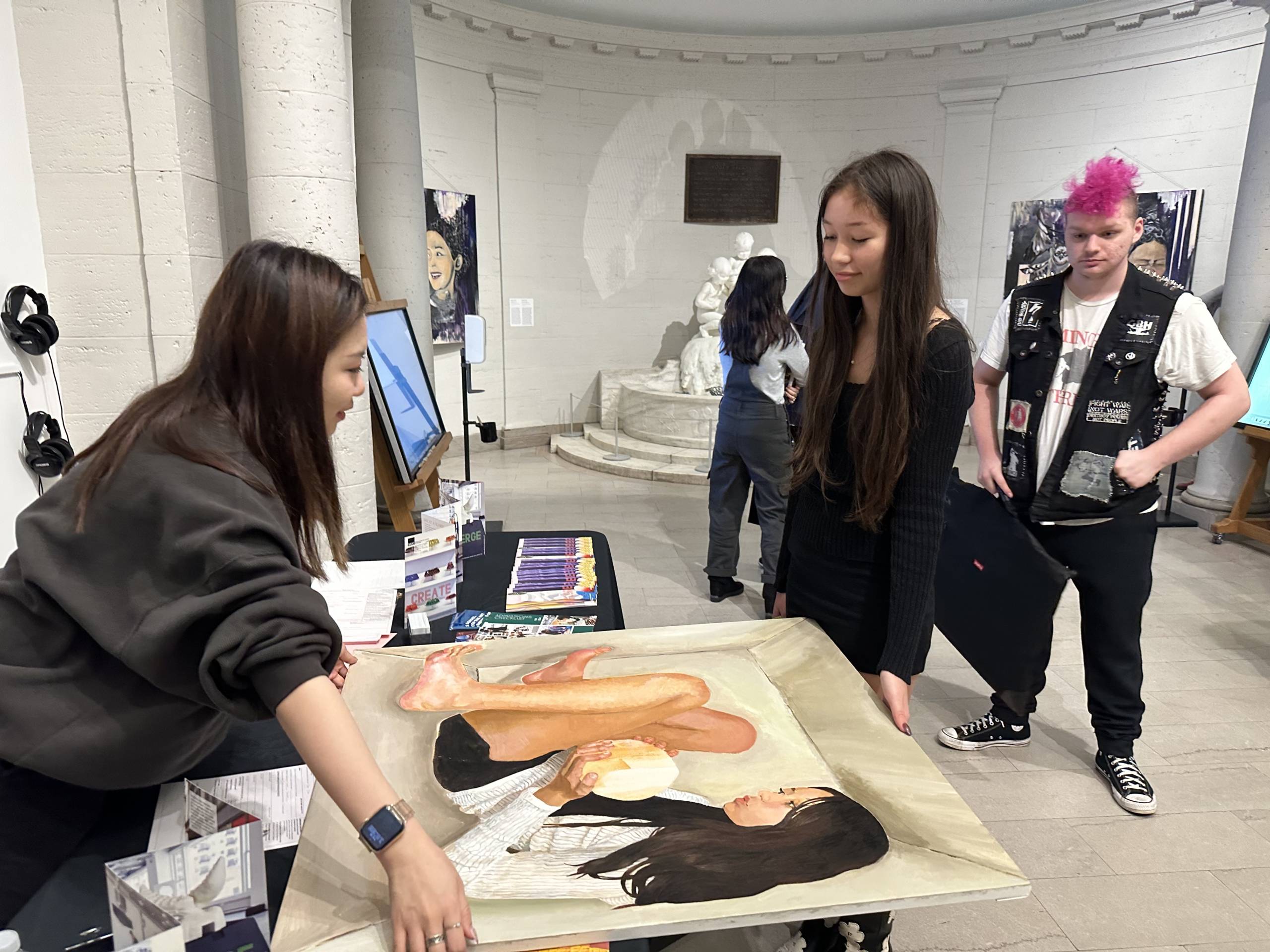 Portfolio Review at the Heckscher: October 2023
The Heckscher Museum offers a Portfolio Review series each fall for high school students preparing for the college admissions process. Several LIHSA fine art students participated, led by their teacher Jason Cuvelier.
Noah Morris is a senior from Baldwin who attended. He said his LIHSA art teacher prepared him well for the portfolio review at Heckscher Park by guiding him on which pieces to pick, what to expect, what questions to ask and which college tables to visit.
Sadie Koo, a junior from North Shore High School also attended. She felt that LIHSA's figure drawing classes really helped prepare her for the review because college reps like to see that you've worked from a body. "If I didn't go to LIHSA, I probably wouldn't have had as many," she reflects.
We will look forward to seeing (and sharing!) our students outstanding work throughout the year!