SkillsUSA State Competitions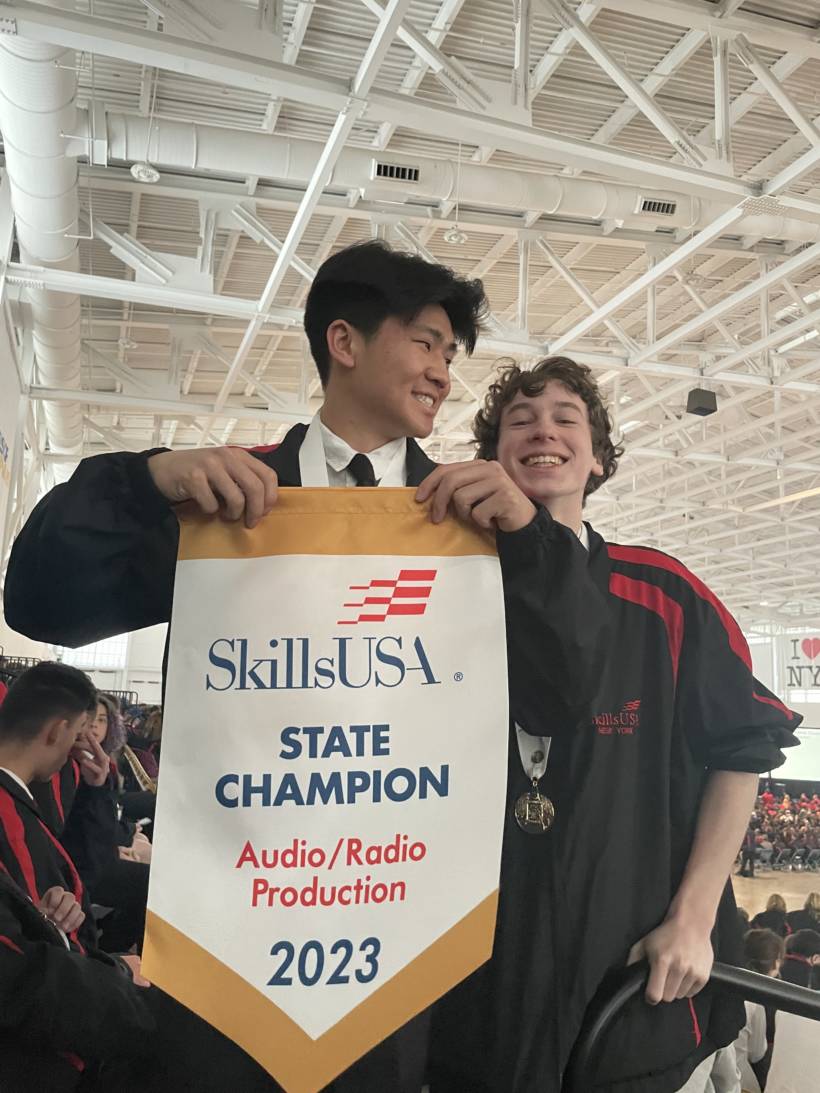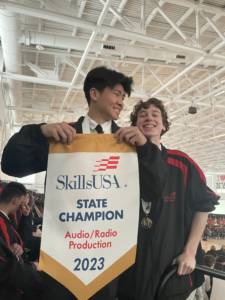 LIHSA students (as well as Barry Tech and GC Tech students) were recently represented at the SkillsUSA State Championship. Congratulations to LIHSA students Scott Wong (Syosset CSD) and Loughlin Reid-Cleary (Lynbrook UFSD) on winning first place in the Audio/Radio Production competition. Scott and Loughlin will continue to the National Competition in Atlanta, GA next month! The pair created a 3-minute long radio news story (60 seconds of news, a 60 seconds ad, and 60 seconds on news) on the prompt about how people feel about moving from cash towards digital currency in America.
LIHSA students Stella Rinaudo and Madison Villalobos, both from Massapequa, took second place in the Animation and Digital Media Design competition. This is LIHSA's first time competing at SkillsUSA and we can't wait to return!
Scott Wong shared, "It's nice to compete with other people who are just as driven and has put similar amount of effort in your passion as you.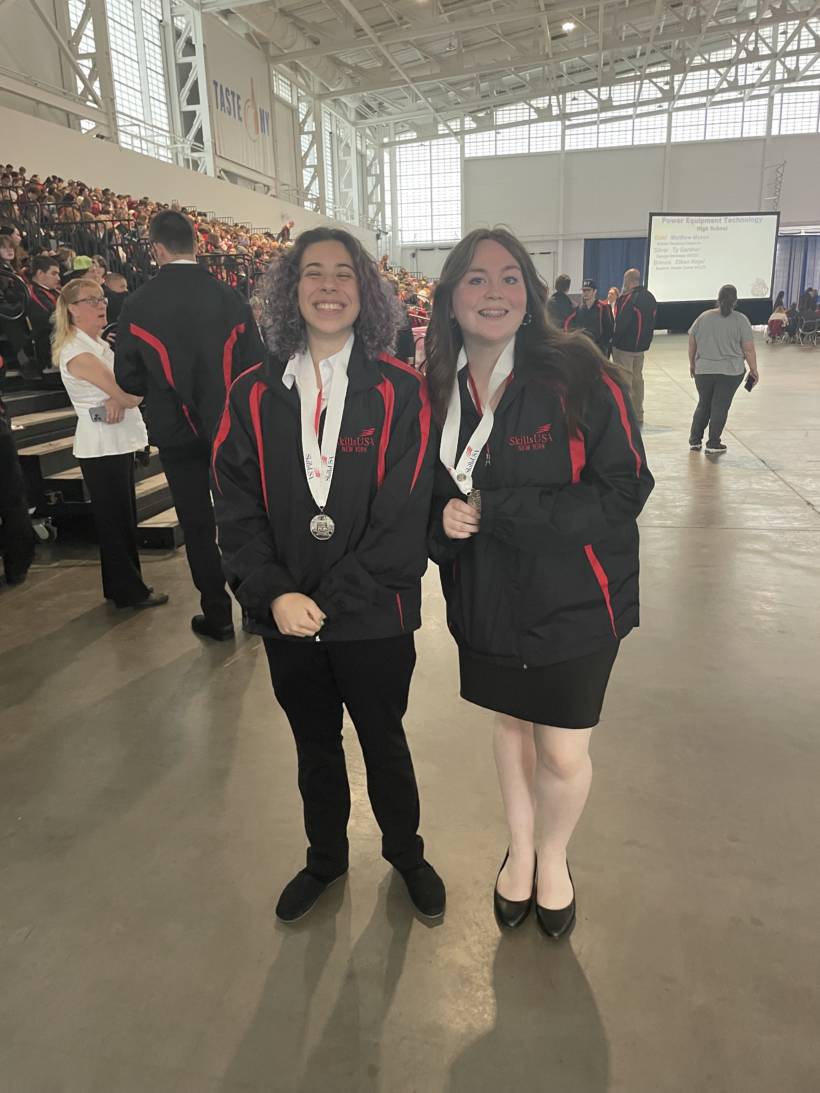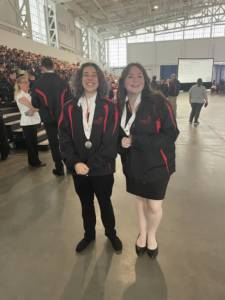 Evan Schombs of Elwood John Glenn High School said he stayed up all night to compete in the digital cinema category – fueled by three cups of coffee. While he didn't place, he still found it to be "competitive and exciting to be part of it!"
Sam DeAlbuquerque of Garden City expressed that the competition was rigorous but proud that he "created a compelling and funny and captivating piece despite the limitations." He also thought that it reinforced not only that the film industry is intense, but that he excited about that career path.
George Evangelau also of Garden City found the state competition more challenging than regionals but thought it, "Helped me understand more of what I want to do. It was challenging, but we were glad to be there."