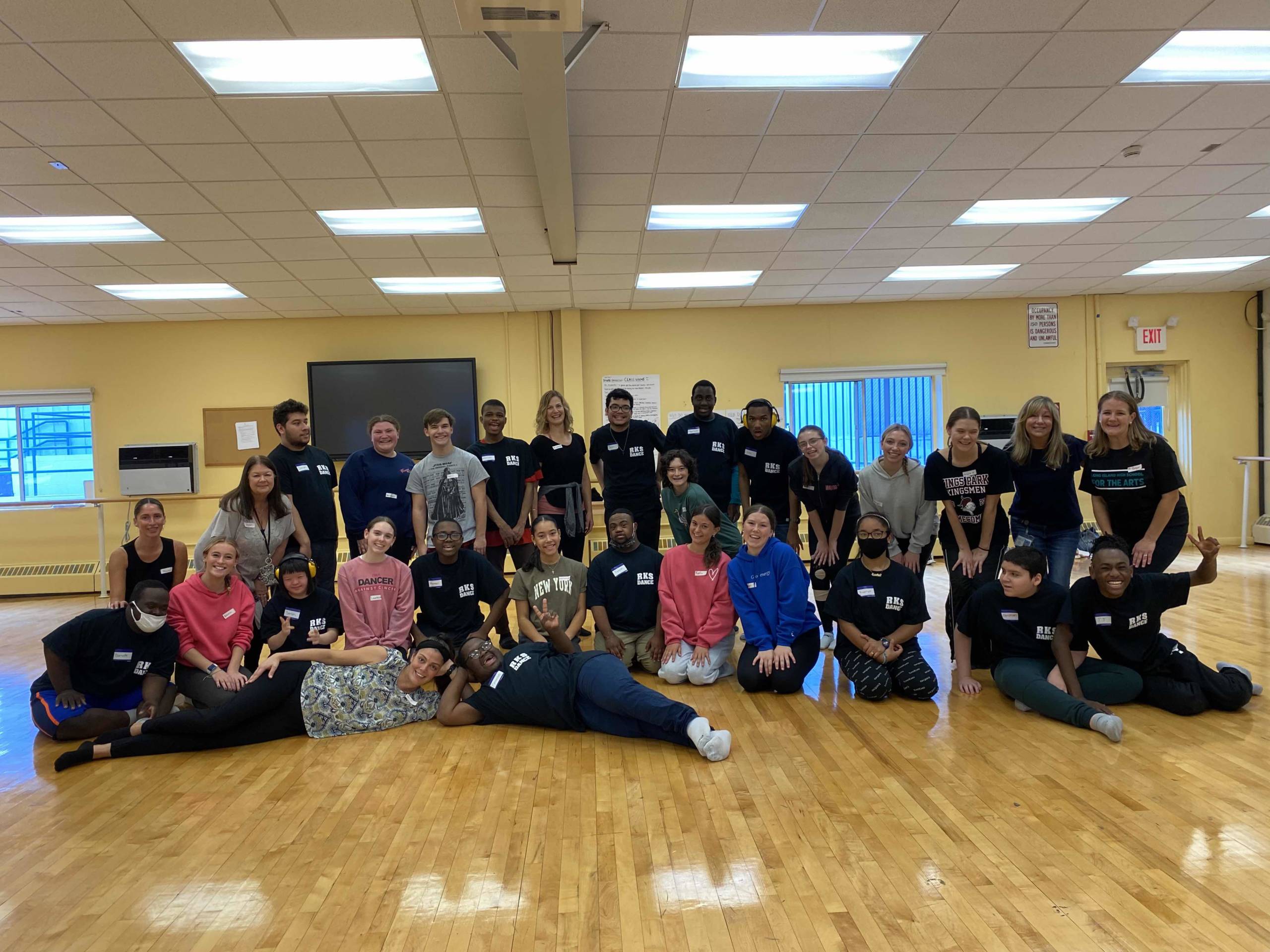 The Dance Buddies Program Kicks Off in October
The very special Dance Buddies program started for the school year with a rehearsal in October. Students from Rosemary Kennedy came to LIHSA and all students had a wonderful time meeting their new buddies and learning new choreography. Led by Lindsay Rogan (Assistant Principal) and Natalie L'Etoile (Dance Faculty) at LIHSA, it was nothing but smiles as the group danced to Motown music.
Junior Jamielynn Korotki from Wantagh is studying Musical Theater. She shared, " My mom has been a special ed teacher for over 20 years. She's always taught me to include everyone and to make everything accessible for everyone. Participating was a no brainer for me. I enjoy seeing how happy these simple things [like dance] can make everyone."
Junior Josh Amy from East Meadow is also studying Musical Theater and is also glad he's participating in the program. For any LIHSA student considering becoming a Dance Buddy, he suggests, "Have an open mind and have fun."
We were joined by Taylor Jensen and Debra McElwee of RKS who are leading the RKS dancers and collaborating on this tremendous partnership.
We look forward to our next rehearsal in November when we will finish our first dance and continue to deepen our new friendships.