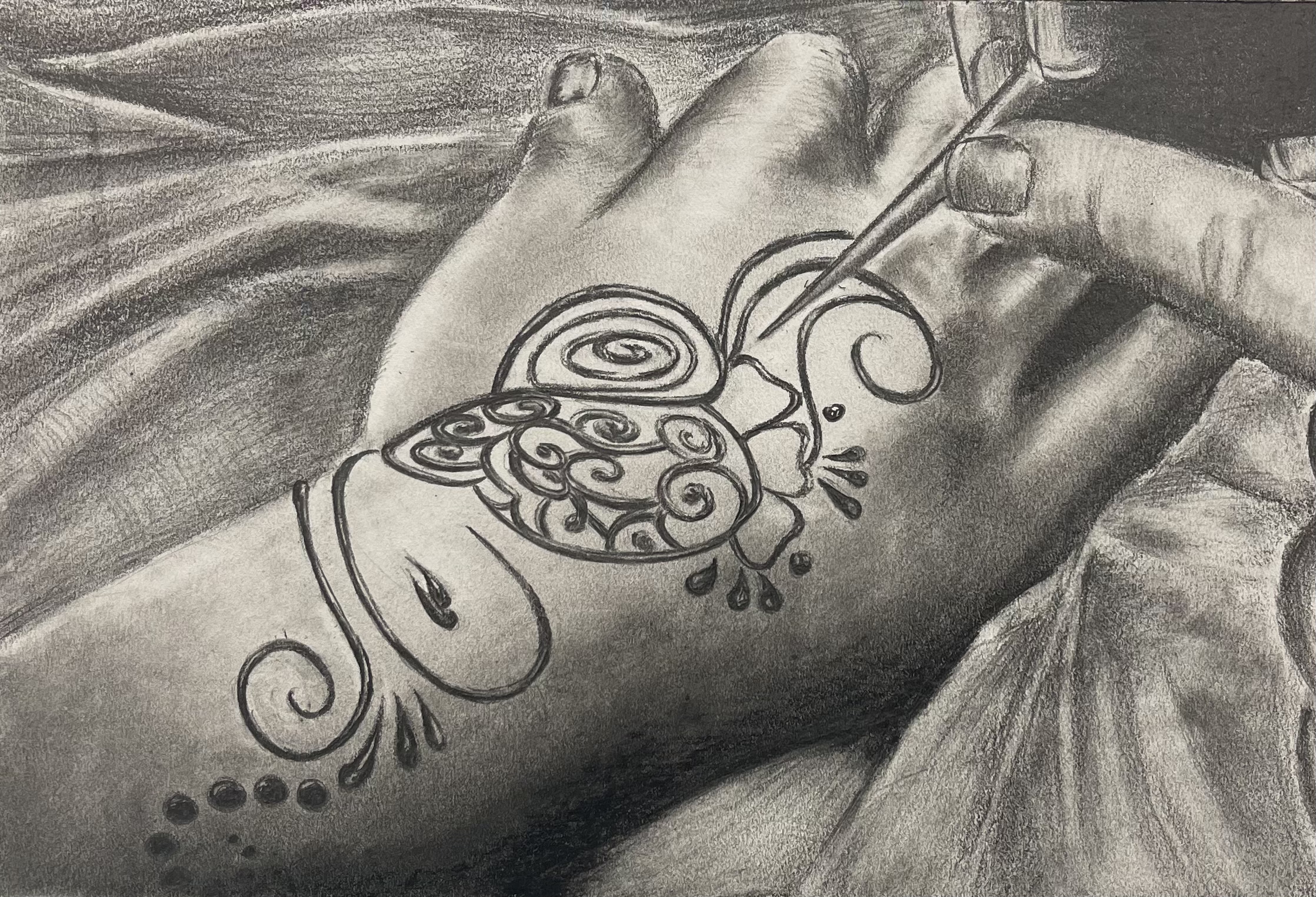 A Closer Look at the AP Art Work of Saamiya Sugrim
Saamiya Sugrim from Roslyn is a Fine Arts student at LIHSA,
Her AP Art theme is beauty standards in India and her art style is realism or surrealism.  She creates her pieces using graphite and sometimes pencils.
Saamiya finds her biggest challenge to be completing pieces by the due date, mostly because creating in the realist style takes a lot of time.
When she's working, she loves listening to Harry Styles or SZA to get her mind going and her  creative juices flowing. While her process starts slowly, it gets better as she keeps working.
Enjoy Saamiya's beautiful work!