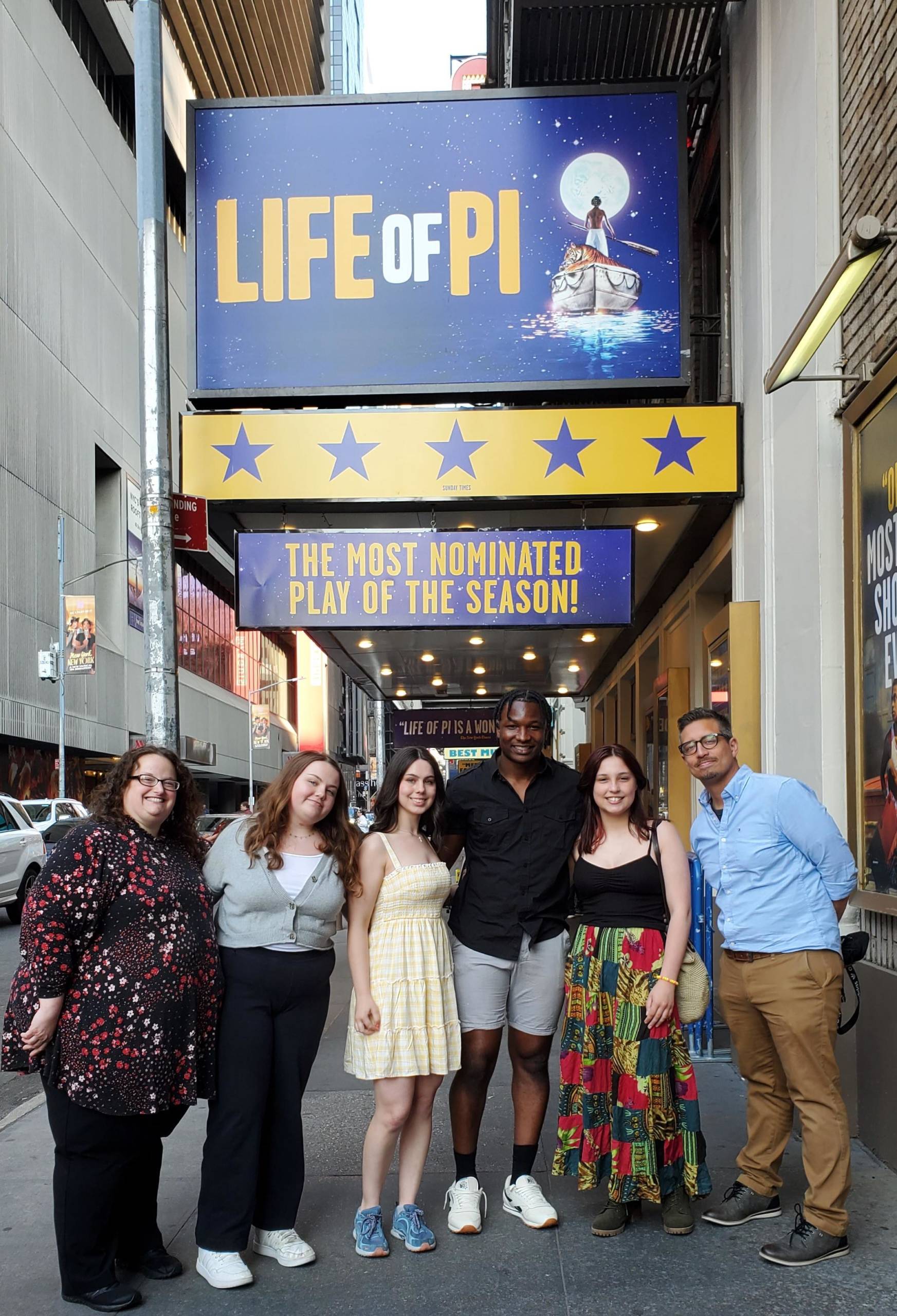 A Field Trip to Broadway's Life of Pi
Students in the Scenic Design & Production Technologies program had a special opportunity on Broadway May 2023 when they took in a performance of Life of Pi, a Tony-nominated show that is revered for its puppetry and overall artistry. They had the opportunity to meet the tiger, "Richard Parker," as well as the puppeteers who bring him to life. They were also able to gain invaluable insight from the stage managers, electrician, and the lead actress.
Following the performance, the students were offered the opportunity to speak with Pi's lead producer Hal Luftig, who answered questions about the many aspects of bringing a show together and what it means to be a producer.
"All of the artists who spoke with us gave great advice pertaining to our futures," said student Addison Moore, who wants to be an electrician or stage manager. "I love LIHSA because of the opportunities to meet people in the industry."
Abby Colfer, a junior who may want to pursue theater education or be a children's theatre director, was appreciative of the artists' advice. "We learned a lot about behind the scenes of a Broadway performance, which we haven't gotten to look at that closely yet. It's important because we were able to see realistically what things actually look like instead of just hearing about them in a curriculum. I'm glad that at LIHSA we get these personal talkbacks and experiences."
Scroll down to see photos from the trip.