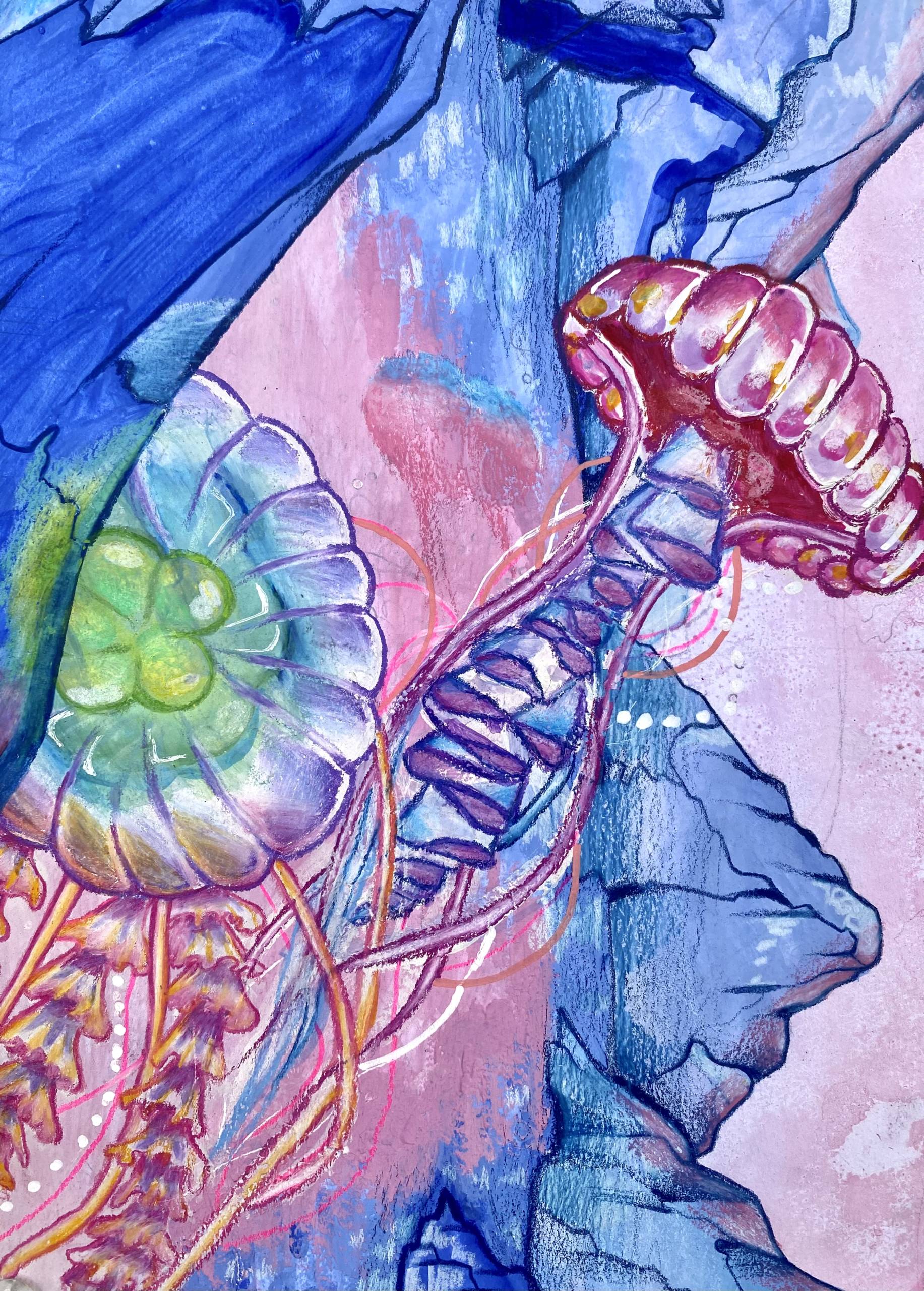 AP Artwork of Ashley Azael
This week we're taking a look at the first few pieces Ashley Azael, a visual artist from Uniondale, has created for her AP Artwork.
Her theme is childhood nostalgia. She's creating images that reflect the optimistic lens through which she saw the world in her childhood and, through her art, she's trying to bring that optimism back into how she sees the world today.
Ashley reflects, "It's an homage to my childhood self. I use a lot of bright colored wash and colored pencils to really portray that childlike wonder that came with seeing very saturated colors and rainbows."
To create her work, she usually begins with a graphite sketch and then under paints with gauche paint, finishing by defining rough edges with colored pencils.
Ashley knew the direction she wanted to head from the beginning and started creating quickly.  Her pace has slowed and she cites, "Now I've told enough of what I wanted to share but I'm digging deeper to see what else I'm willing to share about my childhood."
Growing up, Ashley drew a lot of animated characters, but when she arrived at BOCES, her teachers suggested she use more realistic styles. She thinks this was a positive change to show her work.
Ashley takes inspiration from a lot of monga artists including Princess Jellyfish, noting that a lot of jellyfish are portrayed in her art.
She also gets inspired by a song or something she sees on Pinterest. She sees something of interest, and then just starts to draw.
Keep scrolling to see some of Ashley's original work.