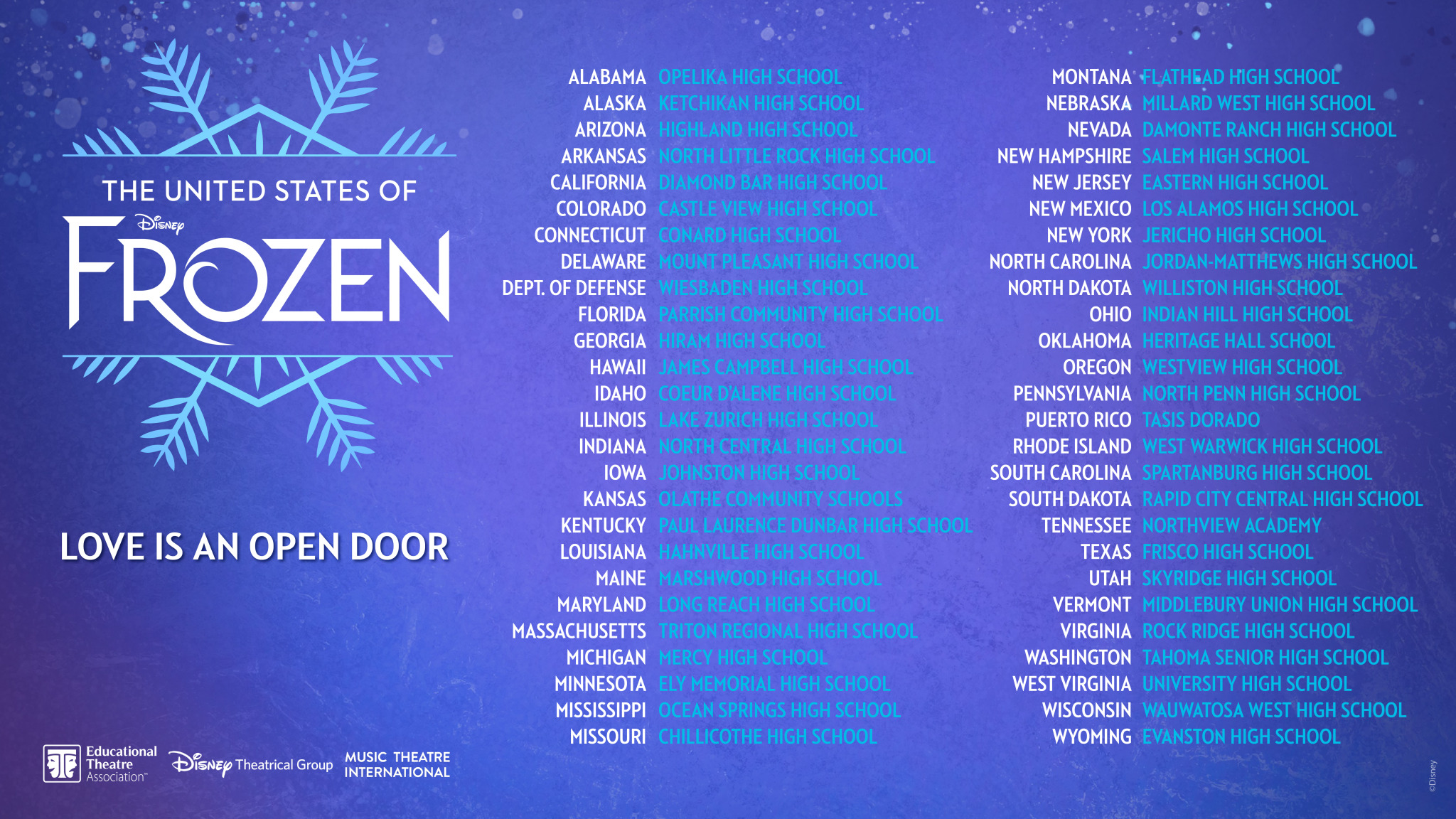 Two LIHSA Students Perform in Frozen at Jericho High School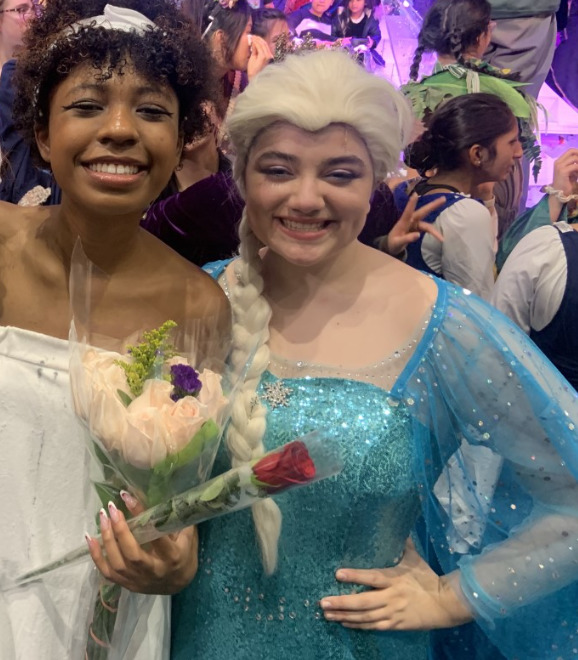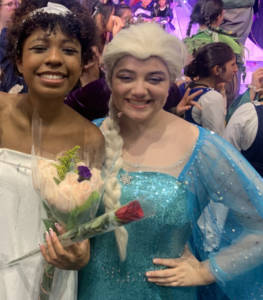 LIHSA Students Gabby Gibbs and Lauren Marchand performed in Jericho's production of Frozen. They were the only local school to be selected for the Disney High School version of Frozen from a National Competition. It was very exciting news!
LIHSA student Gabby Gibbs performed in the show's ensemble and loved being part of cast and getting to know other talented students. The show rehearsed for four months, and the cast put in long hours together so she especially enjoyed how that led to making connections and friends. "We were around each other all the time so we got to know everyone.  I have great memories and it was a good time."
Lauren Marchand played Elsa in the show.  As the President of Jericho's Thespian Club, she and the theater director wanted to choose a musical that would make an impact on the school. That's when she heard about the "Love is an Open Door" competition – a national competition that granted the rights to the show to one high school in each state. Lauren helped put together the portfolio and they won!
This encouraged even more students to audition for the show and auditions became a challenging process. Lauren loved playing Elsa, but said that the role was one of the hardest she's played. "I'm more outgoing than Elsa and I wanted to tap into her more reserved personality and keep her originality but also bring in elements of myself. There are a couple of new songs written for the stage version and I wanted to make them my own without straying away from what they wanted."
Lauren further credits LIHSA on teaching her professionalism to bring to the production, giving her the tools to prepare her playbill bio, encouraging her to be herself on stage, and, of course, her singing training.
Lauren's favorite part of the production was when the production hit the road and visited each of the district's elementary schools to perform a medley of the songs in costume and then doing a meet and greet with the students. "That was the best part – seeing the kids' faces!"
Click here to see ABC News' coverage.