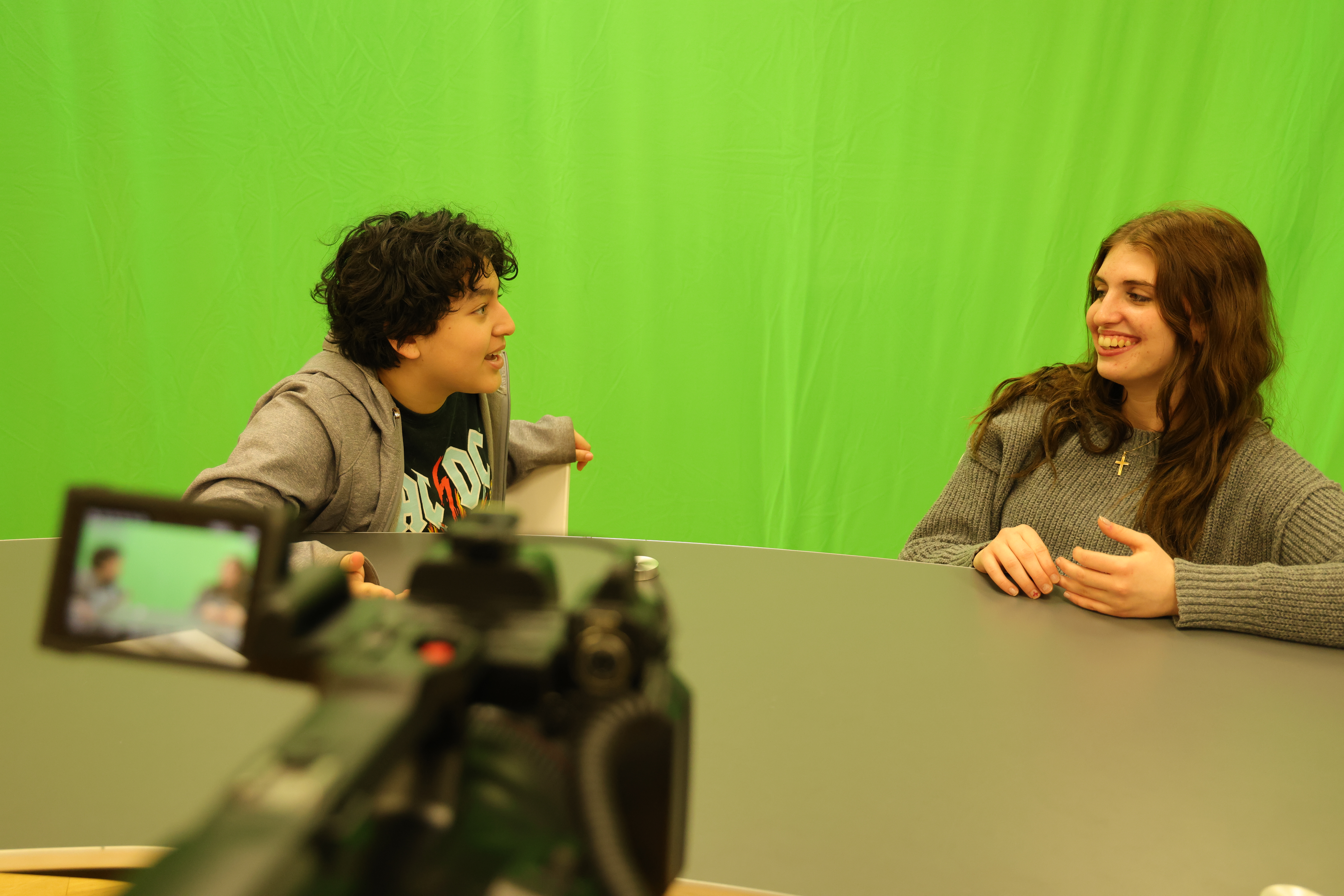 A Snapshot: LIHSA's Multimedia Journalism Program
Multimedia Journalism may one of LIHSA's newer programs, but it focuses on the technical aspects and creativity of a classic beloved art form: FILM!
Students in the program take courses with Robyn Morgan and Erik Chocianowski to create original work that get shown at the Winter Festival and Spring Film and Media Arts Festival.  LIHSA offers classes like TV Production, Music Video Production, and Screenwriting where students take their pieces from the page to the silver screen by writing, shooting, and editing their own work on campus. Students shoot on professional-level video cameras and edit on industry-standard software. Through their studies, students are trained to identify video-worthy stories, to effectively interview subjects.
Our young filmmakers report and edit compelling stories suitable for competitive student film festivals while focusing on the aesthetics, ethics, and history of classic films.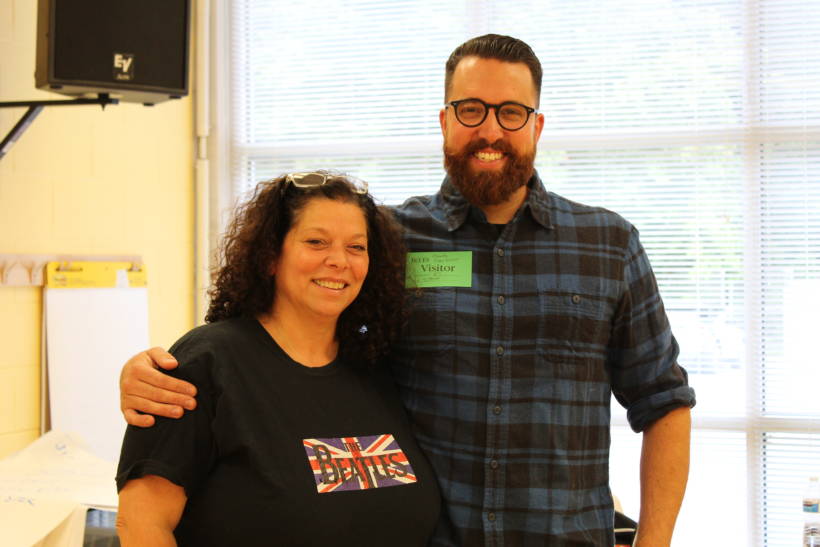 One of the highlights of each of LIHSA's programs is our artist-in-residence offerings. Each year we identify industry professionals who integrate with the curriculum, adding industry perspective and a deeper learning opportunity for students with multi-week residencies and culminating projects. For the 2022-23 academic year, LIHSA's Multimedia Journalism students worked with Charlie Foerschner, a cameraman for The Daily Show, with past television credits that include Power, A Gifted Man, Elementary, and Law & Order: SVU.
LIHSA Multimedia Journalism student Evan Schombs' discovered his love of film by attending LIHSA's Summer Arts Academy and "Now I'm majoring in Cinema and Screen Studies at Oswego State next year!" He made short films, a music video, and is currently working on a documentary with the skills he learned through the program and especially enjoyed interacting with not only LIHSA alum who are working in film, but with Charlie Foerschner to hear what it's really like in the film industry outside of LIHSA.
Eitan Schaul is also in LIHSA's Multimedia Journalism school not only greatly appreciates working with LIHSA alum and industry professionals for that "real world perspective" but he loves the collaborative nature of the school. For example, through the Acting for the Camera class, film students worked with acting students so they could benefit from each other's expertise and create polished work.
Eitan further shared, "Coming here has made my resume look absolutely phenomenal.  The scholarships I received is above and beyond. This is all because of the amazing work I can do and how expansive my knowledge has become!"
Both students cite a film short that the class crafted called "The Other Side" as a special creative piece about two chickens crossing the road.
At LIHSA, we're thrilled to create a pathway to the arts through our Multimedia Journalism CTE program and excited to see what our movie magic our students create in their future.
For more about our Multimedia Journalism program, please click here.
And click here to see a special video about the program: