The LIHSA Difference: Erik Chocianowski's Special Effects and Film Classes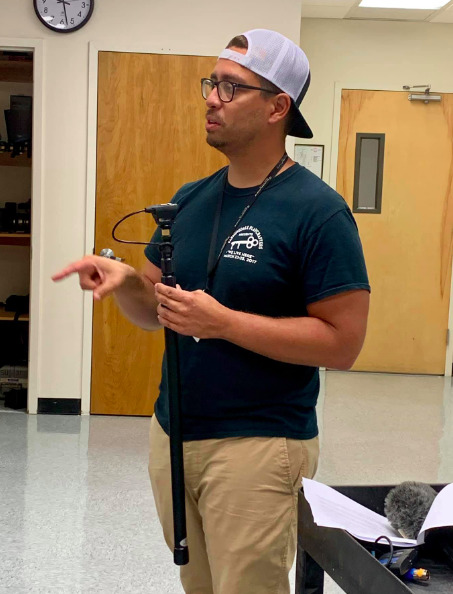 Thanks to his broad and unique background, Erik Chocianowski teaches classes in two of LIHSA's CTE Programs: both Visual & Media Arts as well as Production & Managerial Arts. With a Bachelors in Industrial Design with a concentration in Special Effects from the Art Institute in Pittsburgh and Masters in Learning and Emerging Technology at S.U.N.Y. Empire State College, he is well known at LIHSA for being an out-of-the-box thinker, creator and problem solver.
Erik has worked on set designs and scenery for over 20 shows including: In the Heights, Seussical, Neighborhood 3: Requisition of Doom, The Crucible, Play It Again Sam and many more. As a scenic carpenter, Erik worked for Spaeth Design, the production company that provided scenery for the award-winning Amazon original show, The Marvelous Ms. Maisel. He is skilled in wood and metal fabrication, mold making, casting polyurethane, life casting, and animatronics. Erik is an expert in graphic programs such as Adobe Illustrator and Photoshop, Final Cut Pro.
This Spring, Erik is teaching five different classes: Visual After Effects, Costume Design for Stage and Screen, Interactive Storytelling, Life Cast and Character Design, and Advanced Scenic Design. While each of these classes use different skill sets from students, Erik emphasizes that they each all use strong visual language to help tell a story. No matter what the medium (life casting, costume design, film), the students need to consider time, place, story and mood as they go about their work.
A Peek Into the Classroom
Life Cast and Character Design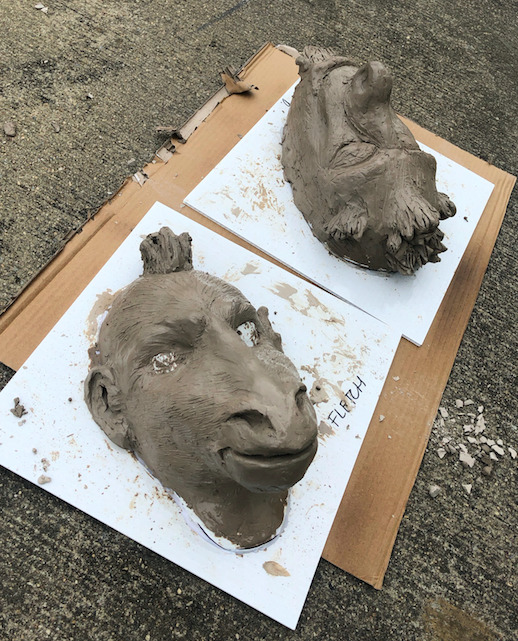 In Life Cast and Character Design, Erik had to rethink how the students could create the projects to ensure COVID social distancing requirements. Current restrictions do not allow for traditional face casts which requires physical interaction. Instead, the class is using a cast that already existed from a previous year and applied their own plastic through a heat and vacuum process to use as a base. Students are then creating their own part human-part animal characters (examples include a zebra-person or goat-person). Erik focuses on anatomy and helps students to identify characteristics such as bone structure and texture that makes their animal/human unique. The end result will be a unique mask created by each student.
Costume Design for Stage and Screen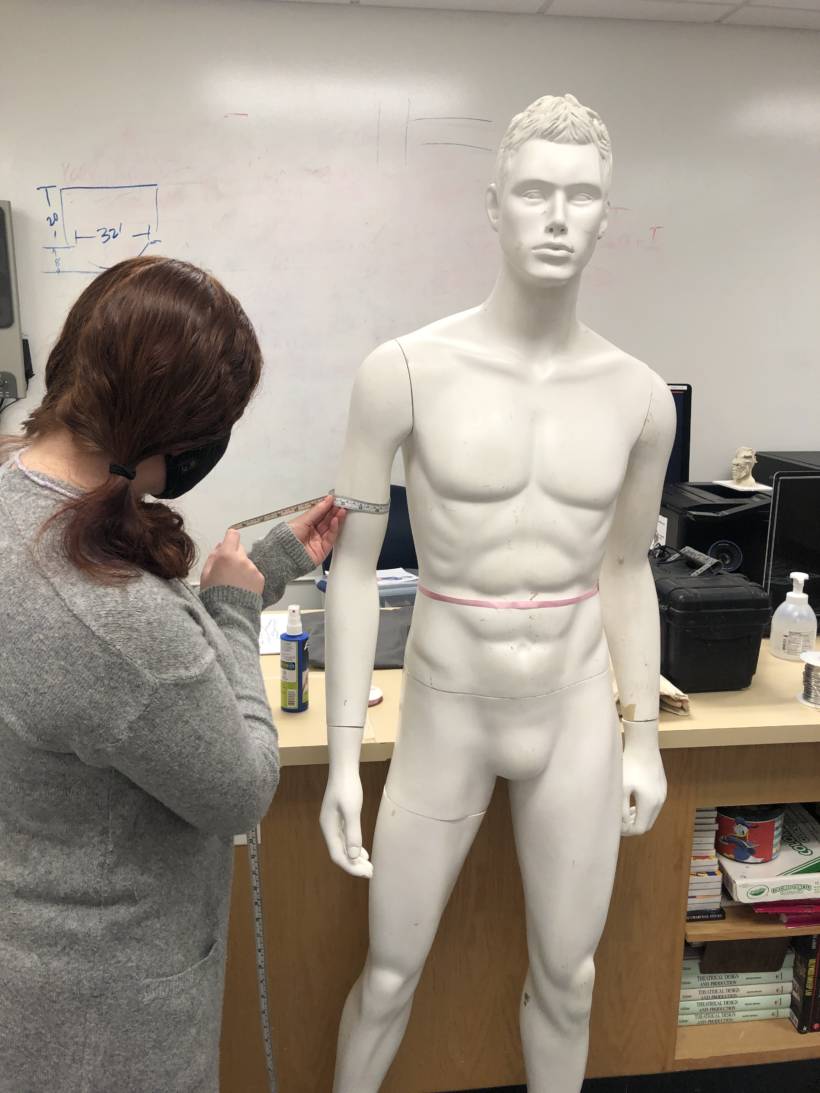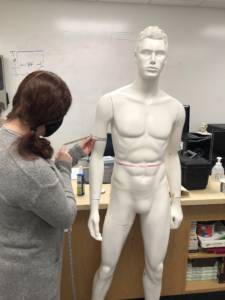 In this class, Erik worked with the students to pick a show to create costumes and they chose The Addams Family. Many of the students in the class had been in school productions of the show and Erik liked that it was a show with a deep history, having been a comic book, TV show, and Broadway musical.
This class is enjoying an artistic residency by Peter Fogel who is guiding students on how to take measurements, convert the measurements to a pattern and then ultimately adapt the piece to fit. Erik fosters an atmosphere of collaboration, always reserving time at the end of the class for students to give each other feedback. Here, students learn from each other in special ways; visual art students in this class have a unique perspective on the aesthetics of a costume while performing arts students bring their experience of how a costume feels when worn on stage.
Production & Managerial Design: A Video Featuring Student's Thoughts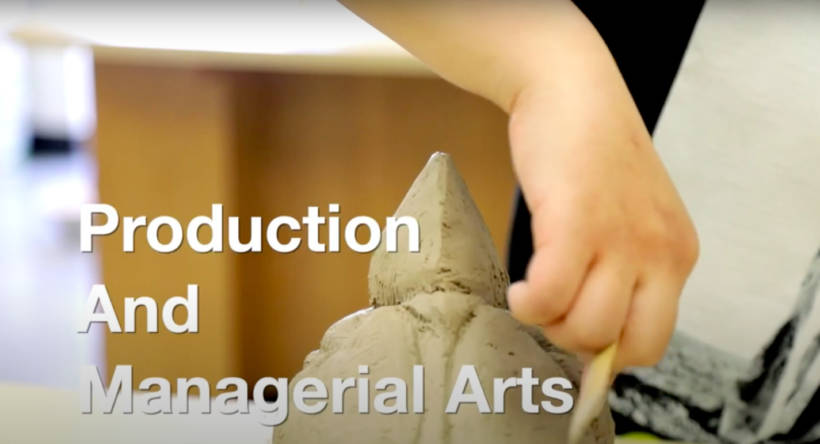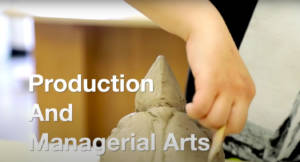 More About Erik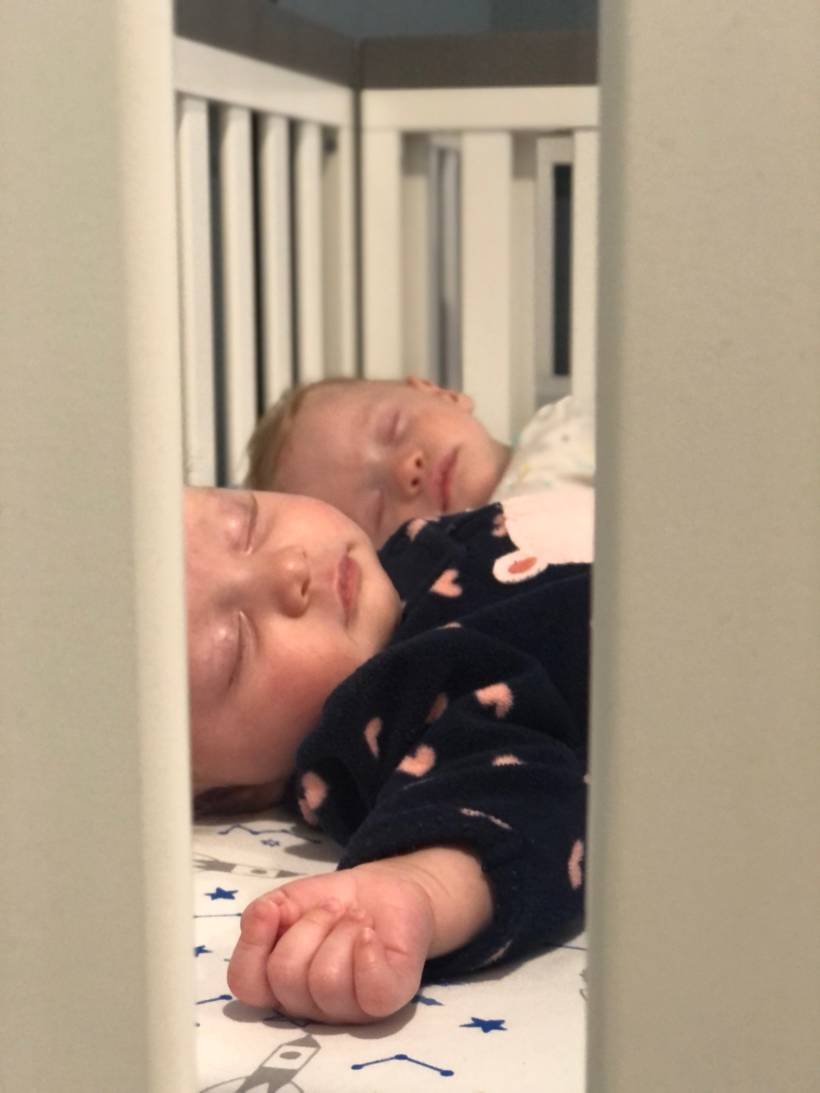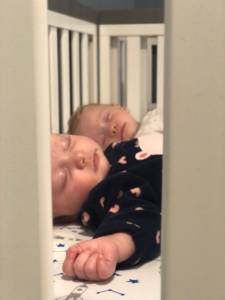 In addition to teaching at LIHSA, Erik works on side creative projects. One that he's just in the early stages of exploring is a possible documentary film on the equity of food on Long Island. He has been speaking with North Shore Soup Kitchen about this and hopes to begin work soon.
And if creating sets, films, and solutions wasn't enough, last summer, Erik became a first time dad to twins: James and Deanna.
Sign up for our Newsletter!