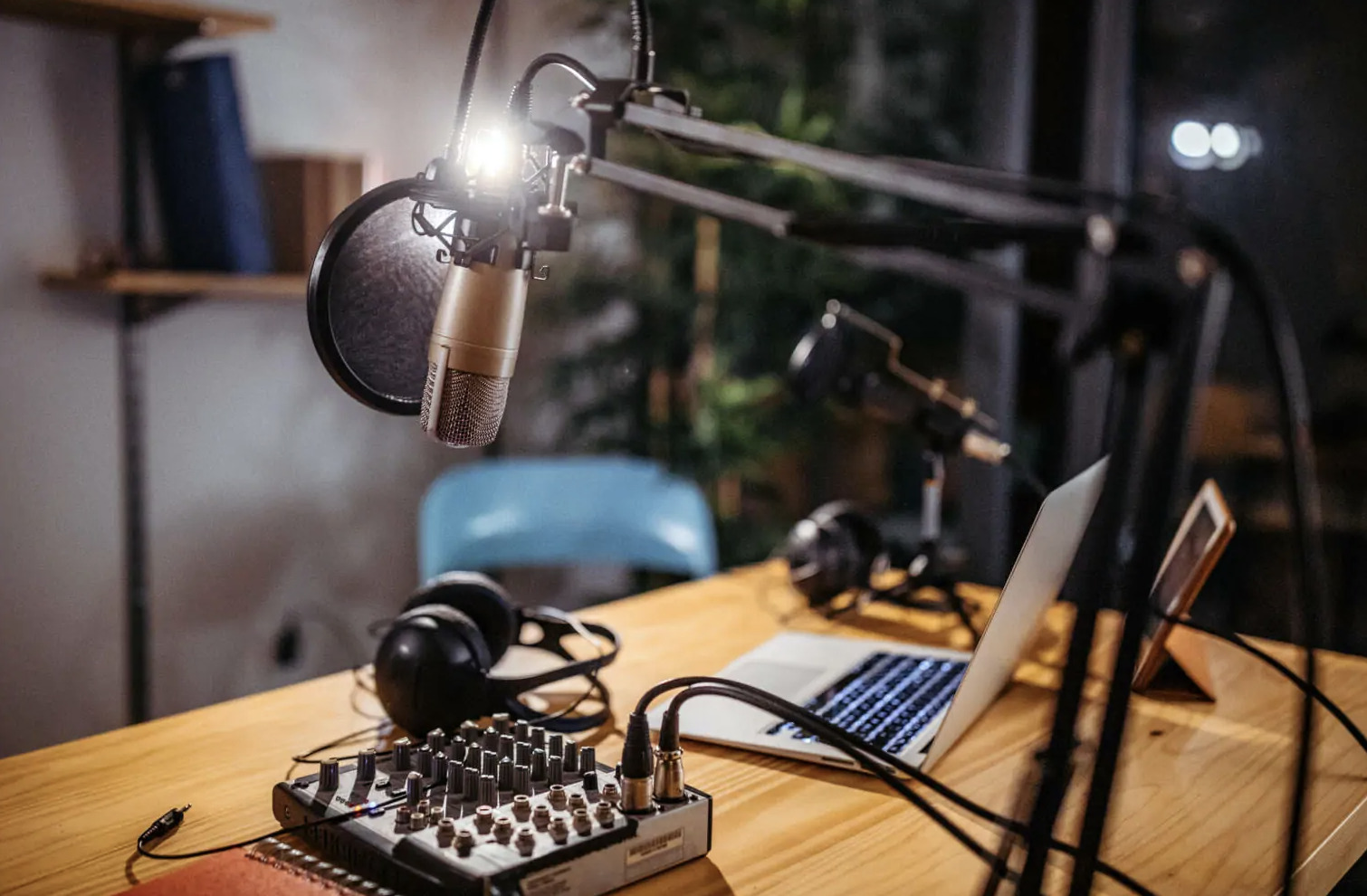 What Students Learn From Sonic Arts
Sonic arts programs have become a growing area of interest for teenagers, especially students looking to utilize a non-visual medium. Due to evolving technology, sounds artists can use a variety of tools and resources including computer software, sound absorption materials, multichannel audio systems and so much more. Students who choose to pursue sonic arts have endless career opportunities including, but not limited to, Audio Technician, Record Producer, Digital Audio Editor, Voice Over Artist, Recording Studio Manager, or a Composer/Songwriter. 
Let's explore exactly what students will learn from our Sonic Arts Program.
Sound Equipment & Microphones: Students gain a better understanding of how to use various microphones and sound equipment in both a controlled and mobile environment. 
Broadcast Writing: Sonic arts courses aren't just for students looking to work with music. In fact, many people gravitate toward broadcast writing where they learn how to methodically craft content for radio shows, podcasts, and television news. 
Cinema Scores: Many of us know the famous Film Score Composer Hans Zimmer who has created beautiful masterpieces for several blockbuster films. Every film composer carefully chooses music to fit a specific role. In the sonic arts program, students learn how to use an effective music vocabulary and uncover how musical elements better paint the narrative of the picture. 
Voiceover: Students gain a better understanding of how voiceover acting works including when to vary distances from the microphone, how to mark copy using a personalized system and exercises to maximize students' vocal instrument. 
Electronic Music Composition: Not only do students learn about the various tools and techniques needed to create contemporary music, but they also delve into the history of electronic music where they learn about the people, technology, and techniques associated with the style. 
Songwriting: In this collaborative course, students have the opportunity to create songs and gain feedback in order to enhance their skills. Students are exposed to professional songwriting techniques such as modulations and cadences to construct the architecture of song.
Pro Tools: Hands on assignments and real world examples help students learn how to record, edit and mix on a basic level. The teacher also makes sure to walk students through the initial set up to mix down. 
About Our Talented Faculty 
Teachers at LIHSA are practicing artists and trained masters of their crafts. Jerry Nobile teaches Special Effects & Digital Music, and has been a sound designer and audio technician for over twenty years. We're also honored to have Dale Stuckenbruck as a teacher here at Long Island High School for the Arts. Dale has earned a D.M.A. and M.M. in violin from the Manhattan School of Music. Dale has also recorded over a hundred film scores and hundreds of commercial recordings. Our faculty's expertise across theatre, screen, music, art, and more, provides students with the skills and knowledge to build successful careers. Check out our blog to learn more about esteemed Industry Advisor, Michael Bacon as well as some additional information regarding our Sonic Arts Program.