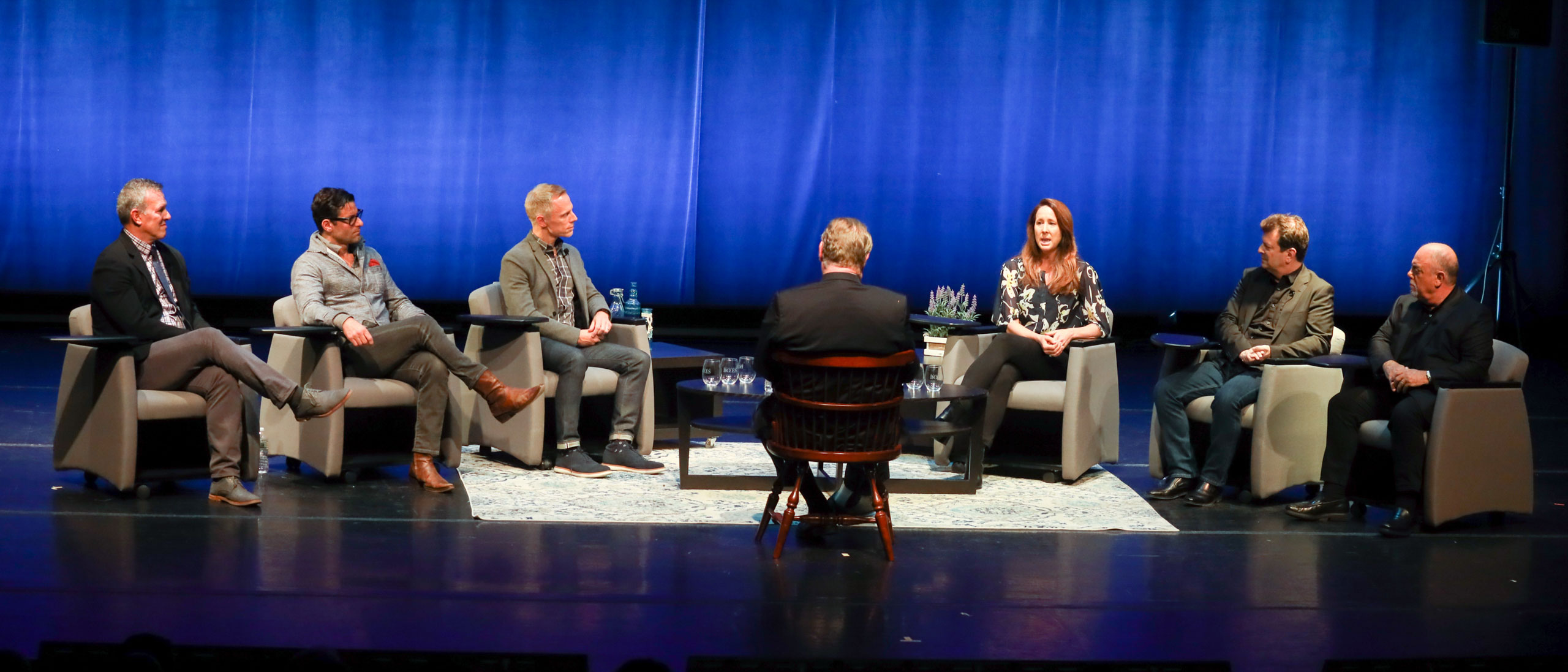 Musician and Professor
Michael Bacon
Michael Bacon's recent projects include the original scores for The Architect and the Painter for American Masters, Finding Your Roots hosted by Henry Louis Gates (since 2008), The Man Nobody Knew (feature documentary), Slavery by Another Name (Sundance selection), Downtown Express a feature film directed by David Grubin, Gloria-In Her Own Words for HBO, Stevenson-Lost and Found (feature doc) Master Maggie (Tribeca selection), RX:Early Detection with Sandra Lee (HBO).
The feature film Losing Chase premiered at Sundance in 1996 and won 2 Golden Globe Awards. Bacon won an Emmy for his score for The Kennedy's, an Ace Award nomination for his score The Man Who Loved Sharks, The BMI Television Music Award and The Chicago International Film Festival Gold Plaque Award for the music in LBJ. Shows he has scored have won numerous Emmy Awards and three Academy Awards (The Johnstown Flood, A Time For Justice, and King Gimp). Jerry Lee Lewis, Carlene Carter, Peter Yarrow and Claude Francois are just a few of the artists that have recorded songs written by Bacon. He and his brother, Kevin, perform music live as "The Bacon Brothers." Their 10th CD was released in the spring of 2020.
Bacon's cello concerto, "Eidolons for Violoncello and Orchestra" was completed in 2017. He is an Associate Professor of Music at Lehman College, CUNY, where he studied composition and orchestration with John Corigliano. He also teaches Film Scoring at Mannes College of Music. He lives in New York City with his wife, Betsy, and enjoys sailing..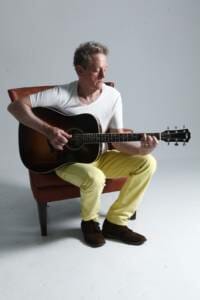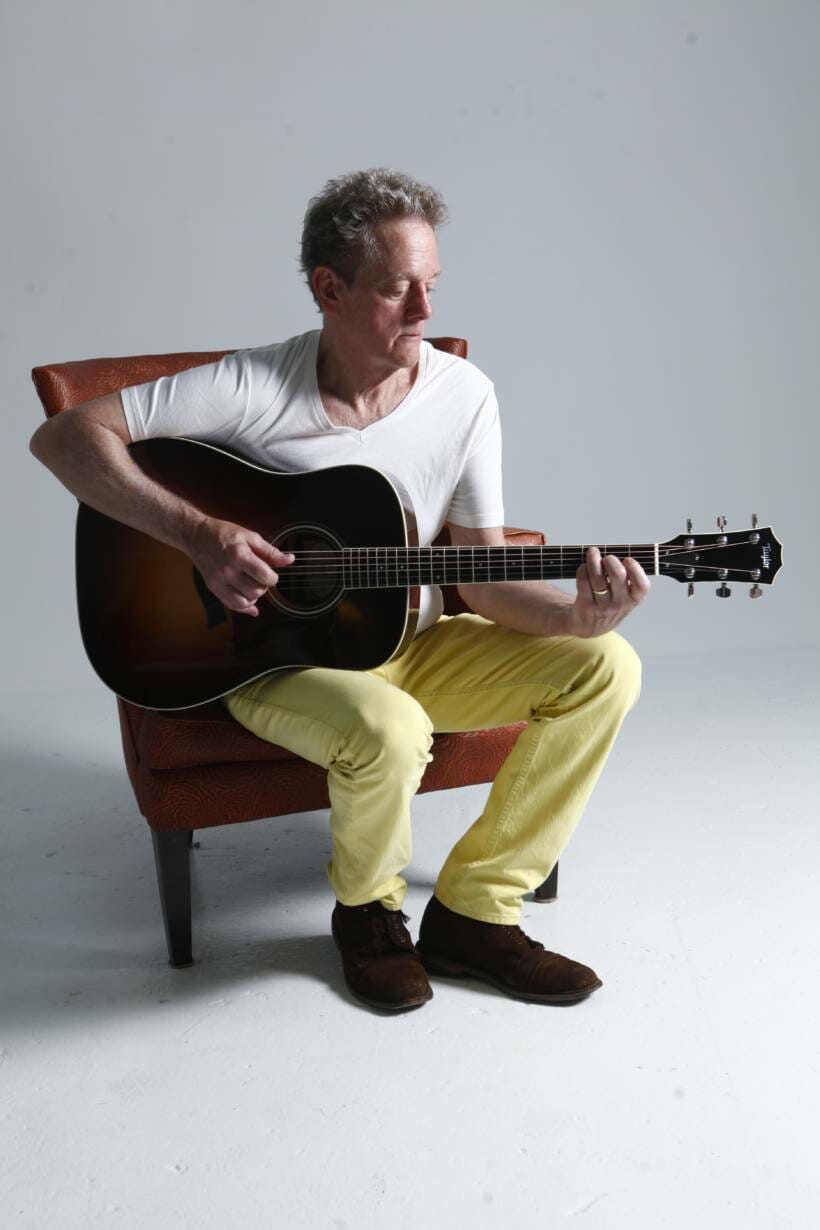 ---
Executive Director, Exploring the Arts
Toby Boshak
Toby has worked in the non-profit industry for nearly 30 years. Before joining ETA, she was Executive Director of the Princess Grace Foundation-USA where, for over two decades, she led the organization through substantial growth and innovative new opportunities to support performing artists in theater, dance, and film. Prior to that, she served in senior roles directing institutional support at New York City Ballet and creating the development department for The Bronx Museum of the Arts. She holds a B.A. in mathematics and fine art from Brandeis University and an M.B.A. in marketing and non-profit management from Columbia Business School. She is an honoree of Columbia Women in Business, was featured in Town & Country's 2016 "Top 50 Philanthropists" issue, and was recognized by the Princely Family of Monaco with the Order of Grimaldi for her leadership.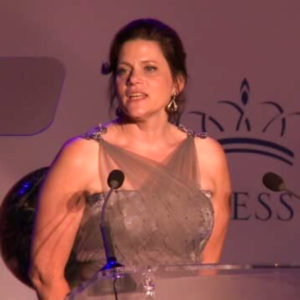 ---
Musician & Music Educator
Mark Cocheo
Mark is a guitarist and educator based in New York City. Mark holds music performance degrees from the New England Conservatory of Music (B.M.) in Jazz Studies and New York University (M.M.) in Jazz Performance. Mark also earned a M.Ed. in music education as a Lincoln Center Scholar at Hunter College. He has performed with Melissa Etheridge, Charlie Daniels, Gloria Gaynor, James Burton, Kristen Chenoweth, James Moody, George Garzone, Bucky Pizzarelli, Mark Farner of Grand Funk Railroad, Wayne Newton, Tony Orlando, Larry Gatlin, BJ Thomas, Darryl Worley, Collin Raye, The Dan Band, The Brighton Beat, The Mark Zaleski Band and many other artists. In New York, he has performed at Carnegie Hall, Lincoln Center, The Blue Note, B.B. King's, The Iridium, The Gramercy Theatre, Highline Ballroom, Joe's Pub, Dizzy's, Smalls, Cornelia St. Café, The Bar Next Door, The Mercury Lounge, The Bitter End and countless other venues. On Broadway, he played in Gettin' the Band Back Together and Bat Out of Hell, the music of Meatloaf. As of mid-December, Mark will be playing on the new Broadway show called Tina—the Tina Turner musical. From 2010-2015, he was a house guitarist at Fox, performing extensively on national television. As a studio musician, his guitar work has also been featured on MTV, ESPN, and FX. Mark often incorporates Pro Tools and Ableton Live into his studio work and recording sessions. In addition to his primary instrument—the guitar, Mark also plays piano, bass, drums, mandolin, and banjo.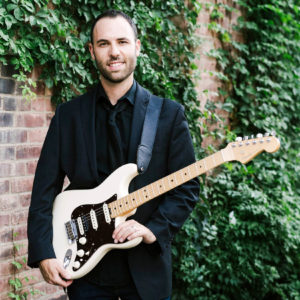 ---
Creative Services Director and On-Air Radio Host
Michael Cocheo
Michael Cocheo is an award winning content creator, radio broadcaster, and voice over artist.  He is currently the Creative Services Director and on-air host for Beasley Media Group in New Jersey, where he oversees all advertising, station audio and creative content.  He hosts a six hour radio show on 105.5 WDHA, The Rock of New Jersey and has interviewed/live mixed many artists including Pearl Jam's Mike McCready, Blues Traveler, Rich Robinson, George Thorogood, and Coheed and Cambria!  He has also recorded voice overs for an array of local and national clients including AEG Live, Grantland Network, Live Nation, New Jersey Devils, Stone Pony, and Sea Hear Now.  Michael is a graduate of Emerson College in Boston, MA with a B.A. in Visual and Media Arts and a minor in Photography.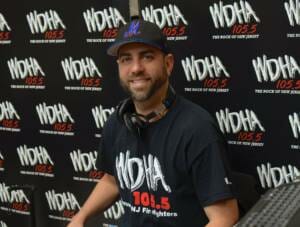 ---
Illustrator, New Yorker & Other Publications
Andy Friedman
Andy Friedman is a visual artist, musician, illustrator, writer, and cartoonist. His work has been published in scores of magazines and newspapers around the globe, including The New York Times, Rolling Stone, GQ, Vanity Fair, New York, Esquire, The Atlantic, Playboy, The Nation, The Paris Review, and The New Yorker. As a songwriter and musician, Friedman spent a decade touring in support of his three studio albums of original songs (2006's Taken Man, 2009's Weary Things, and 2011's Laserbeams And Dreams), often turning in illustration deadlines from hotel rooms while in transit. Friedman removed himself from the road in 2012 to begin work on his first book, an illustrated memoir still in progress. In 2015, Friedman began contributing pieces of illustrated reportage to The New Yorker's Culture Desk blog.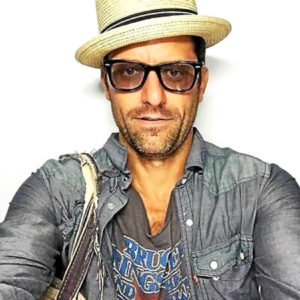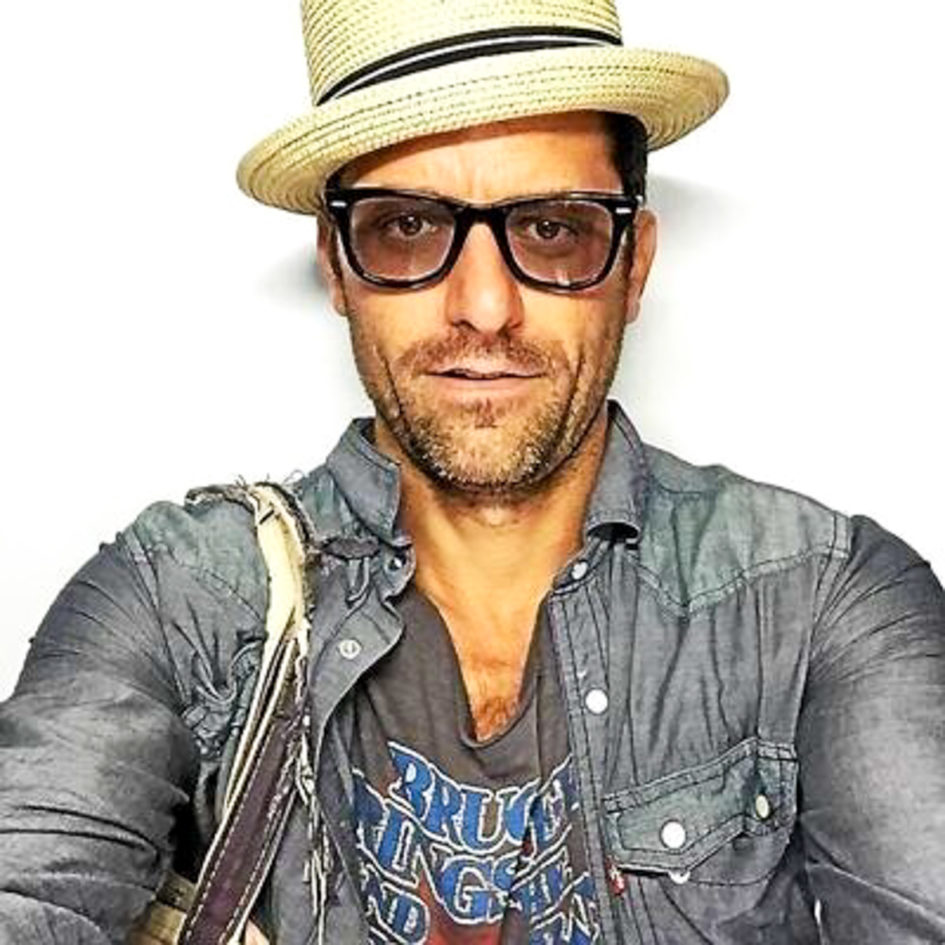 ---
Molloy College, High School & Pre-College Coordinator
John Galanoudis
John Galanoudis is the High School and Pre-College Coordinator at Molloy College. The High School Scholars Program provides students with an opportunity to earn college credit-at a reduced rate-for the courses that they are already taking at LIHSA.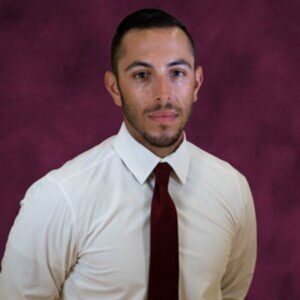 ---
Filmmaker
Ben Hagari
Ben Hagari is a Filmmaker, Cross Disciplinary Artist, Museum Exhibitor, and Film and Video Installation Master. His films and video installations are tragicomedies that unfold in absurdist environments. Frequently, a protagonist performs quotidian acts within a highly constructed situation that implicitly raise questions about identity and territory. In my films, environment and inhabitant are mutually constitutive; domestic spaces function both as prison and refuge. His work dissolves the distinction between theatrical façade and backstage by opening onto spaces where magic, subterfuge, and poetry collide. A defamiliarizing effect is created through conceptual and material mimesis: make-up, props, and sets are manipulated to construct an artificial yet internally consistent system of representation. These idiosyncratic worlds are formed through mimicry and repetition, much like a child learning to speak.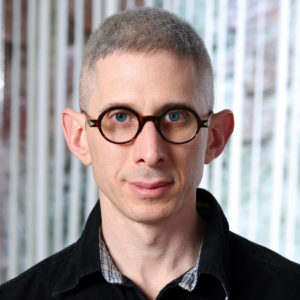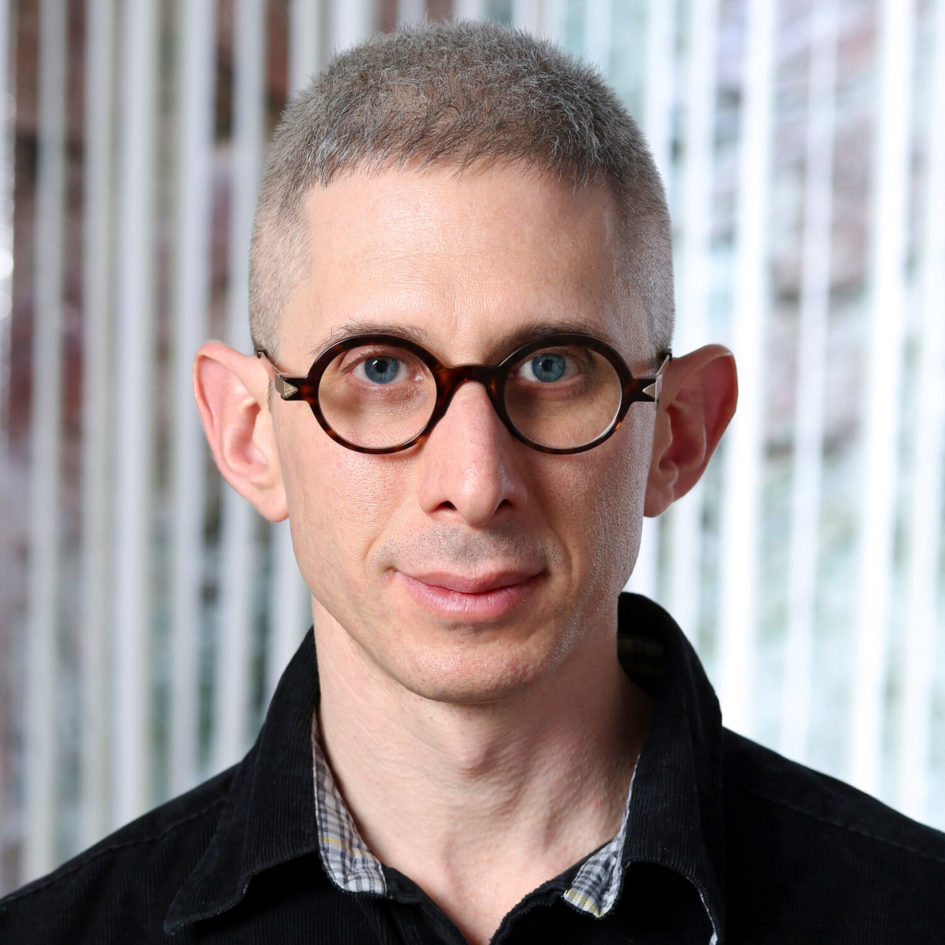 ---
Executive Director, Sands Point Preserve Conservancy
Beth Horn
Beth Horn is the Executive Director of the Sands Point Preserve on the Gold Coast of Long Island, where she creates new cultural, educational, horticultural, and wellness programming and oversees the operations and conservation of the mansions and beachfront grounds of the historic Guggenheim Estate – a real Gatsby Era venue. Her career spans the performing and visual arts, having worked in theater (Broadway and Off-Broadway), public television (Thirteen/WNET), and at the Museum of Modern Art, NY. A former dancer, Beth holds a BA from Duke University and a Master of Fine Arts from Columbia University – School of the Arts; as a post graduate, she read 20th Century British Literature at Oxford University in England. Beth has mentored and advocated for young artists, offering platforms in broadcast/online media and live productions – and she encourages creativity in all its forms.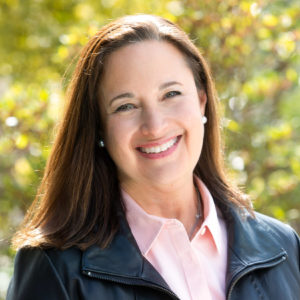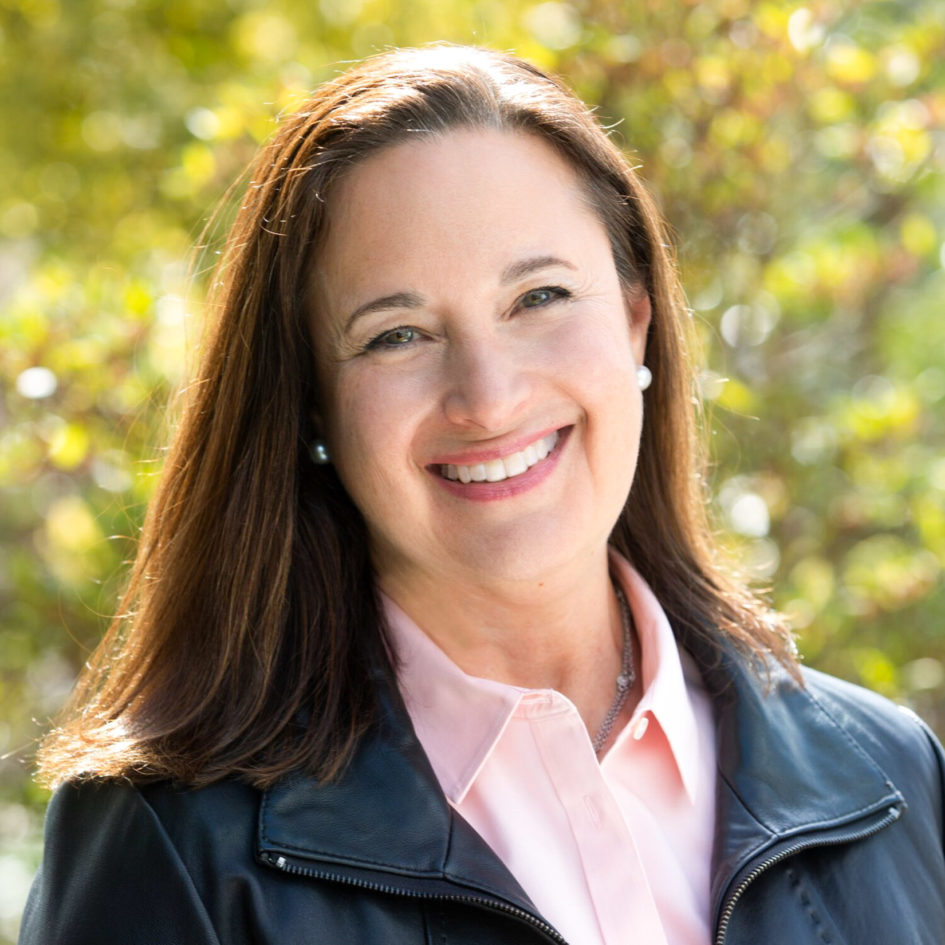 ---
Dean, LIU Post's College of Education, Information & Technology
Dr. Albert Inserra
Dr. Albert Inserra is Dean of LIU Post's College of Education, Information and Technology. Dr. Inserra began his career as a high school biology and chemistry teacher, rising to become Superintendent of Schools, a position he held for 10 years in the Carle Place Union Free School District and 7 years in the Port Washington School District. Following his public education career, he joined the Dowling faculty as an associate professor, achieving tenure and becoming a full professor in 2010. As chair of Dowling's Department of Educational Administration, Leadership and Technology, Dr. Inserra oversaw more than 30 doctoral students, many of whom went on to become leaders in their fields after completing research in areas related to public and private education, health care, and higher education. He was asked to assume Dowling's presidency in 2014, and held that position until the College's closing on August 31, 2016. Dr. Inserra maintains a research interest in public school finance, the future of liberal arts education in the United States, and the potential for partnerships between higher education and public schools.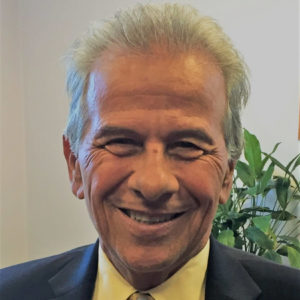 ---
Non-Profit Leader
Marjorie Jean-Paul
Marjorie Jean-Paul has over 25 years of experience working in mission-driven organizations.  She has worked in the corporate and the private sectors over the course of her career designing programs around strategic development, communications, marketing, and promotions to increase resources for nonprofit organizations.
Over the past 15 years, she has worked with private independent schools as a senior administrator responsible for major gift fundraising – capital and endowment campaigns, annual fund and events, alumni relations, and board development. In addition to her role at private schools, she served on the Diversity Committee, volunteered on the Planning Committee for the annual New York Association of Independent School Institutional Advancement Conference for the past three years where she was instrumental in guiding topic selection, securing speakers for the conference and structuring the conference. Recently, she was involved with organizing an online conference for more than 200 advancement professionals from private schools around the state of New York. The topic was on the role of advancement professionals in supporting work around racial equity and diversity, as well as how can we create more inclusive communities for students.
Most recently, Marjorie co-founded a group for Black advancement professionals at private independent schools in the New York metro area.  The Black@ movement at many private independent schools inspired Marjorie to create this group.  As schools are called to account for the impact of the ongoing anti-Black racism that has caused pain and trauma for generations of students, this group not only provides support for students and the members but also to the schools. Black Advancement Networking Group (BANG) was created to discuss how we can forge a path together and find out how we can best be of service and support to each other and resources for our school.
A New Yorker through and through, Marjorie currently resides in Nassau County with her husband and two children. She is a graduate of Cornell University with a BS and MS from The New School, Milano Graduate School.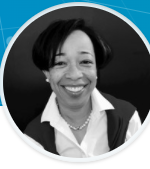 ---
Managing Director Gelfand, Rennert & Feldman
Todd Kamelhar
Todd Kamelhar earned his B.S. in accounting and M.S. in taxation from The State University of New York (SUNY) at Albany in 1990. Following graduation, Todd handled tax matters for international touring artists, entertainers and fashion companies at two separate business management firms. He joined the New York office of GR&F in 1993 and became partner in 2000.
Todd has a diverse roster of high-profile entertainment industry clients. He employs a hands-on approach in overseeing various aspects of their businesses, including touring, publishing administration and recording. In 2010, Todd combined his passion as a fan with the knowledge he obtained over the years at GR&F when he served as executive producer of the Billy Joel/NY Mets documentary film "The Last Play at Shea."
Todd has helped manage the growth of the GR&F fashion clientele. His fashion industry clients include world renowned photographers, make-up artists, models and fashion publications.
Born and raised in Queens, New York, Todd currently resides on Long Island with his wife, Ellen, and their three children, Mark, Jake and Anna. He is active in the community, serving as a President and coach in the North Bellmore North Merrick Basketball League.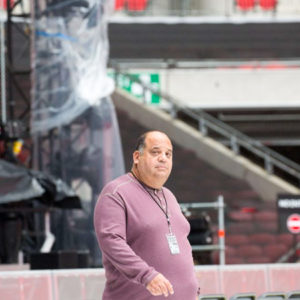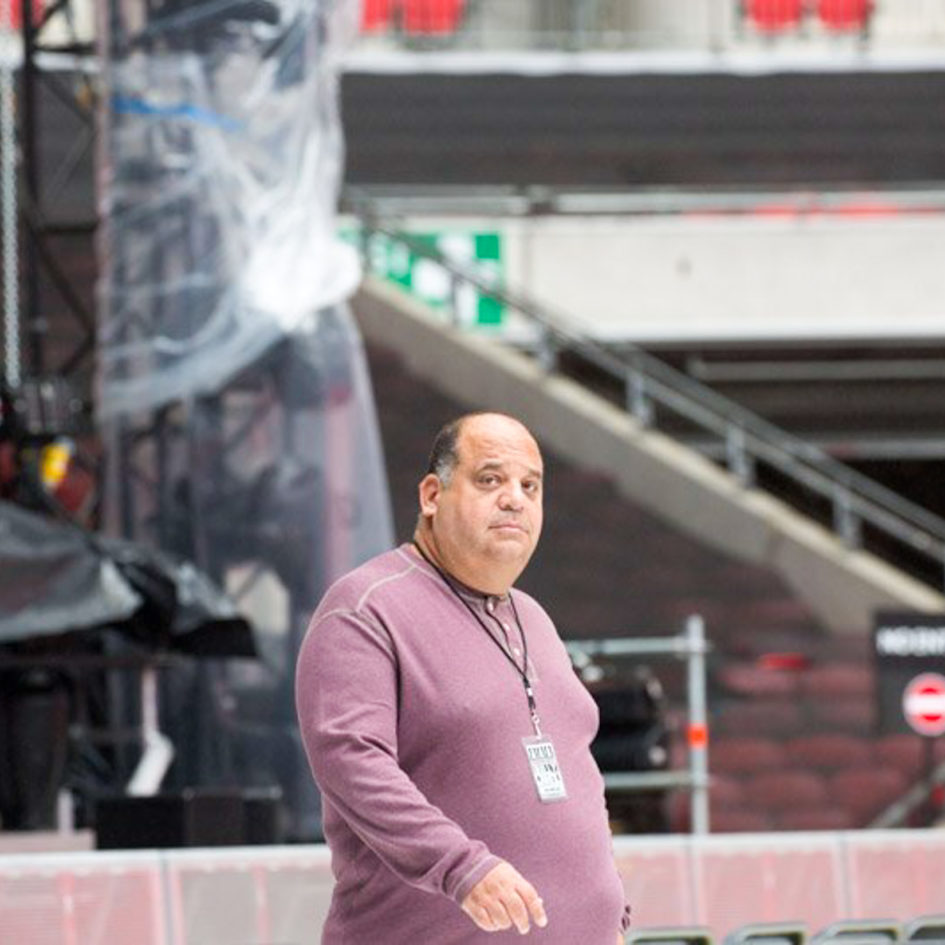 ---
Oyster Bay High School, Principal & CPA
Sharon Lasher
Ms. Sharon Lasher is in her 4th year as the proud principal of Oyster Bay High School. Ms. Lasher began her career in education as a business teacher at Plainview-Old Bethpage JFK High School where she taught for 13 years, followed by six years as an assistant principal in the same school. She joined Oyster Bay High School as the principal in the summer of 2016. Prior to her career in education, Ms. Lasher spent ten years in the business world, specifically the accounting profession. As a CPA, she held positions in both public CPA firms and private industry. During that time, she had the opportunity to sit on several career panels, visiting high school and college students to talk about various careers in the business world. Very often these discussions included the pathway students should take to achieve their career goals. It was this experience that led Ms. Lasher to a career in education. Ms. Lasher often speaks with HS juniors and seniors about their long term career goals. She shares her experiences with them, offering advice and support to help them choose their own pathway to success.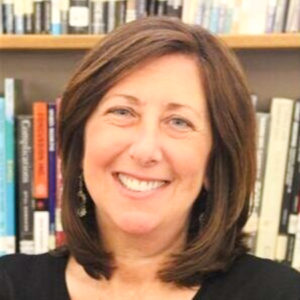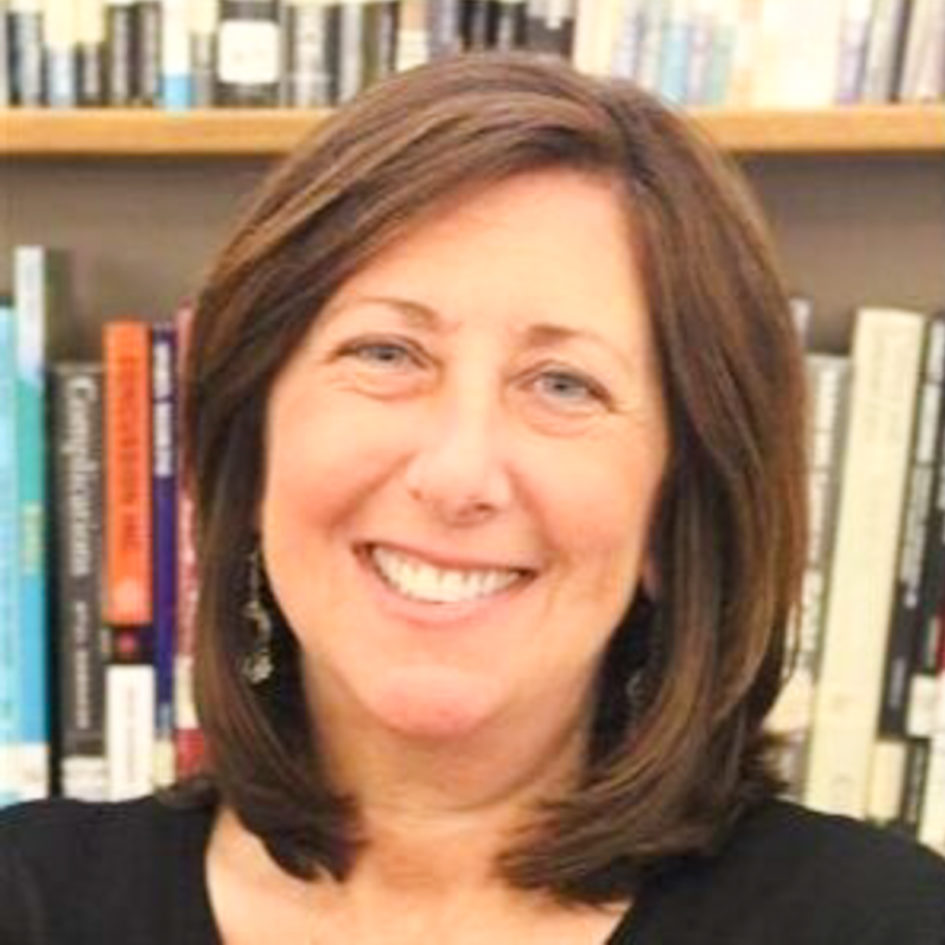 ---
Head of Arts Reach Fund of Long Island Community Foundation
Dale Lewis
Dale Lewis founded Arts Reach Fund at Long Island Community Foundation www.artsreachfund.org in 2015 following 32 years as Executive Director of Usdan Center for the Creative and Performing Arts, the 1,500-student summer arts school and concert festival on Long Island. Here, Dale introduced more than twenty new programs in the performing, visual and digital arts and presented scores of great artists at the Center's daily Festival Concerts. He guided successful capital campaigns to build two theaters and multiple teaching studios and classrooms on Usdan's 100-acre campus in Huntington. Dale also created professional development programs for the region's arts educators and produced the residencies of Canadian Brass, Tokyo String Quartet, The Kings Singers, New York City Ballet, flutist James Galway, Ballet San Jose and celebrated members of the Broadway community. He continues his association with Usdan as Executive Director Emeritus and a member of its Leadership Council. Dale also serves as Vice Chair of Long Island Arts Alliance and is Co-Director of the annual Knights/Tilles Center String Orchestra Convocation. He holds service awards from The Kennedy Center's National Education Committee and the Art Supervisors Association. In 2015 Usdan's Board of Trustees honored Dale with the naming of the stage house in its campus center, the 1,000-seat McKinley Amphitheater for Music and Dance. As a performer, educator, producer and advocate for students in the arts, Dale is proud to be associated with Long Island High School for the Arts.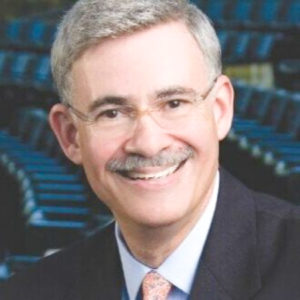 ---
Co-Manager of Intention Films and Media
John Marean
John Marean, co-manager of Intention Films and Media, graduated with his MFA in Technical Design and Production from the Yale School of Drama. He started his career as the Technical Director of the Hudson Guild Theater, then became Production Manager of Playwrights' Horizons/Scenic Central and built sets for Nickelodeon, as well as many other Broadway, off-Broadway, television and feature film productions. John has taught almost every subject invented by the NYCDOE since 1991. In 2012, John became Technical Director at the LaGuardia High School (The "Fame" school) of Music & Art and Performing Arts in NYC. While continuing to teach part time at CitiTech College in Brooklyn, John has retired from LaGuardia Arts. In 2006, John became the Technical Director of the Long Island Film/TV Foundation and began video editing shortly thereafter. John has acted in several independent feature films. He is also a producer, having worked on the films The Last Taxi Driver, Leaving and Junkie Heaven. John has been working as a Director of Photography, Assistant Camera, Grip, Gaffer, an on set Sound Recordist, Production Manager and Assistant Director.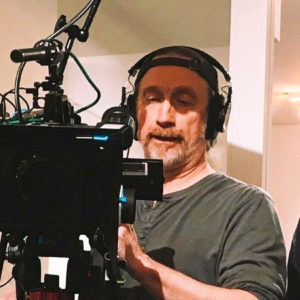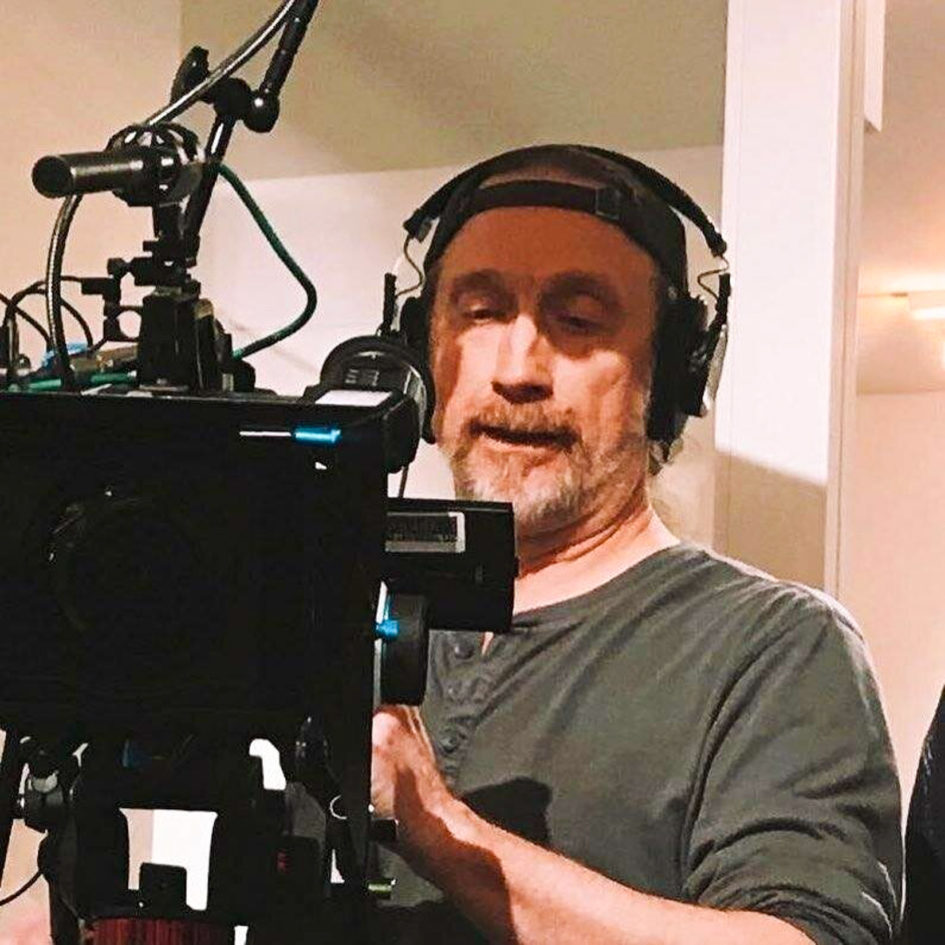 ---
(Retired) Director of Nassau County Film Office
Debra Markowitz
Debra Markowitz serves as the Director of the Nassau County Film Office. Serving four administrations during her 31-year tenure, Ms. Markowitz has steadily increased production of movies, television programs and commercials that are shot in Nassau County, logging over 1000 production days and over $150M in positive economic impact per year. Ms. Markowitz also serves as Vice President of the Long Island Film/TV Foundation, Long Island's most established and largest not-for-profit agency dedicated to the support and promotion of independent filmmaking. Under her directorship, the Foundation spawned the Long Island International Film Expo (LIIFE). Heading into its 23rd year, LIIFE enjoys enormous popularity, attracting short and feature-length independent films from around the world, spotlighting films made on Long Island and concluding with a star-studded award celebration. An enthusiastic filmmaker herself, Ms. Markowitz, an award-winning writer and director, has acted as Casting Director, consultant, writer, director, actor and producer on movie, television and commercial projects. Debra was one of the originators behind The Master Shift Global Meditation event, which now has over two million followers on Facebook. An avid yoga practitioner and a Reiki healer, Debra lives in Merrick with her husband, and co-manager of Intention Films and Media, John Marean and their faithful rescue dog, Gracie.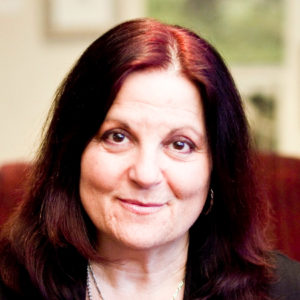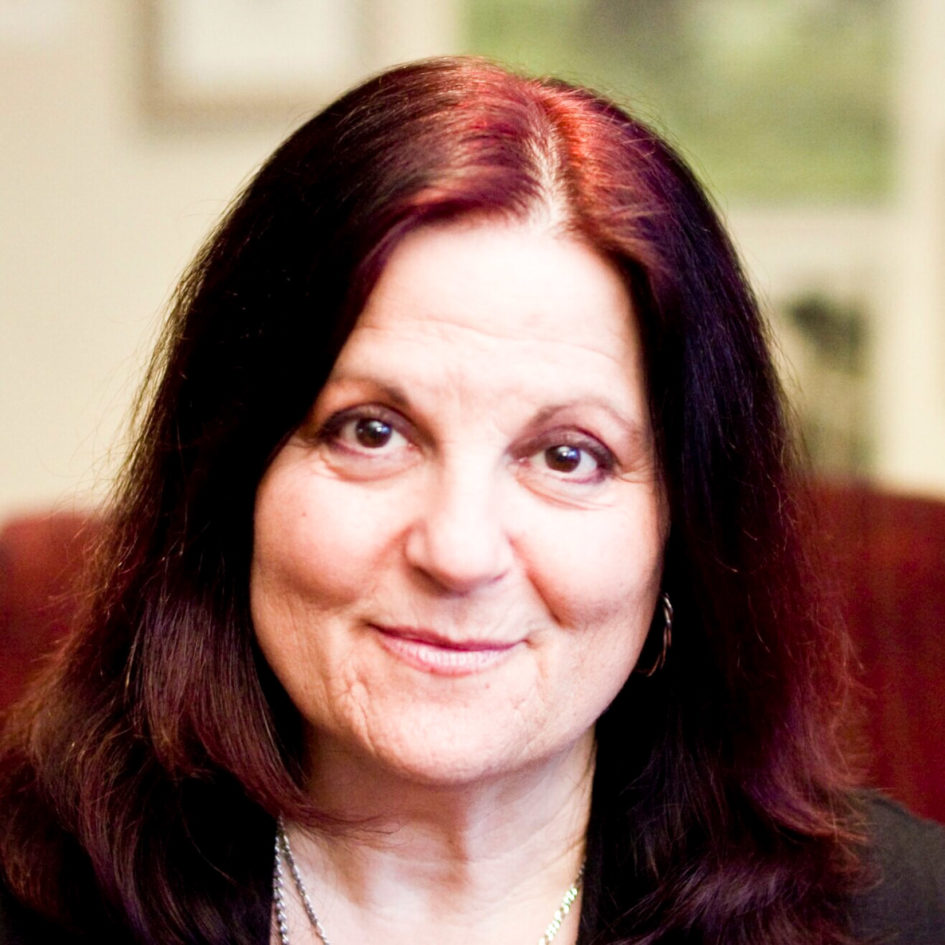 ---
Music Industry Professional
Jason Melker
Jason Melker, a Long Island native, is a music industry executive. He is a graduate of Towson University with a Bachelors of Science in Communications.
A college internship with Atlantic, Asylum and Capitol Records lead to a full time position with Capitol as a member of the Promotion department. During this time, Jason worked with developing talent like Katy Perry and David Guetta as well as established artists like Snoop Dogg and Coldplay. His work with Caroline Distribution introduced him to Hip Hop artist, Talib Kweli, who he would later work with upon the launch of Jayem Artist Management in 2014. From there, Jason joined the Promotion team at Glassnote Records and was soon promoted to Head of Video Promotion where he established and maintained strong relationships with the teams at MTV, VH1, BET, Music Choice and Fuse. Jason worked closely with Gambino's management team and Glassnote's partners in Urban marketing to position the album's lead single, "3005" as Gambino's highest charting radio single to date and ultimately surpassing over 500,000 singles sold, receiving Gold status by the RIAA.
In early 2014, Jason was asked to lead the team of the newly built Dream Recording Studios in Bellmore, New York. Dream has since become Long Island's premier recording studio, providing a home to local and developing talent while serving as a go-to stopover for many national touring artists.
Jason also owns and operates Jayem Artist Management, an independent management company focused on the development of local talent, currently including Long Island-based Alternative band, Bohemians and Hip Hop singer-songwriter and Jazz musician, Dudley Music. Additionally, Jayem provides product management services to independent record labels, including Talib Kweli's Javotti Media.
Through Dream and Jayem, Jason continues to work as a mentor and consultant to many of Long Island's finest musical entities including the Great South Bay Music Festival.
.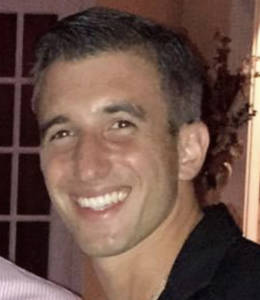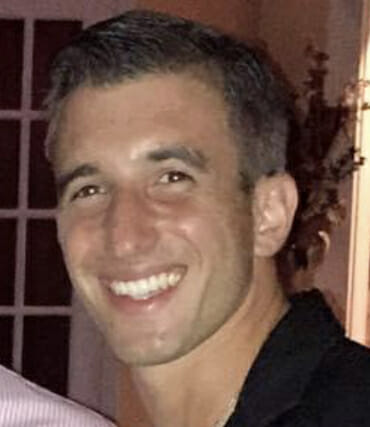 ---
Theatre Manager, Long Island Children's Museum
James Packard
James Packard is delighted to have spent 40+ years as a member of the entertainment industry in educational and professional and corporate theater settings. His junior year of college he learned the delights of theater for young audiences as a performer. He has a BA (1978) in Theater (Directing and Communication Arts) from Westmar College, following his graduation he began working with youth encouraging them to use creative drama to explore their world. He then attended Villanova University and then transferred to the University of Iowa (Iowa City IA) for his MFA in Theater (1983). At Iowa, the Playwright's Workshop, Jim found new works provided freedom for new visions and stories. From 1983 to 2001 he worked as theater professor in universities from Florida to New York. He has worked as production manager, director, technical director and designer of scenery, lighting, sound and video on 500 plus productions. Starting in 2001 he began work for the Long Island Children's Museum developing and presenting programming. He brings his creative passion, love of original works and practical knowledge of production, to the families and children of the LICM Theater year-round with 200 plus professional performances annually. LICM presents many local, regional, national and international companies, he has presented performances on the LICM stage from the United States, Mexico, Canada, Spain, Australia, Bulgaria, Afghanistan, South Africa, China, Russia, Czech Republic, England, Vietnam, Scotland and India. He works directly to develop new works with artists in residence. Jim has been attending IPAY showcase for 14 plus years and been on IPAY Selection Committee from 2012 and as the Vice Chair and on the IPAY Board of Directors. James delights in his work at LICM because the opportunities to create unique programming which can be presented to family and children's audiences while providing a safe way to explore our world for children and their families.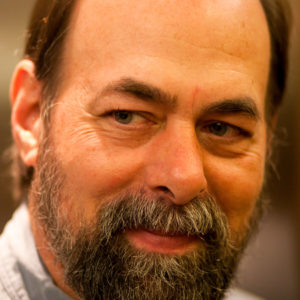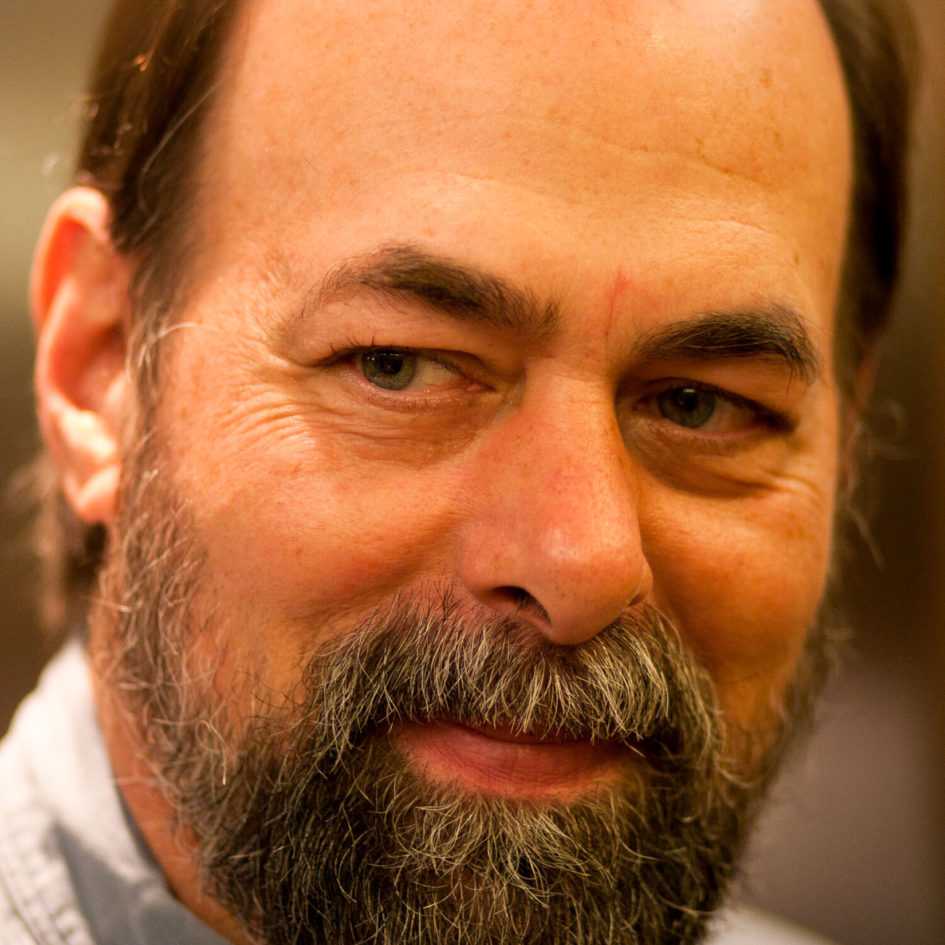 ---
Molloy College Chairperson, Department of Music
Jorge Sosa
Jorge Sosa is a Mexican-born composer, and sound artist currently residing in New York. Jorge's first fully staged opera "I Am A Dreamer Who No Longer Dreams" was commissioned and premiered in Boston in 2019 by White Snake Projects. "I Am A Dreamer Who No Longer Dreams" will have a second production in Pittsburgh in 2020 by Resonance Works. Jorge has been commissioned by Little Orchestra Society to write "The Monarch of Uxmal" a new work for orchestra and narrator with premiere scheduled for 2021. Jorge is currently developing a new puppet-opera "Monkey" commissioned by White Snake Projects. "Monkey" will receive a workshop performance in 2020, and is scheduled to be premiered in 2021 in Boston. Jorge was recently commissioned by Alabany Symphony to write his work "I Dissent", based on three iconic dissenting opinions by Supreme Court Justice Sonia Sotomayor. "I Dissent" was premiered in the Albany Symphony's "Voices of America Festival" in 2019. His piece "Punto y Línea" for solo flute was featured in the 2019 London Festival of American Music, and his work "Cells" for ensemble and electronics was recently performed at the Diffrazioni Multimedia Festival in Italy, and in the International Computer Music Conference in New York City. Jorge's first full-length opera, "La Reina," commissioned by American Lyric Theater, was performed in the 2016 "PROTOTYPE" festival in NY. In 2020 the NYU New Music Ensemble will release a new album dedicated to Jorge's improvisation works with electronics. Jorge is an Associate Professor, and Chairperson of the Music Department at Molloy College. Jorge's music is available on all the major music download sites and through the website www.jorgesosa.com.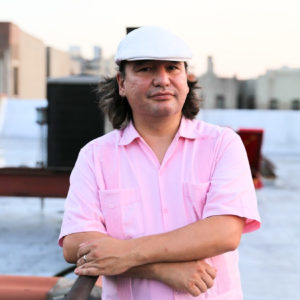 ---
Animation Industry Professional
Jon Squitieri
Jon Squitieri has been in the entertainment, motion capture, and animation industry for over 20 years. As a director, project manager, studio manager and animator, Jon has worked on award winning AAA title video games, feature films, television shows, and Broadway stage productions. As a project manager for NASA, he worked on the Orion capsule assignment using motion capture software for a previously planned manned mission to Mars. Serving in the roles of consultant and a director, Jon has worked with national and international law enforcement agencies to develop virtual reality training as a supplement to physical training.
For the past five years Jon has been directing real time virtual productions for commercial clients such as Kraft, Pepsi, Nabisco, Hershey, and Planters among many others.
Jon likes to paint and draw in his spare time, is a film and comic book geek, an avid motorcyclist, and lives on Long Island with his wife and son. www.jonsquitieri.com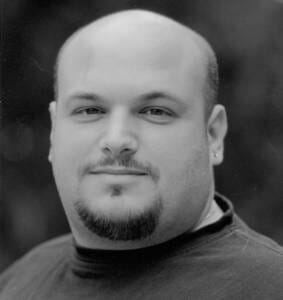 ---
New York State Regent for the Tenth Judicial District
Roger B. Tilles
Roger B. Tilles was elected to a five-year term as the Regent for the Tenth Judicial District, commencing on April 1, 2005, re-elected to a second five-year term by concurrent resolution effective April 1, 2010, and re-elected to a third five-year term effective April 1, 2015.Regent Tilles graduated in 1968 from Amherst College with a Bachelor of Arts degree and from the University of Michigan College of Law in 1971. He became Director of Law and Legislation for the Michigan Department of Education, was elected to the Michigan State Board of Education, and in 1975, he became the Executive Secretary to the Speaker of the Michigan House of Representatives. During this time in Michigan he taught education and the law at University of Michigan, Michigan State, Eastern Michigan and Central Michigan Universities' Schools of Education. He was also the counsel to the Michigan Teacher Tenure Commission as well as a Special Education Hearing Officer. After being a candidate for U.S. Congress, he opened his own law practice in Washington D.C. in 1978, until his return to Long Island in 1983 where he was the Director of the Tilles Investment Companies. Tilles is the Executive Vice Chairman of the Tilles Center For The Performing Arts, in addition to serving on the Board of Executive Board of Long Island Association. He has also worked to form the Long Island Arts Alliance, bringing together the cultural institutions of Long Island.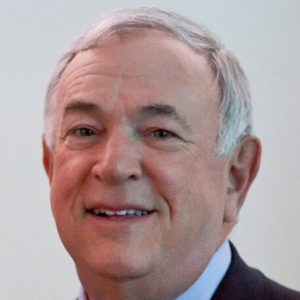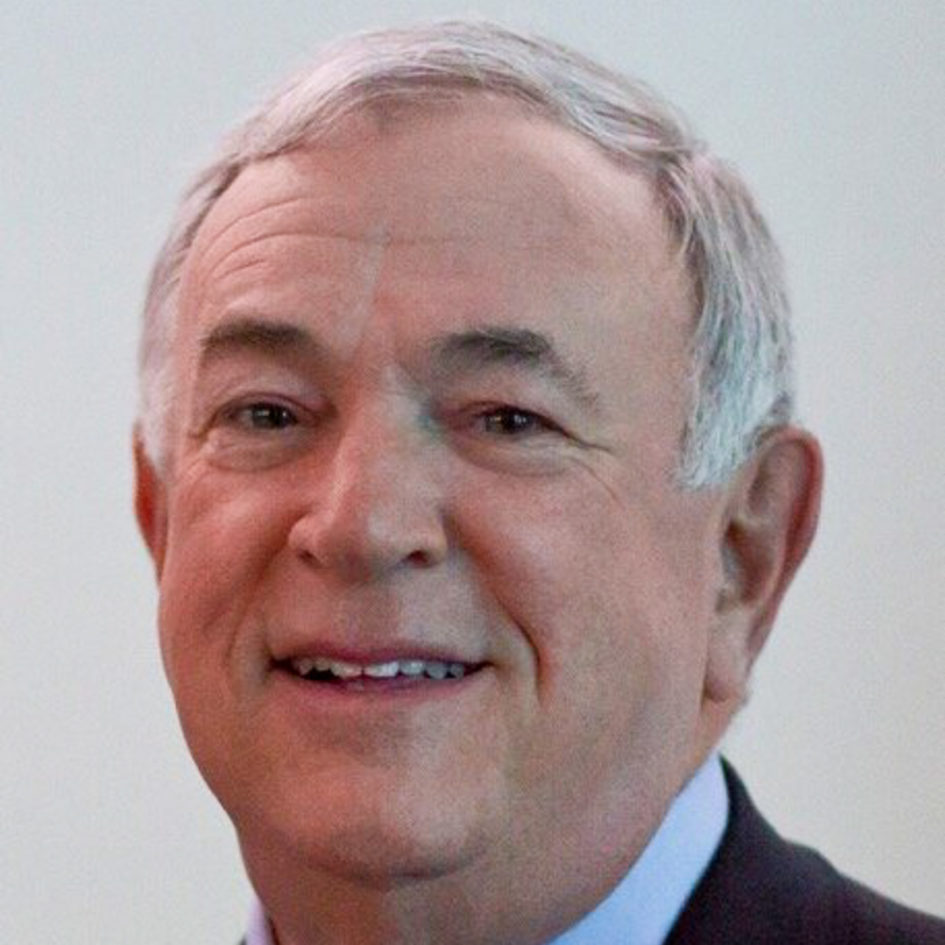 ---
American Ballet Theatre's Artistic Coordinator of Educational Outreach
Richard Toda
Richard Toda, ABT Artistic Coordinator of Educational Outreach, Richard directs a team of Teaching Artists to facilitate ABT's arts in education residencies ABT at School and Ballet for a New Audience. Over his tenure he has developed ongoing partnerships with schools, districts and communities that reach the greater metropolitan area. Richard works to bridge opportunities for students from underrepresented groups to participate in workshops, master classes and training programs. Richard has served as the Artistic Coordinator for the ABT Summer programs Los Angeles Young Dancer Workshop and the Young Dancer Program of Dance Bermuda. Richard coordinates ABT's partnership with the Summer Arts Institute, a free arts training program for New York City Public School students. Richard has taught Musical Theater dance in ABT's Collegiate and NY Summer Intensives. Richard is an ABT Certified Teacher, in Primary through Level 7 of the ABT National Training Curriculum. Richard's work as a professional development facilitator began with his invitation to serve on the writing committee for the Dance Blueprint for teaching and learning in the Arts. This document outlines a sequential curriculum for Dance Education in the New York City Public Schools. He facilitates professional development workshops and seminars for the New York City Department of Education, 92nd Street Y, Dance Education Laboratory and the LA Music Center. Richard has served as a panelist for a variety of arts leadership conferences. Richard's association with ABT began as a rehearsal assistant for choreographer Agnes de Mille on her last two ballets: The Other and Tally Ho. Richard performed on Broadway and in the National Touring companies of The Phantom Of The Opera. Prior to the many Phantom years, he danced the pas de six in Jerome Robbins choreography of West Side Story starring Bebe Neuwirth, Michael Bennett's A Chorus Line, Oklahoma starring John Schneider and My Fair Lady starring Simon Jones and Judy Blazer. Workshop productions include Daniel Ezralow and Lonnie Price's Finnians Rainbow and choreographer Rachel Lampert's Inventory 91 at Dance Theatre Workshop.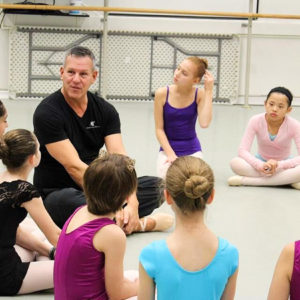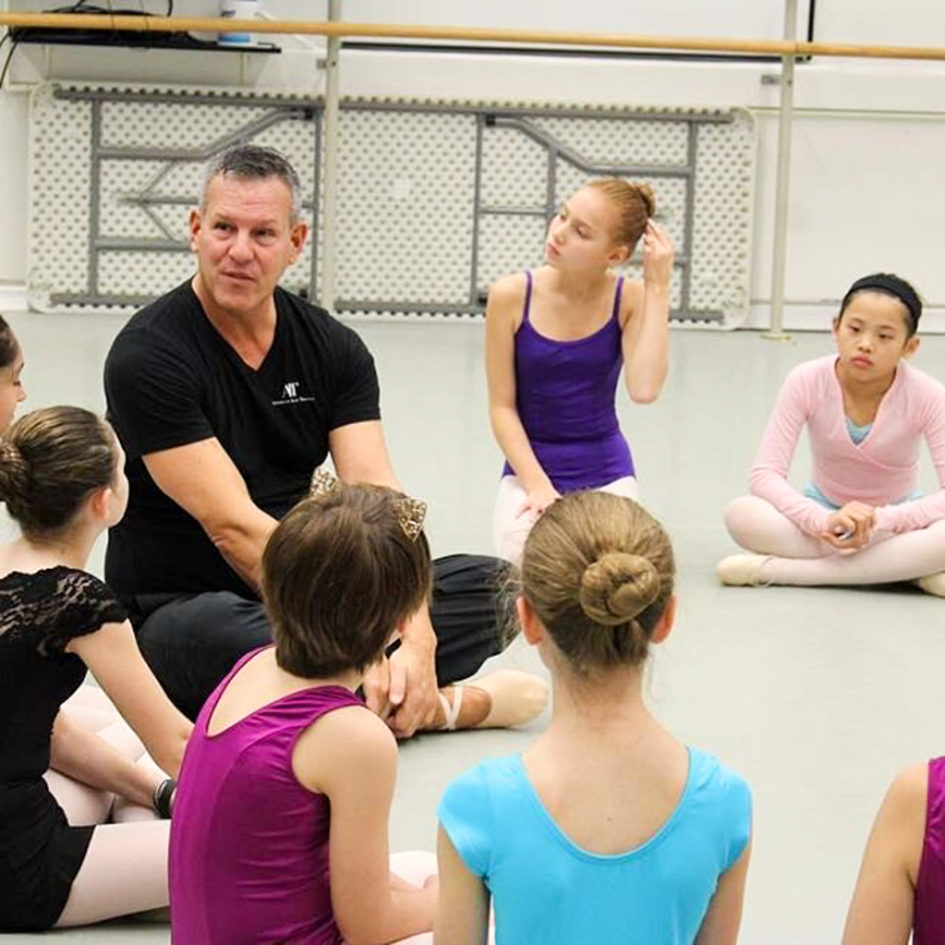 ---
Immediate Past Executive Director of Exploring the Arts
Cheri Walsh
Cheri Walsh is the Executive Director of Exploring the Arts (ETA), founded by Tony Bennett and his wife, Susan Benedetto. She led ETA through construction of the state-of-theart public high school, Frank Sinatra School of the Arts, and the organization's expansion to serve 46 public high schools in New York City, Long Island, and Los Angeles. Walsh helped develop a model for public schools to create quality, sustainable in-school arts programming. She had a successful career as a dancer and continues to teach master classes in NYC public high schools.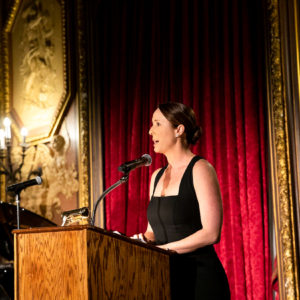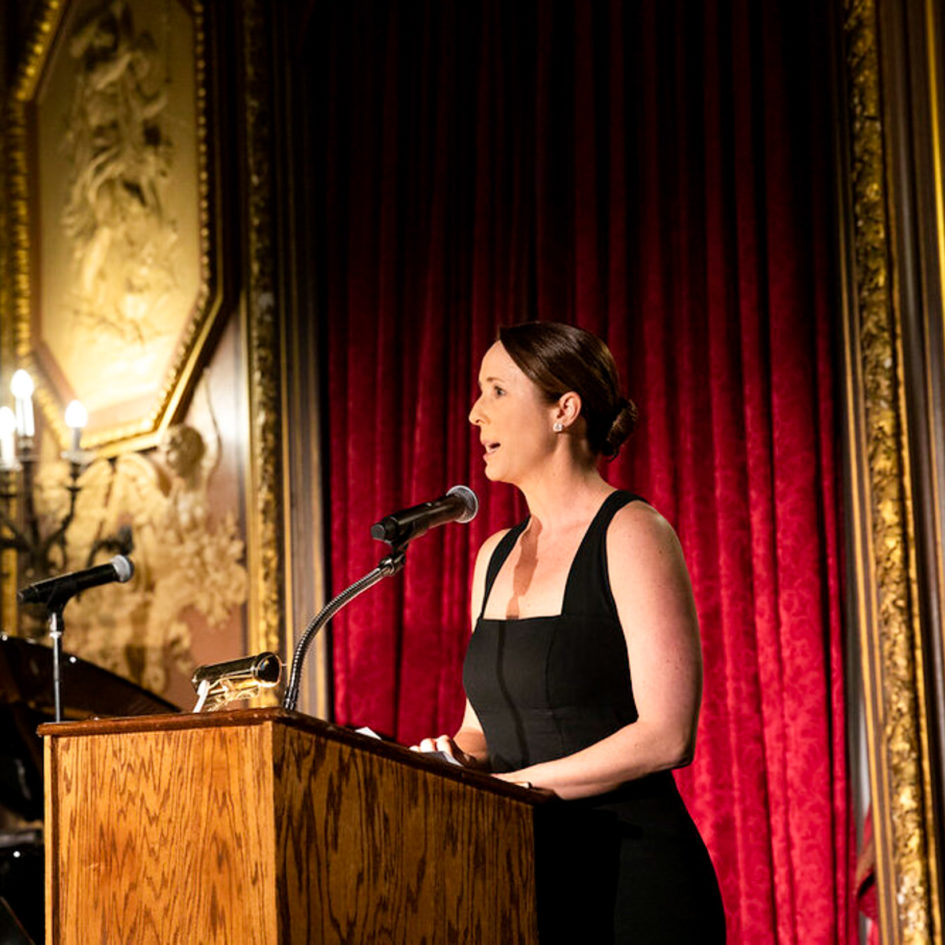 ---