The LIHSA Difference: Art and Activism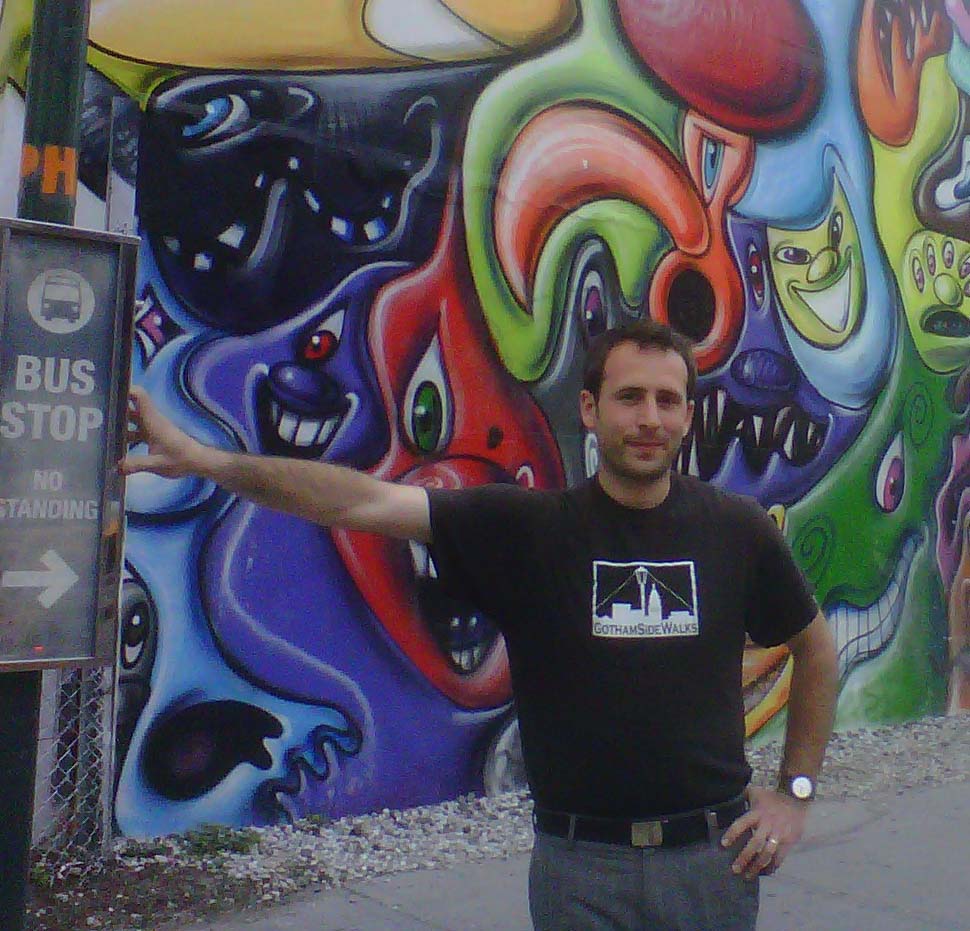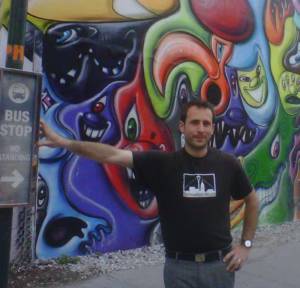 At LIHSA, we work to ensure our student artists find their own voice. We help them develop their unique way to tell a story, express thoughts, shine a light on an issue, or capture a moment. We guide students to reflect on their art form so they can explore what they want to create: art to influence, art to inspire, art for art's sake, or maybe a little of all of those things. Our Art and Activism class explores the relationship between aesthetics and politics, conceptions of community and the public, and the practical aims of art, both intended and actual. Students are challenged to question how this might inform their own art practice.
This class is taught by Jason Cuvelier who studied at the Maryland Institute College of Art earning a BFA in Painting, which enabled him to develop an open-minded, yet distinctly process oriented artistic approach. He presents issues-oriented artists to the students like Larry Clark who helped raise awareness about AIDS in the 80's through photography and Nan Golden who takes on issues of abuse in her work.
Art and Activism students enjoyed a Master Class with artist, musician and LIHSA alum Andy Friedman. Friedman's work, in its various forms, has been published by The New York Times, Rolling Stone, GQ, Vanity Fair, Ebony, The Atlantic, The Paris Review, The New York Times Magazine (twice gracing the cover), and The New Yorker, where his cartoons and award-winning caricatures of cultural luminaries have appeared since 1999. As a songwriter and musician, Friedman's three critically acclaimed studio albums of original songs have garnered him a reputation as a "gifted storyteller" (The New Yorker), "a hot live act" (NPR), and an artist "not to be overlooked" (AP). Friedman used his profound musical background and knowledge to talk to the Art and Activism class about the music of artists like Woody Guthrie and Bob Dylan and how they use their songs to make poignant points and convey important messages.
The class is also hosting weekly lessons with Artist-in-Residence Rich Garr. Rich Garr is a Cleveland native who grew up as both an artist and consumer of art. He worked at the Cleveland Museum and has spent many hours in museums wherever he goes, including all around his current home in New York. He is an artist, working in many mediums including a current focus on creating collages.
Garr is also well known for his Street Art walks. These are interactive community explorations of Gowanus, Brooklyn; Manhattan's Lower East Side; & other special pockets of NYC. He describes the experience almost as if tour-takers are immersed themselves in a collage: "Rather than a two-dimensional collage, our tours are multi-sensory and a performance." Each time he conducts a tour, it's all new and takes in the rhythm of a neighborhood, the history of how the area has changed and evolved, and the stories that's told through public art that ranges from decades old public structures to graffiti that popped up late one night. His tours explore what's happening right then and now – an art fair or current exhibition as well as the long-standing historical buildings.
How does Garr's tours tie into Art and Activism? "The idea of creating art for public consumption is inherently activist," Garr explains. "There's no one set audience. Public art can be created in different mediums and techniques, but it always confronts. Depending on its context, it can cause people to see – and sometimes act – differently."
Garr will be working with our LIHSA Art and Activism through April and will take them on a virtual tour of the Lower East Side and guide them through a culminating project where they will create their own work from a public art/activism perspective. We can't wait to see these pieces!
Video: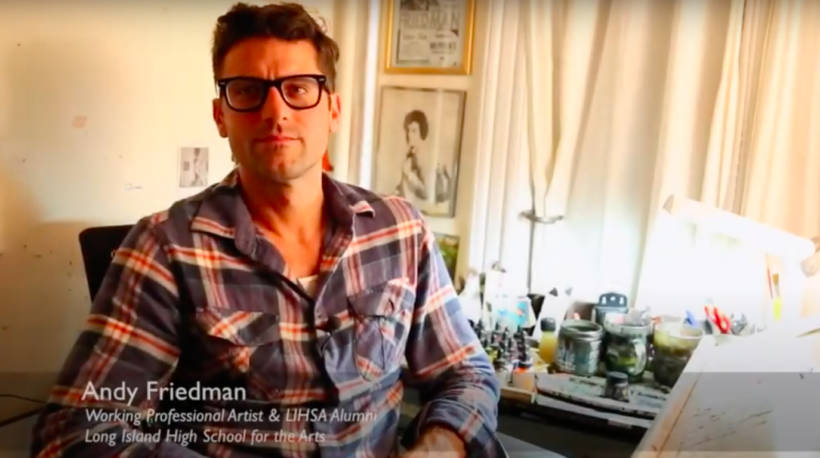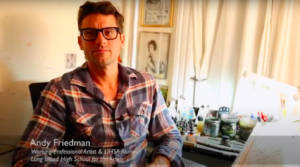 Sign up for our Newsletter!