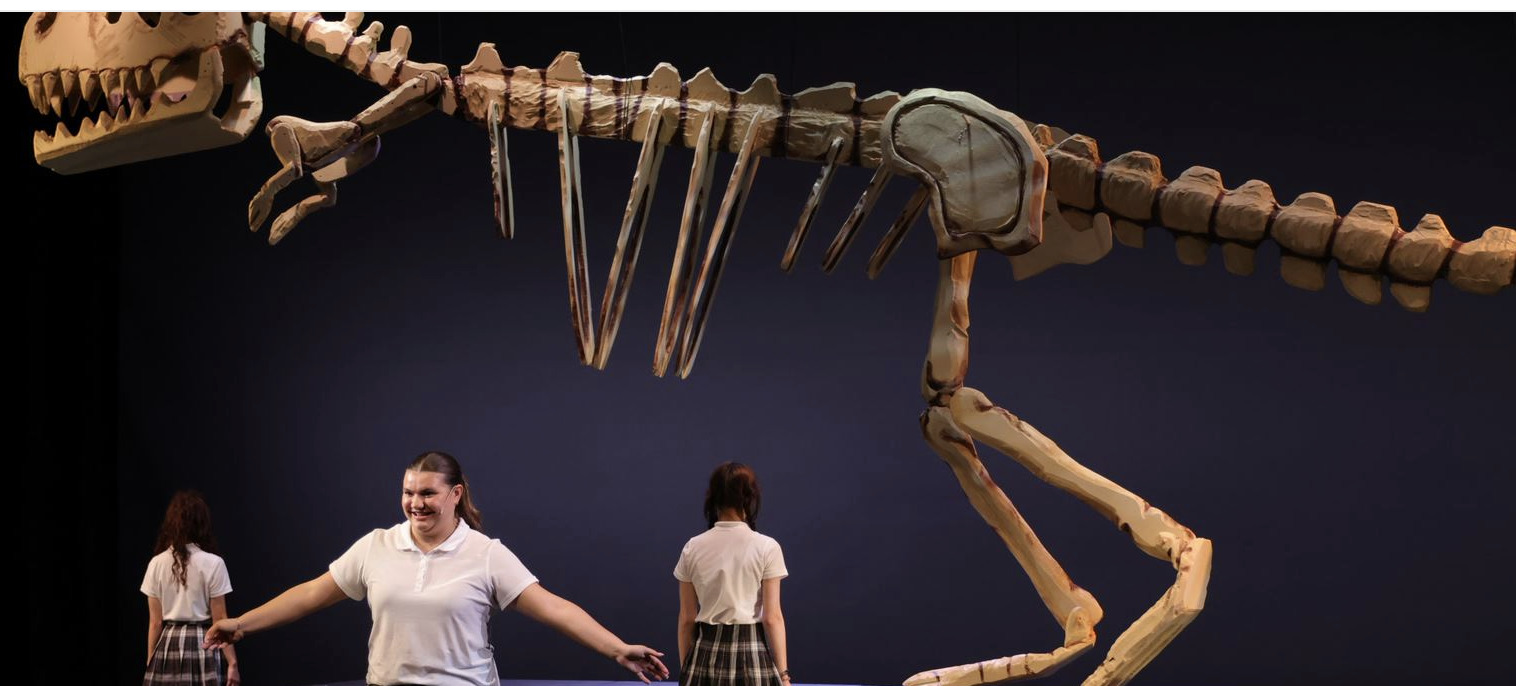 Behind the Scenes with our Production Arts Students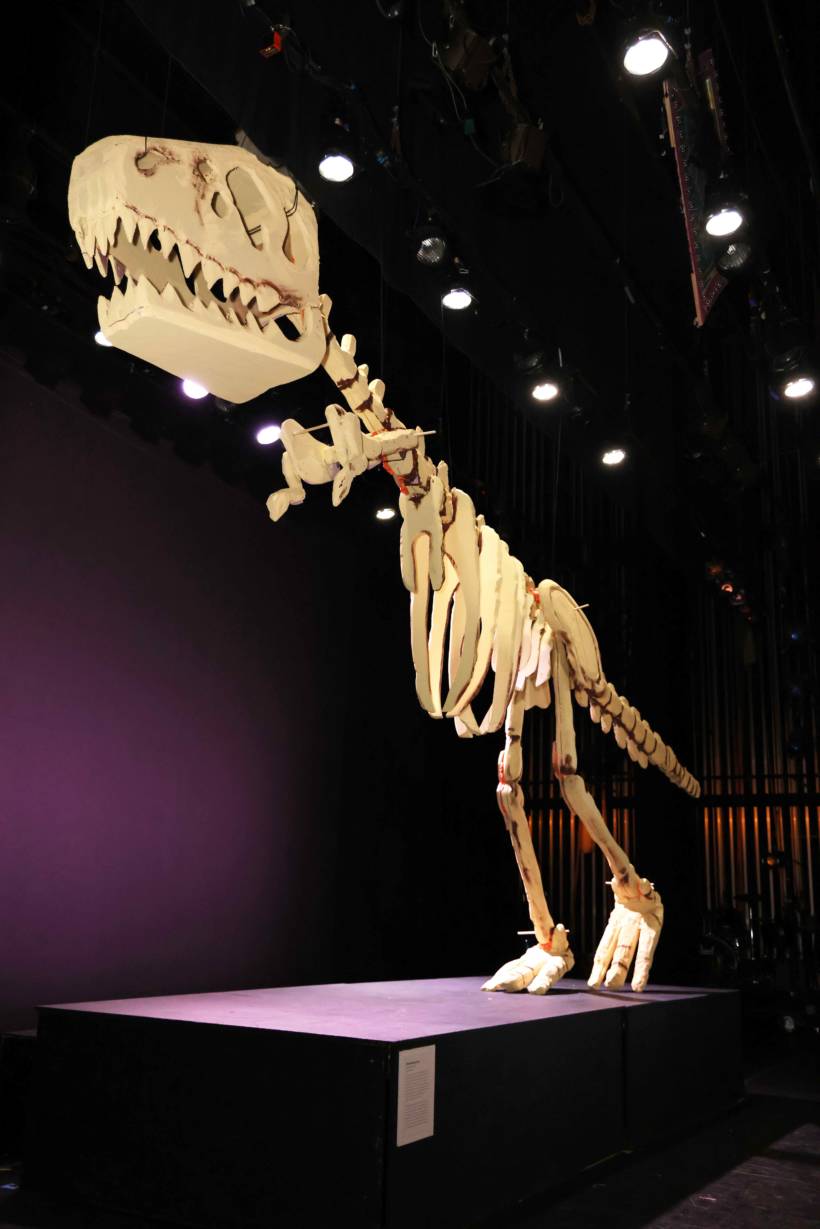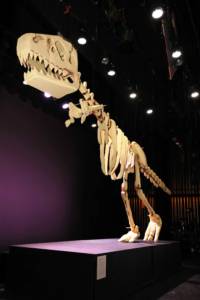 This spring, Production Managerial Arts students were hard at work transforming LIHSA into The American Museum of Natural History and a glamorous gala space.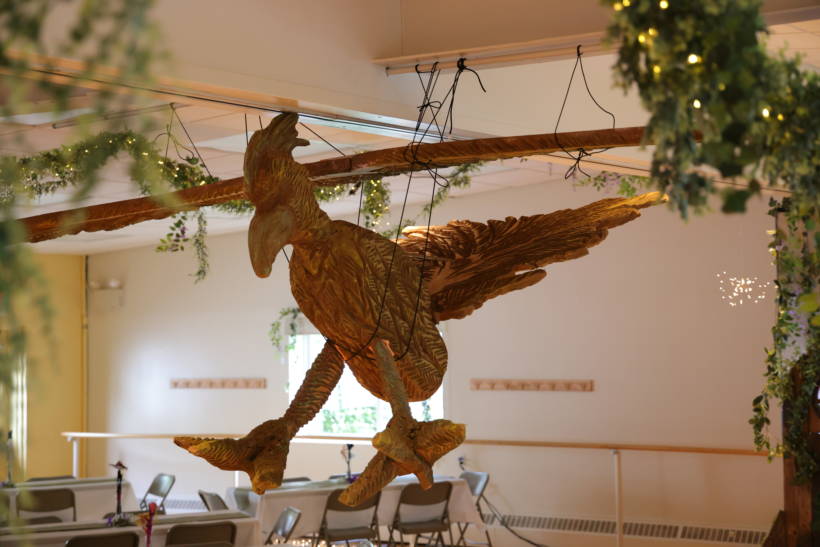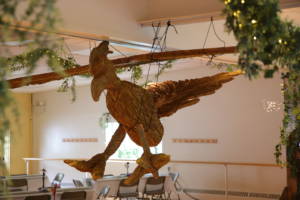 After weeks of planning and production, students created a 30′ dinosaur for the production of Now. Here. This.  In addition, students created fossils, display cases, and artifacts to transport that audience through a musical journey.
None of this would be possible without the vision, direction, and leadership of Erik Chocianowski, LIHSA's Production Managerial Arts teacher. We are so lucky that our student gets to learn from someone who is so creative that brings their industry knowledge and experience into everything he does.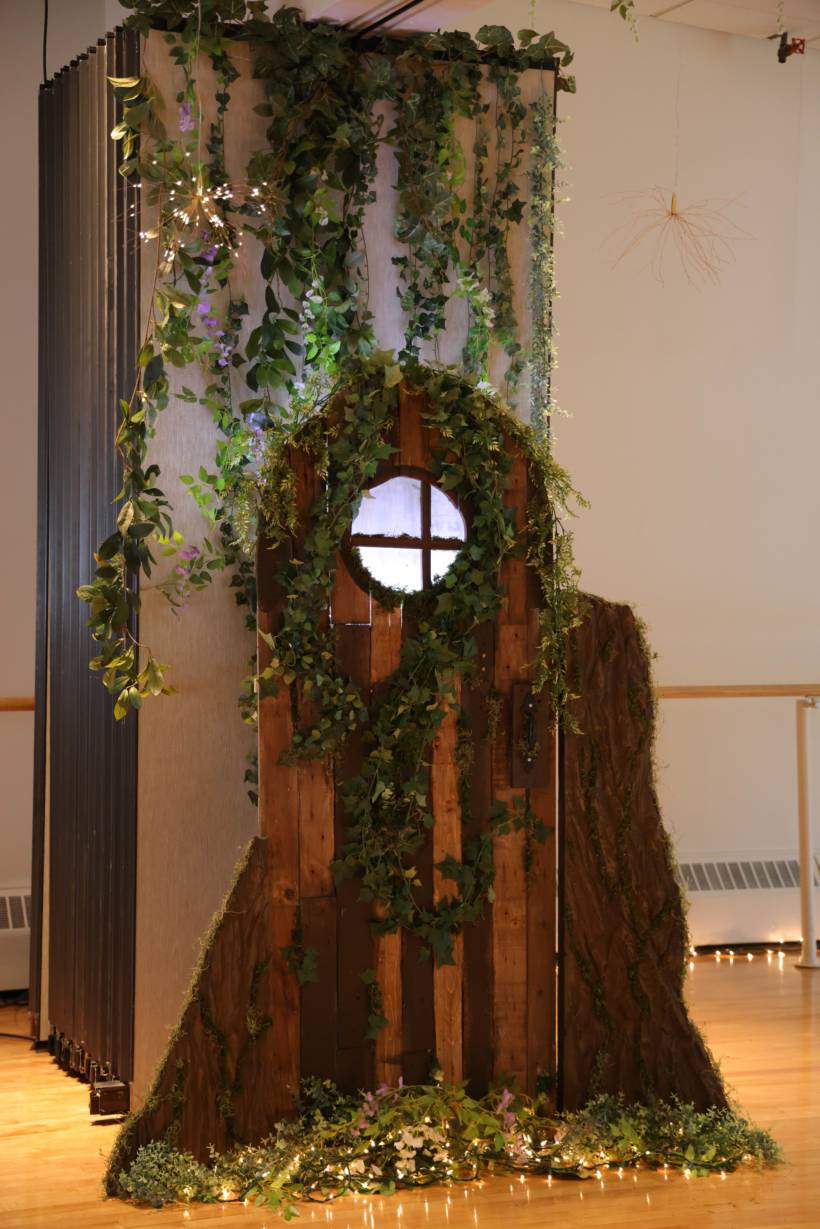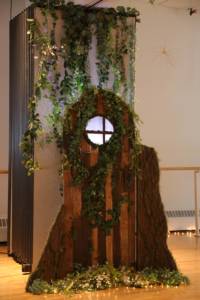 Winona Piscitelli is a Production Arts student from Westbury. One of her favorite class projects was Life Casting and making a full mold of her face. Winona was the stage manager the night of the LIHSA Gala. It was her first time involved in a production at LIHSA. Assistant Principal Lindsay Rogan had nothing but praise for Winona. "The Gala was amazing.  It was smooth, professional, and timeless! Winona was organized and showed true leadership." Next year Winona will become an electrician in Manhattan.
Addison Moore is a Production student from Massapequa. She painted the dinosaur used in Now. Here. This. and also worked on the museum display case with another student. She served as a stagehand for the show and worked sound for the Gala. She reflects how studying production at LIHSA helped prepare her for college. "It gave me the experience I wouldn't have in my home school."
Also from Massapequa, Abigail Colfer worked on dinosaur for the show – painting and helping to hang it. She worked backstage and was on curtains at the Gala. Her favorite moment in class was "seeing the phoenix for the first time because the wings are really cool."
Chaaya Letellier of Glen Cove also worked on the bird and worked on the curtains during the production. His favorite moment was doing the sculpture of his dodo bird.
Michael Garcia of Long Beach has learned how to use power tools, spotlight and sound boards at LIHSA. He helped build the lower jaw and parts of the rib cage of the dinosaur. He feels well prepared for college thanks to his LIHSA training.
Annalise Taylor of Massapequa helped create the dinosaur using insulation foam, expanding it and the painting it with house paint. She helped with other pieces for the musical revue set too. She designed the two museum displays and the bench made out of wood and plexiglass. She also worked on a "trilobite" piece made out of foam and carved and painted to look like a fossil. She also feels prepared for the future. "I have experience to put on my resume and opportunities to put on my portfolio and real-life experience that I'll use in college too."