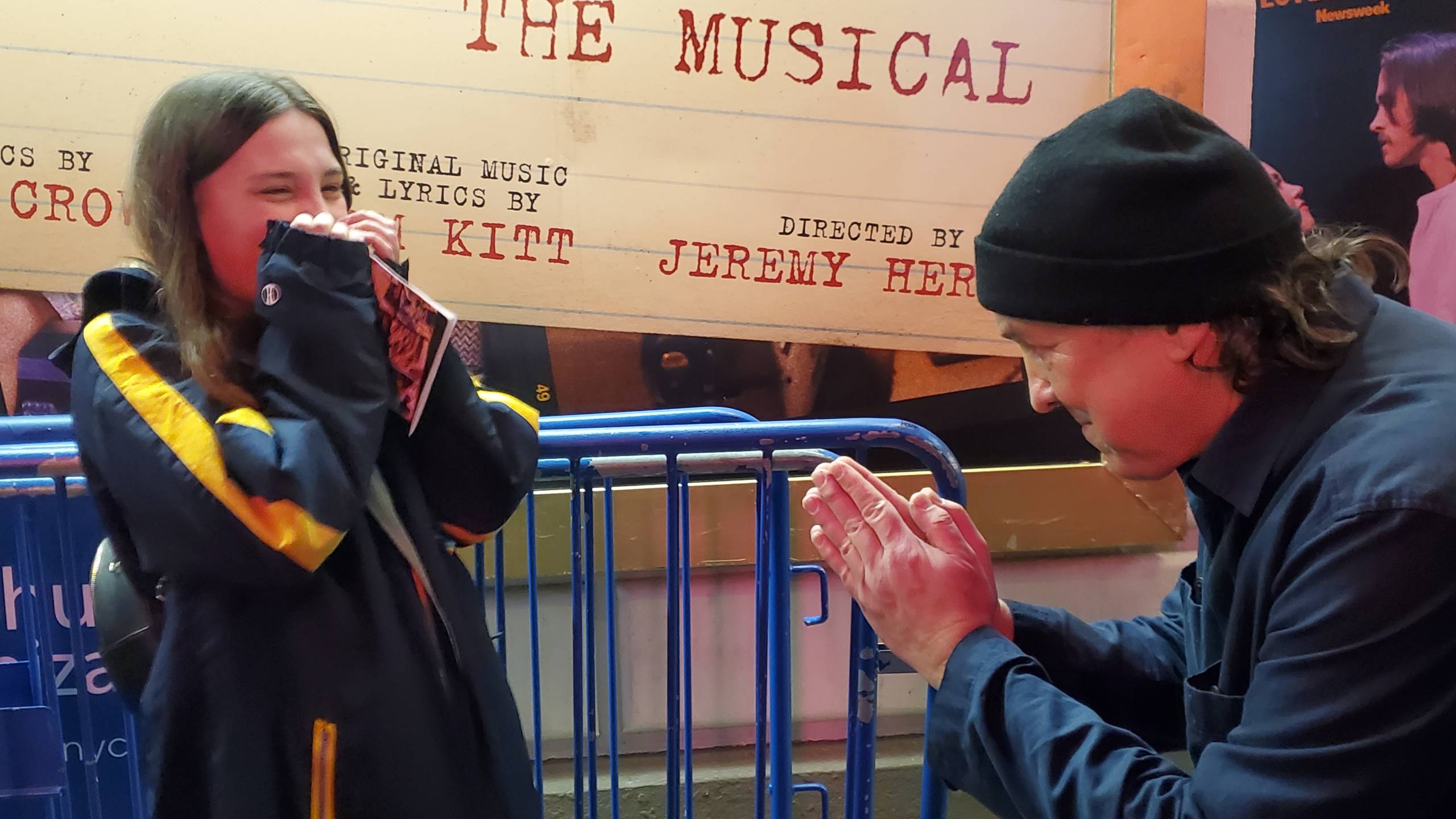 From the Classroom to Broadway: Almost Famous with Alum Jakeim Hart and Writer/Director Cameron Crowe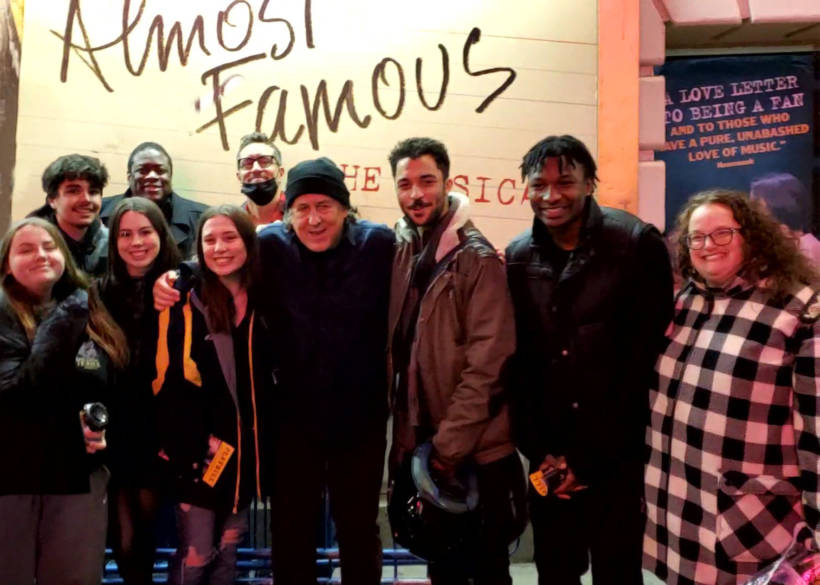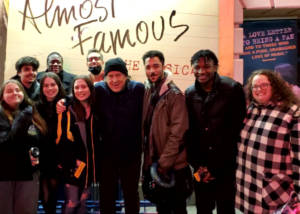 Students in the Scenic Construction and Production Technologies program enjoyed an extraordinary experience on Broadway when they attended a performance of Almost Famous with teacher Erik Chocianowski and Work-Based Learning Coordinator Iris Wiener January 2023. After the energetic musical, the lucky students met with Academy Award winning director and writer, Cameron Crowe (Almost Famous, Jerry Maguire) and one of the show's stars, LIHSA alumnus Jakeim Hart. He spoke with students about what it is like to work in theatre and the importance of pursuing a career about which they are passionate. Additionally, with the help of their Introduction to Collaboration master artist, filmmaker Michael Arbouet, they had the opportunity to learn from Broadway house carpenter Mark Diaz. Mark answered questions about the complexity of the construction in Almost Famous, how to register for exams to become a member of the union (IATSE), and about why his job is fulfilling and enjoyable.
"This trip was especially exciting because of the opportunity to meet real professionals," said student Addison Moore, reflecting on the day. "It was a really fun night."
"Getting this real-world experience helped me see more about other perspectives in the business," said Winona Piscitelli, who would like to be an electrician in the theatre world. Annalise Taylor echoed Winona's enthusiasm for new ideas. "It was important that we learned about how the union test puts you on a list to become an apprentice."
For Abigail Colfer, the opportunity was incredibly special, as Almost Famous, the film on which the musical is based, is a favorite. "Meeting Cameron Crowe, the director, and seeing a performance of my favorite movie, made the night so special. Mark and Jakeim were so helpful!"
"All of the artists gave me insight into what I should be looking for in the industry," says Chaaya Letellier. "I loved learning about how the many revolving doors in the show worked." Michael Garcia agreed, stating that seeing the show will help him as he continues to build sets in the Scenic Construction and Technologies program.
Scroll down to view more photos of this special event.