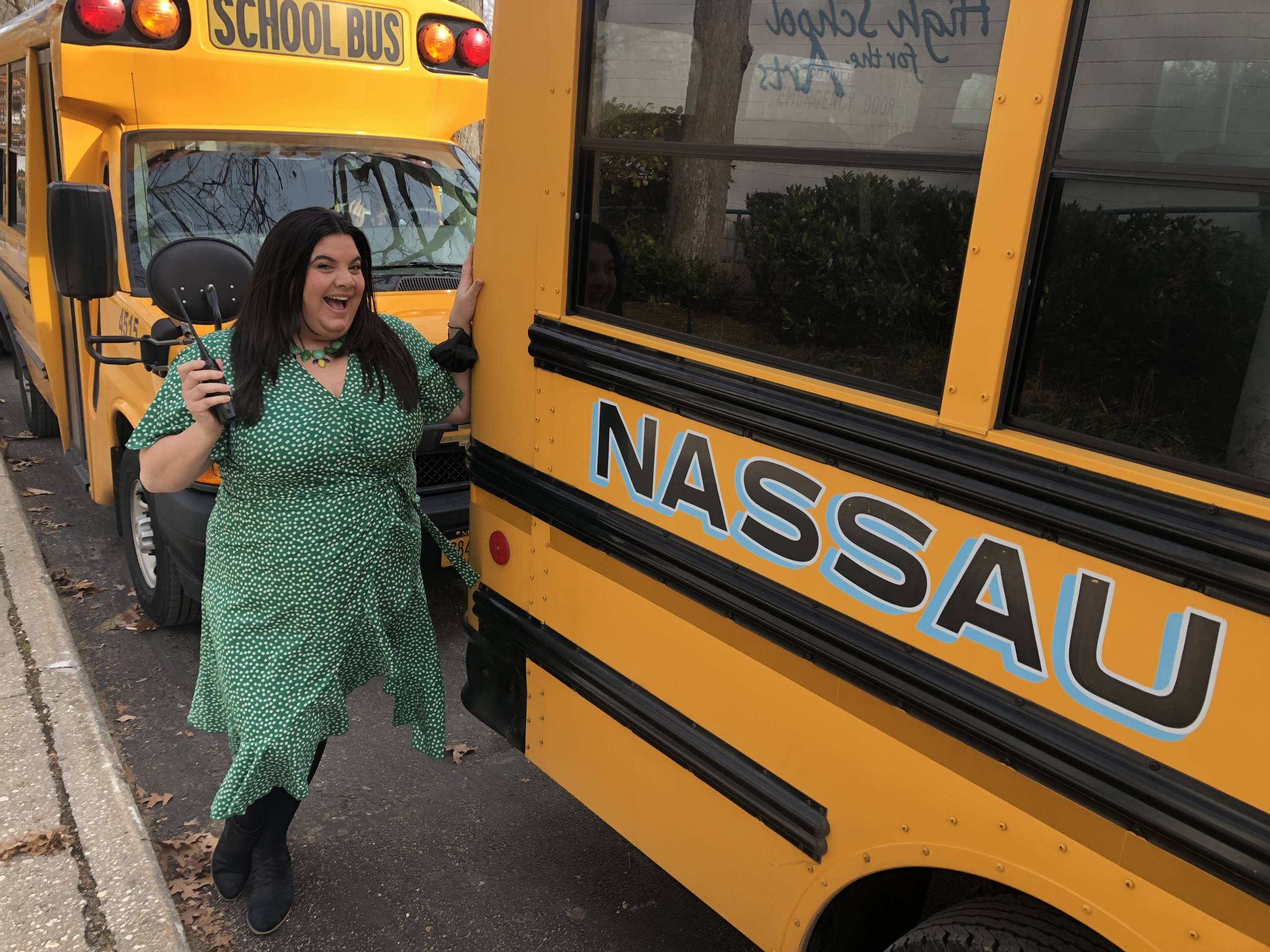 Dismissal Diaries with Ms. Giglio Pac: Bella Tiripicchio
If you think bus dismissals aren't fun, you clearly haven't experienced this daily process with Ms. Giglio Pac, LIHSA's Assistant Principal.
This new blog will feature news, ideas, or thoughts from a LIHSA Student as they share a few moments of quality time with Ms. Giglio Pac during the hectic time of bus dismissal.
Read on and enjoy this slice of LIHSA Life!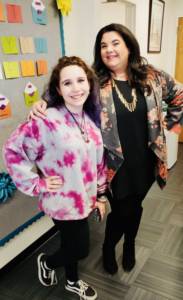 March 25, 2022
This week, Bella Tiripicchio, a senior from Levittown spent time time with Ms. Giglio Pac to discuss some of her recent exciting projects!
Bella studies vocal music at LIHSA and has recently put her voice to good use in a her high school's production of Chicago.  She challenged herself with the show's legendary choreography and had so much fun performing in the sold-out run. The icing on the cake as that the state mask mandate lifted on the show's opening night. Bella was thrilled to have the opportunity to perform maskless for the first time in two years.
Bella is also a songwriter and is writing several songs that she hopes to finish before graduation. Speaking of graduation, she will be performing at Levittown High School's graduation ceremony.
What's next for Bella? She has received an almost full scholarship to SUNY Purchase to study Arts Management. Though she'll be learning how to become a behind-the-scenes professional, she plans to continue to find opportunities to perform in college too.  We can't wait to see where her journey takes her!
Sign up for our Newsletter!