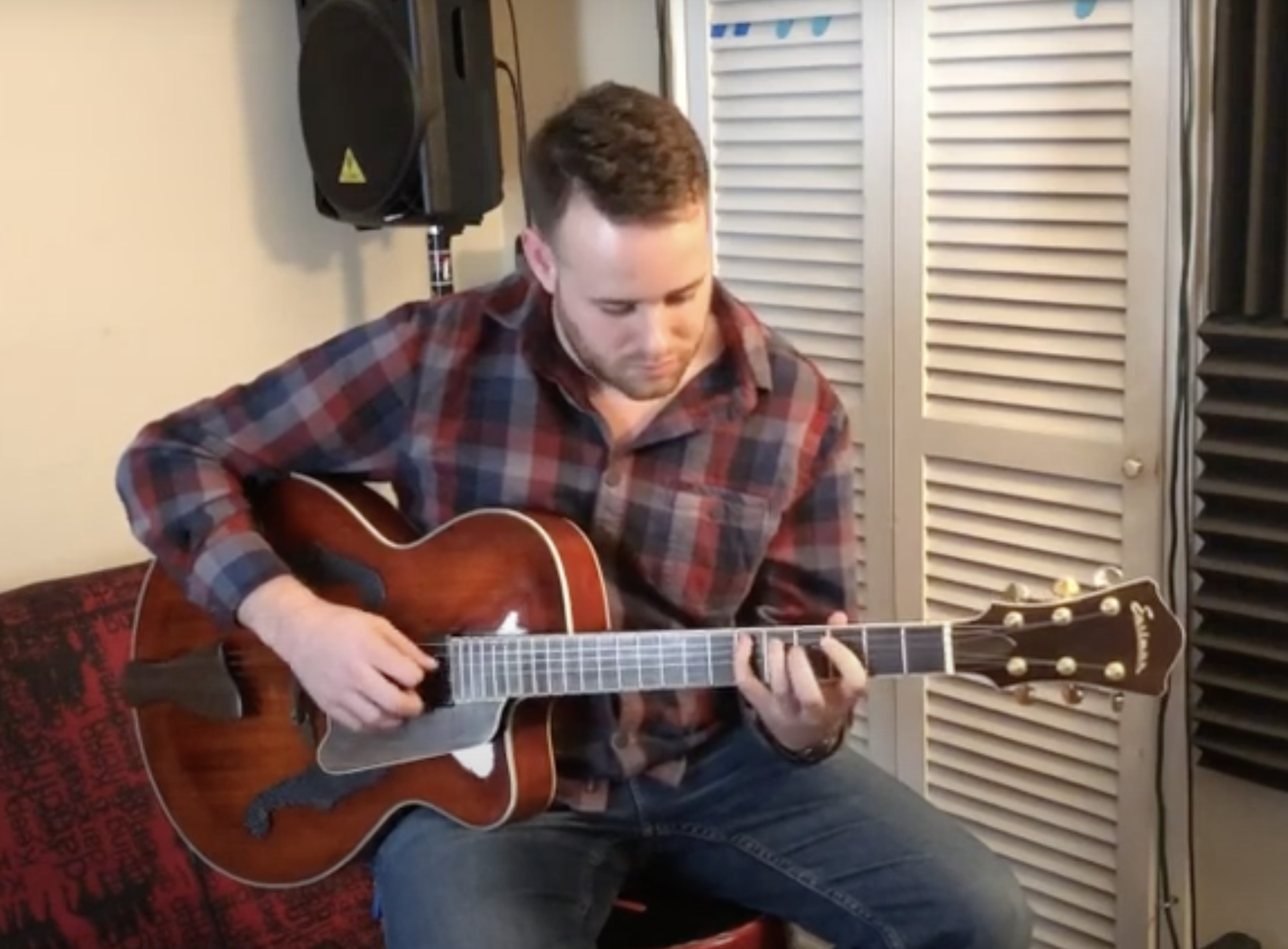 Getting to Know You: Alex Vietheer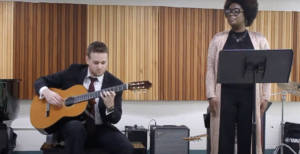 This year we were fortunate to welcome Alex Vietheer to our teaching staff.
Alex grew up in Bethpage and started playing music at age eight. His first instrument was violin and while he loved playing in the orchestra, he was eager to expand past that. He learned guitar and started playing with peers where they collaborated on songwriting and learned more musical theory. In those days, he shares, his musical influences included Streetlight Manifesto and Sublime.
Alex studied Jazz/Commercial Music and Audio Engineering at Five Towns College. He graduated with honors and received the departmental award for his major. Alex also received a master's degree in jazz guitar performance from Five Towns College and an advanced certificate in music education from Brooklyn College.
He has performed different all over the tri-state area and especially loves jazz, most influenced by jazz greats like Miles Davis, Pat Martino, and Joe Pass.
In between gigs, he began to take on more students for private instruction and enjoyed teaching. This led to a three-year position at the Academy for Language and Technology in the Bronx. He started that position in the 2019-20 academic year and we all know what happened in March 2020.
Alex shared that the shutdown occurred, "Just when I was getting the hang of things and had a good relationship with the students. Then everything shut down. Coming back the next year was back to square one."
Though the shutdown was challenging as a teacher, he also feels it was, "Every musician's nightmare and dream. If you rely on performances for income, it was terrible. I was a teacher so it was a blessing as a musician. I could sit with my instrument and practice 8 hours a day. Never at any other time would I get much time to practice and I had fun doing that.
Alex spent two more years at the Academy for Language and Technology before starting this year at LIHSA. He teaches Sonic Arts – this semester's offerings are Advanced Mixing Technique; Microphones and the Performer; Composition for Film and TV; Intro to Music Theory. He's especially looking forward with upcoming artist-in-resident Leo Sidran, a multi-instrumentalist musician, songwriter, arranger, engineer and producer of Latin Grammy and Oscar winning music,
When asked what would be dream classes to teach he said that he is currently teaching his dream classes and was grateful to LIHSA for the freedom to create them. In the future he'd love to also teach Improvisation and small jazz combo groups.
With his focus on teaching, he doesn't perform as much as he used to, but still loves playing various locations, with Club Groove in NYC being one of his favorite spots.
Alex also mixed, mastered, and composed his own album in 2017 with Yeah Whatever Sextet called "It's Christmas." Available on Spotify, Apple Music, YouTube, he arranged managed the process from the song arrangements, booking the studio time, recording, mixing and producing the joyful final product.
He doesn't have a lot of free time to pursue other hobbies but does enjoy travel with his wife, also a teacher. "We like to go to tropical places Mexico, Bali, the Caribbean.  We go where the weather is nice."
We hope you get to know Alex Vietheer … he's a wonderful addition to the LIHSA faculty!