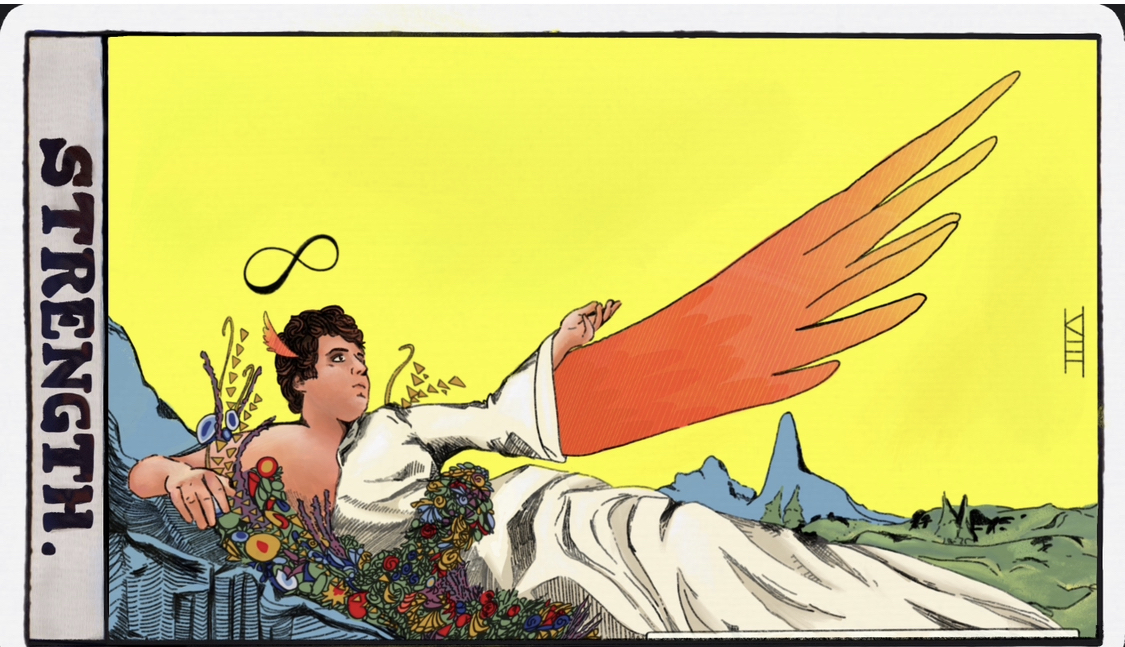 A Closer Look at the AP Art Work of Benjamin Schlaich
This week, we are featuring the AP Art Work of Benjamin Schlaich of Northport. Please read on to hear how he describes his work and his influences and review his gallery below:
A bunch of the pieces I'm featuring this week is from last year's AP portfolio.  It started out as fire particularly and ended up a story of life, death and rebirth told through a trial by fire.  Where burning up turns to ashes and ashes bring forth new life.
This year for my AP portfolio, I'm doing some Major and Minor Archana from the Terot Card deck in the style of Art Nouveau.  These are influenced by Alphonse Mucha and Gustav Klimt and are detailed, ornate, and decorative portraits.
To create these, I'm mostly using my tablet because the work is more graphic design oriented. It's most consistent to do it digitally. 
The easiest part is to come up with the ideas.  The hardest part is to find the time to execute them.  The process can be long to make them. You have to trust the process, but it can be over 30 hours long. So, it's difficult making a lot of pieces with different ideas seem cohesive.
Right now my art style is developing.  I'd love to develop some sort of semi-realism comic style. 
I'm influenced by different fine artists like Frida Kahlo and Alphonse Mucha. But, I'm also influenced by some musicians I adore that help me a lot and motivate me to make art work or get ideas for art work like Kate Bush and Björk. Listening to their music allows me to designate a space and time to be working. I need to be laser focused to do the work.
Click here to read more about Benjamin from an spotlight we published earlier this year.