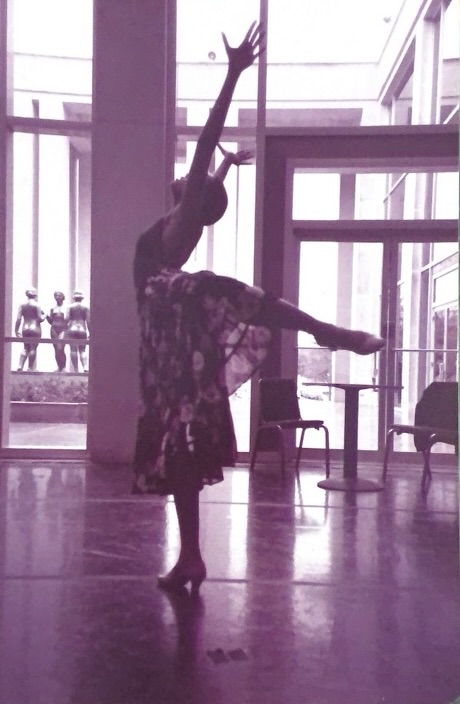 Getting to Know You: Shirlene Blake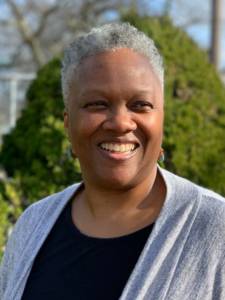 Some people are just special people and Shirlene Blake is, truly, special. She's a LIHSA alum, a dancer, a long-time (now former) LIHSA teacher, and has had an extraordinary career as an educator. But she also has a "superpower." Her superpower is really listening to people so she can make a difference in their lives. A technique she says she learned way back when she was a student at LIHSA, when being heard empowered her to follow her dreams. Here's her story.
Shirlene grew up in Hempstead and attended Uniondale High School.  Unusual for professional dancers, she didn't start dance lessons until she was 13 and in eighth grade. Seeing her excel quickly in dance, a friend told her family about Nassau BOCES' Cultural Arts Center (the name of the school was later changed to LIHSA) and she attended for one year – her final year in high school.
That one year turned out to be pivotal for establishing the direction of Shirlene's career. It was at the Cultural Arts Center that she felt her teachers really listened to her to best understand her goals and aspirations to provide guidance for her next steps. "BOCES helped me craft ideas. They are so good about hearing students and really listening." Some of her teachers remain to this day to be influential in Shirlene's life. Last month she had lunch with one of her LIHSA mentors – Ho­­­­rtey Loeb – who is now 96-years old along with Ava Favara, founding principal of LIHSA.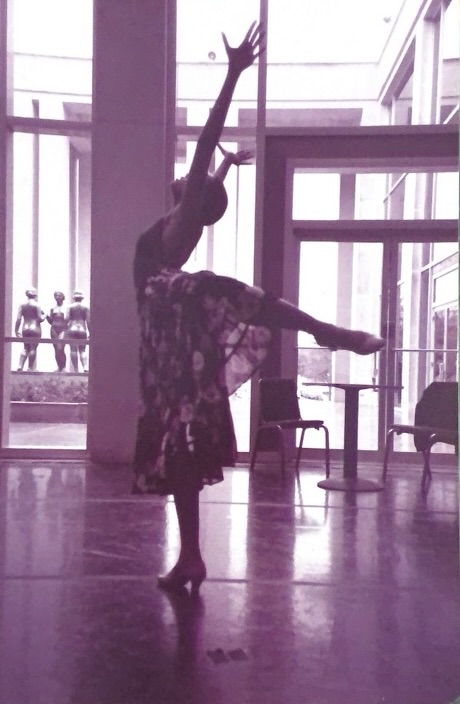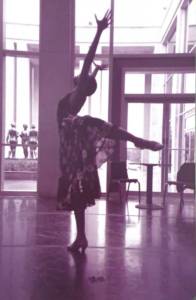 After graduating, Shirlene packed her bag and moved to Texas to attend Southern Methodist University (SMU). Going that far away for school didn't faze her at all. Her mother is from Venezuela and her dad from Trinidad, and Shirlene was also born in Trinidad. In her early years growing up, the family traveled extensively to visit family in faraway places. "I could go anywhere," she reflected.
Shirlene loved her four years in Texas and felt SMU really helped her flourish as a performer. Even though she didn't have dance training from a young age like most of her classmates, she found she had a natural affinity for dance and SMU helped her to learn and refine her technique. She considered staying to get her masters but once again, she found herself guided by an excellent educator, one of her professors who insisted it was time for her to spread her wings and dance professionally.
So, Shirlene headed back to New York and danced with Dance Theater of Harlem summer intensive when she began to experience knee pain and knew she needed to pause dancing and learn more about her body to prevent worsening the injury. To do that, she attended massage school and learned about anatomy while becoming a licensed massage therapist.
Once she understood her body, she felt ready to take a dance class again. And a lucky move that was because a representative from a Dance Company in Detroit was sitting in on that class and recruited Shirlene to dance in Detroit.  Remember – this is a woman who could travel anywhere so she went off to Detroit where she not only danced but had her first teaching experience as a dance teacher. And that experience offered her the opportunity to move to Iceland for a few years to teach Dance. She loved that experience and teaching in the "universal language of dance" in a new country.
Teaching in Iceland also firmed up in her mind that she wanted to be an educator, so she applied to grad schools and attended Temple University in Philadelphia where she received her master's in education. While pursuing her master's degree, she had a chance meeting while on Long Island for a doctor's visit: she bumped into her LIHSA mentor/teacher Hortey Loeb who told her there was a dance teacher opening back at her alma mater. So, living in NYC and already commuting two days per week to Philadelphia for grad school, Shirlene also commuted two days a week to Long Island to teach a class at LIHSA.
One class quickly turned into full-time teaching at LIHSA when Horty Loeb and another dance faculty Bunty Kelly retired. While teaching full time at BOCES, Shirlene also earned her Supervision and Administration Certificates from Hunter College.  At LIHSA, Shirlene taught ballet, anatomy, composition, audition class, modern, history and stayed for twenty years. It was here that Shirlene continued the tradition of really listening to her students, showing them options for their future, and empowering them to make the best decisions for their next steps and careers.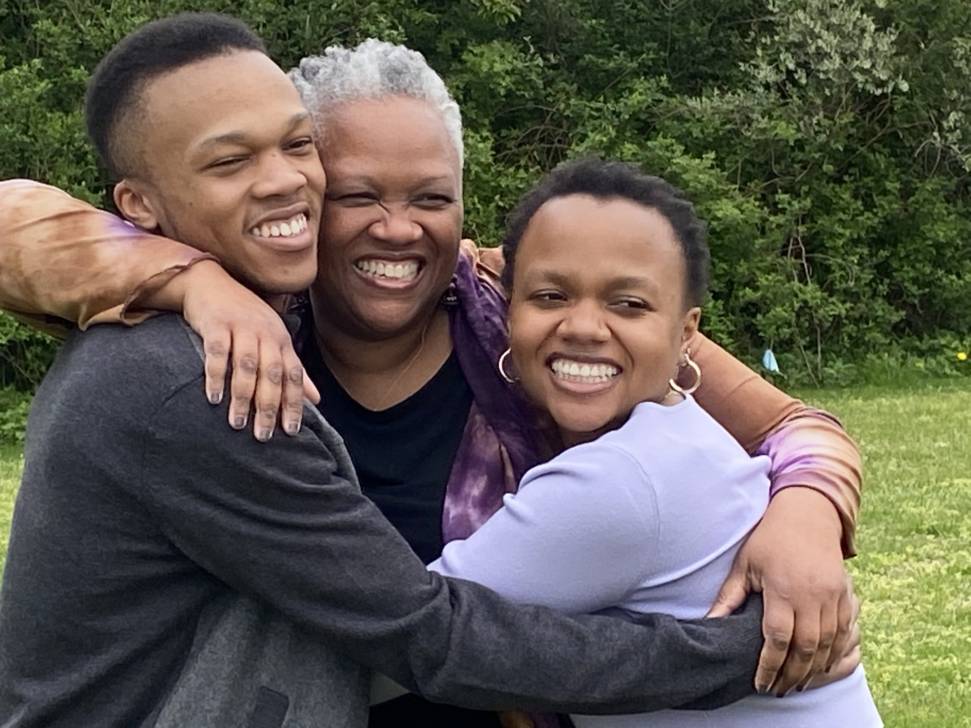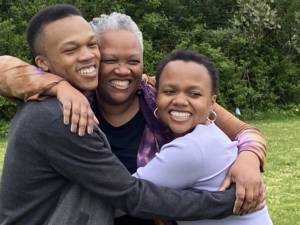 Though she loved teaching at her alma mater, her own two children were getting older, and she was raising them in New York City. She began to look for jobs in Manhattan. She took a job as a dance teacher at a school, knowing an assistant principal posting would be opening, a position Shirlene thought she would want so she could pursue education administration. But, she saw the impact that she was having on her students as a dance teacher – some who were taking dance for the first time – and she decided to stay in that role for the next 6 years. She then had an opportunity to move on to a Performing Arts High School that was located closer to her home in Harlem and spent three years there.
Then came an exciting new opportunity – working as the Director of Dance for New York City's Department of Education. In her role Shirlene supports approximately 450 pre-K to 12 dance educators and is thrilled to be in the "right place for me at the right time." She was on the 2017 Dance Standards writing team for the New York State Education Department.  For the past 10 years she has also served on the Dance Adjudication Team for Long Island Arts Alliance's Long Island Scholar Artist Awards.
As you have noted, Shirlene has multitasked throughout her career and even now, at 60 years old (noting as Shirlene puts it "60 is NOT old,") she is not only working full time, but pursuing her doctoral degree in Dance Education from Columbia. This year, Shirlene also agreed to serve on LIHSA's Advisory group.
Dance continues to be Shirlene's passion, and she tries to see all types of dance whenever she can.
Shirlene loved her time at LIHSA as a student then a teacher and commented that the school's approach was always about the craft, never about economic status, race, gender, or religion. She continues to be in touch with teachers and students that she's met through the years and points out that one of the LIHSA differences is that "Whether or not the alum are still performers, they are doing something in the arts.  They are making a living in the arts. That doesn't happen everywhere."
Thank you, Shirlene Blake, for the contributions you make to the arts community and empowering young dancers to learn, grow, and fly!