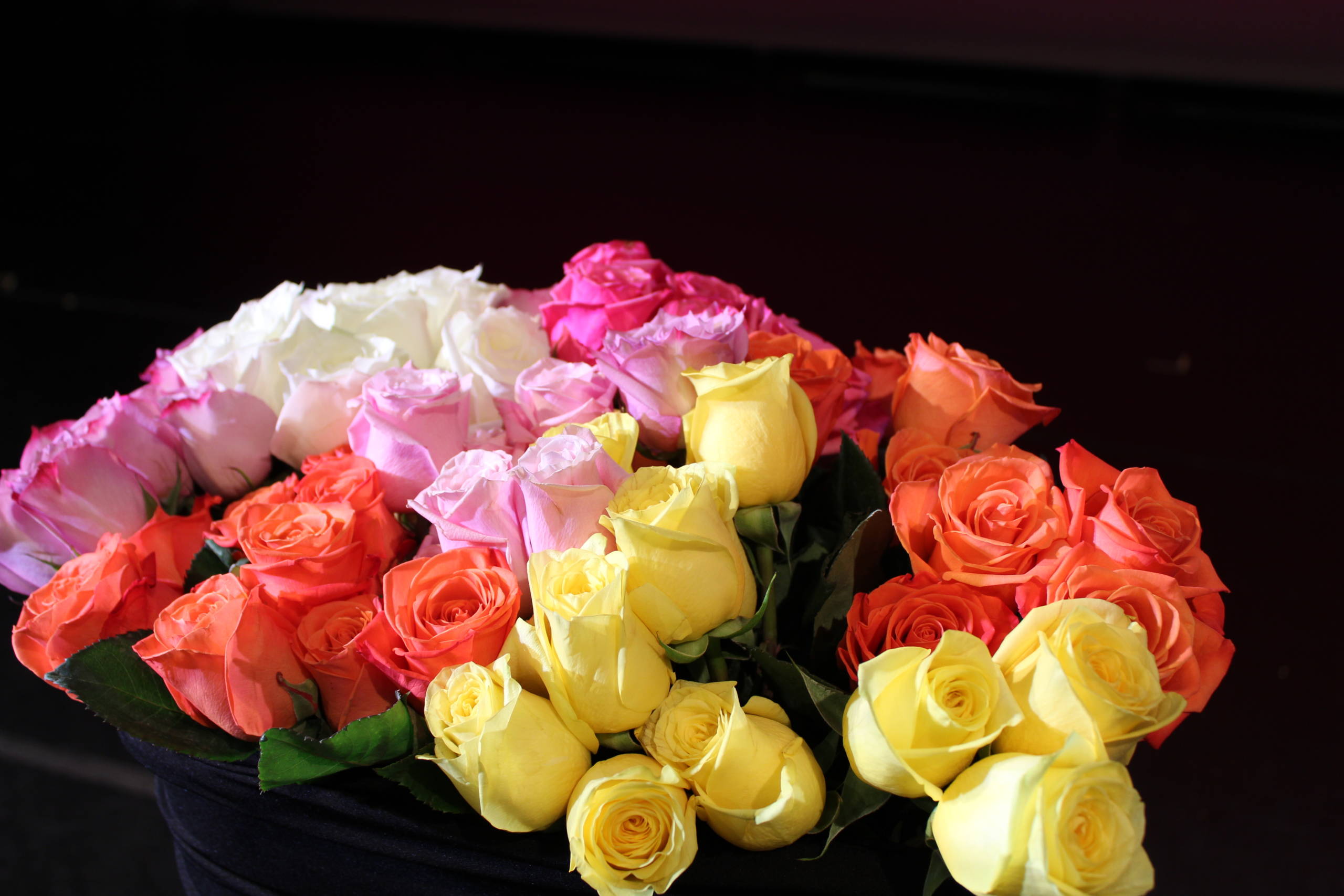 100 Days: Countdown to Certificate Ceremony
On Tuesday, March 7, parents and guardians joined graduating Seniors on campus for our 100 Days Ceremony.  With just under 100 days until our Seniors leave LIHSA, we took time during this ceremony to reflect on the challenges and triumphs that students have faced during their time in high school. LIHSA students took to the stage to thank those who supported them in their own words.
Ms. Larkin kicked off the ceremony by reading an inspirational story about the value of persistence and what it means to really be proud of someone. One at a time, students then took the microphone to share a heartfelt message to their loved ones in the audience.  There was lots of laughter, as well as a few tears of love and joy, as LIHSA's Senior class shared their gratitude with the people who have supported them and cheered them on during their time at LIHSA and helped prepare them for life after graduation.  When the ceremony concluded, students gave a flower to their family members, viewed the Senior Art Wall, and enjoyed coffee and bagels together.
Frank Guertin is a senior Audio Production student from Bethpage. He said, "It felt good to be able to go up there and to express my appreciation for the school and my friends and teachers.  I went up there and said a speech about how thankful I am for the support I have around me, the confidence the school gives me, and the positive energy I feel everyday walking in."
Senior Nia Amar from Half Hollow Hills said, "The 100 Day Ceremony was really nice to see what everyone was thankful for; like teachers, parents, friends, and everyone else.  I liked the fact that Ms. Larkin said a poem that related to Seniors who are graduating and could relate to things we are doing outside of school."
On Wednesday, the countdown continued as we had Seniors sit for their yearbook photos.
We can't wait to celebrate the LIHSA Class of 2023!  Keep checking back for updates and photos from our next events.
Scroll to see more photos from this moving event.