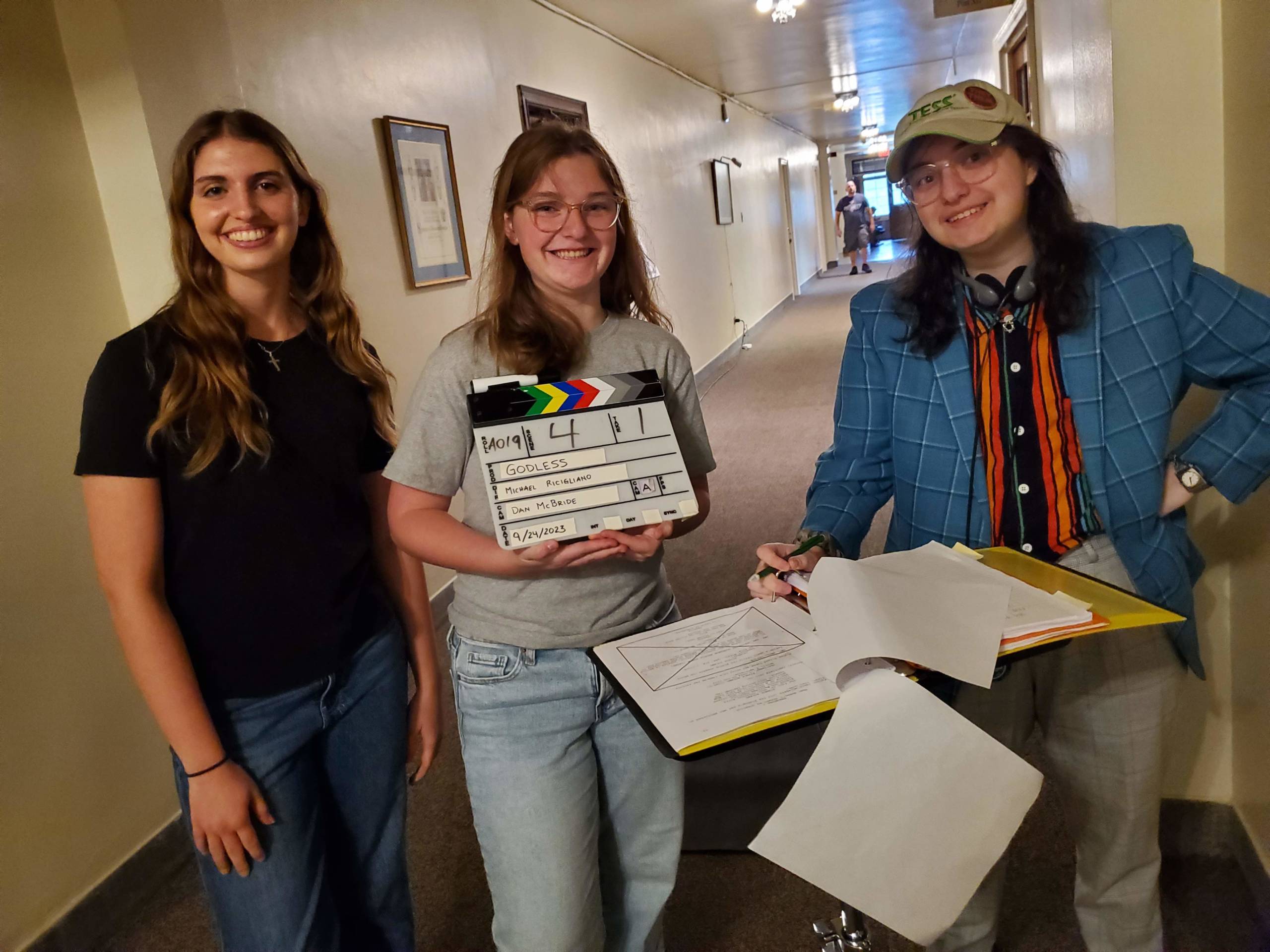 In the Classroom: Filmmakers Shadowing Opportunity
LIHSA students had the opportunity to enjoy a job shadowing experience on the set of a feature length film called Godless. Directed and written by Michael Ricigliano, the film is set for release in theaters in the spring of 2024. Over the course of a two-week shoot, students worked closely with the director, assistant director, producers, cameramen, script supervisor, and costume designer to learn about all aspects of working on a film set, from setting up camera angles, to slating, to stepping in front of the camera as background actors. The film's stars, Ana Ortiz (Ugly Betty) and Harry Lennix (The Blacklist, Zack Snyder's Justice League) even worked with LIHSA's future filmmakers in a few key scenes!
Scroll down to see photos of their experience.