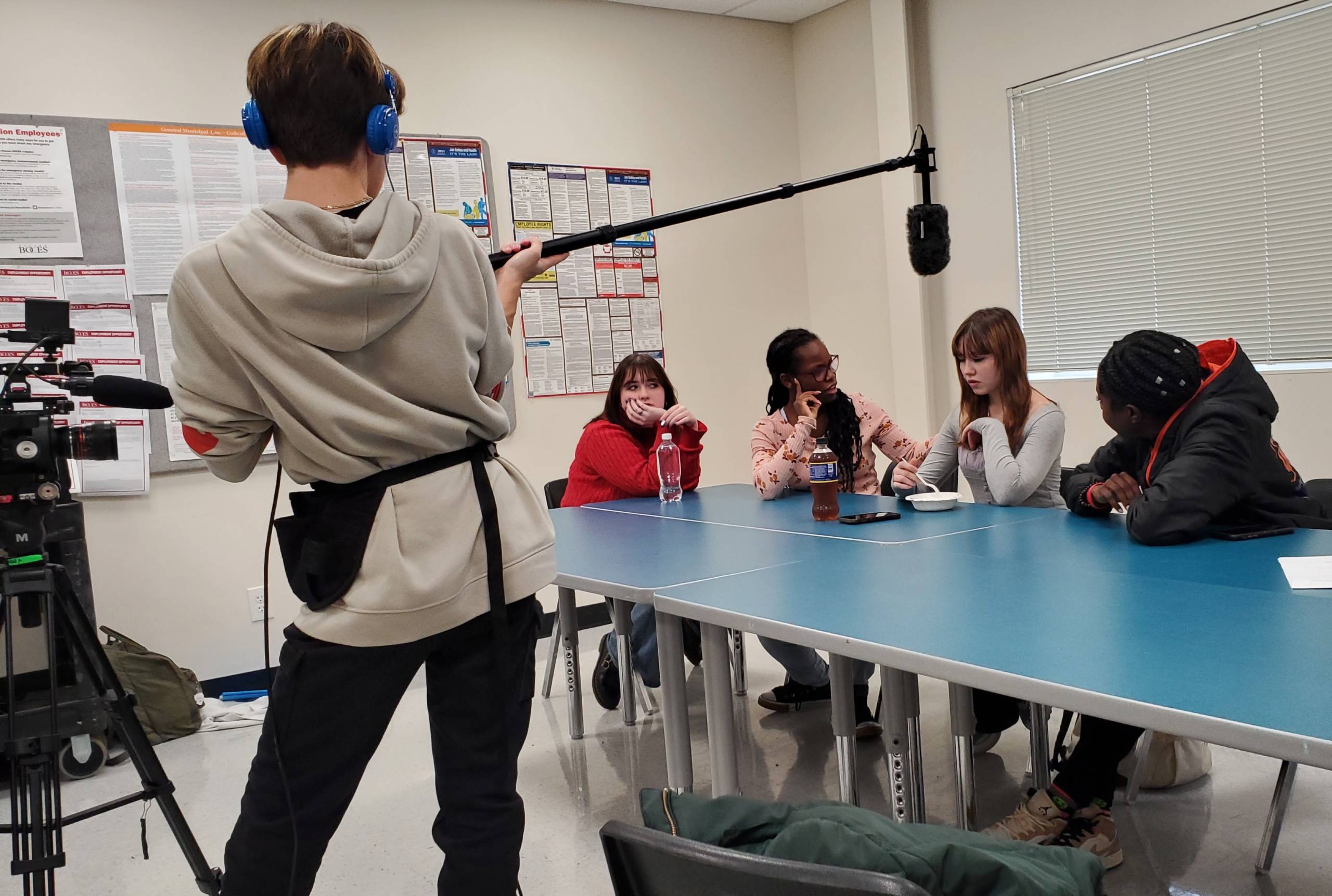 In the Classroom with Michael Arbouet
Michael Arbouet, an independent filmmaker, author and podcaster, has been enjoying a residency with students in the Introduction to Collaboration class, in which he has been coaching students about how to work in the many different aspects of the entertainment industry. Additionally, he is working with students in the Actors/Working with Filmmakers class, in which students are working on all aspects of the creation of two short horror films.
"Working with LIHSA students has been a wonderful and fun opportunity," says Arbouet of his ongoing experience at LIHSA. "It's great to see young arts students work through an idea, not knowing if it's right or wrong and then seeing them have that moment when they turn that idea into reality. They know it, and they look at [teacher] Erik [Chocianowski] and myself and just smile. It's the best feeling when you and the students are on the same page. The seniors are looking ahead to college and they are starting to realize that it is more than just going to school; they realize they are working towards their future careers."
Film student Lauren Brocchini is having an exceptional experience working with Arbouet. "He is teaching us a lot about film and working on film sets, things like continuity, breaking down a script, and things I never would have thought about," she says. "Working with a professional in the business has been a valuable experience. This is one of the reasons I enjoy coming to LIHSA, because they bring in professionals that know the industry and they show you what they know so you get a better insight of the industry. It also gives you extra hands-on experience and you can tell they really enjoy teaching you. It is exciting to see what they are going to teach you each day."
Scroll down to see photos.