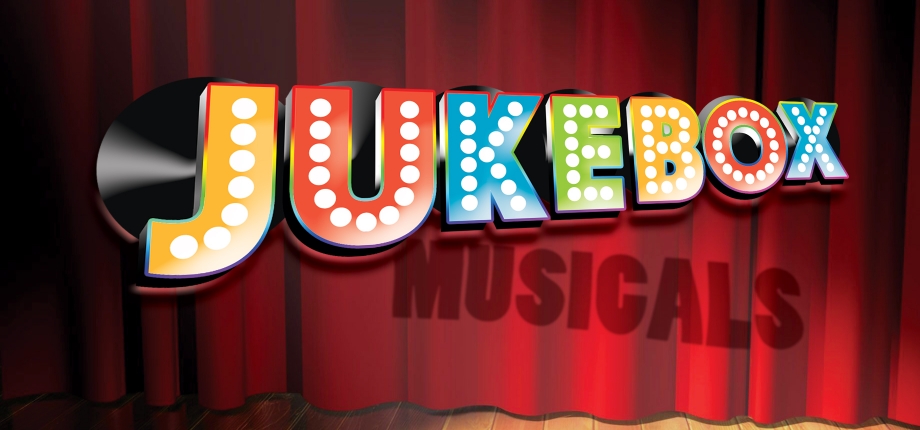 LIHSA Jukebox Musical Project
LIHSA Students share their original Jukebox Musicals
American Voices in Theatre is a new English Language Arts class at LIHSA.
Teacher Lindsay Rogan has written a curriculum that allows students to get English credit using plays, musicals, and theatrical experiences as texts in place of traditional American literature.  As a culminating project, students explored their own identities and how their voices can contribute to American Theatre by writing their own Jukebox Musicals. 
Jukebox Musicals are shows that incorporate previously written (and usually popular) songs within a genre, style, or specific artist. For this assignment, some students selected one artist to tell their story while others explored music within a genre, or simply music that reminded them of key experiences in their lives. 
Students wrote the dialogue and text for their stories and classmates stepped in to do a cold reading as we workshopped each musical from start to finish. 
I never expected to be as moved as I was by these Jukebox Musicals. Students were so honest, reflective, and professional with what they brought to the classroom. During each class I was truly transported into a creative and original world that my students created. I not only found some great new tunes to add to my own playlist, but I was honored to see so many moments that shape who my students are. 
---
Growing Apart
By Mallory
Theme: Friendship, heartbreak, growing apart
Synopsis: My Jukebox musical is about an old friend who I grew apart from throughout my life. It starts when we were young and had only just met them goes through the different stages of life with the characters.
My experience: I was excited to share my jukebox musical and highlight a certain aspect of my life that others can relate to.
Soundtrack:

---
Bruise
By Madison L.
Theme: Heartbreak, toxic relationships, jealousy and love.
Synopsis: This story follows two characters in their journey of loving and living. Conflicts within themselves and each other occur and they must find a way to make their dreams work.
My experience: It was kind of scary at first. I always get shy when sharing my works with other people. But toward the end I got more excited, and I loved it.
Soundtrack:

---
Untitled
By Bella T.
Theme: Loss, loneliness
Synopsis: "These characters were based on a dream I had back in the 6th grade. For some reason this dream was really memorable. I kept working on these characters and this story. It has changed so many times throughout the 6 years I've been working on it. Yet until recently, I never really took it too seriously. It was just something I had in my back pocket
This musical has many time skips, as the main character, Ambrosia, is immortal. She quite literally is the personification of the cosmos. Throughout the musical we meet Atlas. Atlas is at first her friend, then her lover. Atlas so happens to be mortal. So, his inevitable death hits Ambrosia hard. We also have Reverie. The moon.
We start off with Ambrosia's monologue where she laments her immortality and inability to ever have a meaningful lifelong relationship. Then we skip a few years to a conversation with Atlas. Here we see why Ambrosia is how she is. Then we skip again. By this point Atlas and Ambrosia have a solid relationship. They finally meet Reverie, after years of her putting it off.
Then finally we skip forward a few millennia. Atlas is long gone. Ambrosia is hard as stone. She attacks for the sole purpose to feel anything. She attacks the one place she agreed never to take. Reverie and her moon.
My Experience: It was entertaining. It was cool to finally share a snippet of these character's story.
Soundtrack:

---
Consider Me Gone
By Patrick O.
Theme: Single Parents, Child Sexual Abuse, Death of a parent, Trying to stay positive in dark times, The fear of what the future will bring.
Synopsis: Using the songs of Reba McEntire, Consider Me Gone tells the story of Anne and Bobby. A single mother and only child fleeing from an abusive marriage and household in the Northern New Jersey Suburbs.
Anne is in her early 40's and scared that something will happen to her son at the hands of her husband, after remarrying due to the loss of her husband and Bobby's Dad. Bobby is a 5-year-old sweet, naive kid who is trying to stay strong for himself and his mom, which is manipulated by his mother's husband in attempt to bring Bobby and Anne down.
In this story you witness, a mother trying to hold everything together and a son who is attempting to be a grown up in order to help his mom. And you he the trials and tribulations each of them has to go through.
My Experience: It was empowering. I've always wanted to write a jukebox musical and this assignment finally gave me the drive to do so. This is also a story that I've wanted to tell for a while because I think that it's a story that hasn't really been conveyed on stage ever and I think it's a story that should be told because this is something that someone somewhere goes through everyday whether it's 5-year-old me or someone else.
Soundtrack:

---
Misplaced Attention
By Sabrina W.
Theme: The major themes of my Jukebox Musical are embracing change and growing up. As you get older, your life obviously changes. You lose friends, gain new ones. Hobbies that were once your favorite become boring. The point of my Jukebox Musical is that those changes are okay and that it's alright to leave the things that hurt you behind.
Synopsis: "Misplaced Attention" follows Anna, a barista and former artist, and her relationships with two men, Daniel and Theo. Anna and Daniel have been dating since middle school, so around 10 years. What was once a relationship full of love and support is no longer the case. We see how Anna struggles to cope with this new person that Daniel has become. They are in love with each other, but it's become toxic. Anna is left yearning for the past but knows nothing will change. Miraculously, Theo appears. Anna's knight in shining armor. Theo becomes a breath of fresh air to Anna, opening her up to a love she hasn't experienced in years. We watch as Anna finally lets go of her past, including Daniel.
My Experience: It was very very nerve-racking. I love to write in my spare time, specifically poems, but I don't like sharing what I write. This musical was written as a metaphor for my transition from competitive dancing to theater. Though it might sound small to some, this was an extremely hard point in my life. Having to share this was hard for me to do but I'm proud of the work I was able to create.
Soundtrack:

Also featuring two unreleased songs:
"Oh, Anna" – Harry Styles
"Landslide" – Harry Styles with Stevie Nicks
---
How you felt hearing your classmate's Jukebox Musicals
I enjoyed learning about my classmate's life through their art. The jukebox musicals are not only entertaining but interesting and informative to see.
It was fun, I loved listening to everybody's music and stories and knowing that this story had to come from somewhere.
I thoroughly enjoyed seeing everyone portray their identities to the class through music they all love and appreciate and that I have discovered and fell in love with.
It was really interesting being able to hear about my classmate's life through music. I've known my classmate for about a year and a half now and she's one of my good friends. To hear what she experienced though the music she chose was really eye-opening. I've heard her tell me these stories, but her choice of song helped me to understand what she was truly feeling as she experienced that. This was one of those moments where music spoke to me louder than words.
Sign up for our Newsletter!