Master Class with David Krasner
Master Class with David Krasner
Students in the Mastering the Monologue Class had a great master class with David Krasner. He has taught acting, directing, and theatre history for 40 years. He is currently Chair of Theatre at Five Towns College. He was formerly Dean of the School of the Arts at Dean College for five years; Head of the BFA Acting Program at Emerson College for five years; Director of Undergraduate Theatre at Yale University for six of his ten years there; Head of the MFA Directing Program at Southern Illinois University at Carbondale for two years; and taught acting, voice, speech, and movement at the American Academy of Dramatic Arts in New York for nine years.
As an actor in New York for twelve years he appeared on stage, film, and TV commercials. He received his Ph. D. from Tufts University, MFA from Virginia Commonwealth University, and BFA in acting from Carnegie Mellon University.
The students got feedback on their monologues and participated in acting warmup exercises. Dr. Krasner also shared lots of tips for college and professional auditions.
Some photos from the Master Class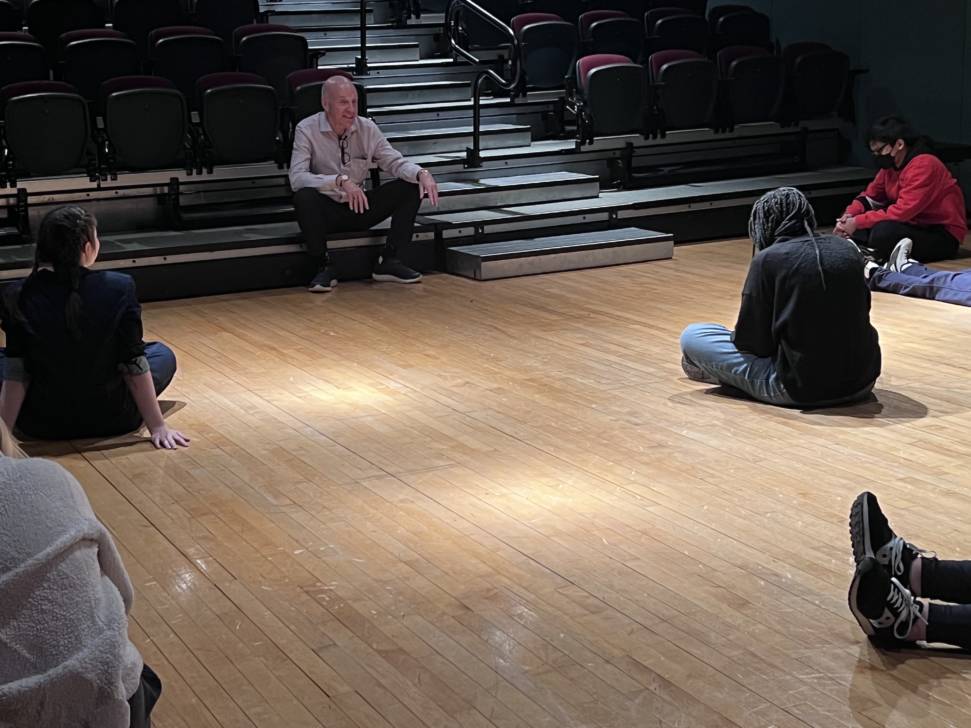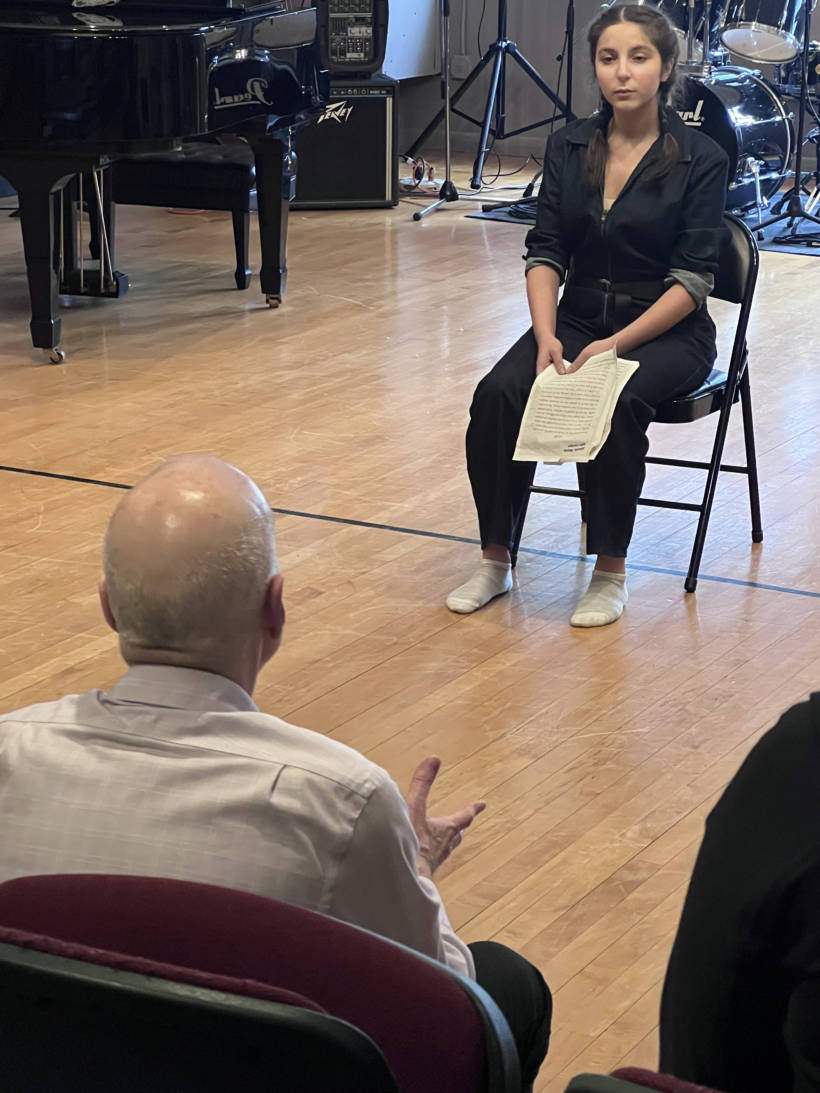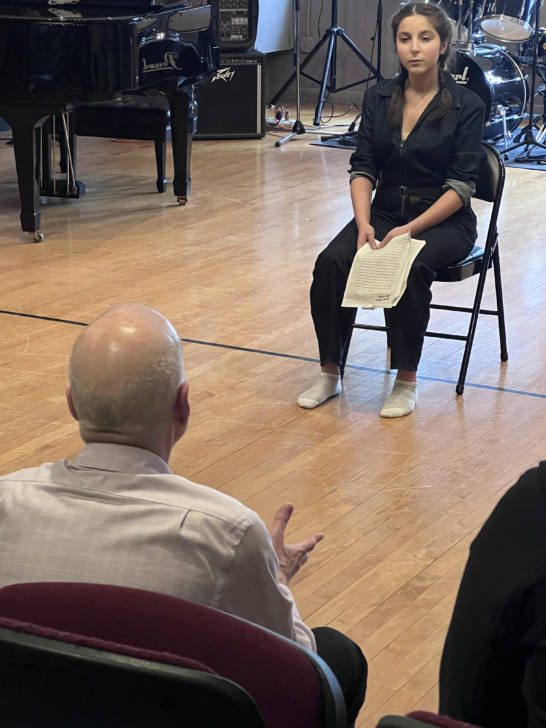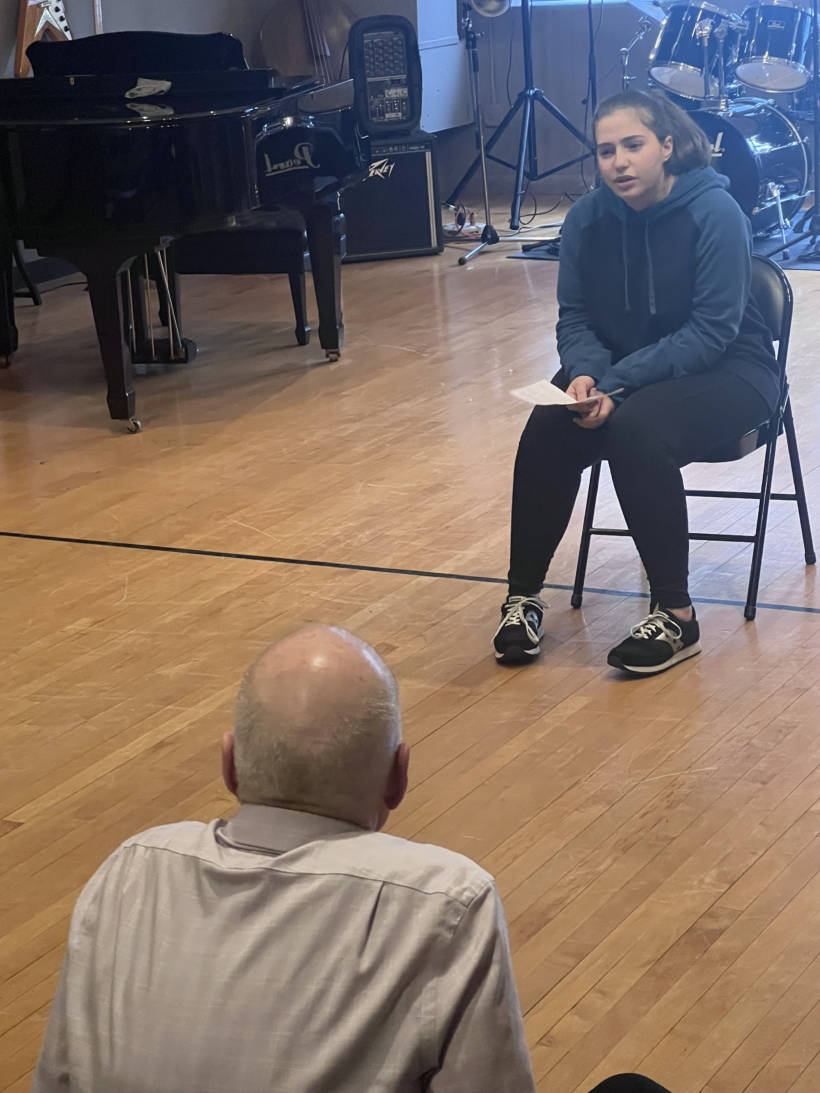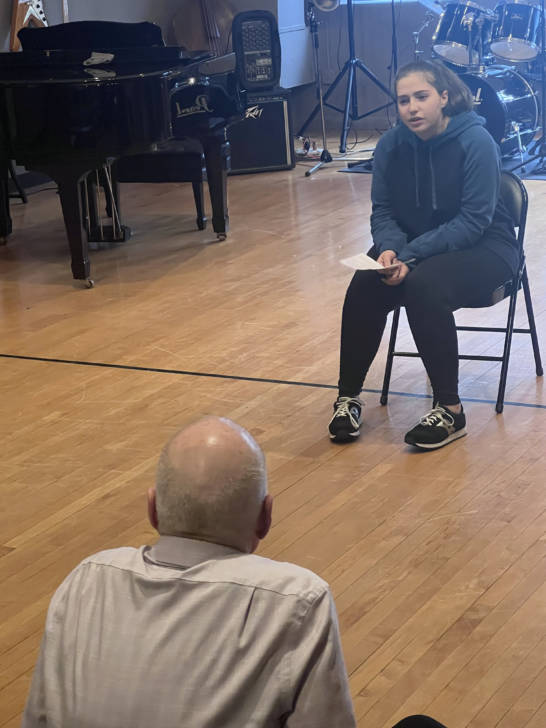 Sign up for our Newsletter!