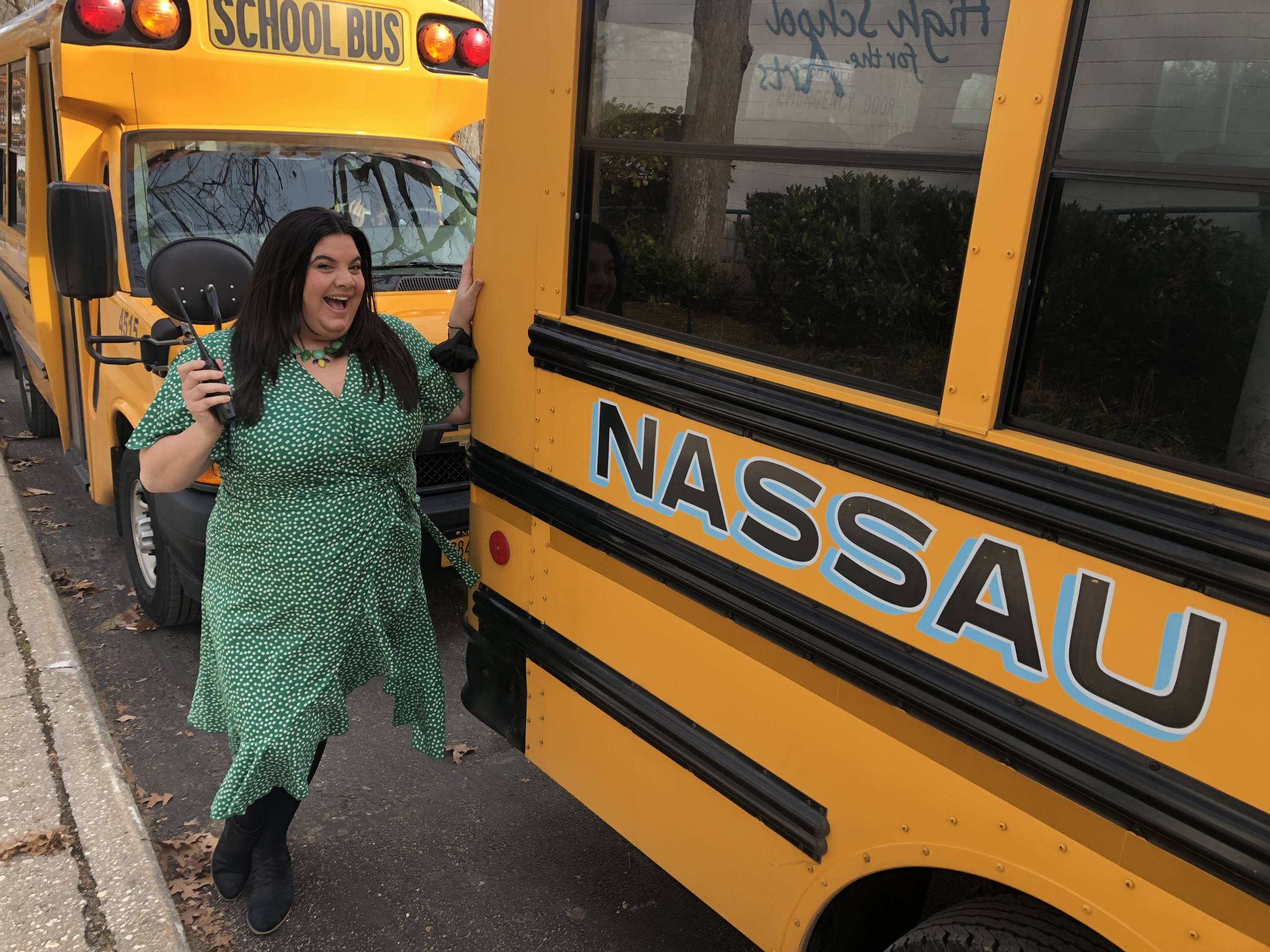 Dismissal Diaries with Ms. Giglio Pac: Samantha Edelman
If you think bus dismissals aren't fun, you clearly haven't experienced this daily process with Ms. Giglio Pac, LIHSA's Assistant Principal.
This new blog will feature news, ideas, or thoughts from a LIHSA Student as they share a few moments of quality time with Ms. Giglio Pac during the hectic time of bus dismissal.
Read on and enjoy this slice of LIHSA Life!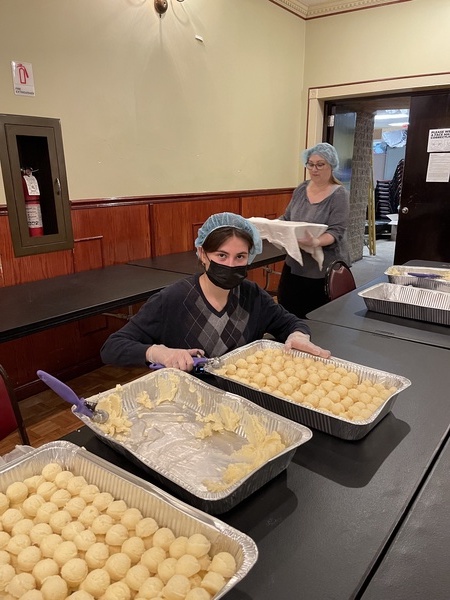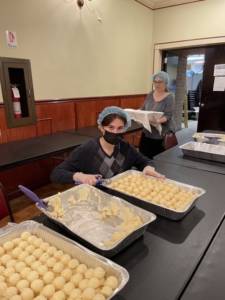 April 1, 2022
This week, Samantha Edelman, a senior from Roslyn spent time time with Ms. Giglio Pac to discuss some of her recent exciting projects!
Samantha studies Media Arts at LIHSA and enjoys making films that advocate for social justice and helping those in need. She has made giving back to the community her priority and is passionate about her most recent project that focuses on helping the people in Ukraine who are fighting for their survival. She is president of the National Art Honors Society and the members are all pitching in to make this clothing drive a success. Shout out to Julia Siobhan for making the flyers to help get the message out.
Watching so many innocent children and adults being killed and tortured was heart breaking and Sam felt compelled to take action. She has been volunteering at St. Vladimir's Parish Center to make and sell VARENYKY a potato and cheese stuffed Ukrainian dumpling to help raise money for the displaced people in Ukraine. In addition, Samantha started a clothing drive to collect urgently needed clothing for suffering children and adults in Ukraine. After researching how to get the donations to the people who need it most, she was so happy to find Restore Hyper Wellness in Woodbury which will ship all donations directly to Ukraine. All donations will be collected at check-in upon arrival Monday-Friday at the school. Samantha will be transporting all donations to Woodbury and feel free to contact her if you need help picking up donations.
Samantha is excited about being honored next month at the Tilles Center for receiving the Scholar-Artist Award. Samantha intends to study filmmaking in college and hopes to be able to produce and direct meaningful films that reflect life's struggles and how to make the world a better place.
…
Sign up for our Newsletter!