Meet LIHSA's Newest Staff Member Iris Wiener
LIHSA is thrilled to welcome Iris Wiener as our Administrative Support Professional!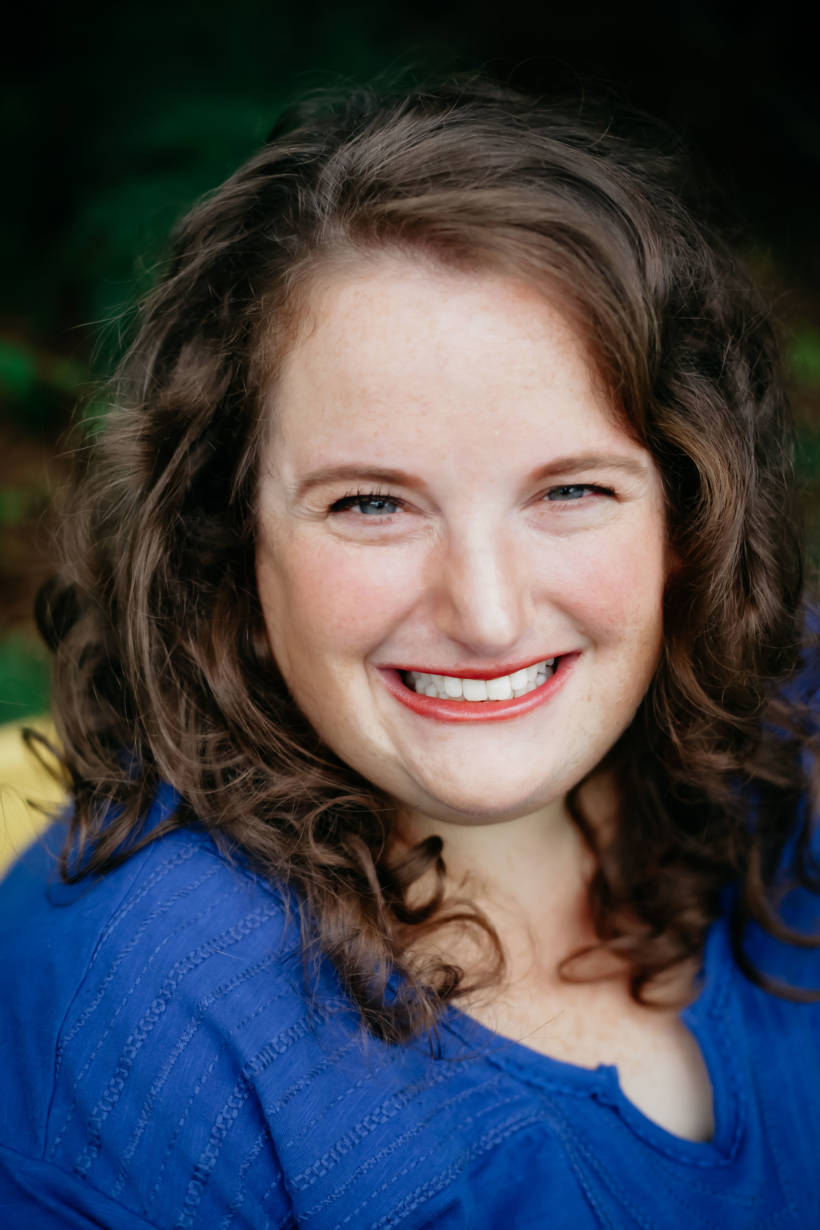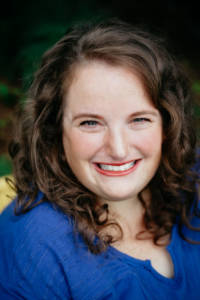 Iris has been working with Nassau BOCES for a year-and-a-half, but recently joined the LIHSA team full-time.
When she's not supporting the LIHSA team, Iris is an entertainment writer, editor, reporter and theater critic. Her portfolio contains a diverse collection of work centered on all genres of entertainment, including theater, music, books, film and television. Her work as an interviewer and reviewer has been featured in more than twenty publications, including Newsday, Playbill, TheaterMania, OK!, Weston Magazines, and Long Island Woman. Read some of her past articles on her website.
Additionally, Iris has contributed red carpet interviews to WOR710 News Talk Radio and has been interviewed for Bio Channel's Biography. She has two years of experience in the field of casting, as she acted as Lead Researcher for CastingAbout, a division of Breakdown Services. She is a proud voting member of the Drama Desk and The Outer Critics Circle.
Writing has always been Iris' passion, and for fifteen years she was fortunate enough to be able to bring her love for the art into the secondary classroom. As a high school English teacher on Long Island she was able to share her drive for the art with her students. Her artistic and creative abilities were put to good use as the director of school musicals and the editor of school yearbooks. She has hosted and moderated artistic guest speaker events and helped her students partner with Kidsday and Long Island Herald Newspapers to contribute feature entertainment stories.
She is also a multiple award-winning costume designer for her dog, Sofia!
We sat down with Iris to talk about her education, theater and more…plus asked for her essential Broadway playlist, so prepare to be entertained!
Hometown
Syosset! I went to high school at SHS.
Fun tidbit: I graduated with Natalie Portman.
Education
I went to SUNY New Paltz where I earned a BA in Sociology and Creative Writing. Next, I attended Stony Brook University where I earned an MA in Teaching English, grades 7-12. Soon after I earned a second Masters degree in Literacy Education, grades 5-12, at Queens College. During the pandemic I also became a certified Work Based Learning Coordinator through SUNY Buffalo.
Joining BOCES
I began working with Nassau BOCES after fifteen years of teaching high school English. For my first year with BOCES I had a phenomenal experience working with the BOCES Twilight Program under the rewarding leadership of Principal Kellie Cook-McLaurin; I also enjoyed helping with the Summer School program with Program Coordinator Christine Fleming. In addition to my role with RSIP, I am the Publicist and Editor for the Pre-K Initiative Newsletter.
Your theater addiction
I have always found theater to be transcendent; it is thrilling to be taken out of your own world and transported to a live place in which you get to experience intense emotions with other human beings in the same room. Theater makes you think and feel in a stronger fashion than any other entertainment medium. The act of creating a piece of theater is nothing short of incredible; the teamwork and creativity involved are a testament to the brilliance and intuitiveness of artists.
How you turned your love of theater into a job on the Red Carpet
While I was working on my first Masters degree I took a job working as an office assistant at an entertainment magazine. I learned that if I wrote about concerts and Broadway shows, I would be given free tickets for them!
I started writing for several publications and began to request interviews with actors, musicians, authors and directors. I now write features about productions as well as reviews of shows for magazines such as Playbill, TheaterMania, Long Island Woman, Newsday and Weston Magazines. I am a voting member of the Outer Critics Circle and Drama Desk and cover awards events from the media room every year.  I also provide live social media coverage of the Tony Awards. Some of my other favorite events to cover are the Only Make Believe Gala and the MCC Miscast concert. I now realize that my love for writing is an extension of my passion for reading, and that all good theater comes from intuitive, thoughtful writers. For me, the connection feels personal and special.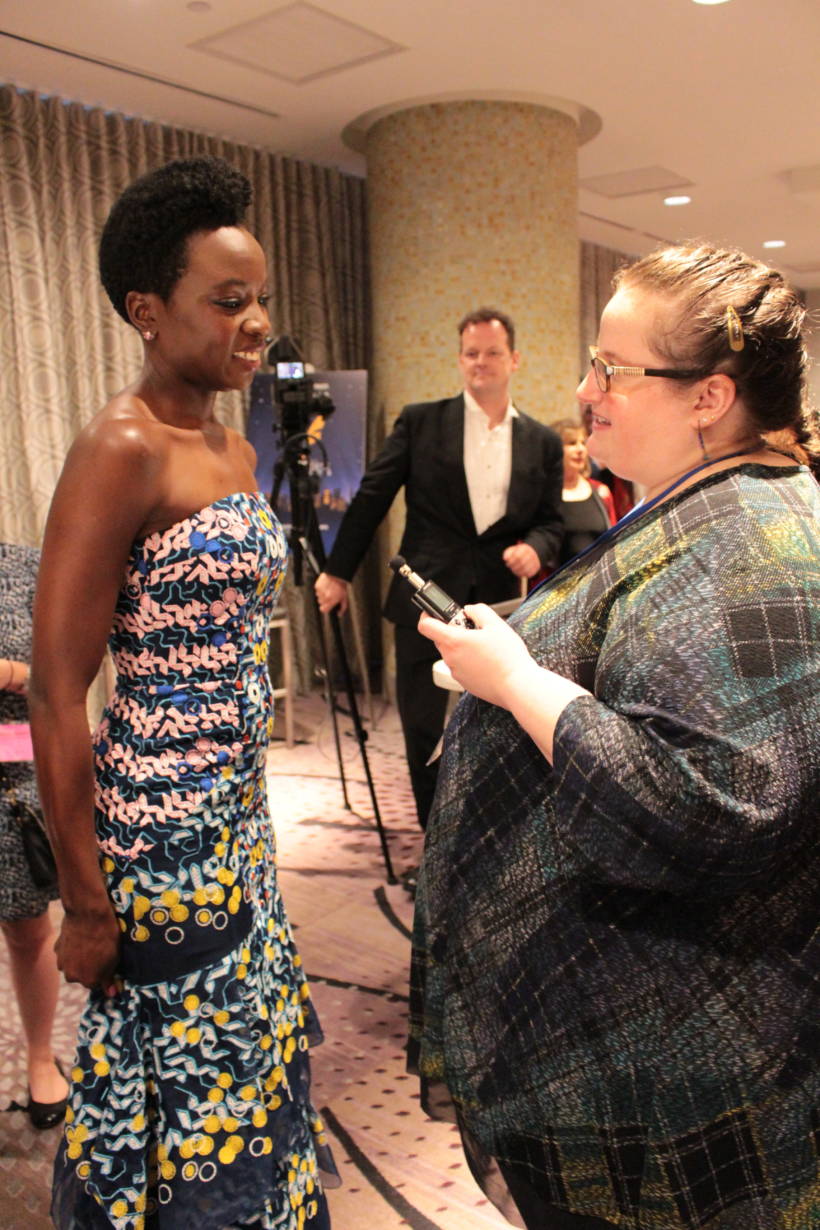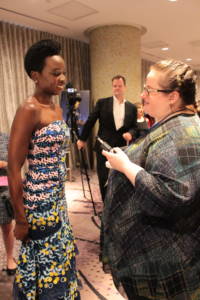 Memorable Red Carpet experience
The Tony Awards are the most exciting events to cover because all of the artists I have met and worked with throughout the year are in their finest dresses with big smiles on their faces. I loved interviewing Ian McKellen and Josh Groban at Only Make Believe galas. Tina Fey and Cyndi Lauper were especially down-to-earth. I have had the opportunity to interview Justin Paul and Benj Pasek on the red carpet a number of times, and they are always very present and sweet.
Your furry friend
My pup Sofia is 12 years-old. Though she is very against it, she dresses up for Halloween every year as a dog pun. She has won the Friends of Valley Stream Dog Park costume contest eight times, and appeared in Long Island newspapers three times. She was "In the Doghouse," a corn dog, chili dog, watch dog and doggy door, to name a few. She will always be the most special celebrity to me! (Plus, she'll always be the easiest to interview!)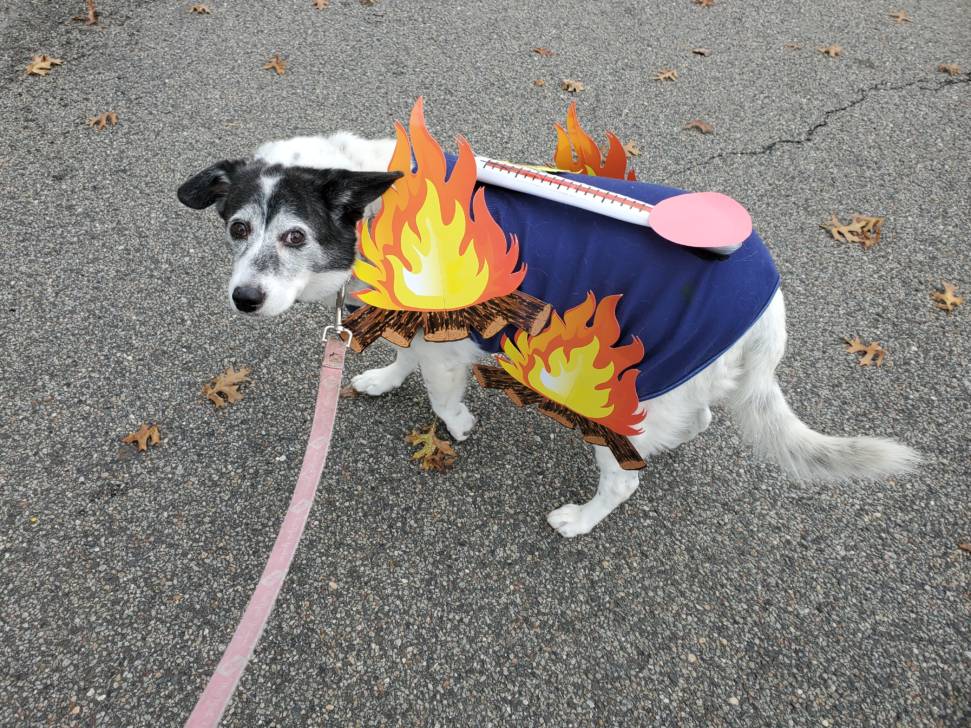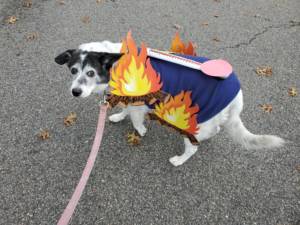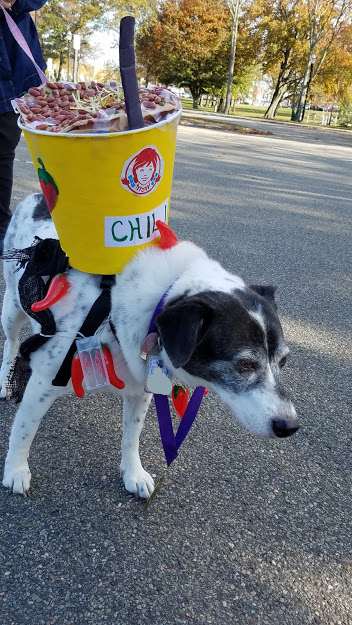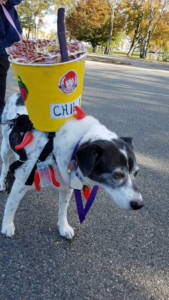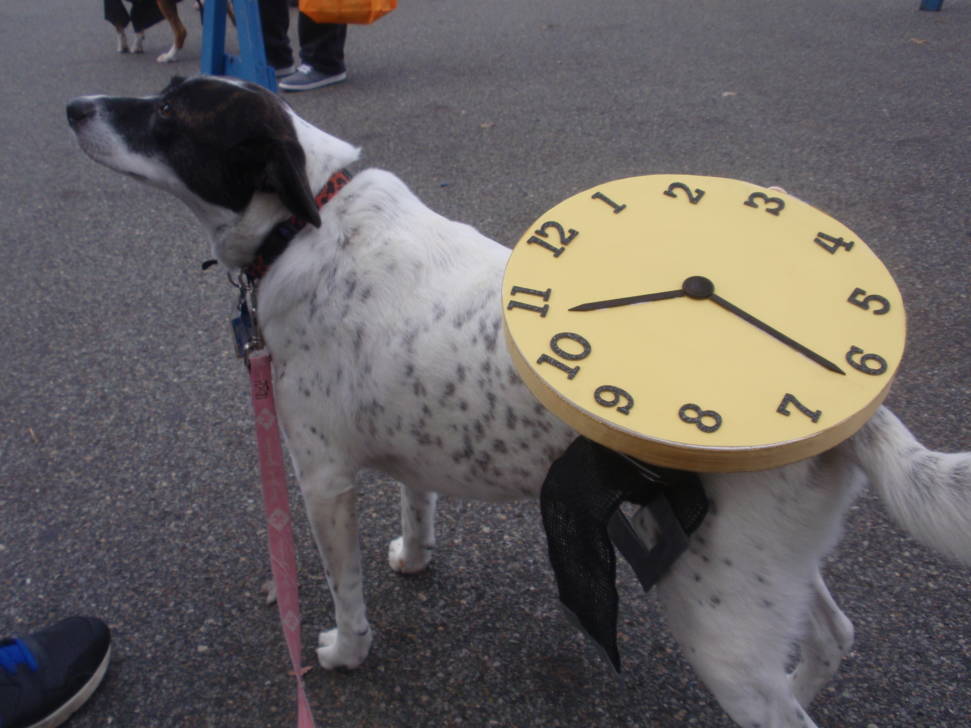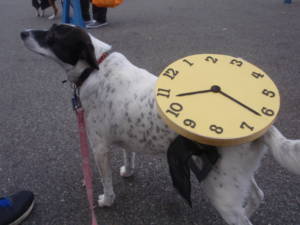 How does it feel to join the LIHSA family?
I am excited to join LIHSA because of the fact that I am surrounded by so much creativity and talent. The staff at LIHSA is extraordinary, and the students are exceptionally talented. It is so much fun to watch them hone their crafts.
---
Iris' Brushes with Greatness!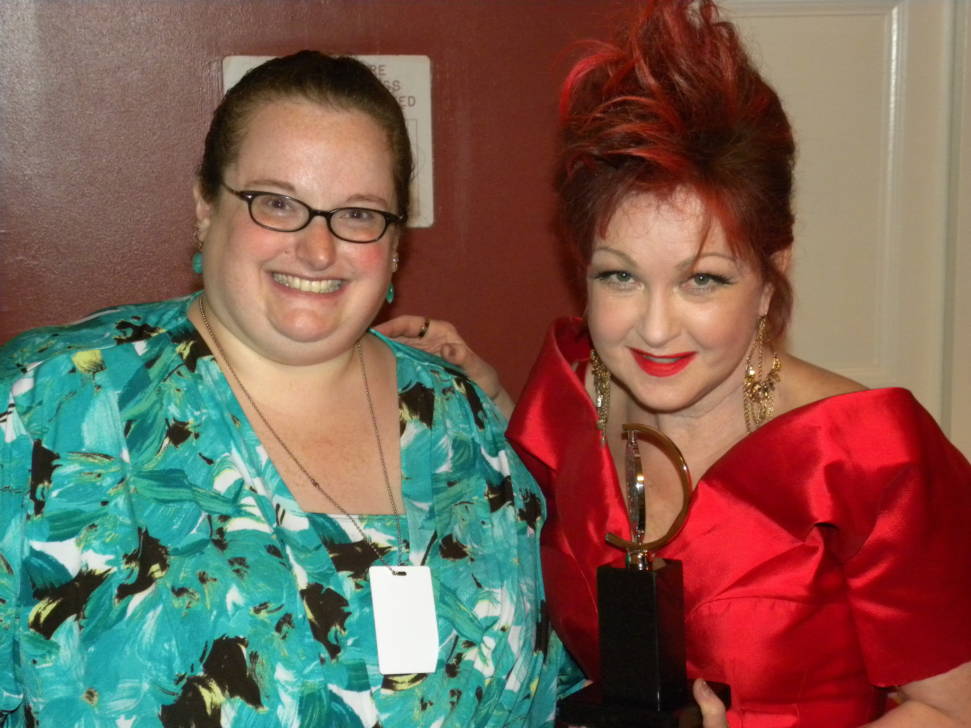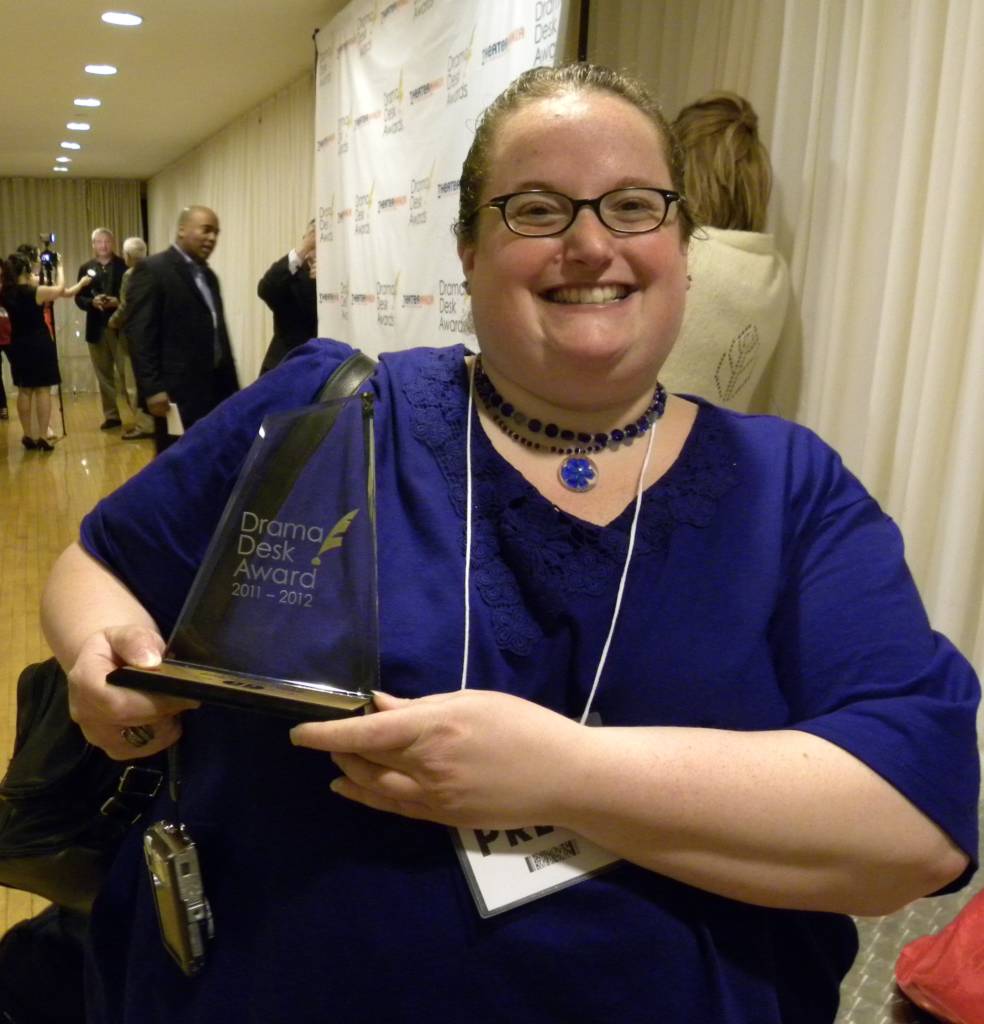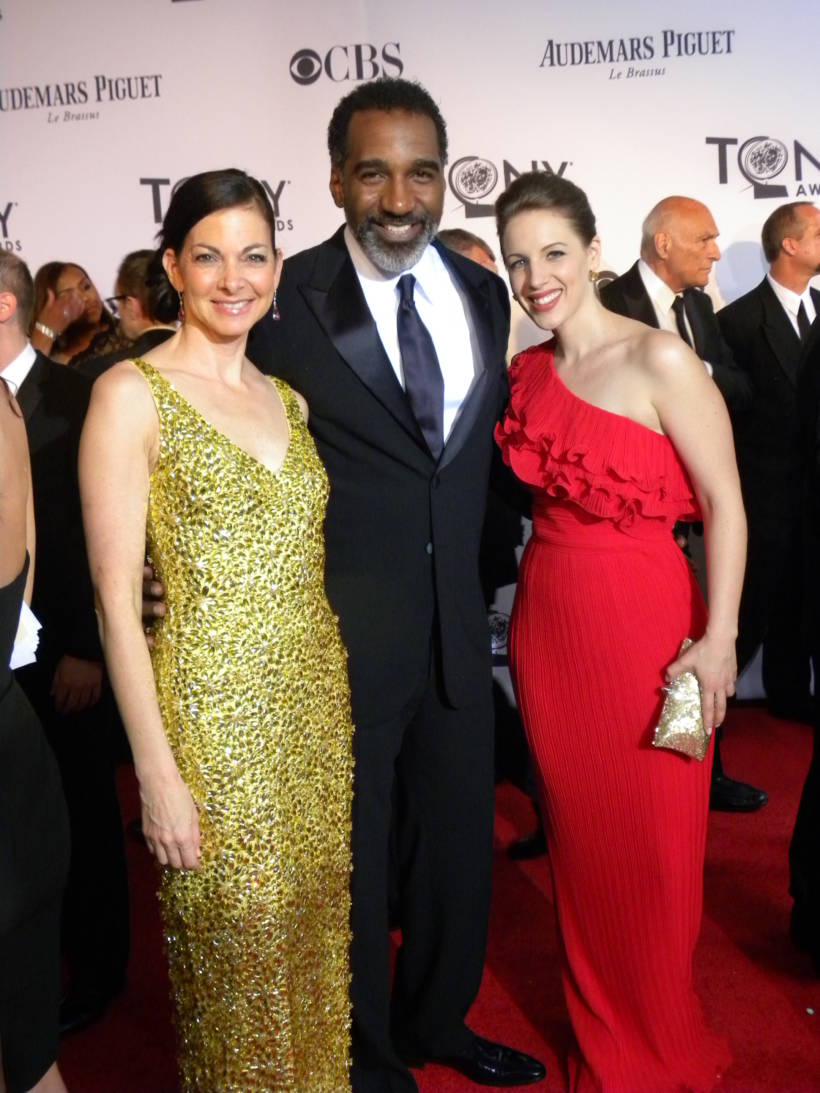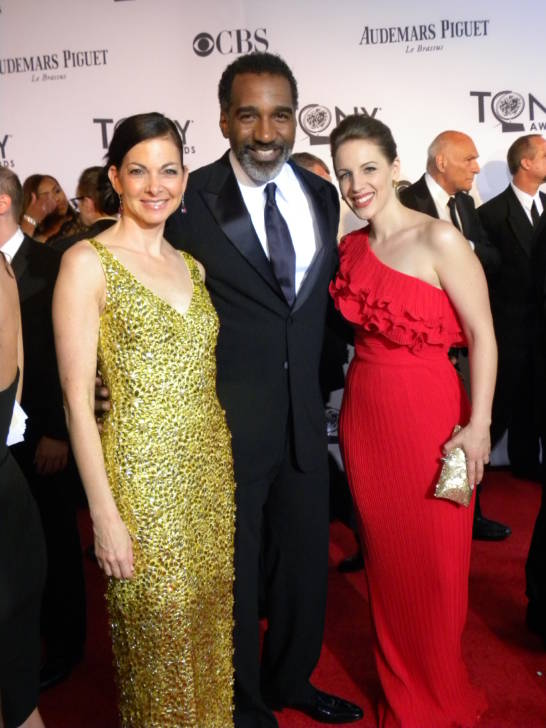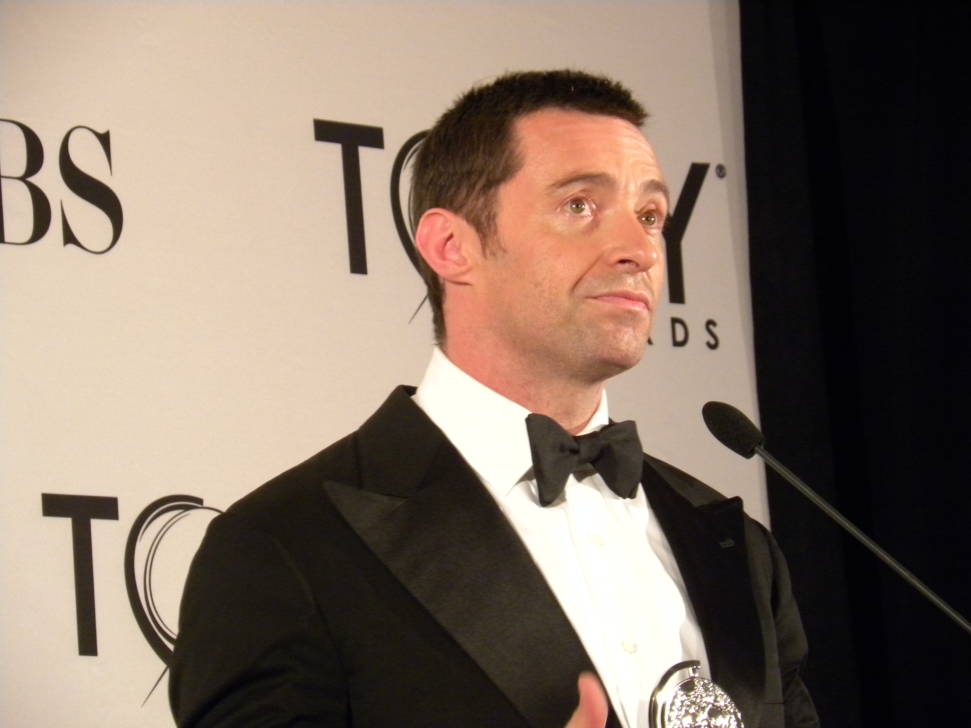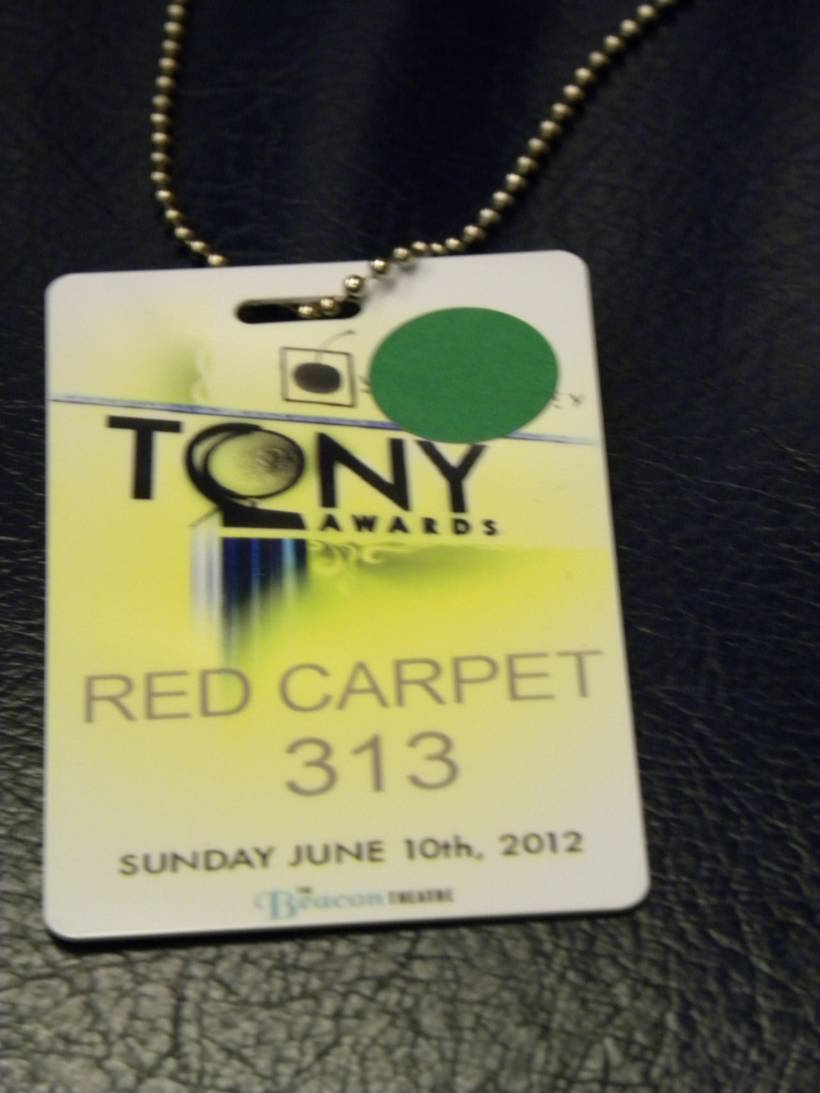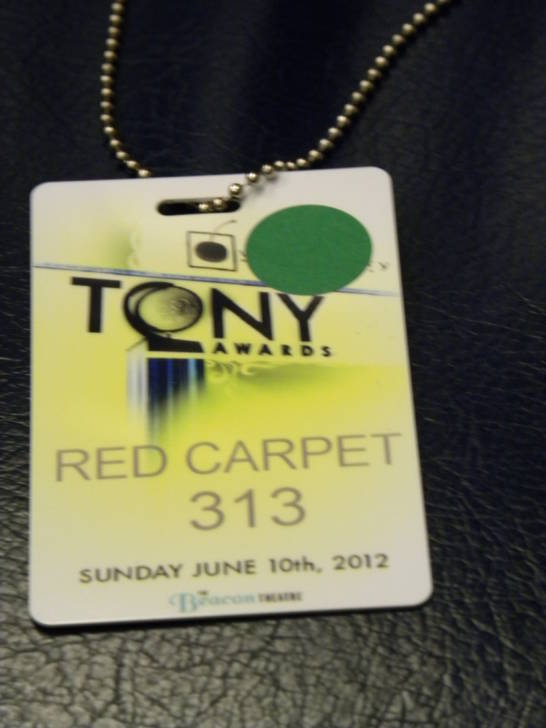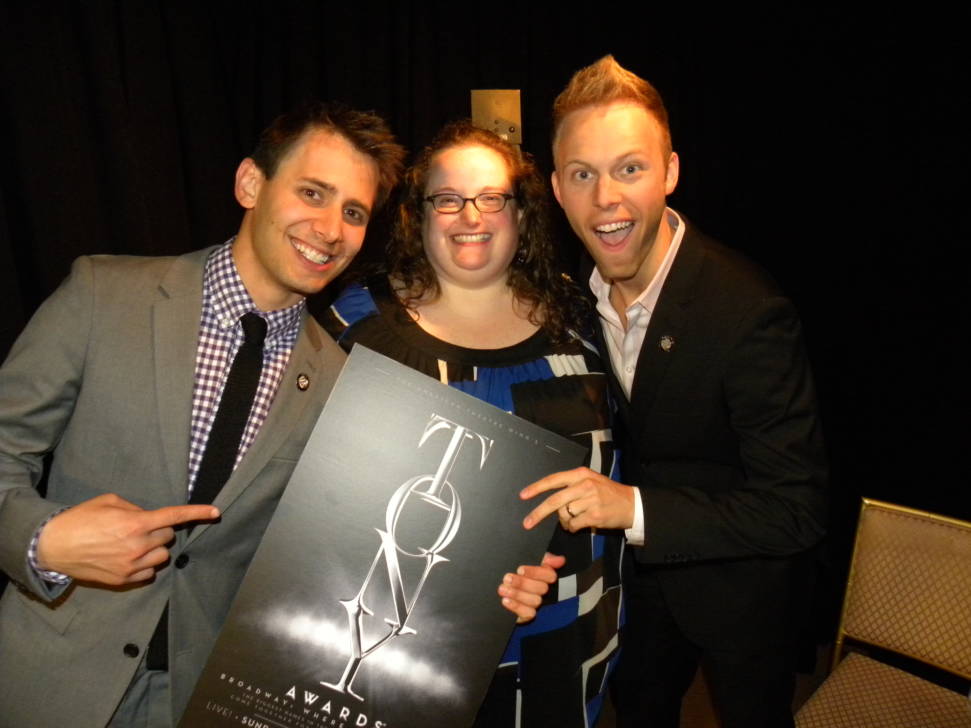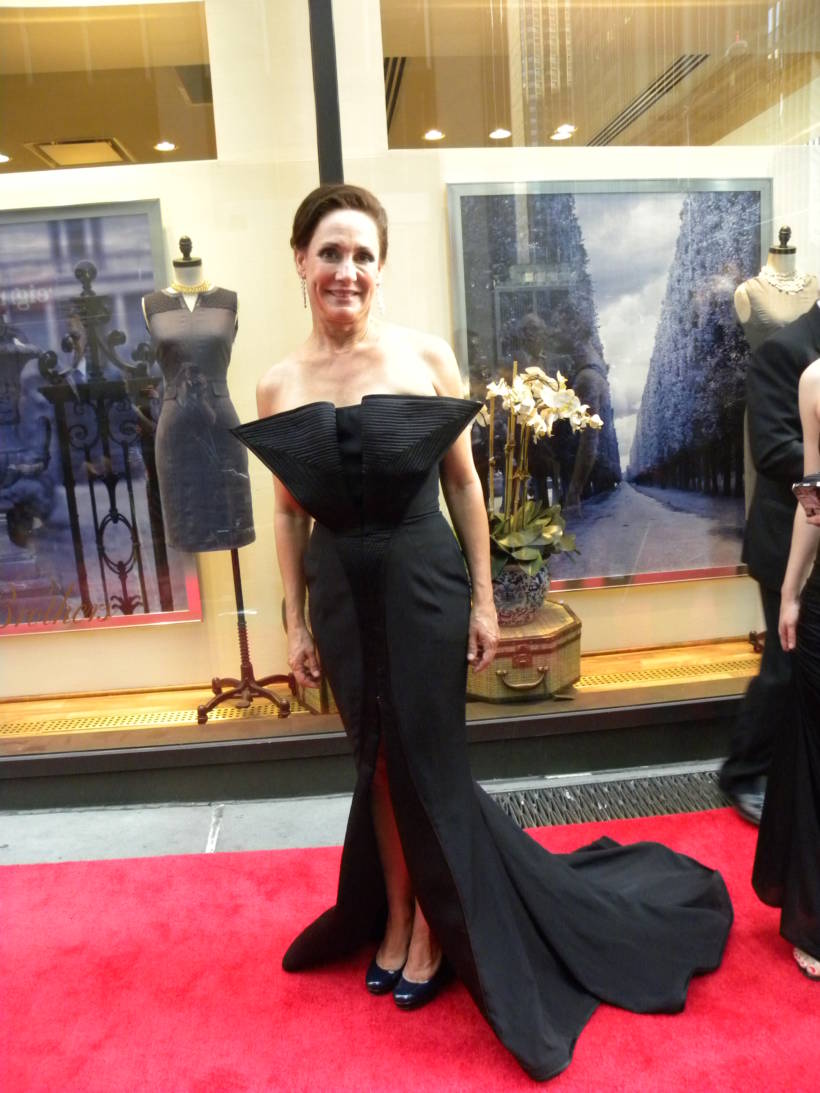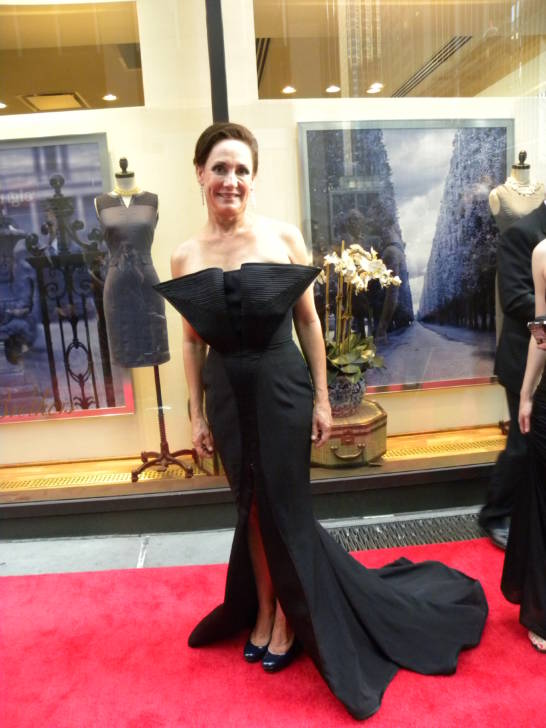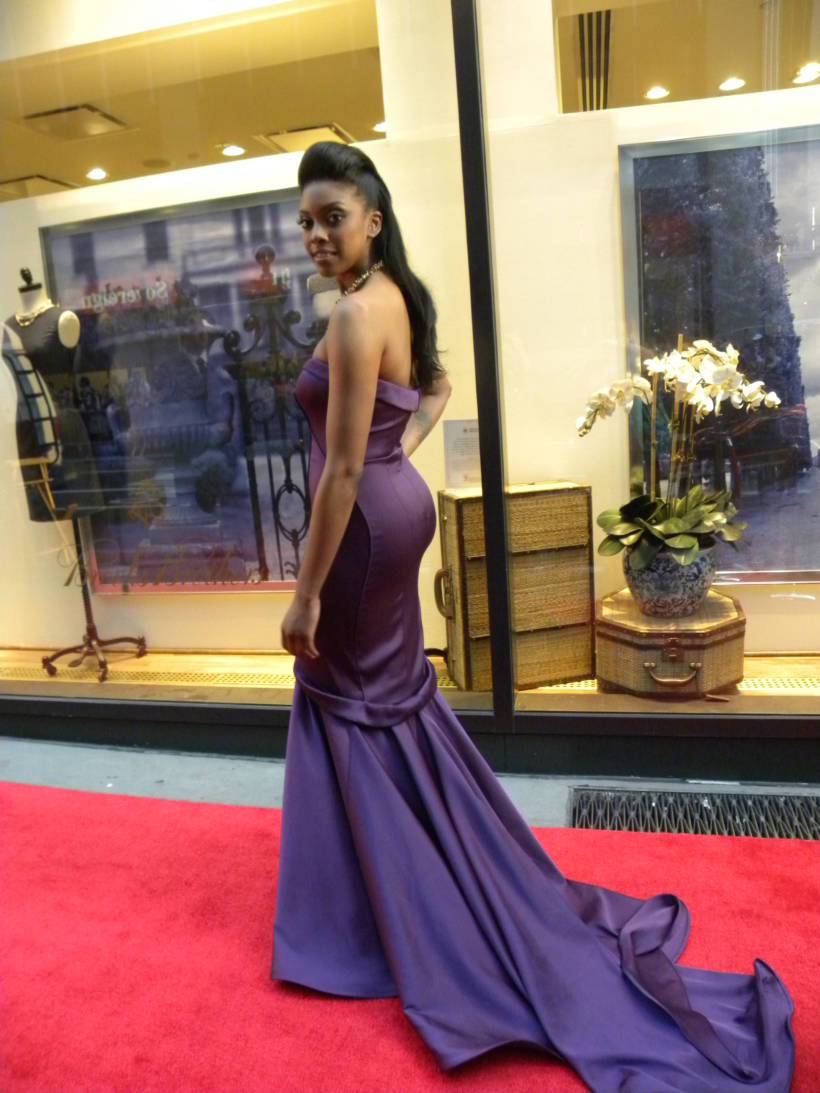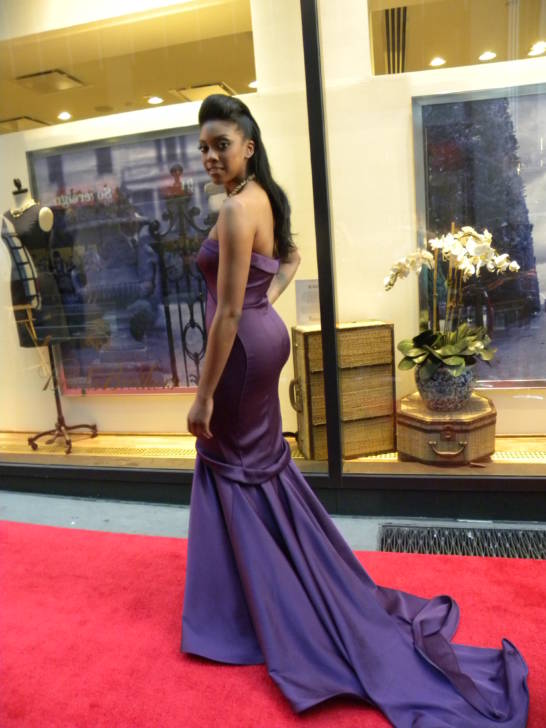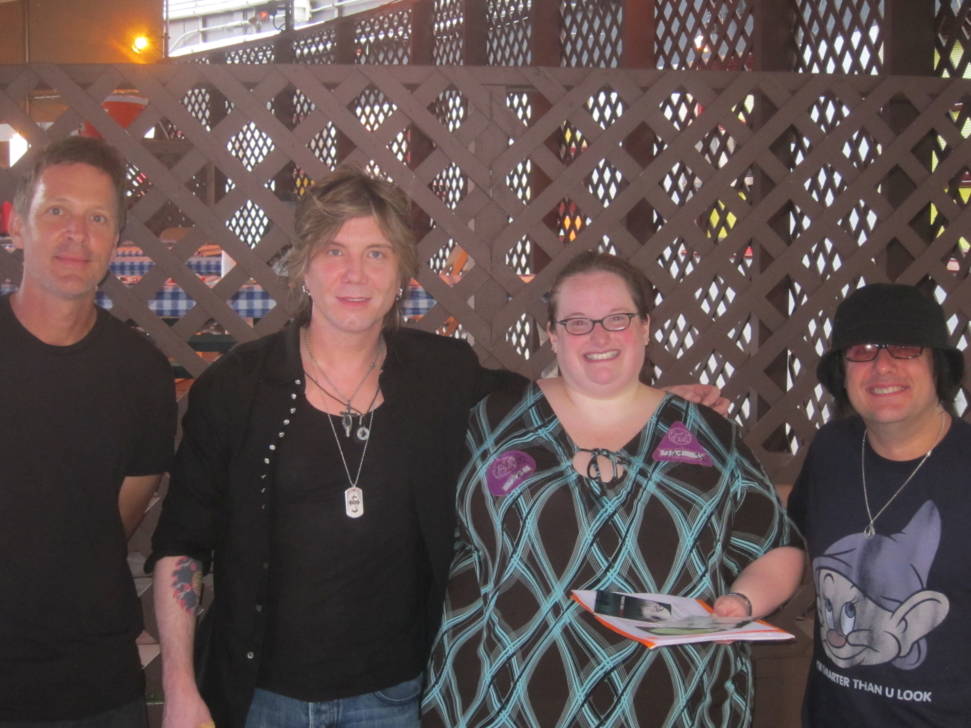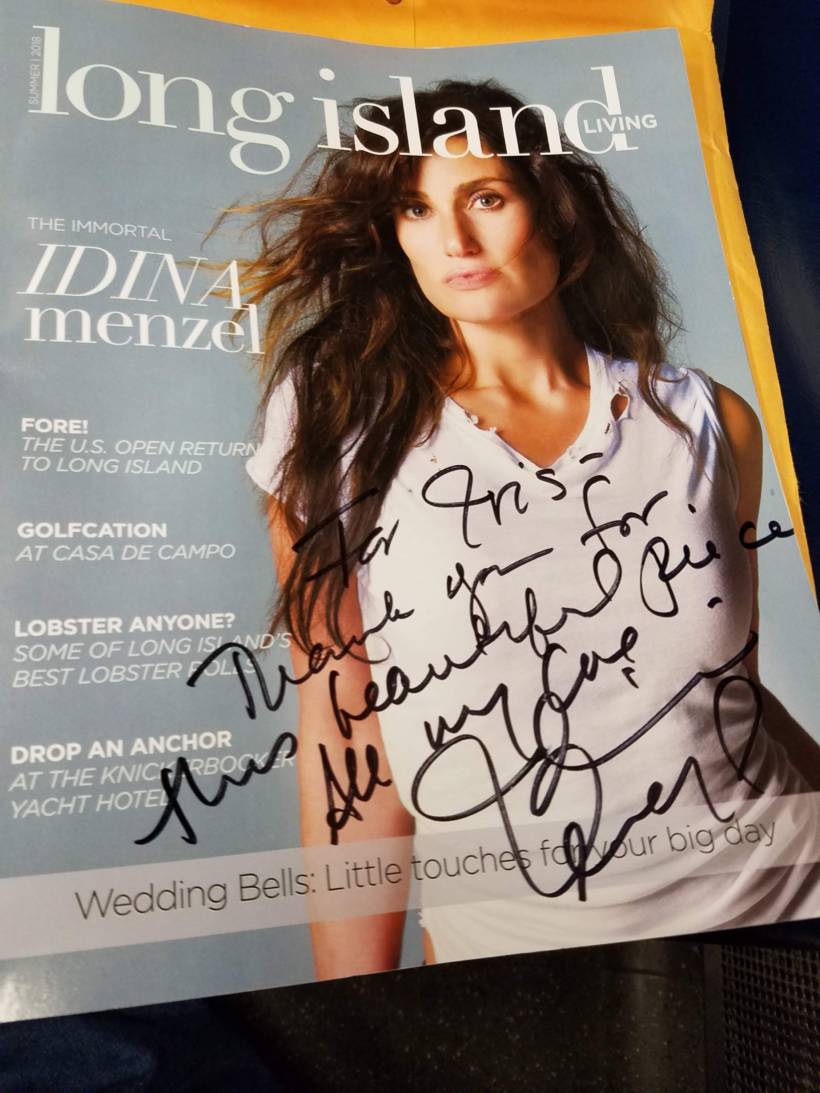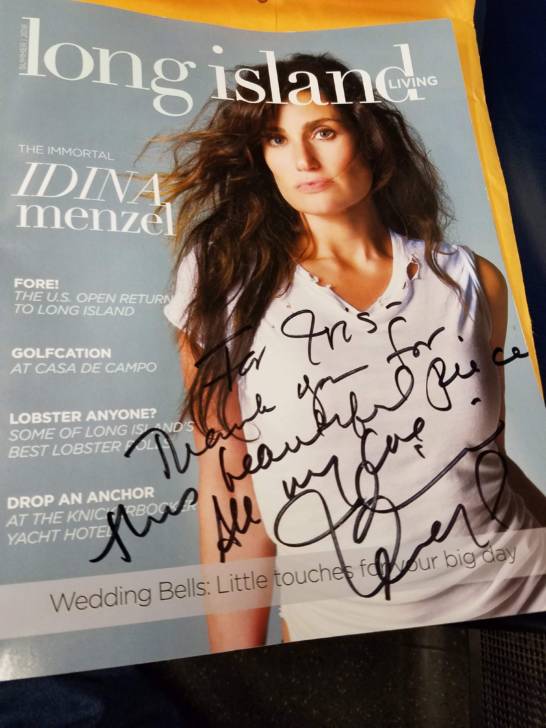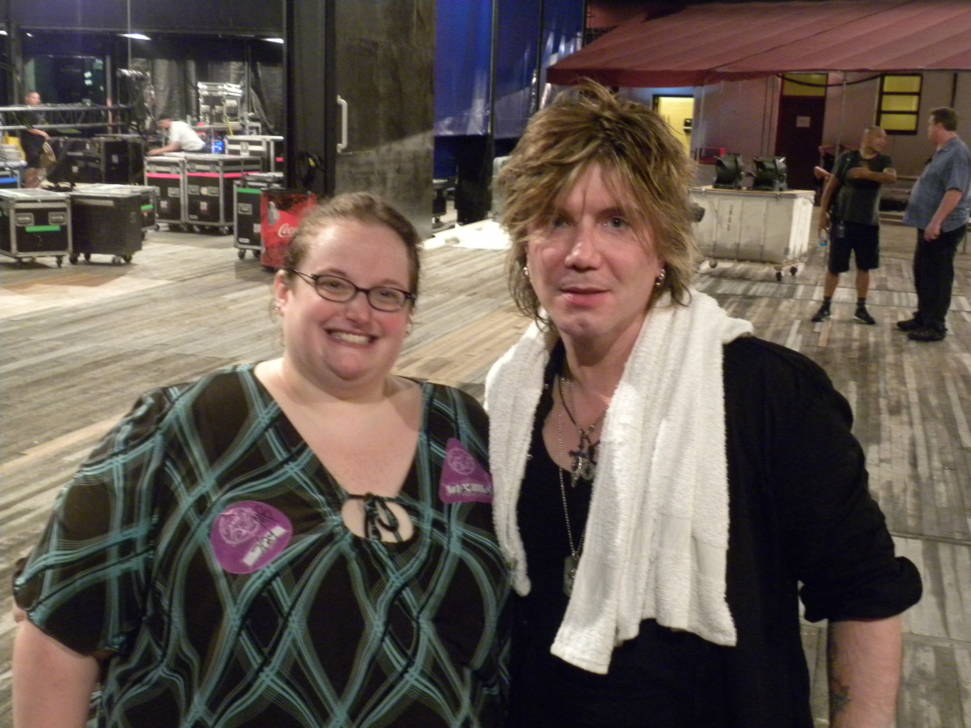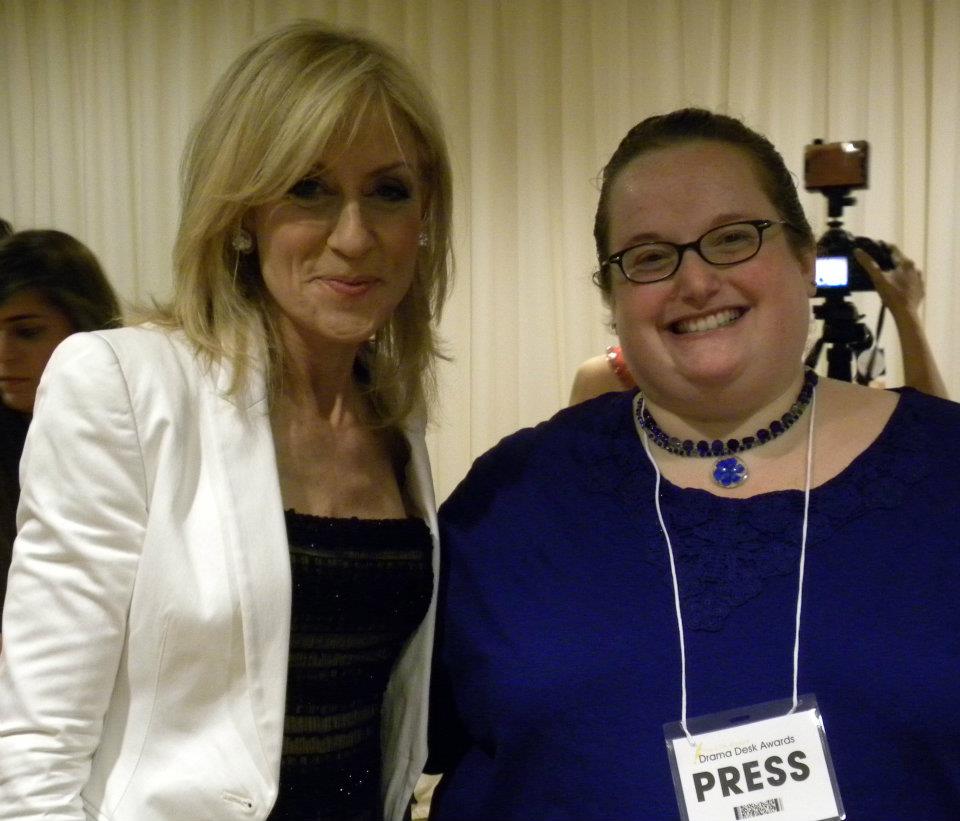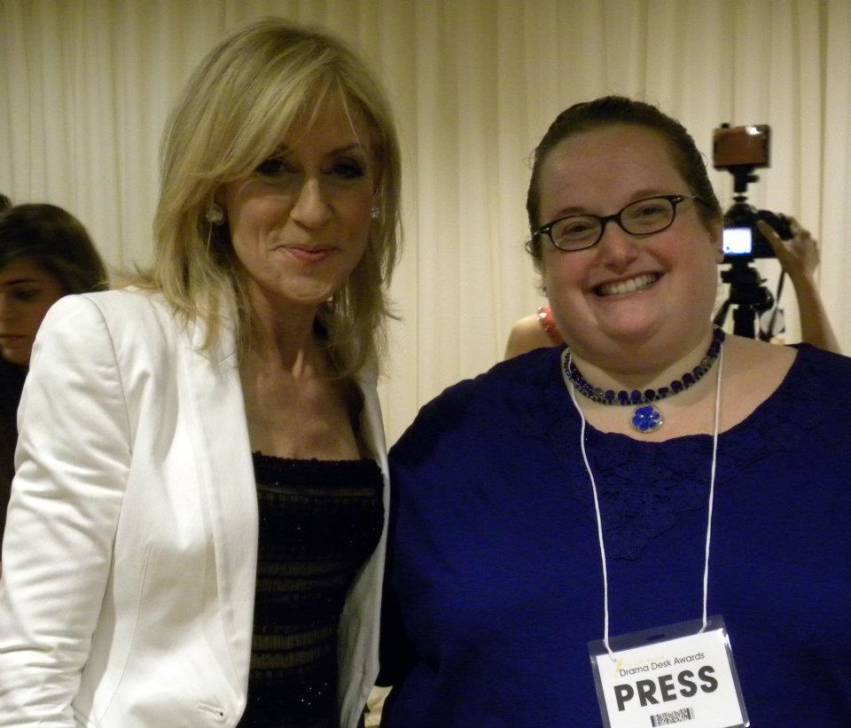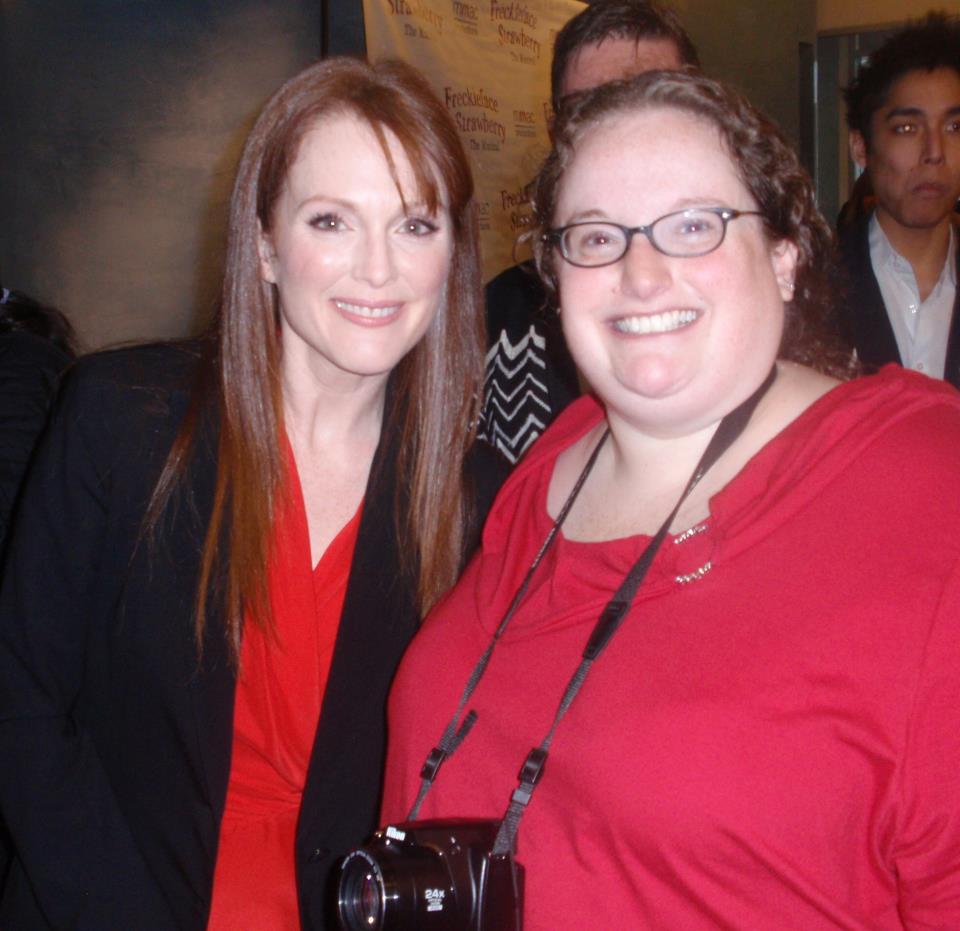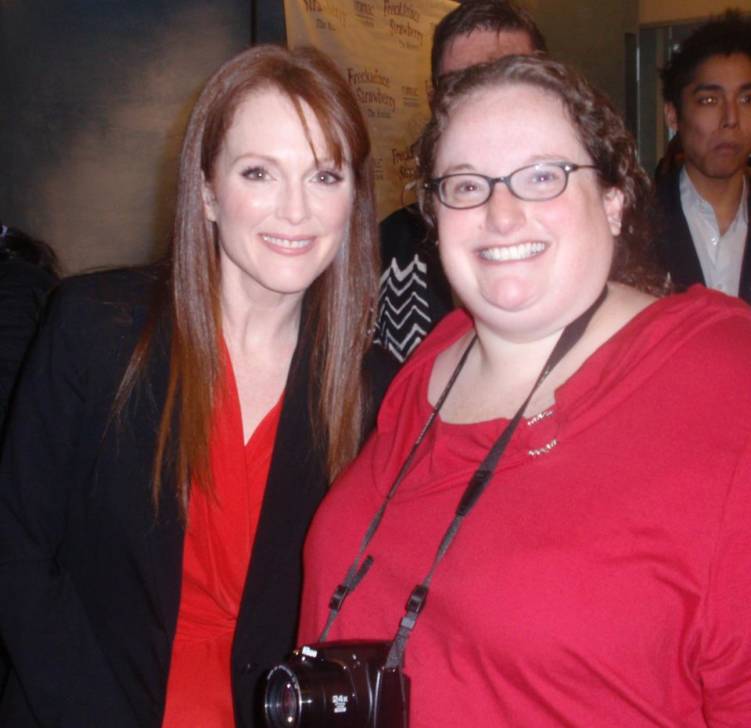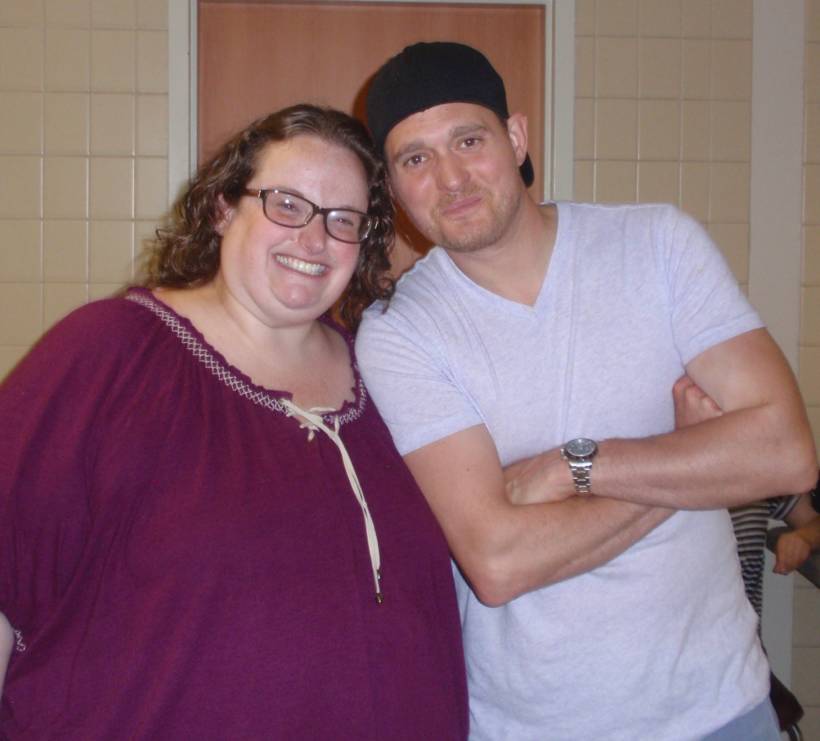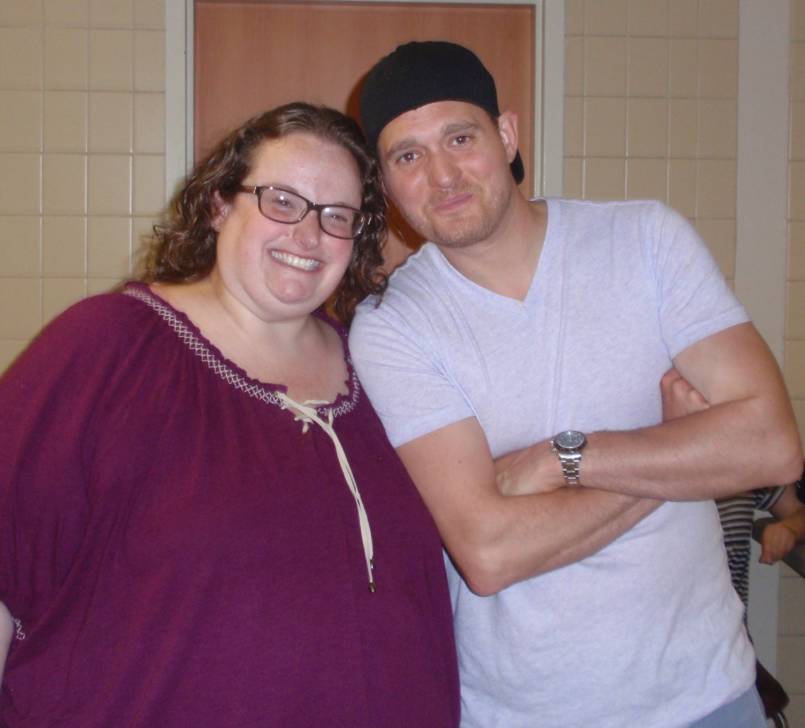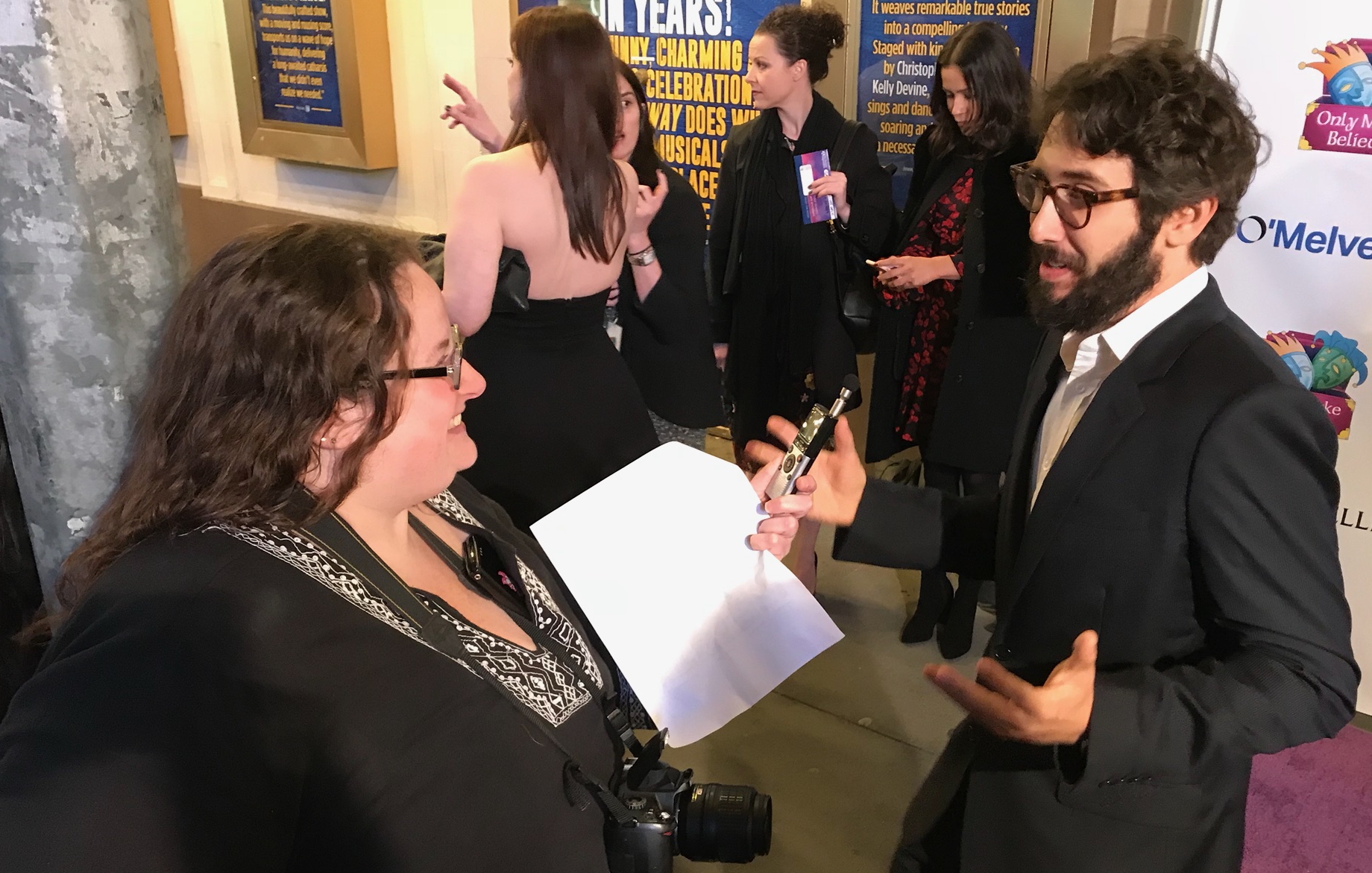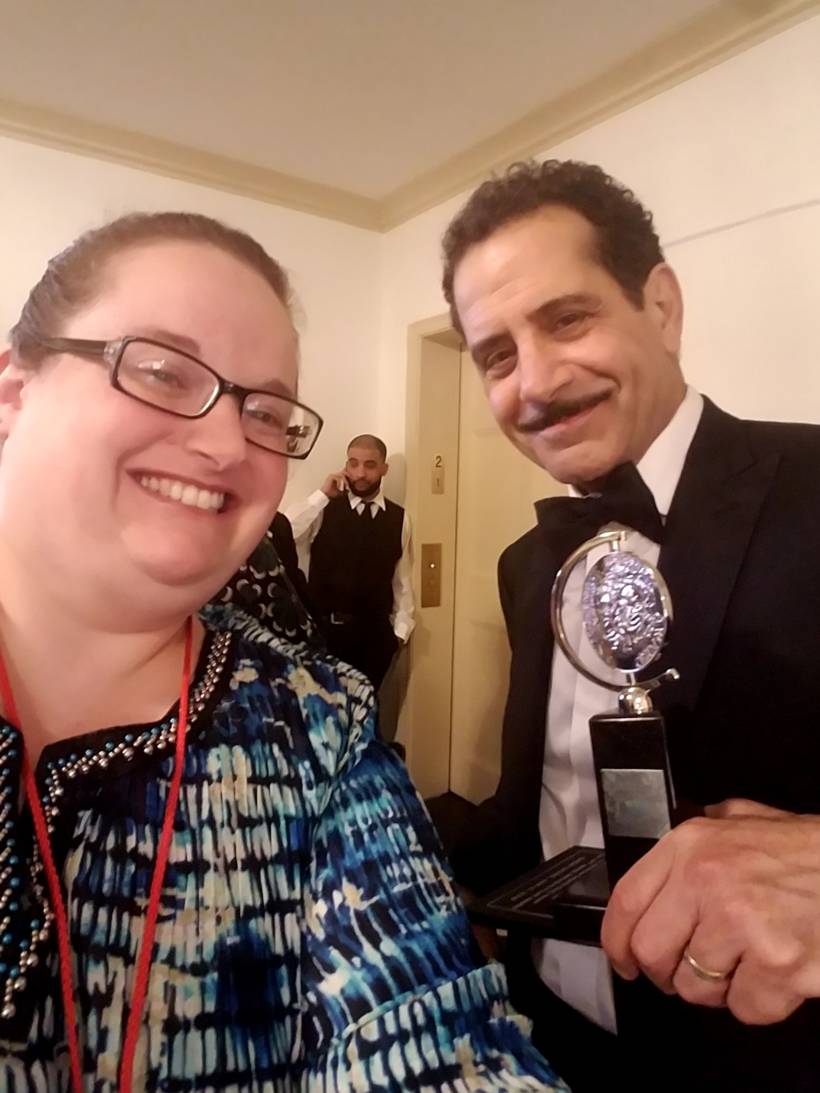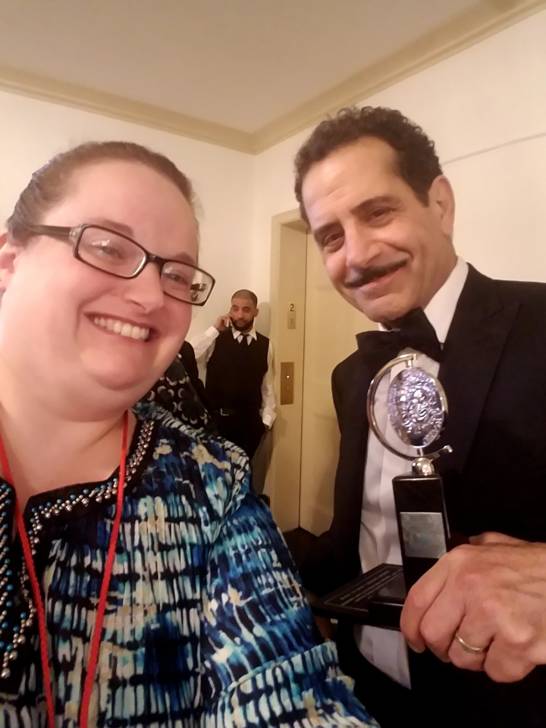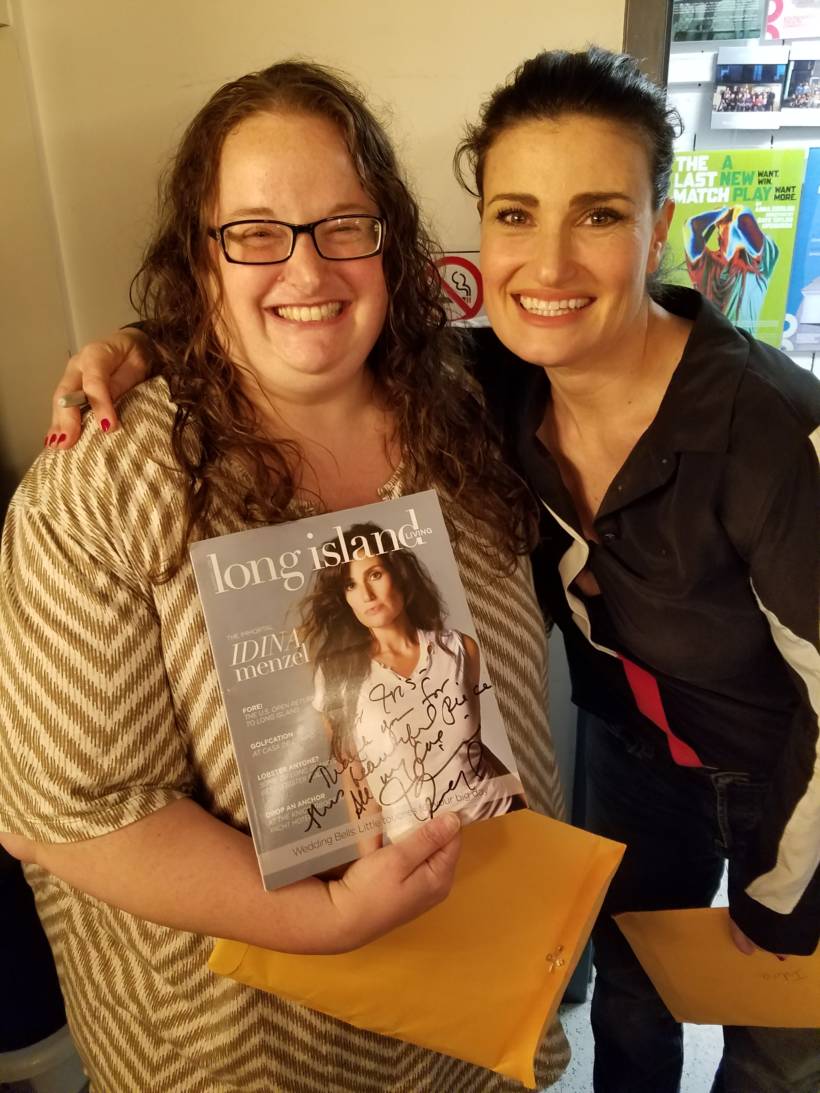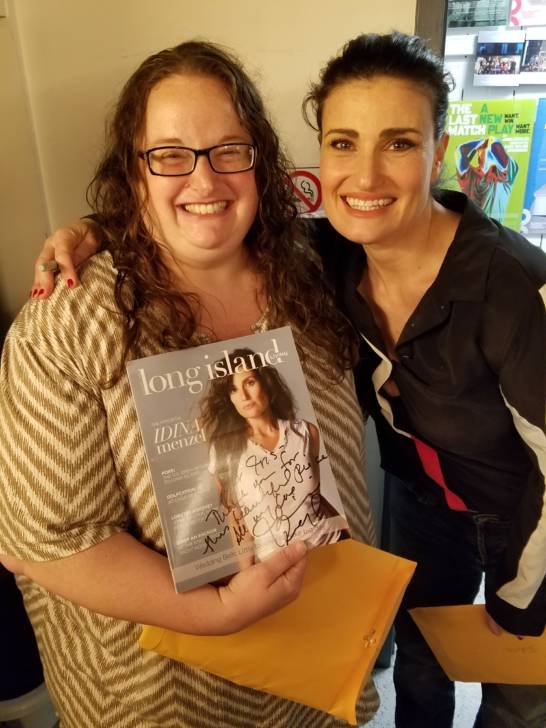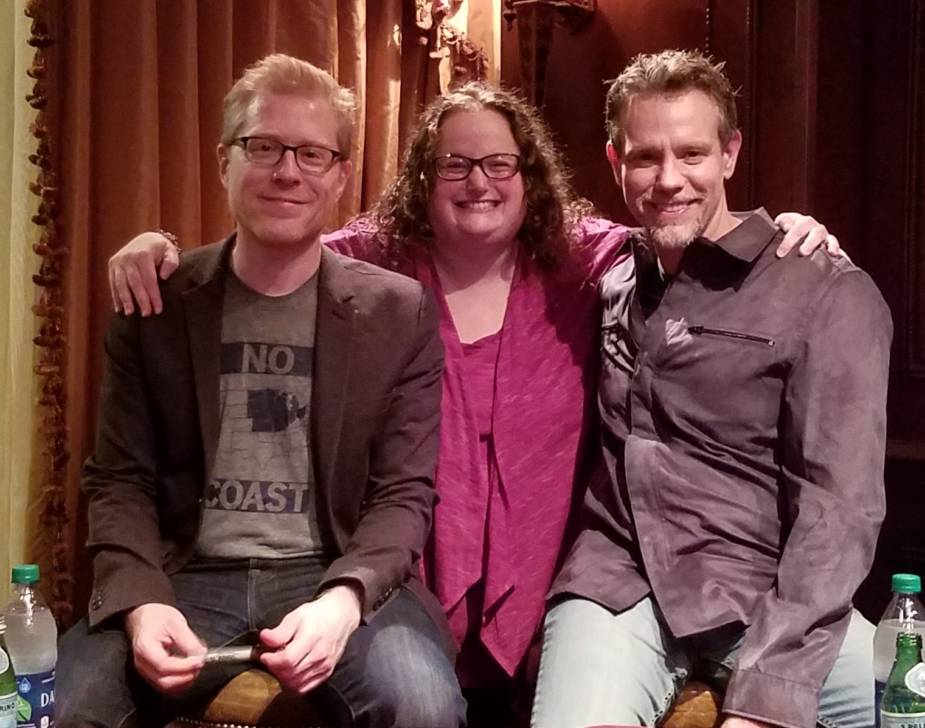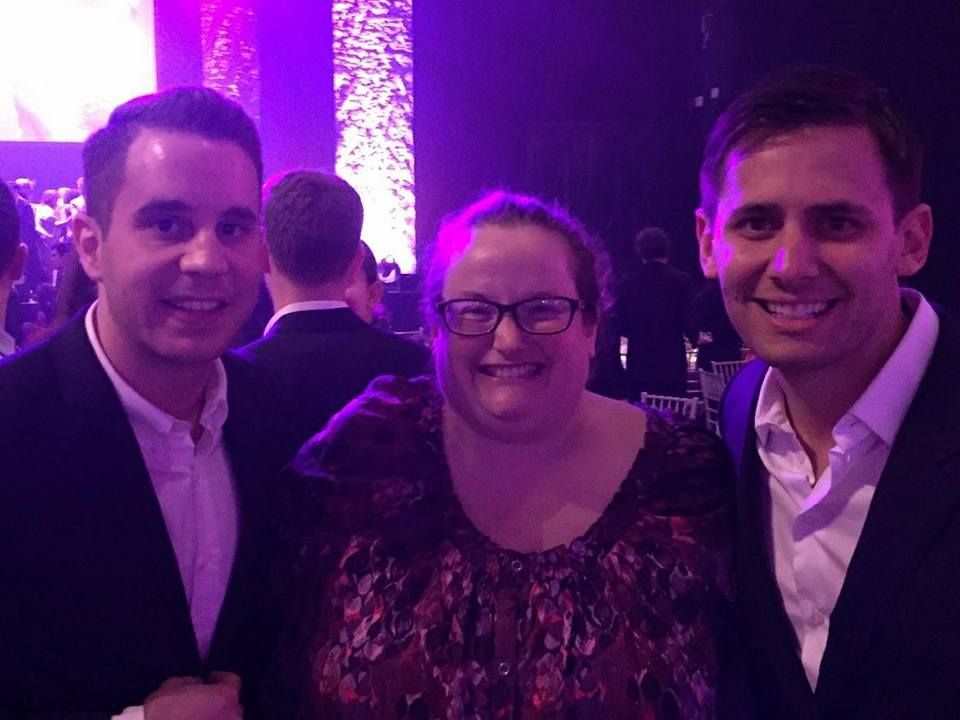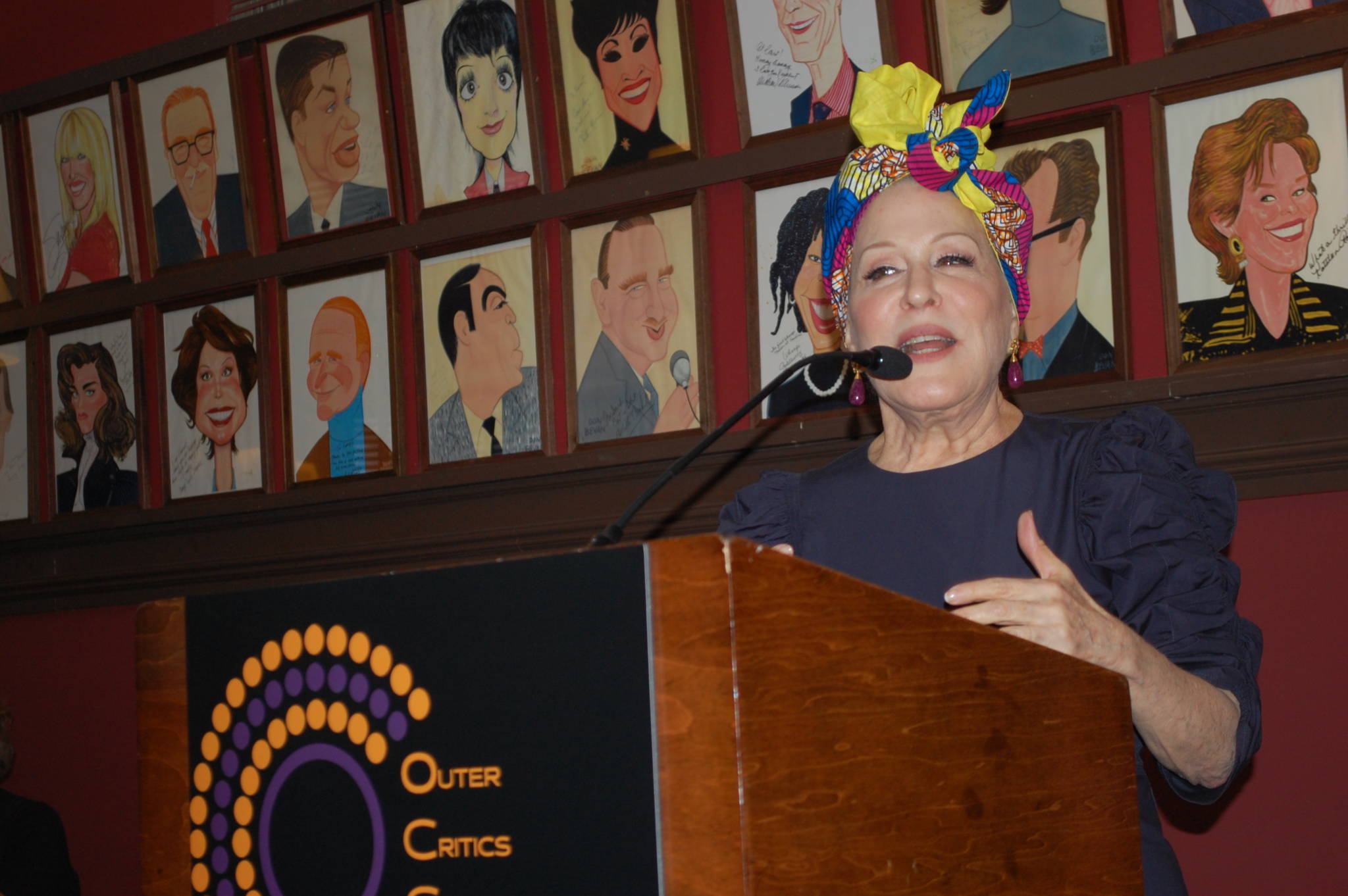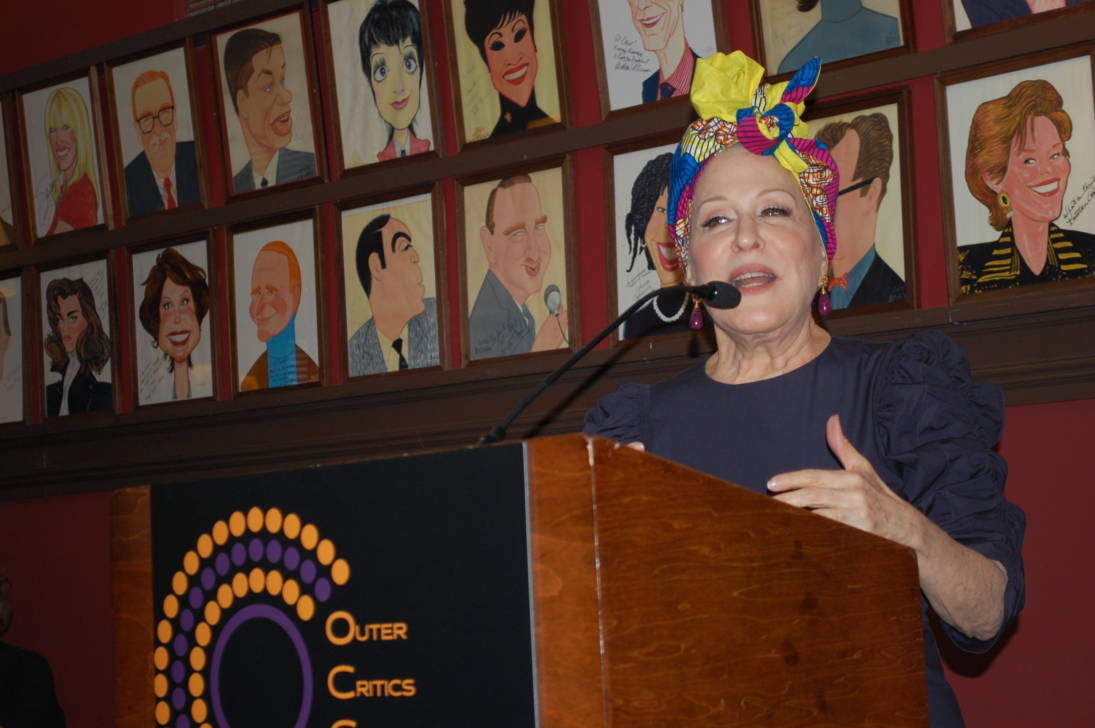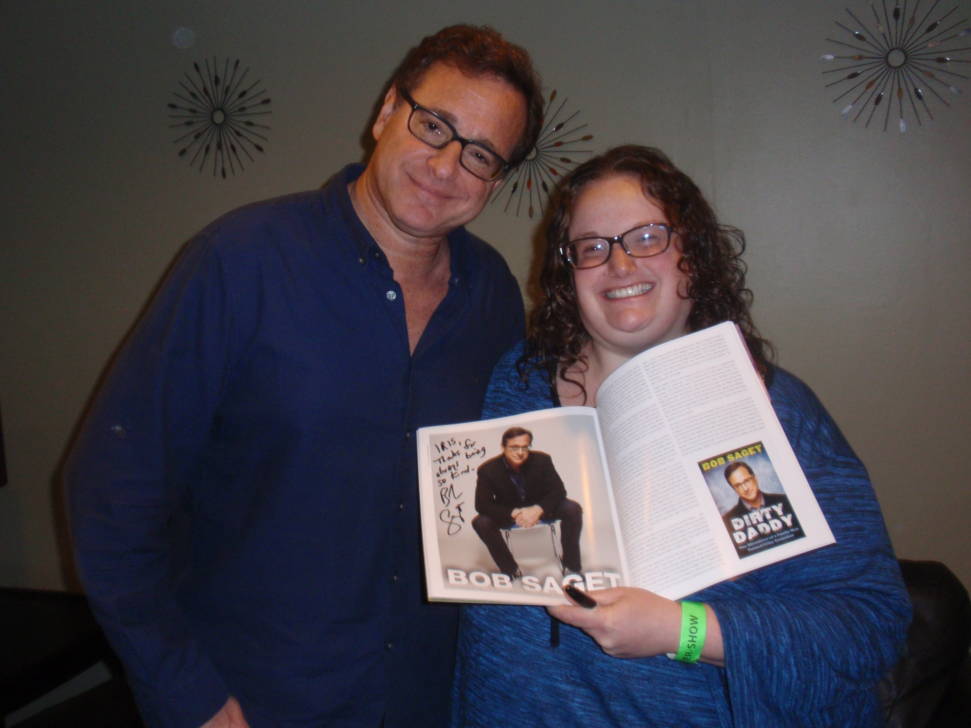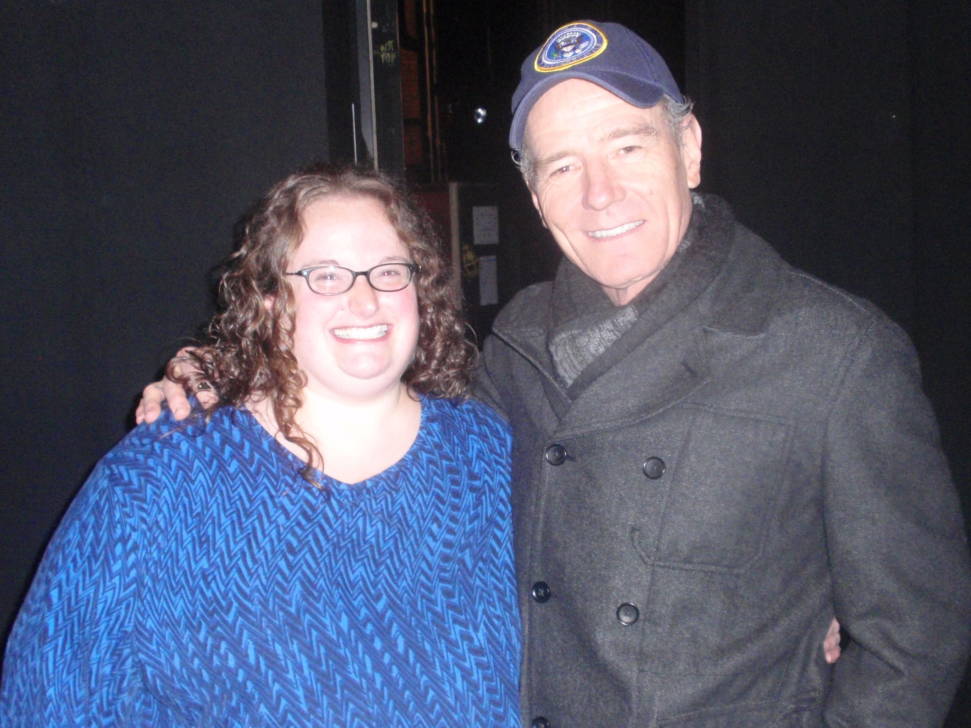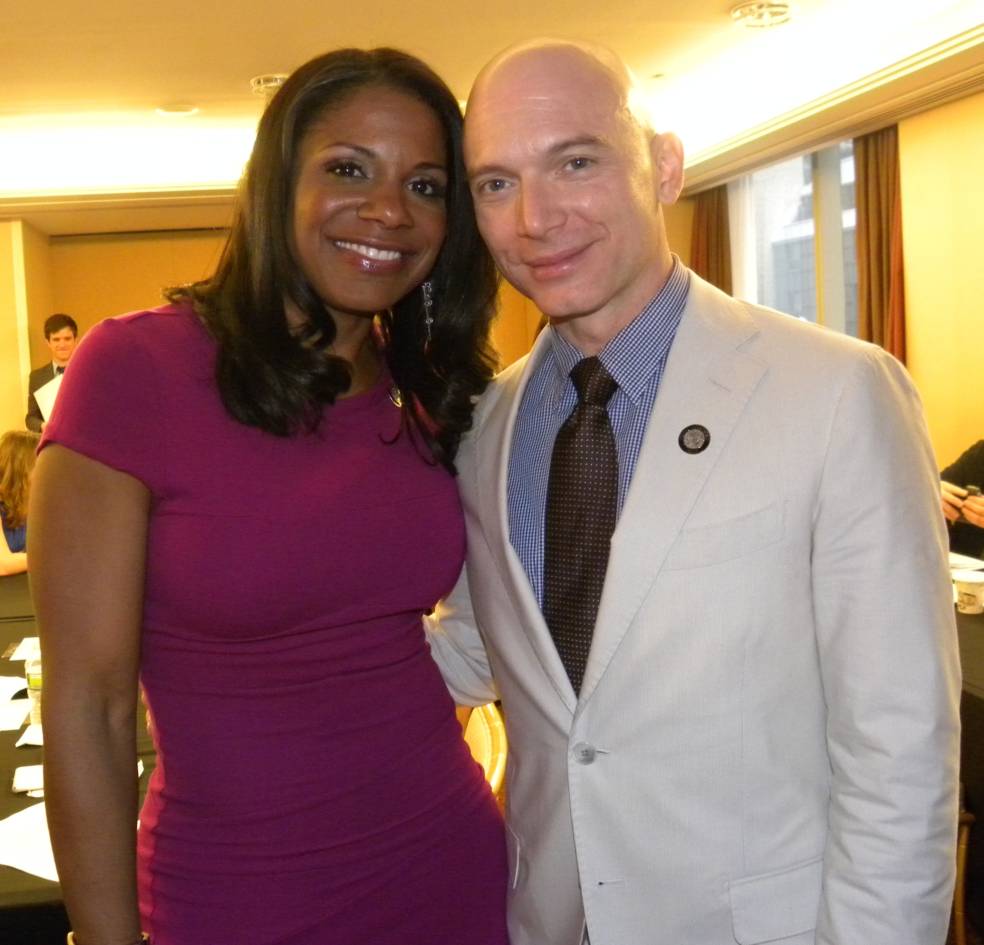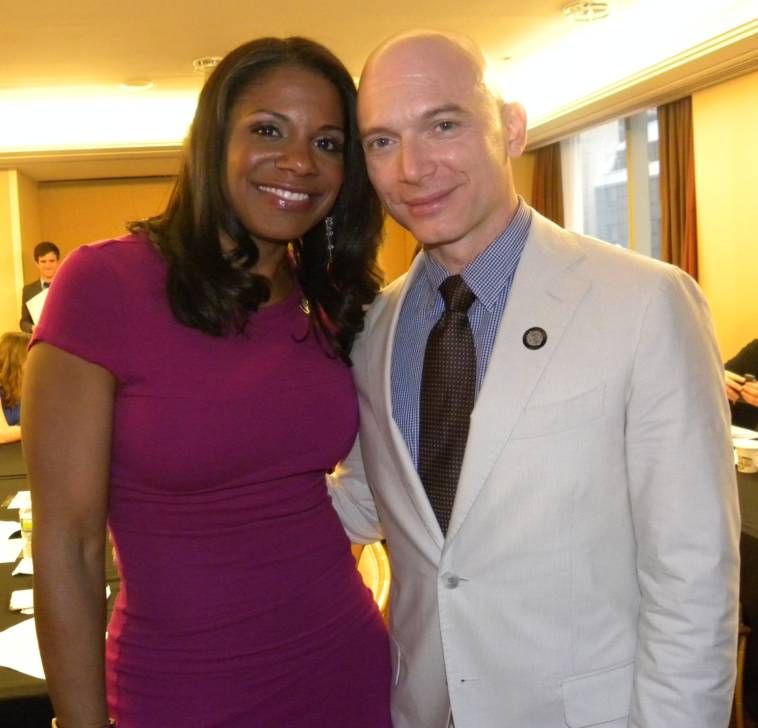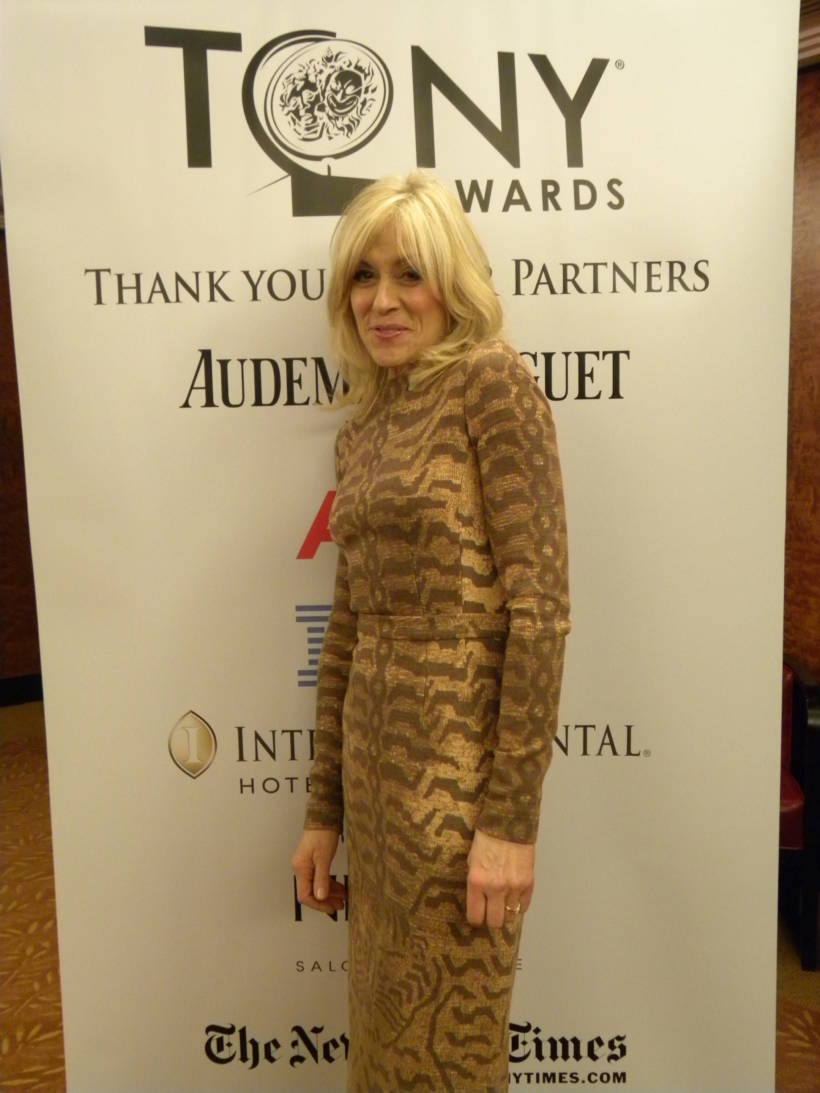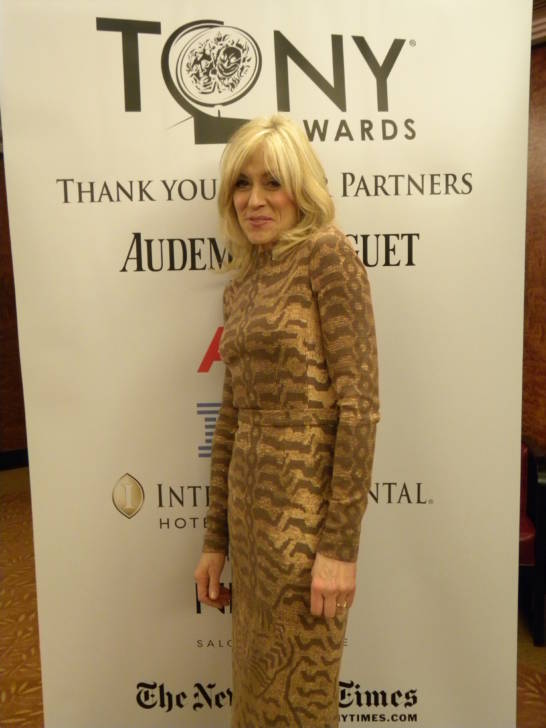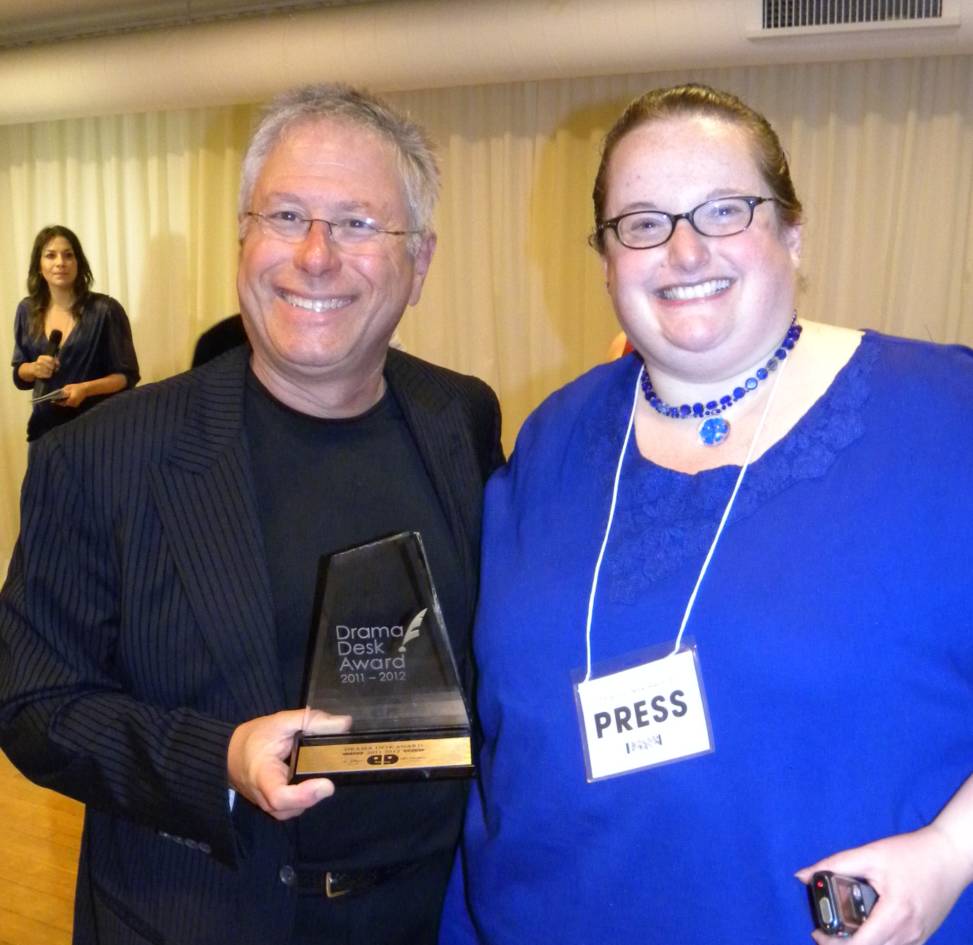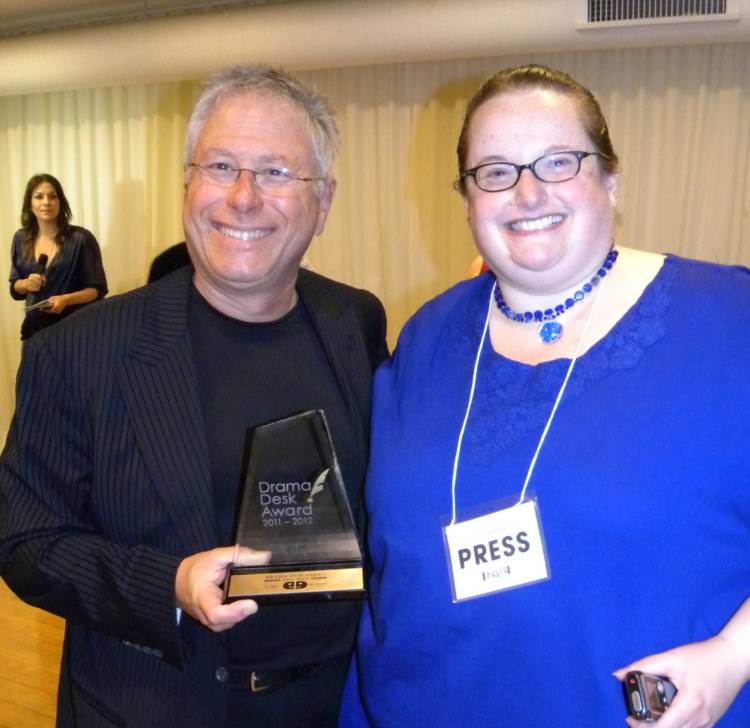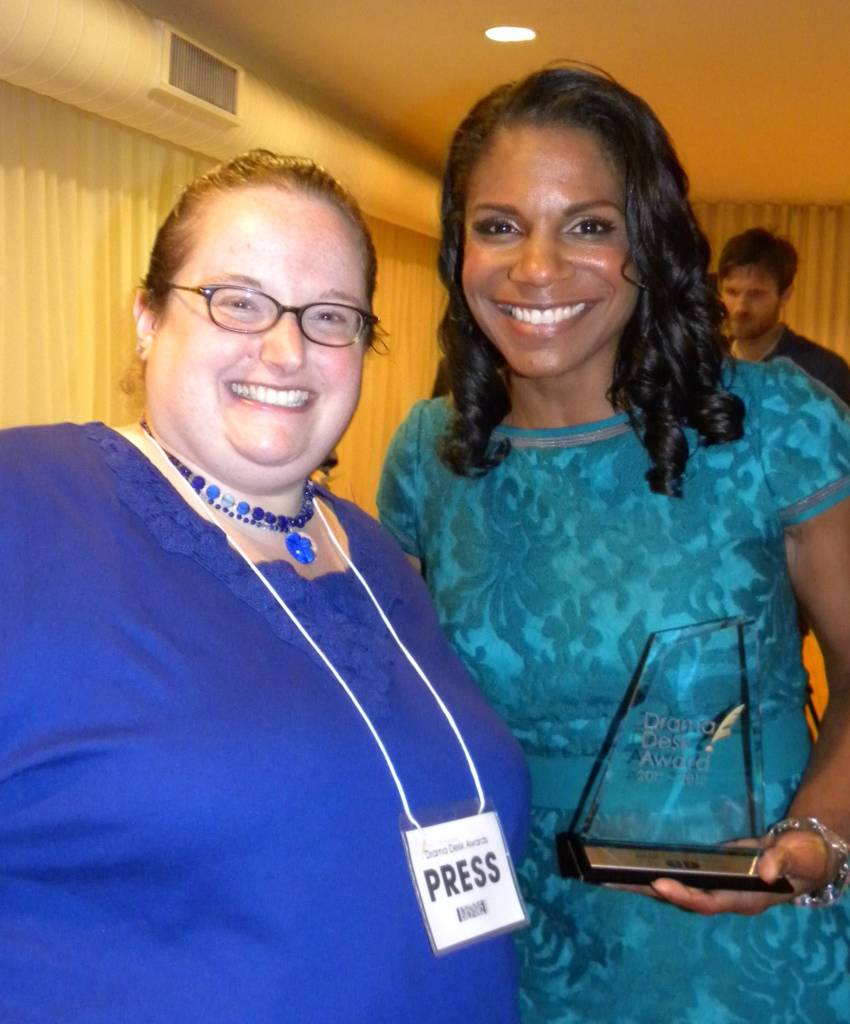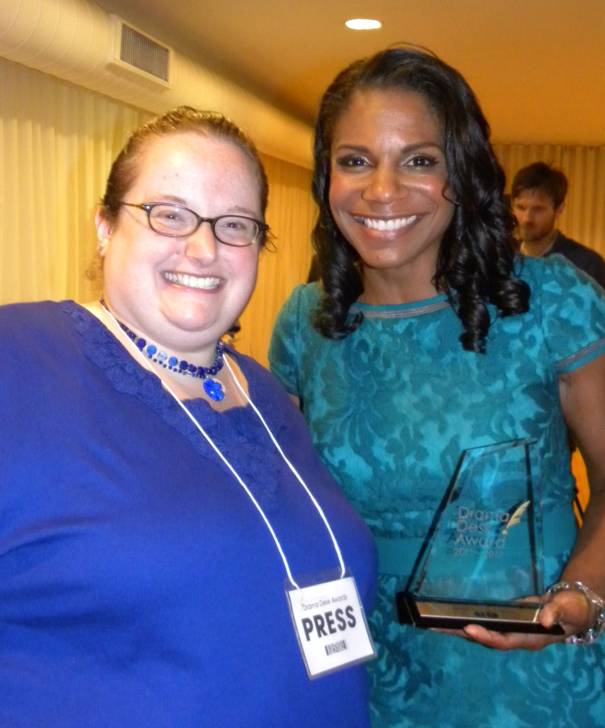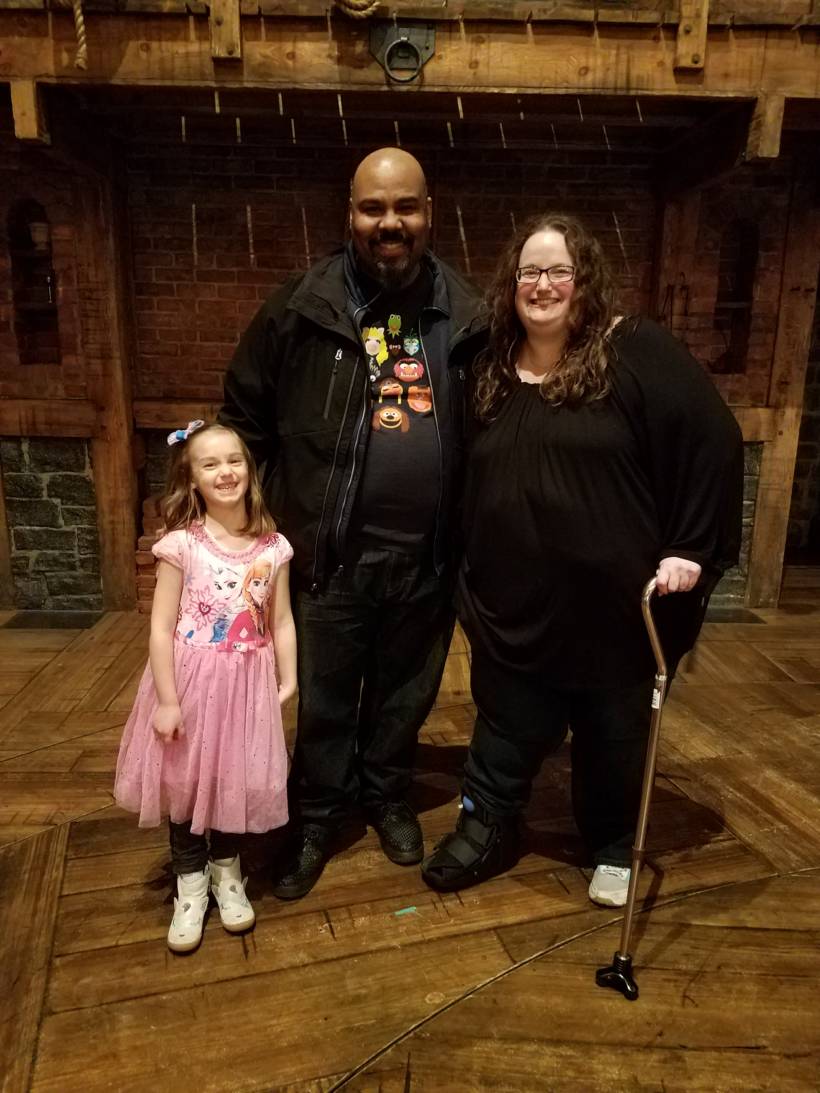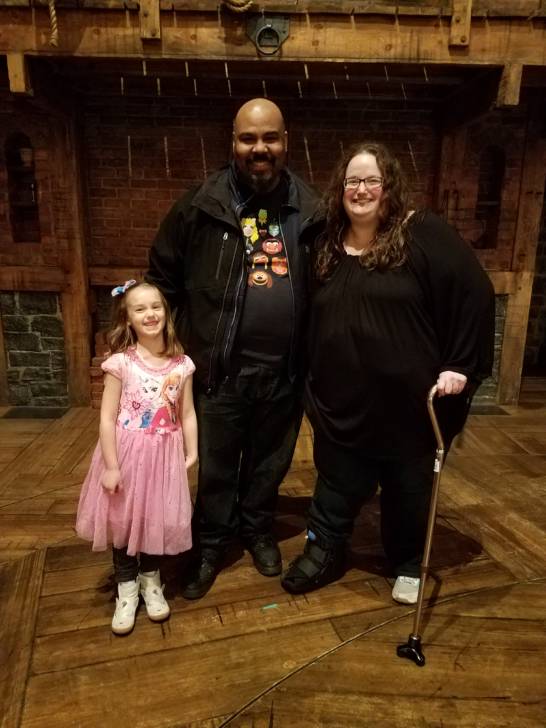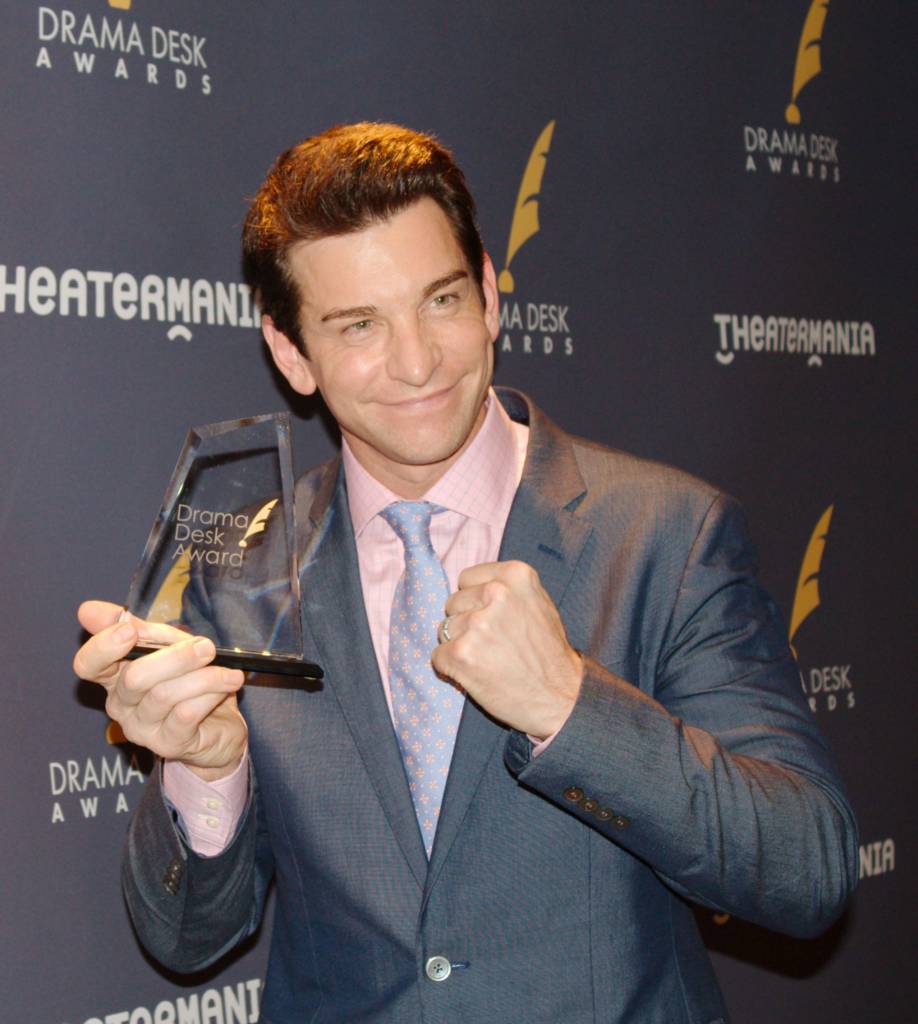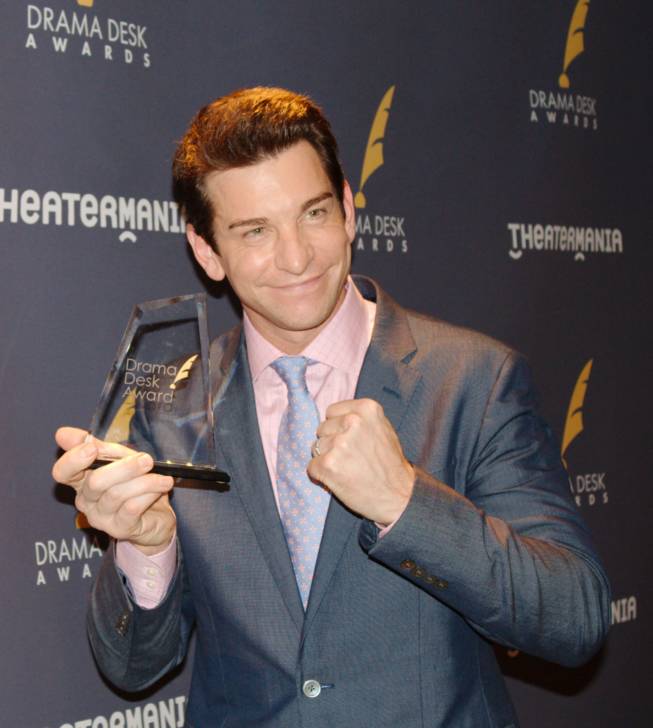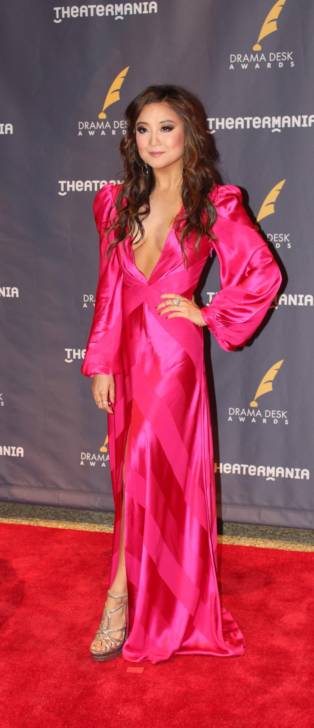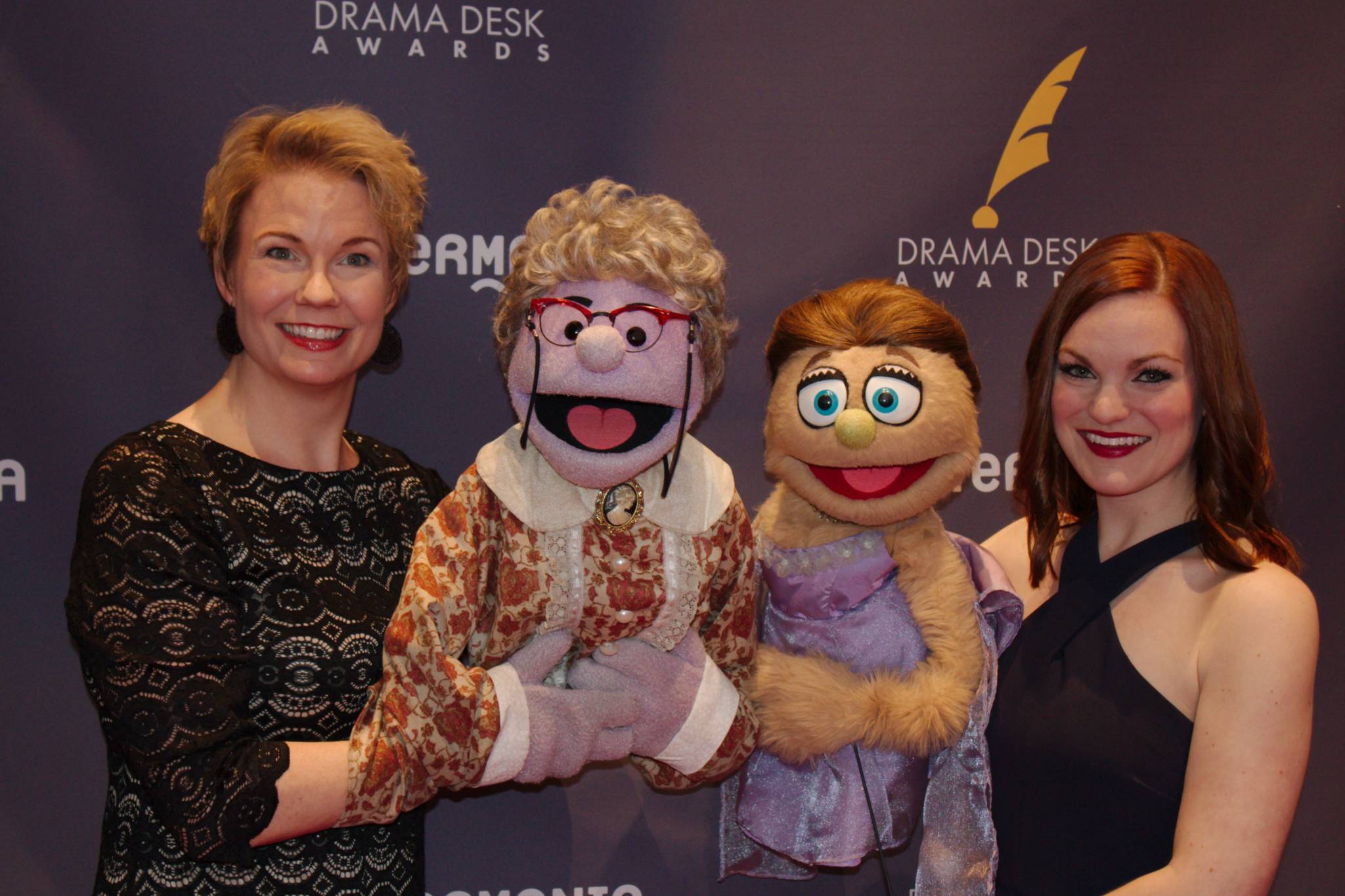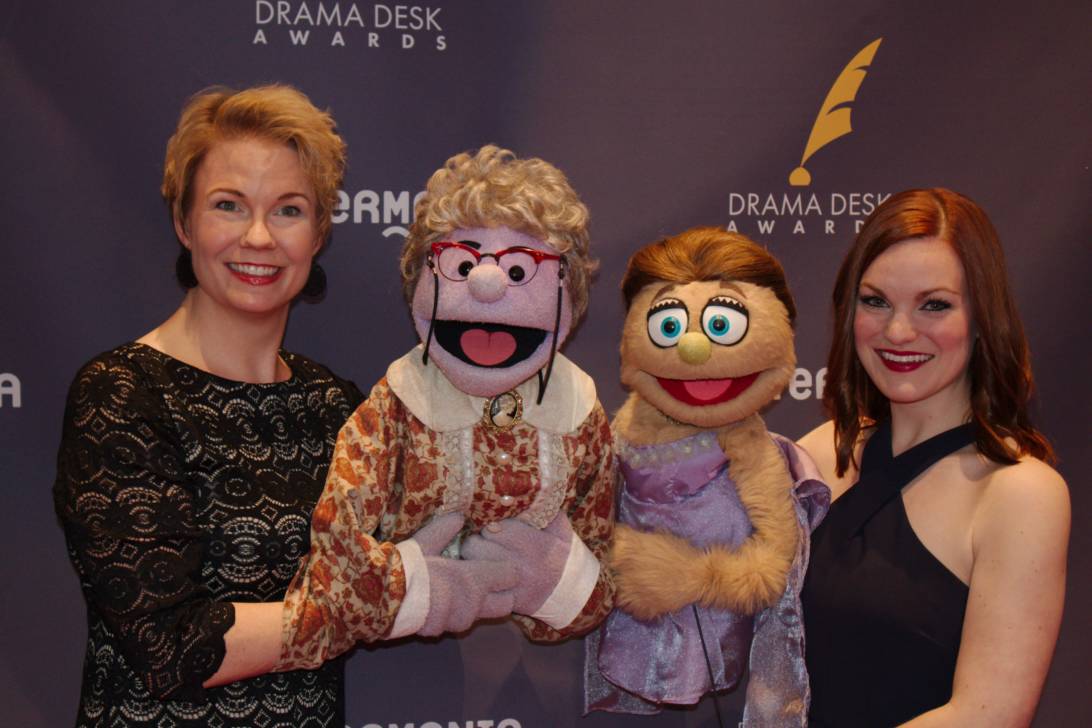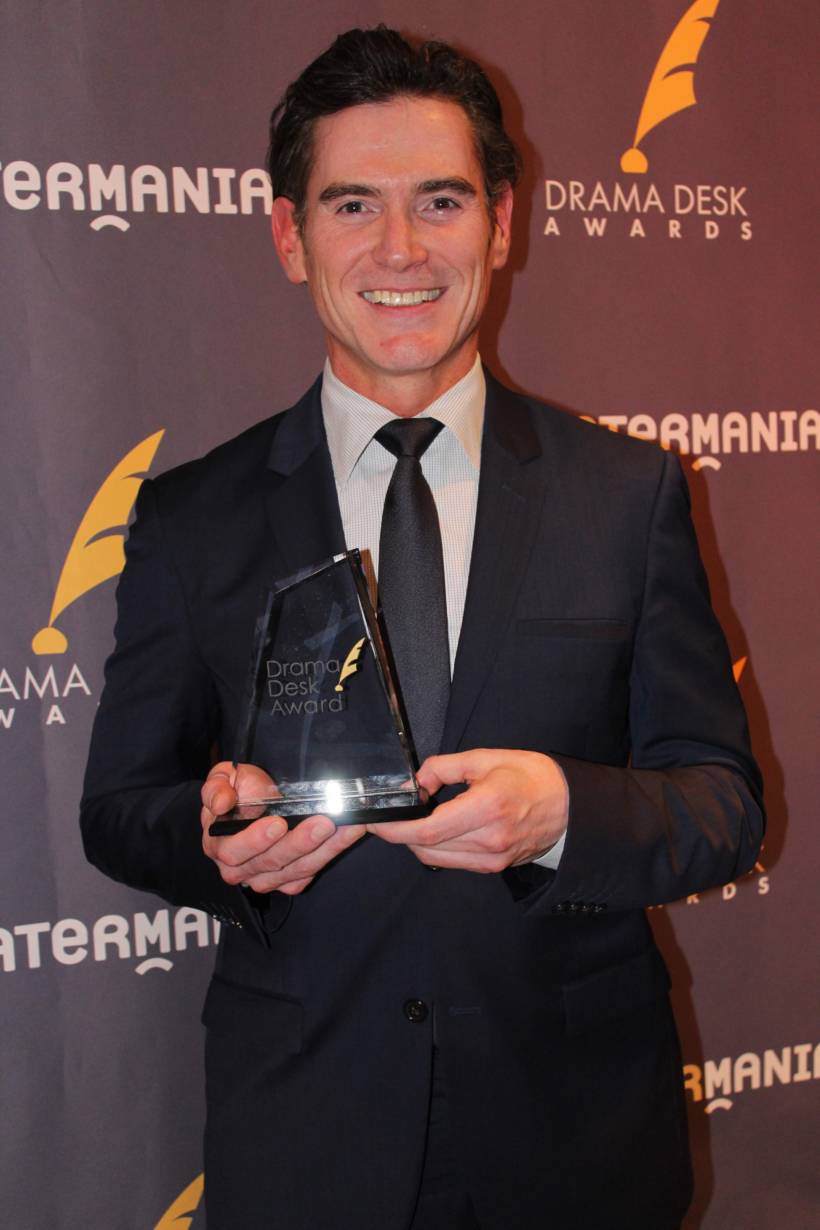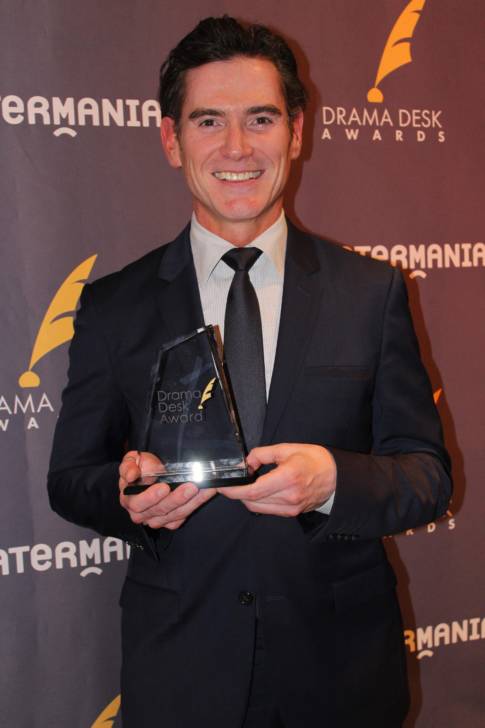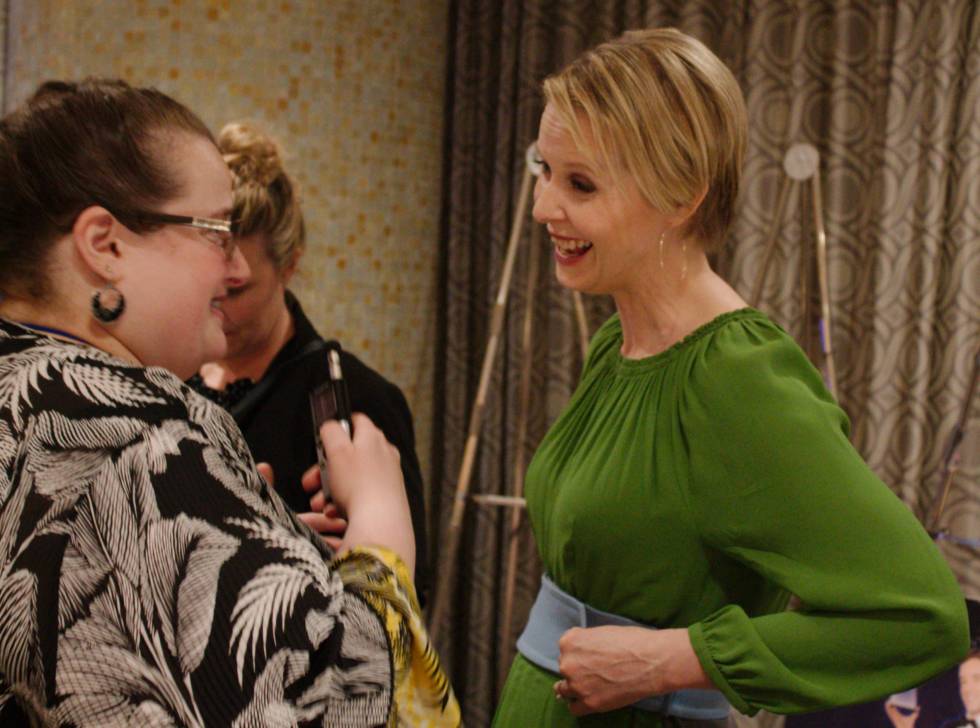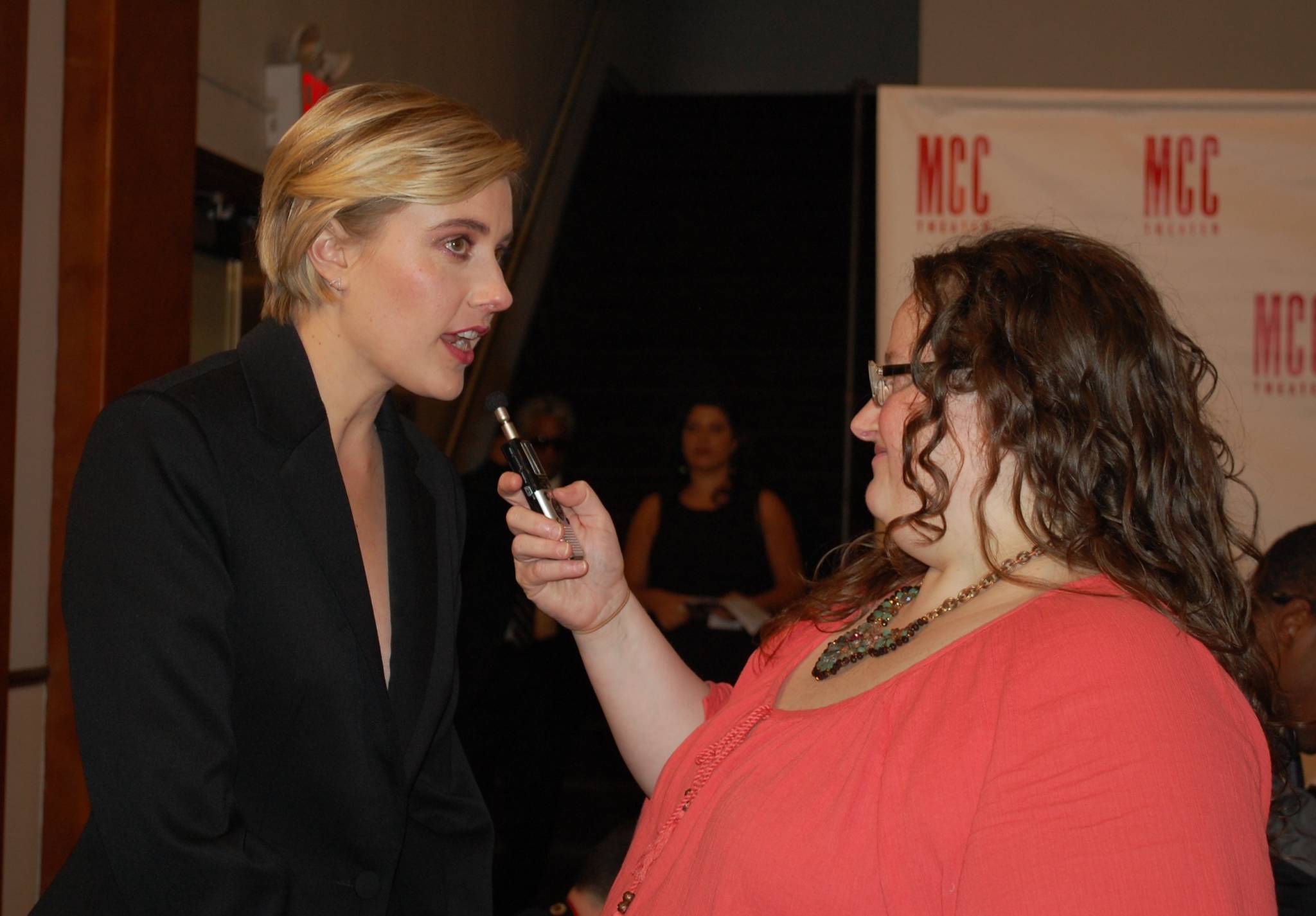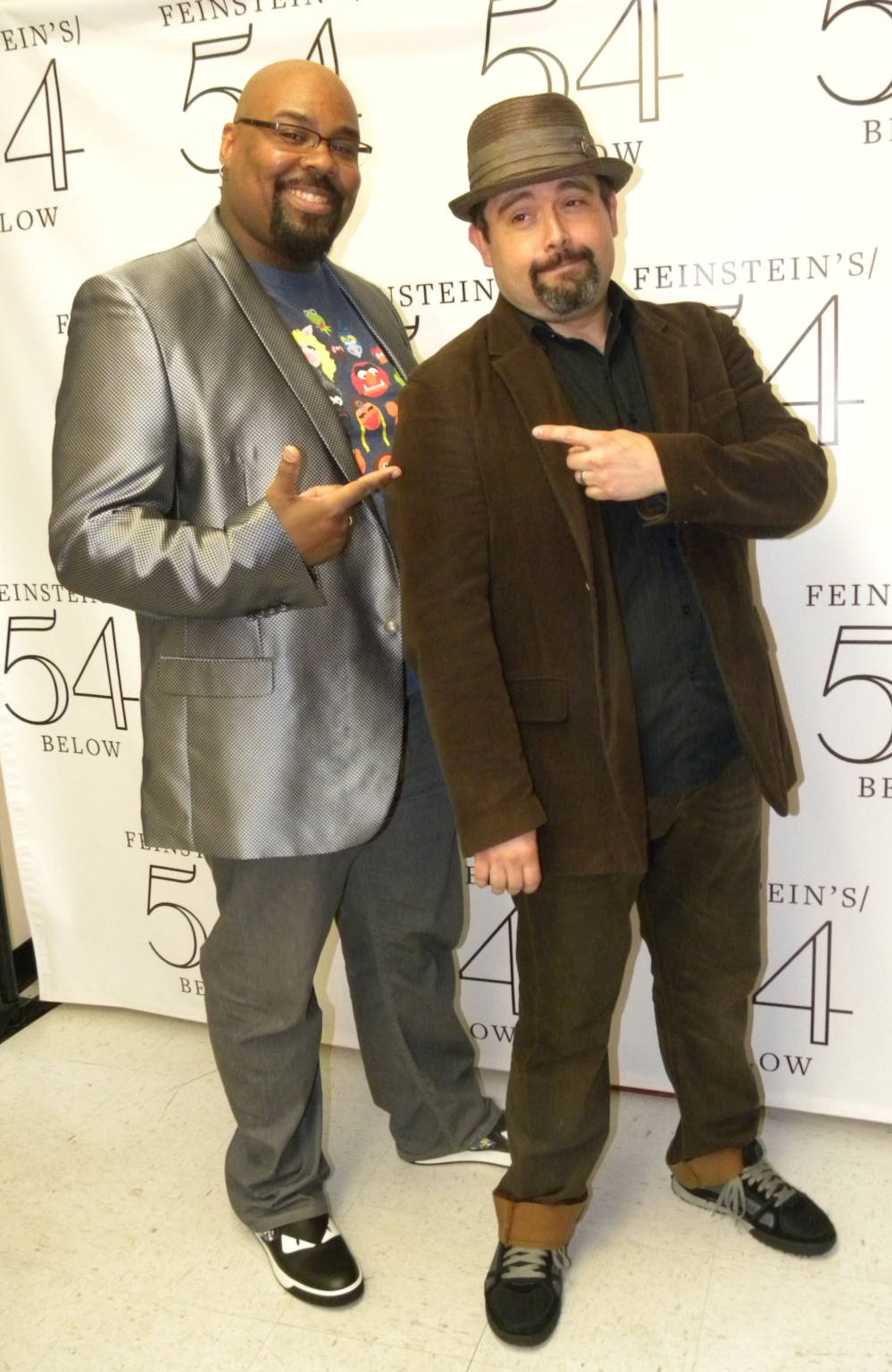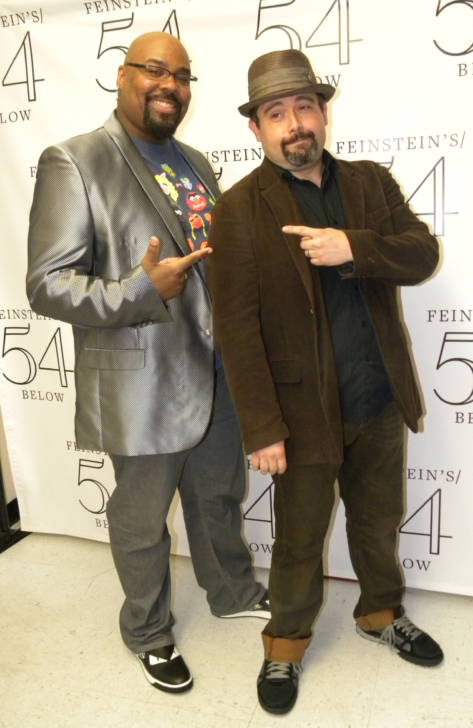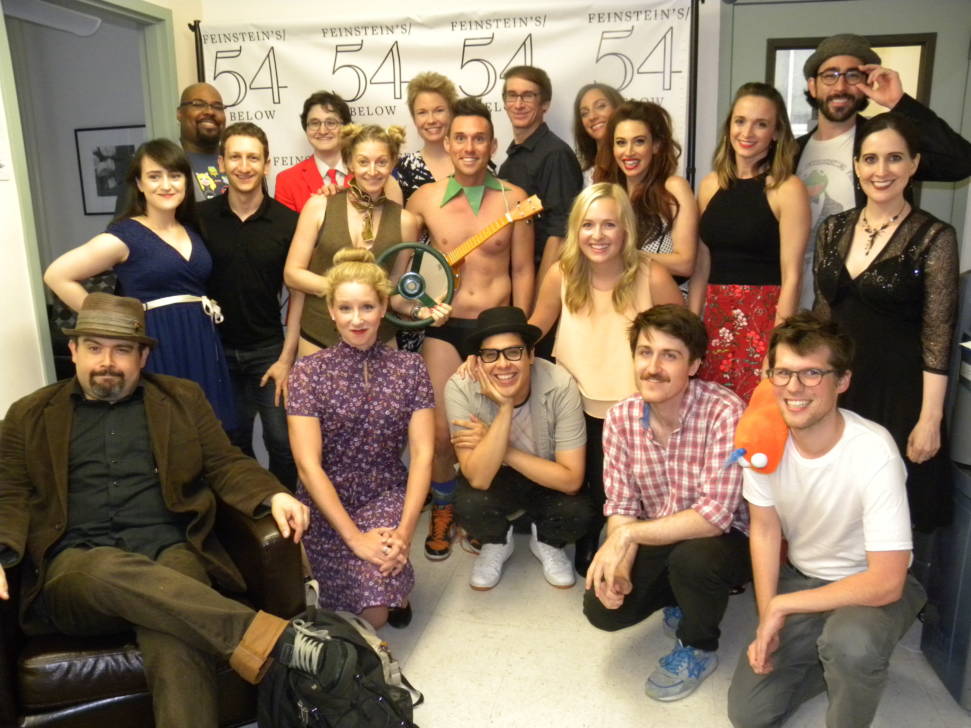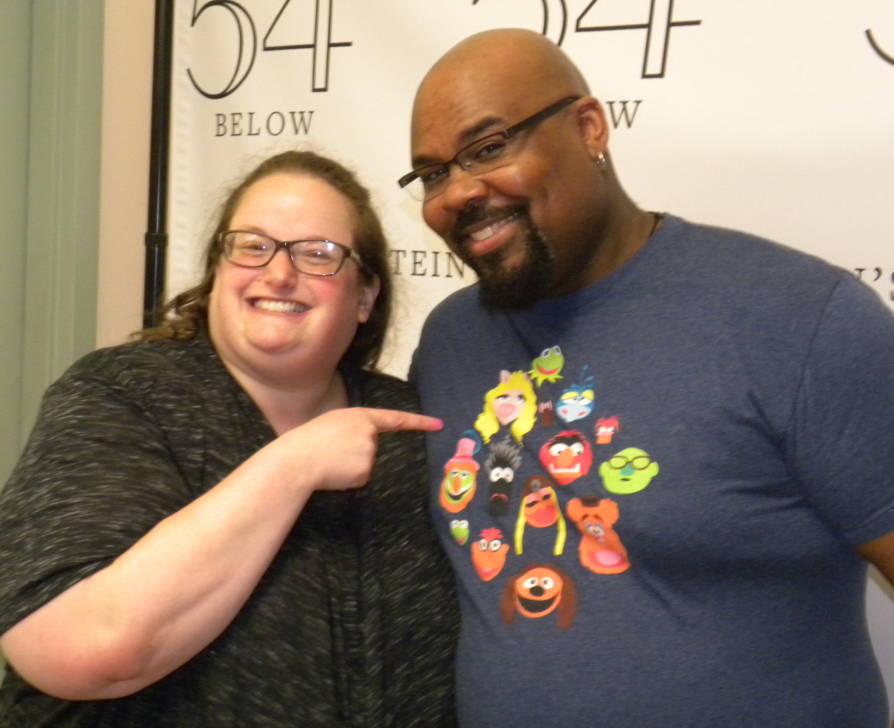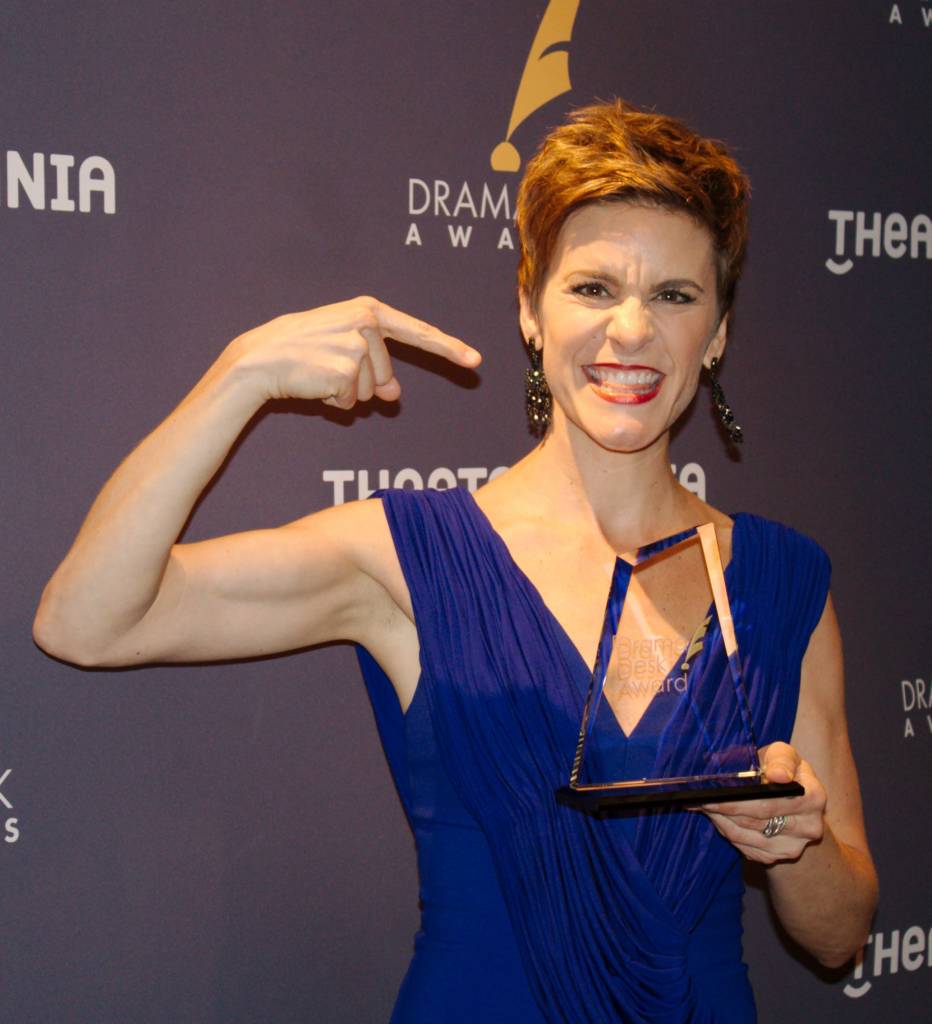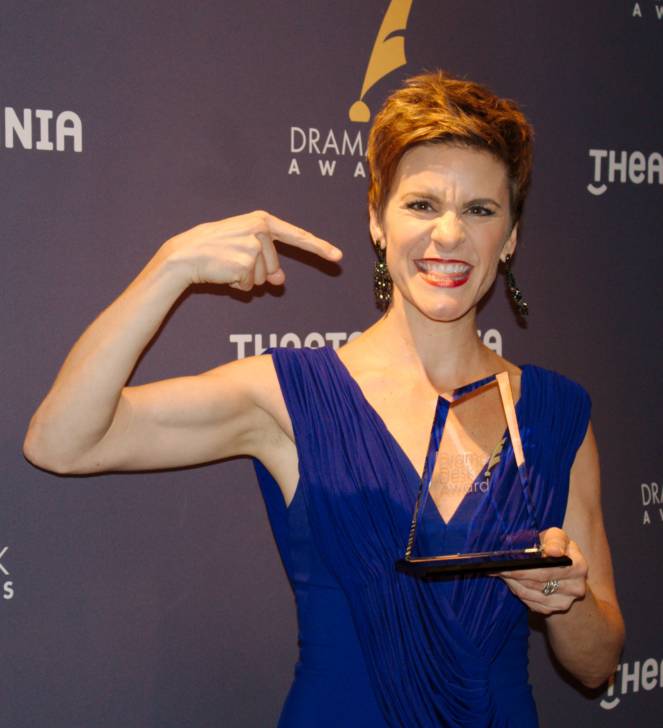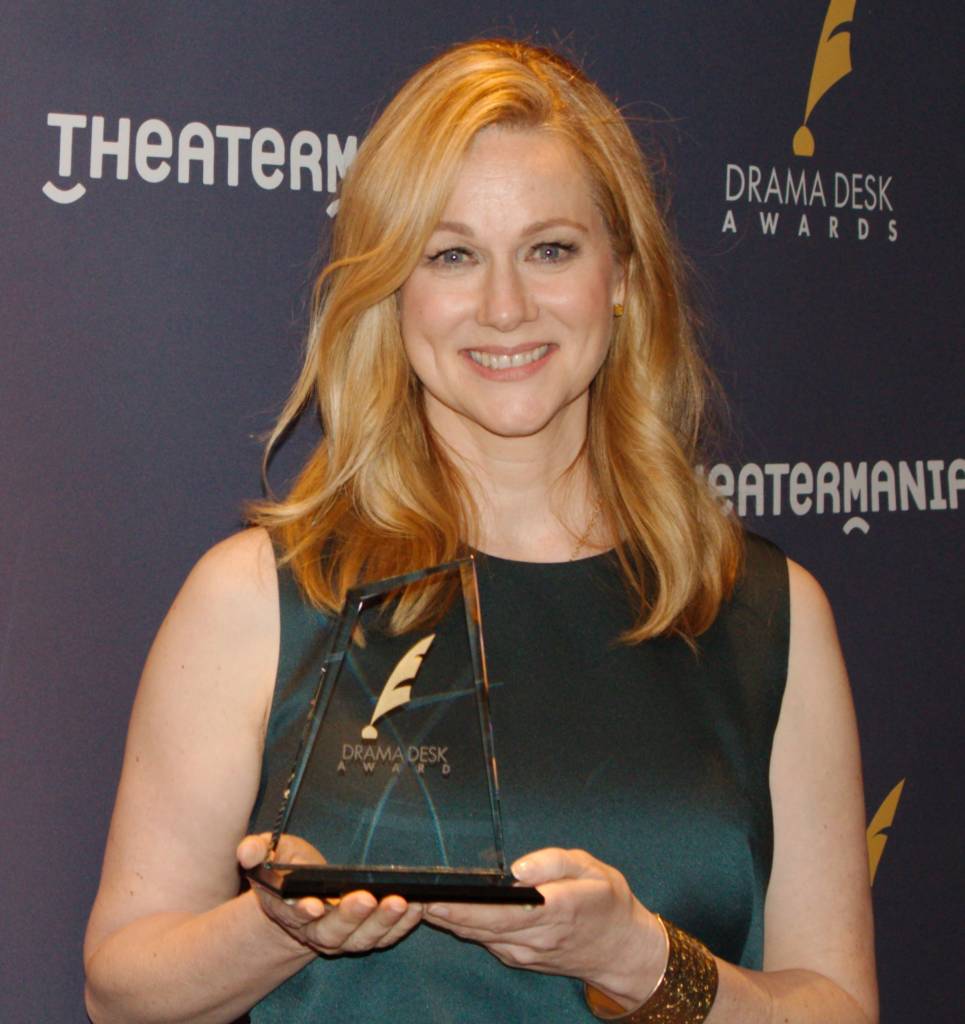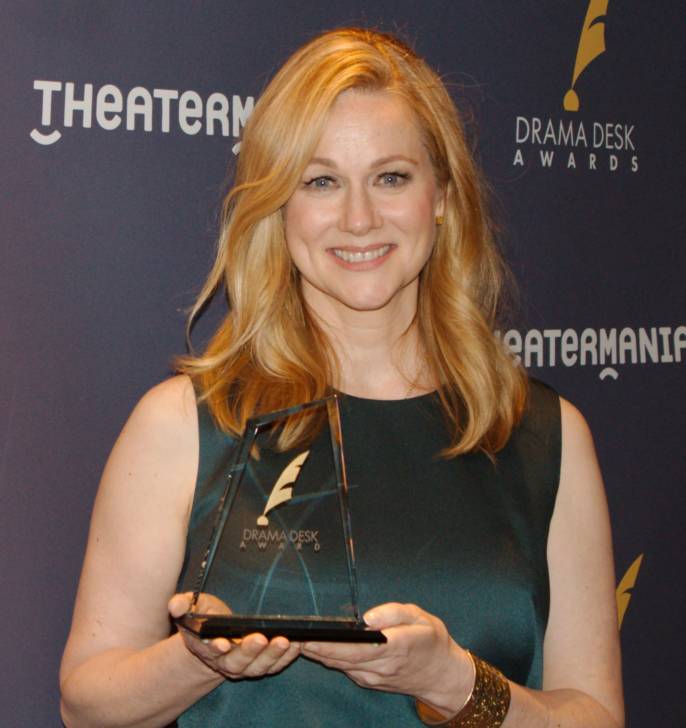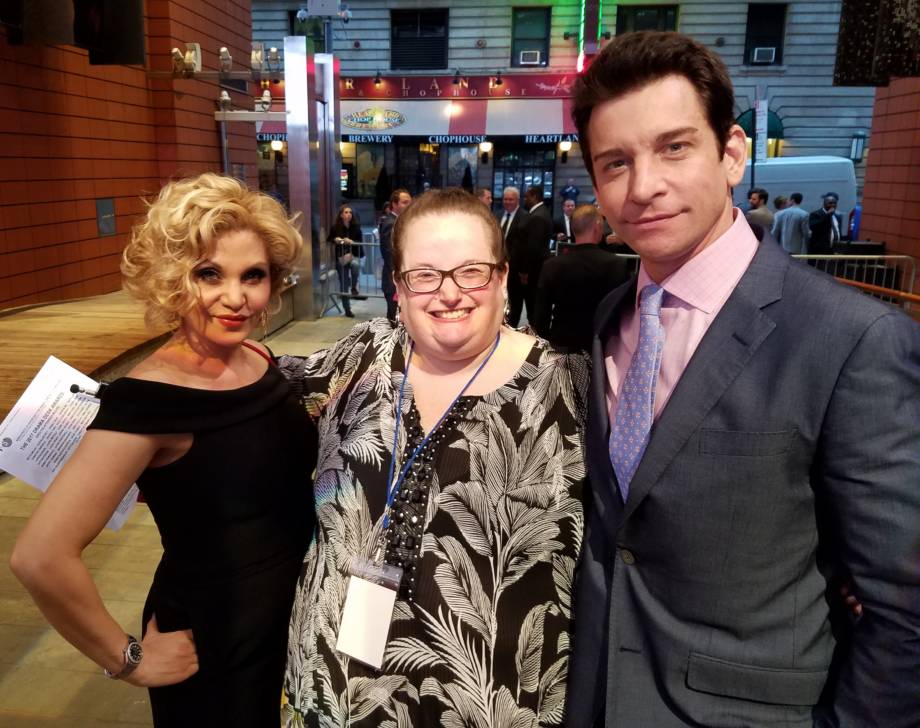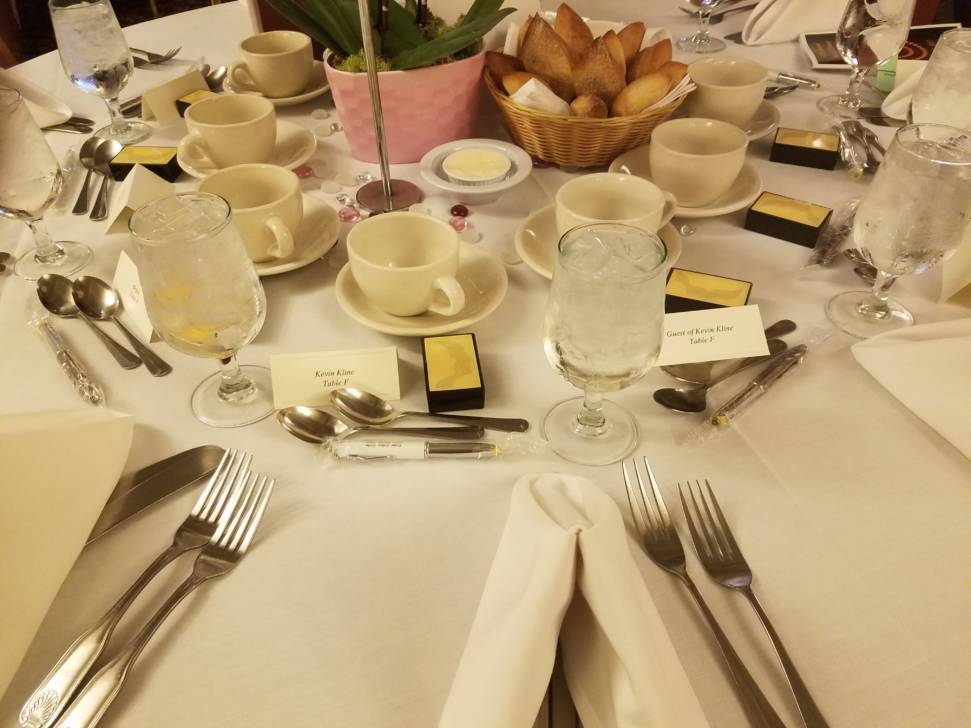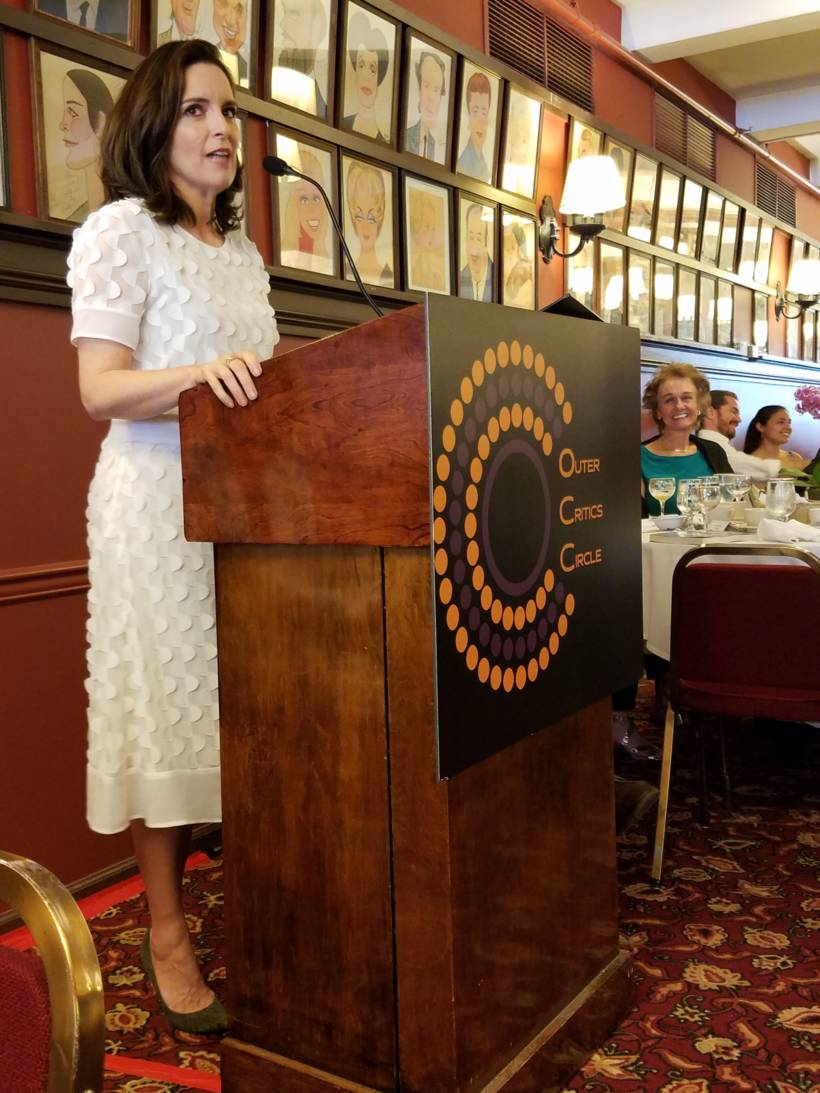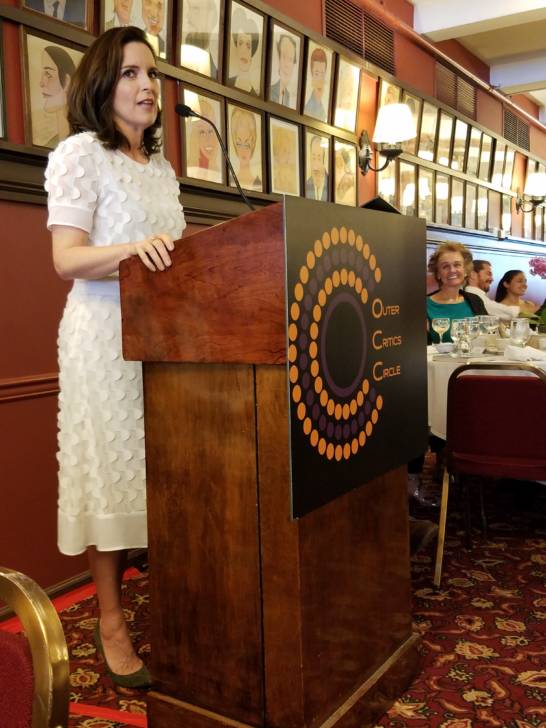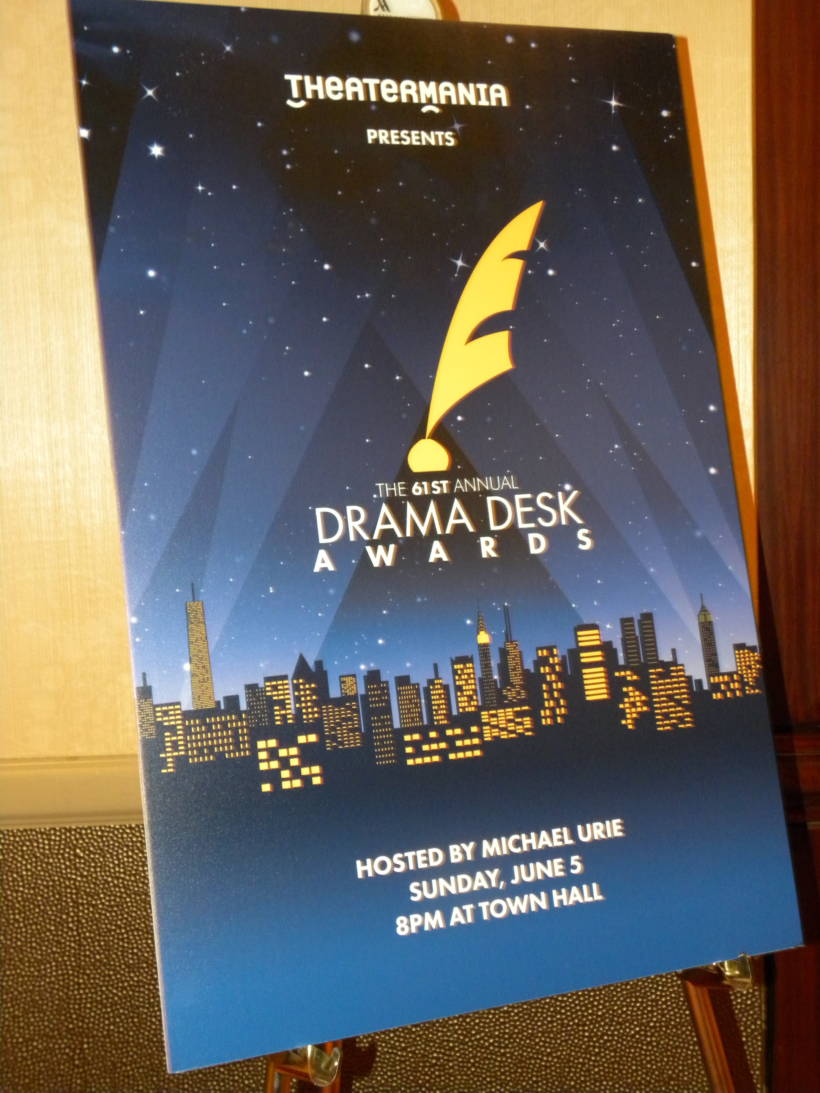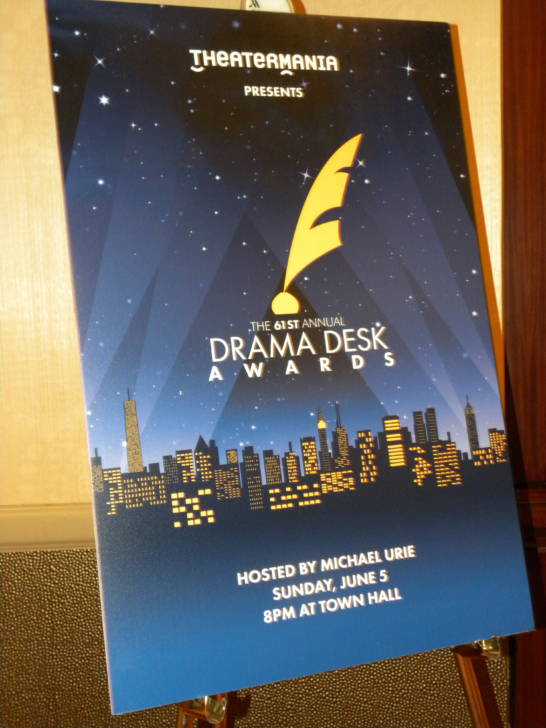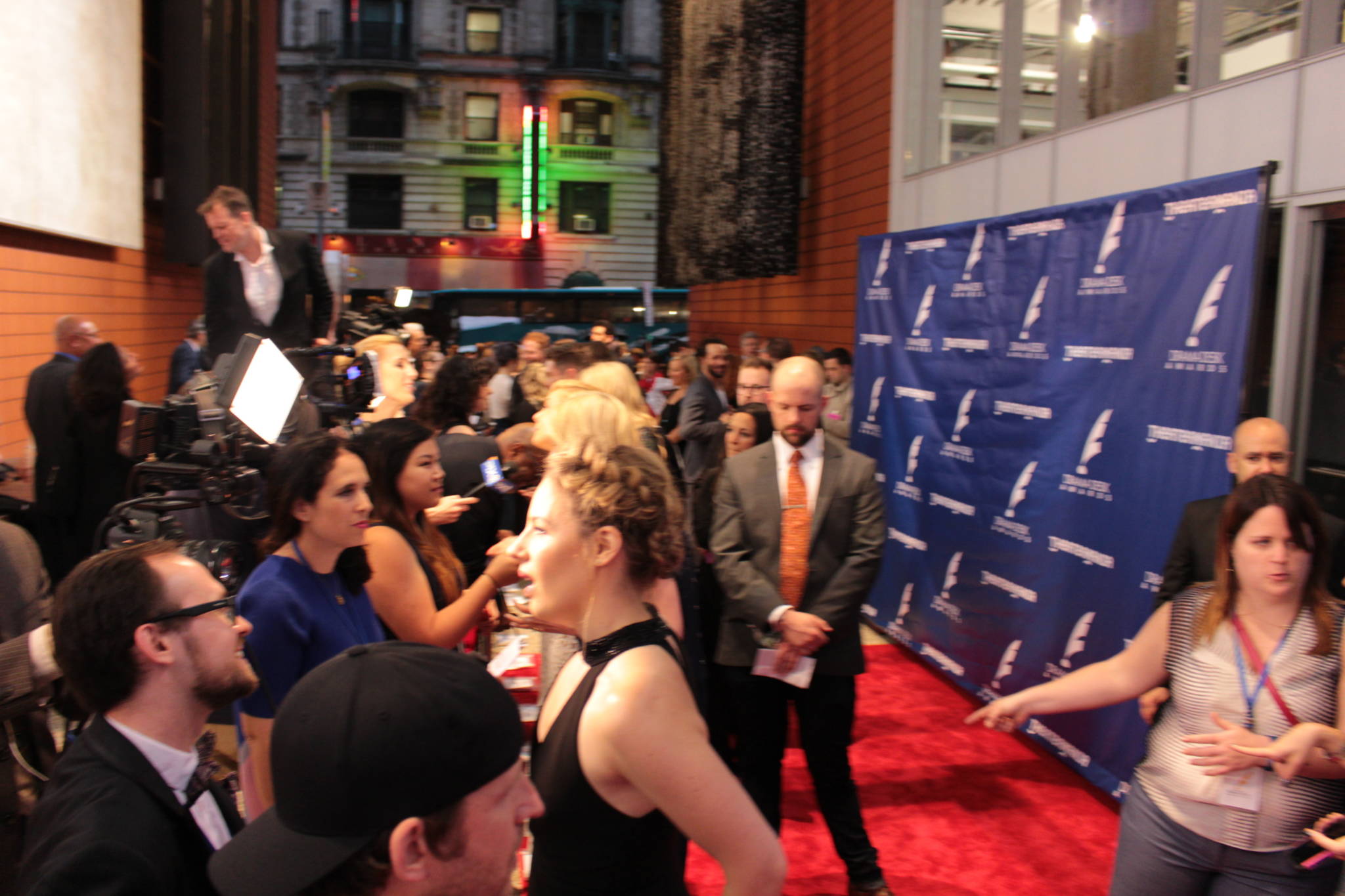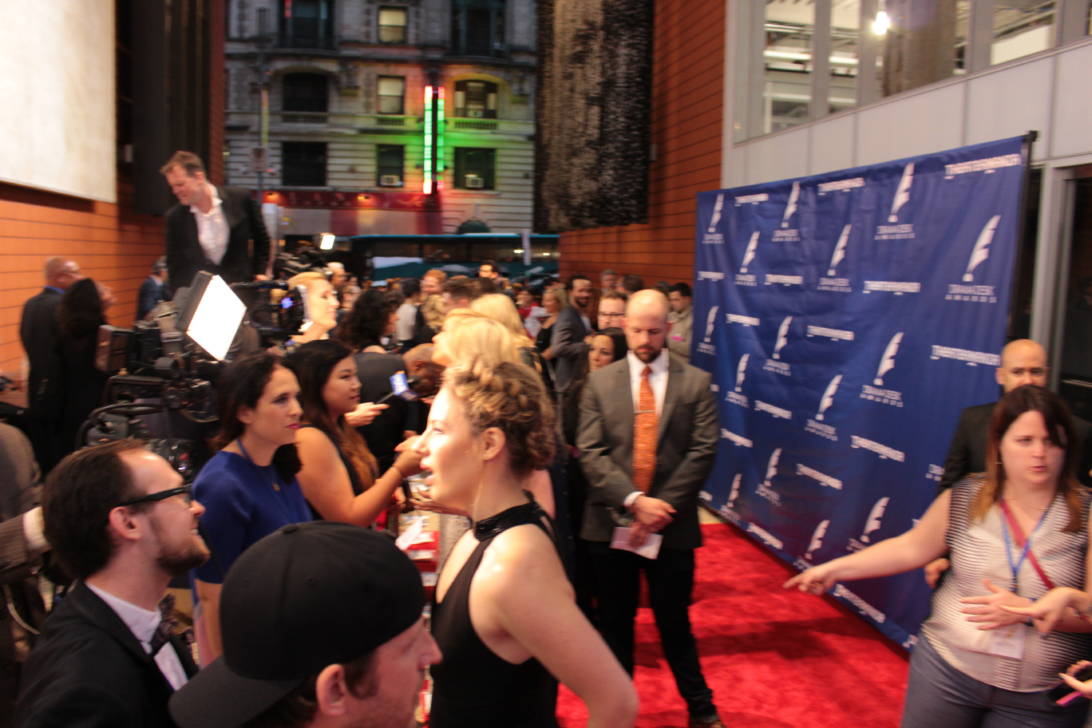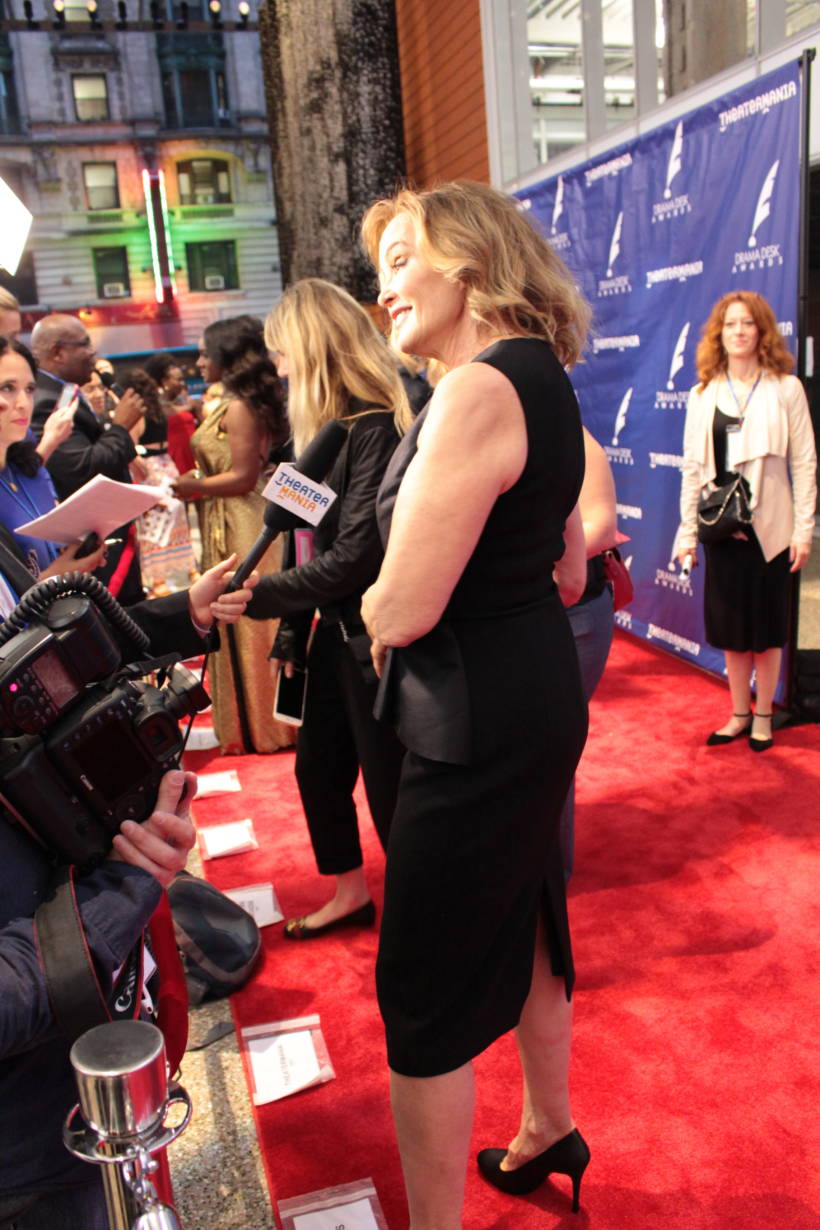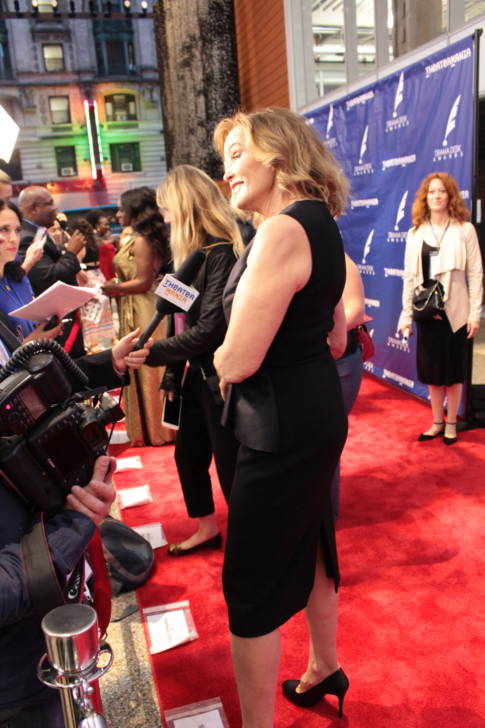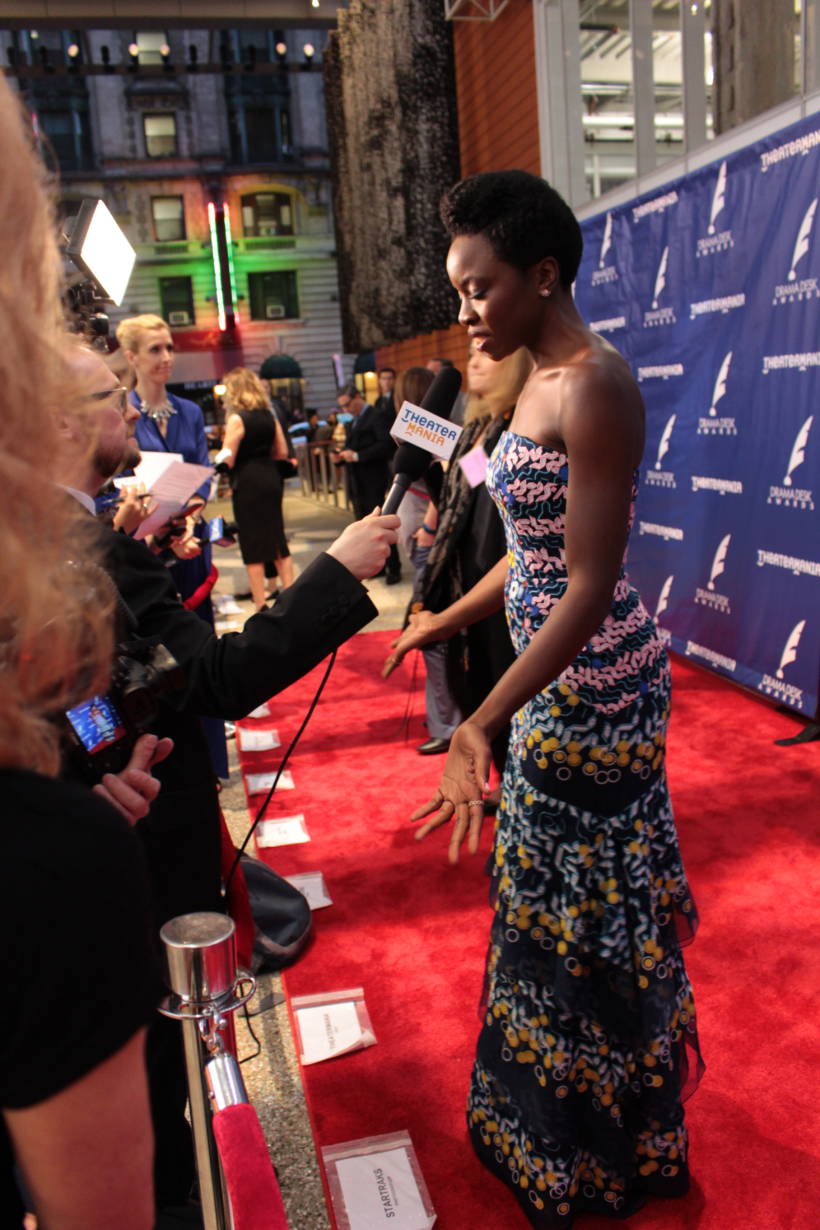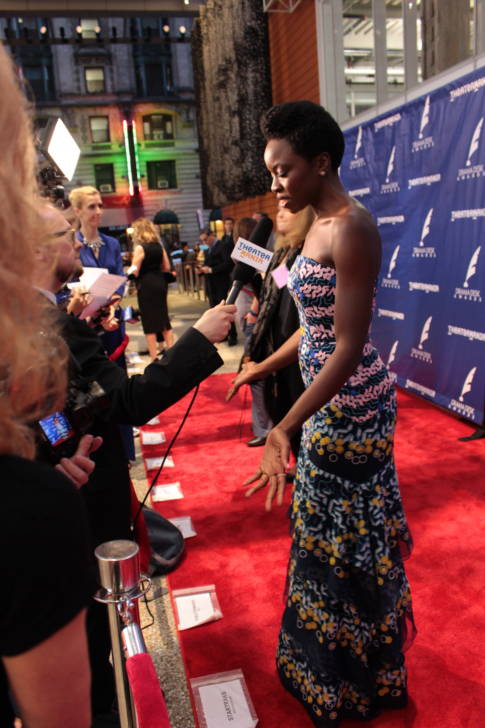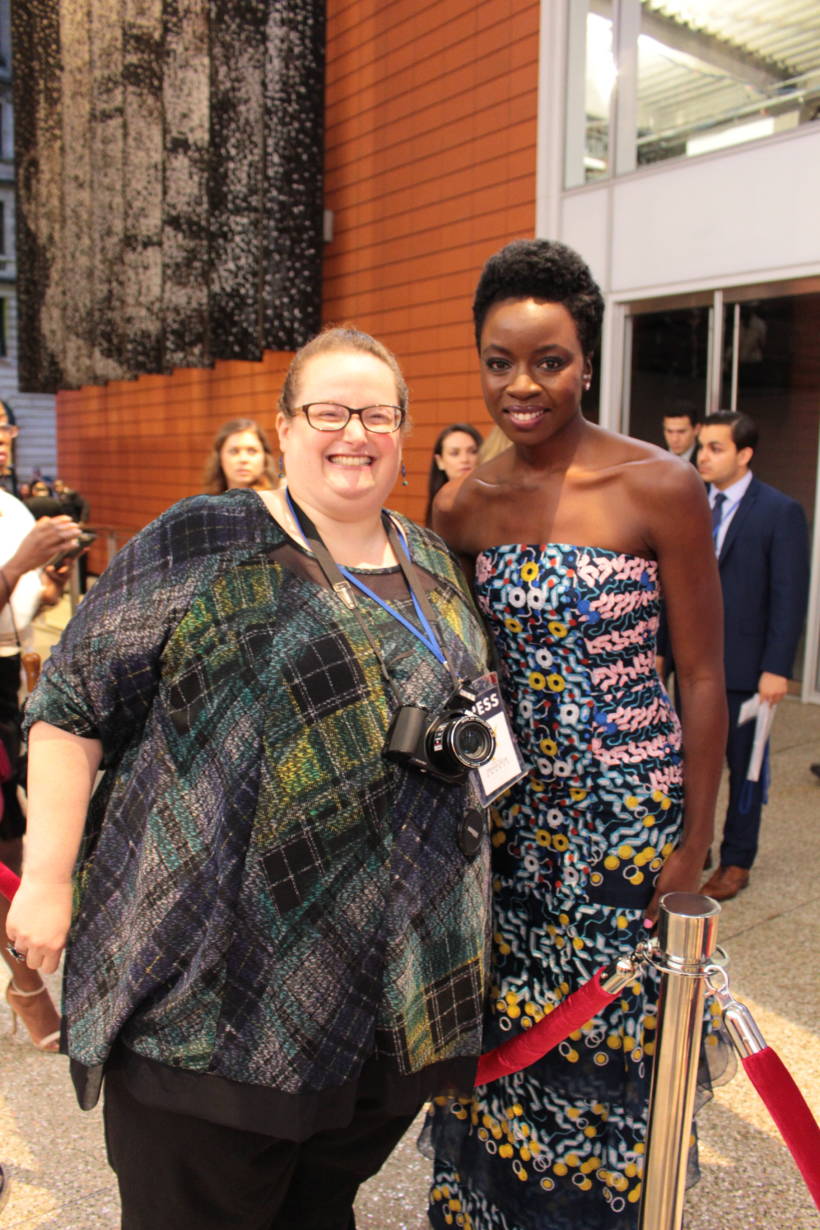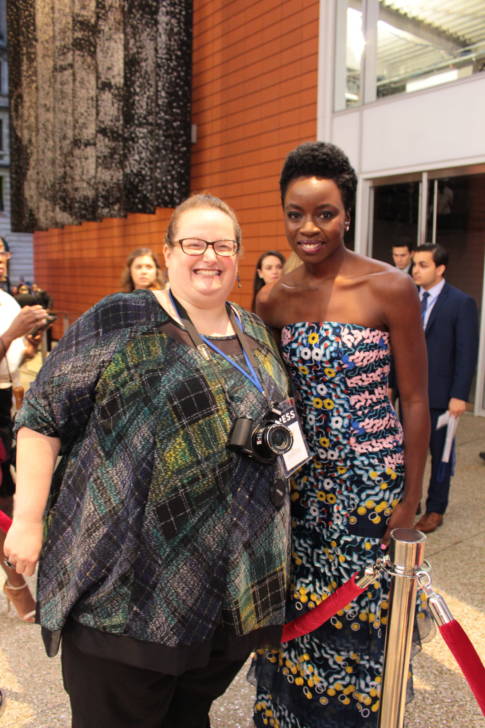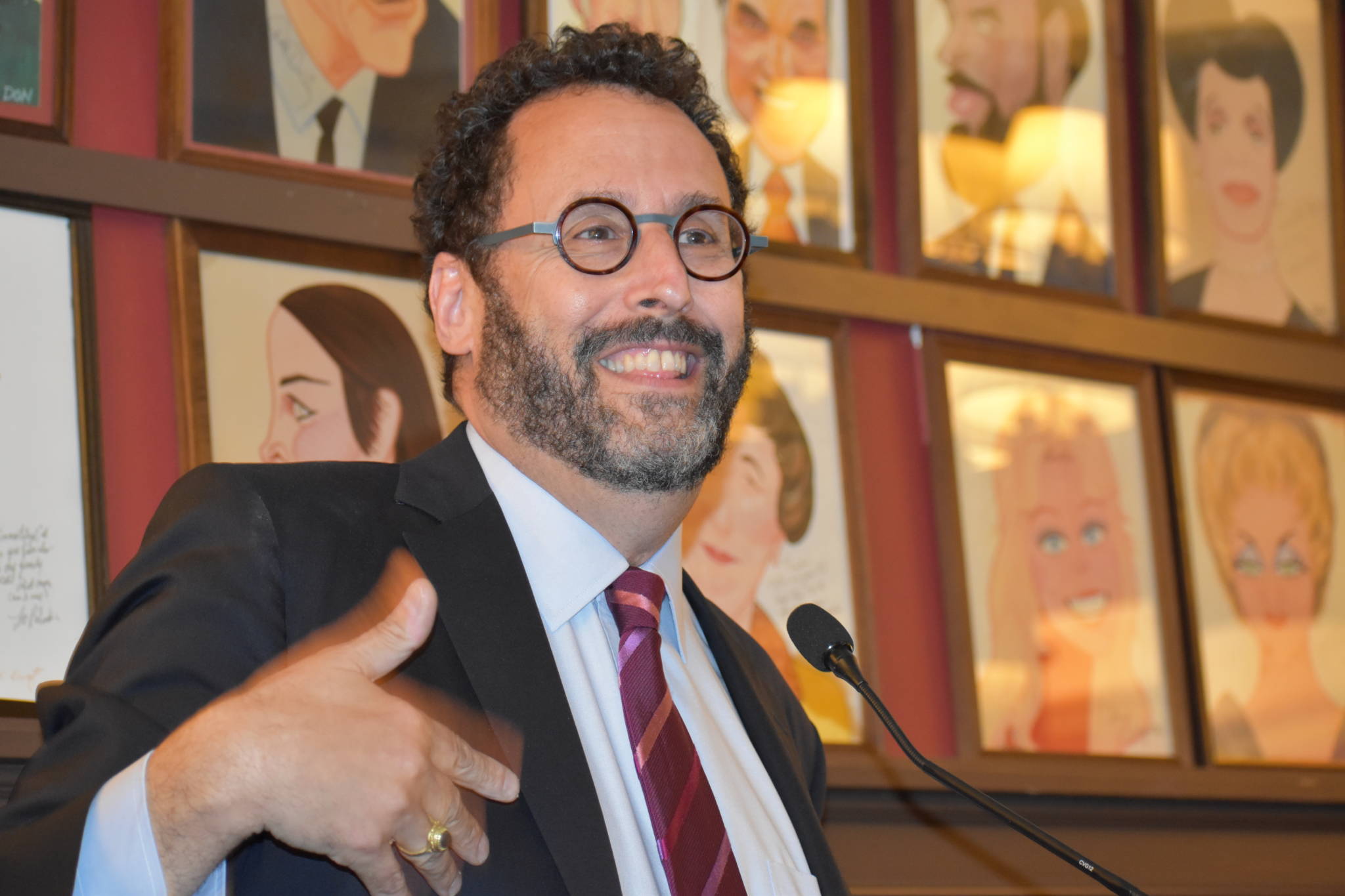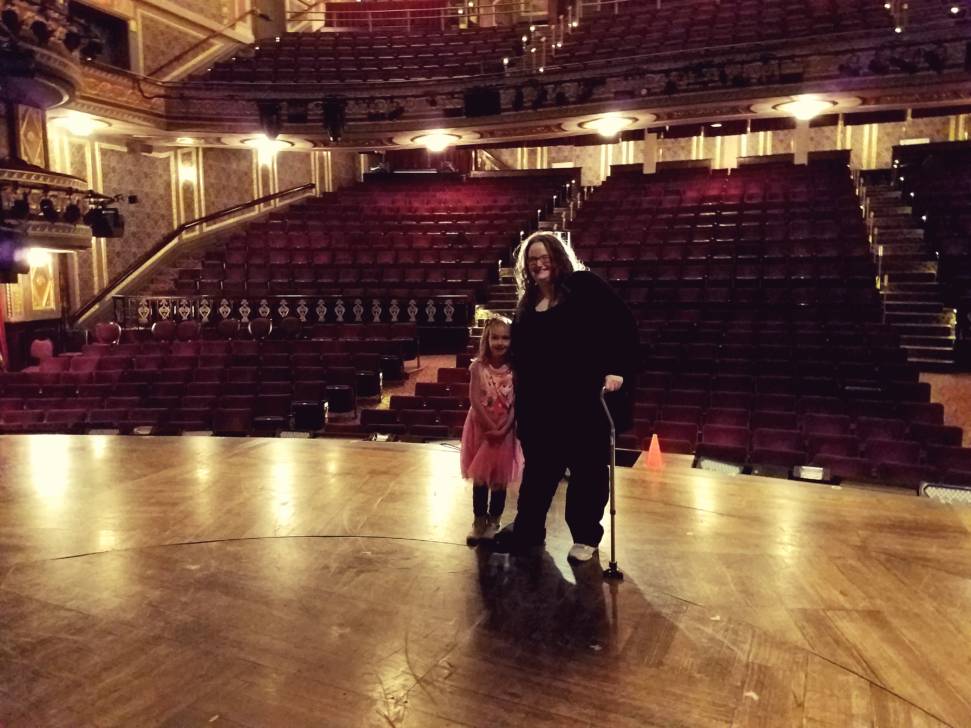 ---
Iris' Essential Broadway Playlist
This is tough. There are so many good ones. I'm not a glutton for classics. I got my 9 year-old niece into theater, and we listen to The Prom non-stop.
"Barry is Going to Prom"
"It's Time to Dance"
I love Hairspray, probably the only show with a plus-size protagonist who is also a hero.
"You Can't Stop the Beat"
Memphis is an exceptional show from start to finish. It should be taught in every theater class,
"Someday"
"The Music of My Soul"
"Memphis Lives in Me"
Murder Ballad has one of my favorite endings, and some phenomenal lyrics that would resonate with most anyone.
This song from Waitress is a bona fide hit from its first notes. It is as powerful as it is heart-wrenching.
How can you not cry when you hear this song from Once?
It's probably cliché to say these two because they are big ones, but Dear Evan Hansen's showstoppers always get me.
"Waving Through a Window"
"You Will Be Found"
This is not from a musical, but Joe Iconis' tune tugs at my heart every time I hear it sung by Jason Sweettooth Williams.
My current obsession is Six. I can't get enough of it. It is also the best musical of the year so far.
"Don't Lose Ur Head"
"Get Down"
"Six"
Thanks Iris!  Welcome to LIHSA!!!
We can't wait to listen to your playlist and dream that we're by your side on the Red Carpet!!!
Sign up for our Newsletter!