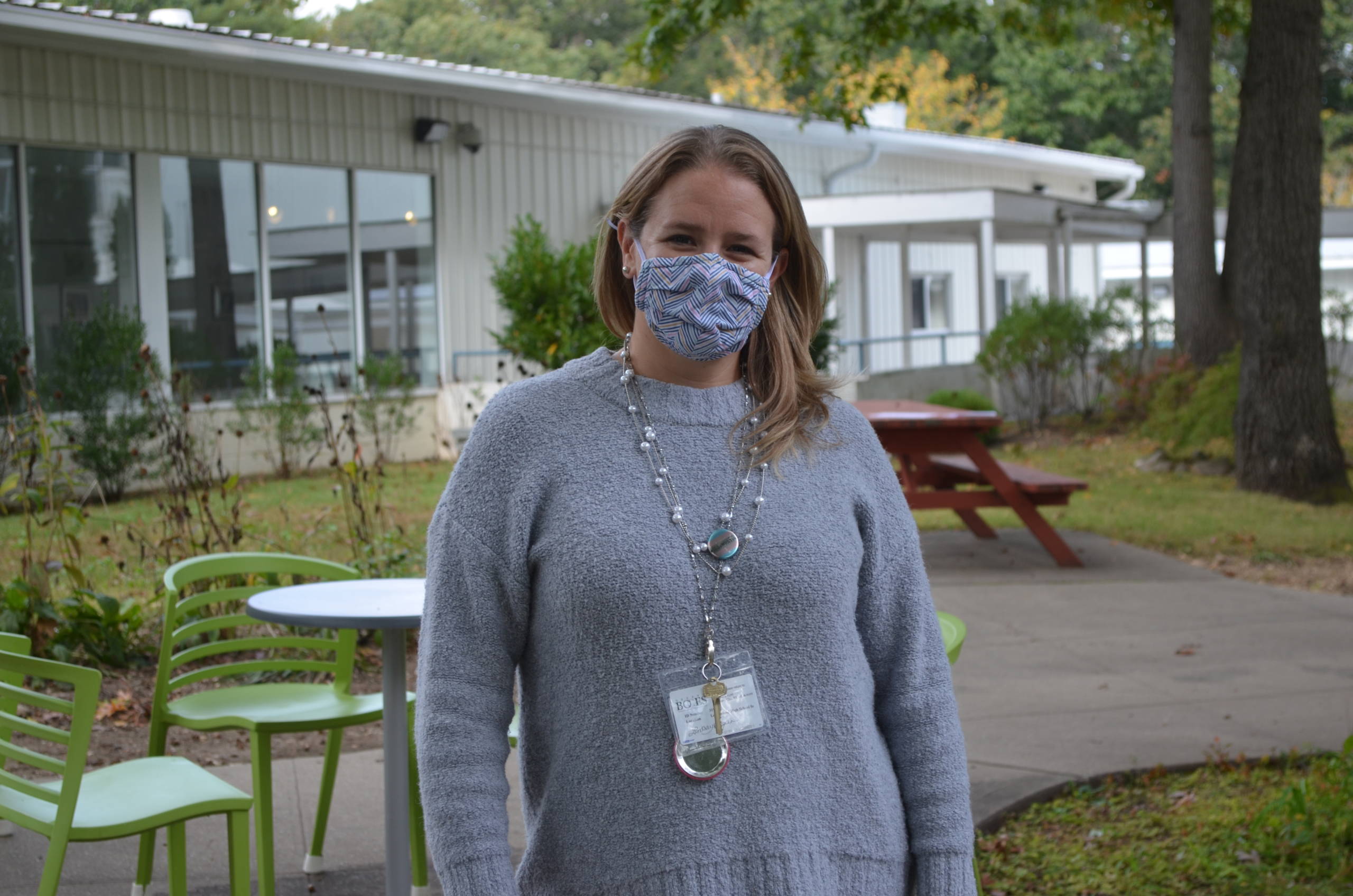 Meet LIHSA English & Theatre Teacher Lindsay Rogan
After joining the LIHSA team for the summer program in 2019, we couldn't be happier that Lindsay Rogan decided to stick around and share her talent and experience with LIHSA Students all year long!
As you can see from the interview below, Lindsay brings so much to our school and is a great addition to the team.
Education background
Like most performers, I began dance classes at a young age and found musical theatre in middle school. In high school, I was in a dance company "Spirit of an Angel" which allowed me to work with a variety of choreographers and learn different styles of dance. I majored in Musical Theatre at University at Buffalo where I earned my BFA and started a student-production "From the Wings". After I graduated, I named a new director to take my place and ensure the production continued after I left. That director was Ms. Erica Giglio-Pac! I earned my MA in Educational Theatre and English Education at New York University and studied Educational Leadership at College of St. Rose. I am NYS certified in Dance, Theatre, English, School District Leadership and School Building Leadership.
What inspired you to become a teacher?
I became a teacher because I had many incredible teachers who had a positive influence on my life and reminded me that there are many ways to be an artist. Broadway is often viewed as "the ultimate goal" but is not necessarily fulfilling for everyone. It is so rewarding to be an arts educator because art, and the professional skills that come along with being an artist, are essential to all careers. I love working with students because their creativity is inspiring.
What is the most fulfilling part of the job?
The most fulfilling part of being an arts educator is hearing from students after they've graduated. Getting messages from students that say, "Your acting class helped me during my college presentation" or "My favorite memory from HS was the school musical" always makes me smile.
What hobbies do you enjoy when you're not in school?
I love seeing shows, listening to Podcasts, reading, and visiting the beach- even in the winter!
Favorite Broadway show
My all-time favorite show is "Once On This Island". My parents saw the original Broadway production and brought home the soundtrack. I was mesmerized by storytelling elements and it really got me interested in musicals.
Favorite actor
This changes frequently depending on what I'm watching! But I love Kate McKinnon from SNL because she always throws herself into her characters. I also adore Aidy Bryant from SNL because "Shrill" was such a powerful series that she wrote and I am really inspired by actor/writers. I also love the entire cast of Ted Lasso because it's such an ensemble show made up of unbelievable actors.
First impression after a month at LIHSA?
In summer 2019 I directed "Beehive" at the LIHSA Summer Camp. That was a great experience because it was my first time on campus and I was able to get a true sense of the professionalism that inspires LIHSA students. After my first month of teaching here, I love the facility, the amazing and supportive faculty, and my students. LIHSA is a place that I would have loved when I was a high school student and I hope that my own children can attend when they are old enough.
Words of wisdom for your LIHSA students:
Try everything! Sign up for as many clubs as you can, get involved in your home district and at LIHSA in any capacity available, and do as many performances/art shows that you can. The more you explore in high school and college, the better you will know yourself!