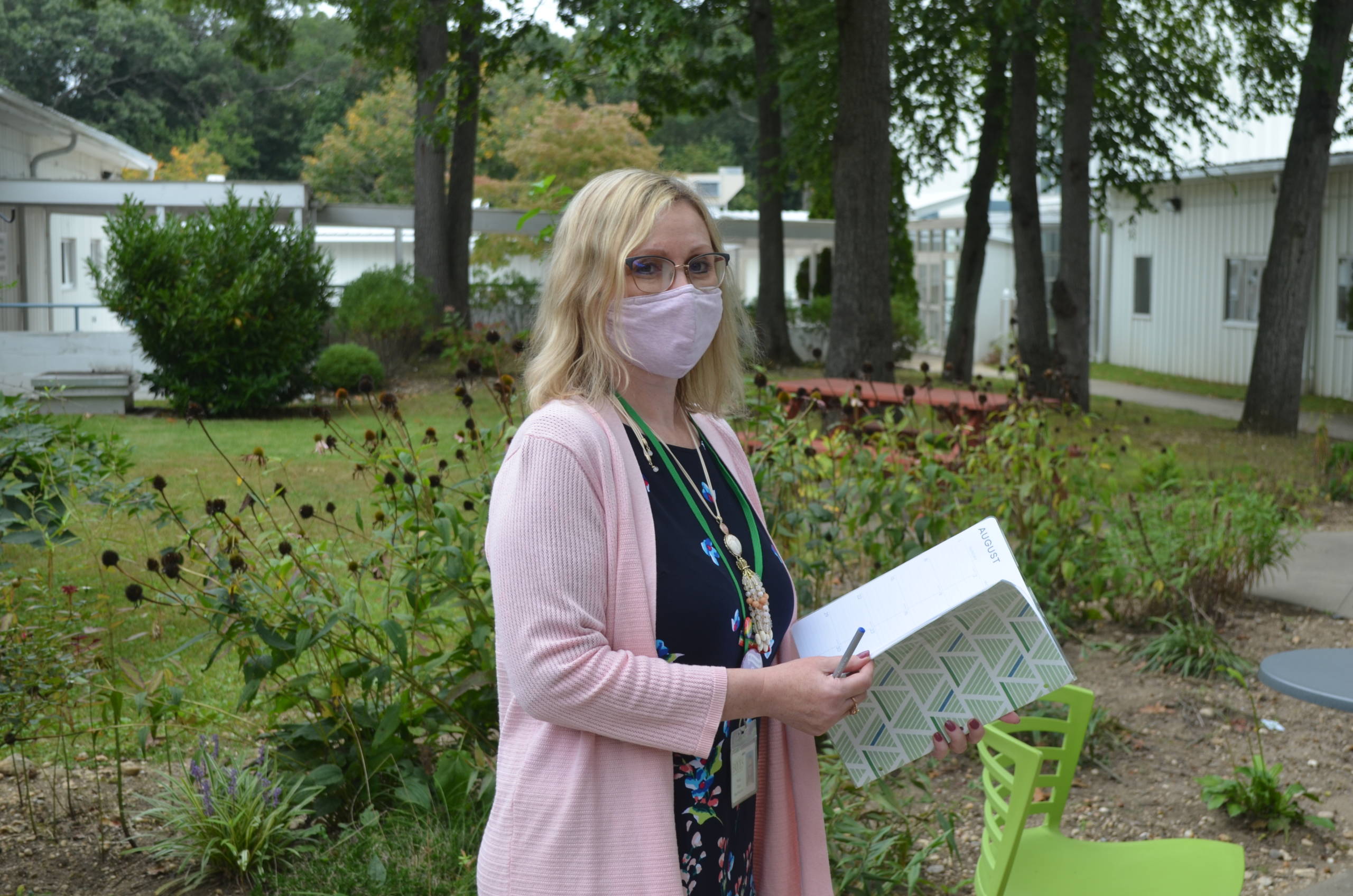 LIHSA Parent Education Workshops
PTSA Members, LIHSA is pleased to offer the following bi-monthly Parent Education Workshops, offered by two members of our student support staff, Dr. Nancy Tuck, School Social Worker, and Ms. Melissa Stencel, School Guidance Counselor. Each of the following discussion topics will be offered twice monthly (one morning time and one afternoon time), via this Zoom link.
We hope you can join us!
Wednesday, October 20 at 12:30pm
Helping students to prepare for college admission
The college application process can be daunting. And when it comes to arts-focused programs, there are additional components to navigate above and beyond standard college applications, e.g., preparing for pre-screenings and auditions, portfolio development, etc.
---
Wednesday, November 10 at 8:30am
Tuesday, November 23 at 12:30pm
Student Transition/Adjustment to LIHSA
Students/families have advocated for the privilege of attending this wonderful school. Even in a warm, welcoming school like LISHA, there is a transition process. Some students are more comfortable making new friends, while others are not as outgoing or comfortable in new social situations. Plus, by the second year, there are many existing friendships, which can make first year students feel more nervous about being part of a group. Students may need help moving outside their comfort zone or navigating new friendships.
---
Wednesday, December 8 at 8:30am
Wednesday, December 22 at 12:30pm
How to help teens maintain a balanced and manageable schedule
Time management can be very challenging, especially for high school students who try to do it all—do well in school, have extracurricular activities or after-school rehearsals, have part-time jobs, maintain socialization with different friends. Sometimes students don't have a lunch break, or "forget" to eat, stay hydrated, etc. Highly driven students are also often sleep-deprived. Communication of concerns or suggestions can backfire, especially when students are tired or cranky.
---
Wednesday, January 5 at 8:30am
Wednesday, January 19 at 12:30pm
Stress-relief strategies for parents as they transition back to full-time "everything"
All of a sudden everything is expected to proceed as they did pre-pandemic. But more restrictions, fewer resources, and more expectations can all lead to more stress for students and parents.
---
Wednesday, February 9 at 8:30am
Wednesday, February 16 at 12:30pm
Why Personal Pronouns Matter
Adolescence is a critical time of self-identity exploration and expression. Students may identify as binary (male or female), as non-binary (gender identity is not exclusively male or female; gender identity is both male and female; or gender identity is neither male nor female), or Queer (umbrella term used by people who think of their sexual orientation or gender identity as outside of societal norms; some view the term queer as more fluid, inclusive, or expansive). Students may be in the process of transitioning (gender identity, gender expression, biology (gender affirming hormone administration and/or surgery), or legal recognition). Pronoun and name usage are key components of self-identity. Parents, grandparents, and siblings (or other relatives) are very important supports for their children, but may find themselves having difficulty understanding, accepting, or adjusting to their adolescent's self-identity, pronoun usage, and chosen name. This workshop will educate and share important facts and strategies for supporting and affirming students at this critical juncture when they are at significantly heightened risk for depression, anxiety, and suicidality.
---
Wednesday, March 9 at 8:30am
Wednesday, March 23 at 12:30pm
Dealing with loss and grief
Many families are reeling from loss of all kinds—loss of loved ones due to COVID or other illnesses, loss of relationships, loss of jobs/income, divorce/separation, or any number of factors.
---
Wednesday, April 6 at 8:30am
Wednesday, April 13 at 12:30pm
Helping students with learning and/or social-emotional instructional and testing accommodations self-advocate for these services in college
Throughout grades k-12, parents/guardians are the ones who advocate for their children to receive the instructional and testing accommodations necessary for success at school. But, once in college, it will be up to the student to advocate for themselves and know where/how to access necessary academic and social-emotional supports.
---
Wednesday, May 11 at 8:30am
Wednesday, May 18 at 12:30pm
Reflections and More Transitions
Students and families start to get nervous about what is about to come next. The end of the academic year brings up mixed feelings—anxiety over saying good-bye to classmates, friends, teachers, coaches, and mentors (whether for the summer between junior and senior year, or for moving on to college), and what to do about friendships/relationships they formed with peers at LIHSA, their home schools, through extracurricular activities, etc. It is also a time of excitement and anticipation—new summer jobs/internships, moving into dorms, meeting new people, and embarking on new adventures and experiences. Parents have mixed emotions too—bittersweet feelings of pride/happiness for all their children's artistic and academic growth and accomplishments, mixed with anticipated sadness of empty nest (or reduced nest)!
Find more resources on our Parents Event Page or contact LIHSA Social Worker Nancy Tuck at ntuck@nasboces.org.