Meet Our Scholar Artist Toni Nemazi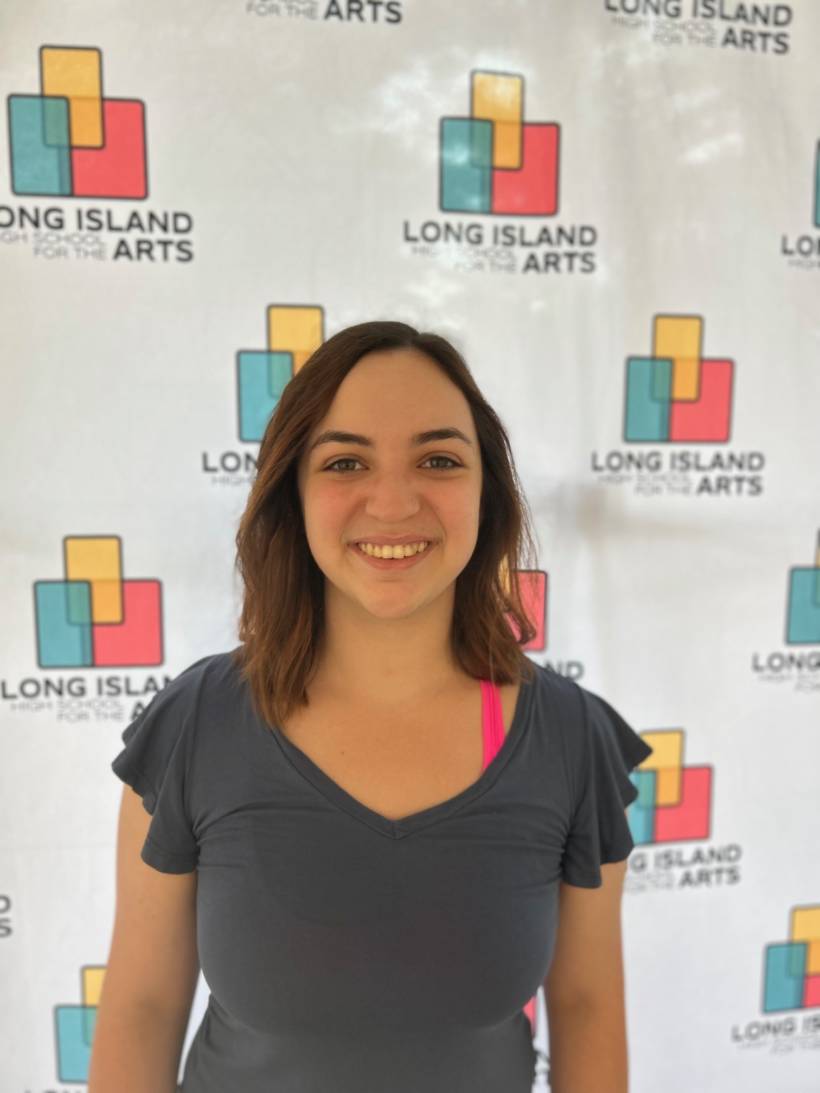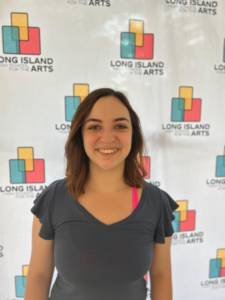 We are thrilled to introduce you to our one of our 2023-24 Scholar Artist winners, Toni Nemazi, a senior from Cold Spring Harbor who is studying Musical Theatre at LIHSA!
The Scholar-Artist Awards program was developed by the Long Island Arts Alliance (LIAA) to recognize outstanding high school-age artists to the public in monthly profiles that will appear in Newsday and on Newsday.com. Scholar–Artists are chosen from five disciplines: Visual Arts, Music, Theater, Dance, and Media Arts. Selections are made from a pool of students nominated by Long Island's high schools. In addition to the twenty students selected to receive Awards of Distinction, twenty additional students are selected to receive an Award of Merit at a year-end LIAA recognition event.
Toni is one of three LIHSA students who will be honored this year by LIAA. She was nominated by Ms. Larkin and Mr. Brick.  Here's a Q & A with Toni. 
What does being named a Scholar-Artist or Merit Award winner mean to you?
Being named a scholar artist is so validating. I have worked very hard to become the artist and person I am today. Acting is my life and my passion. It allows me to tell someone else's story, empathize with the character, and create not only my own art, but the authors art as well.  The author allows me to play and create and express and give their art life. Getting this acknowledgment shows me that all of the work I have been doing is paying off.
Describe your experience so far at LIHSA. What are some of the highlights?
LIHSA has made me a much more well-rounded actor. Last year, I was in a musical theater history class taught by Mr. Brick. Learning about different composers and their background and how that affects their work was so powerful. It was a perspective I never really understood. It helped show me that everything that a composer, playwright, and choreographer does is always intentional. Because of that class, I am now a big proponent of script analysis and understanding the history not just behind the musical or play, but behind the creator.
Do you have any particular teachers or mentors who inspire you? Why?
All of my teachers have inspired me greatly, but my old band teacher, Mr. Chiarello, and my old chorus teacher, Mr. Beja have played the biggest part in leading me towards what I love and who I've become. Mr. Chiarello was my teacher from 4th grade through 10th grade. He was the first person to teach me how to read music. I know that probably doesn't sound impactful, but it was. My family is not very creative in nature. We're a big family of nerds. I was always attracted to music, but my mom and sister knew nothing about playing an instrument or singing. Mr. Chiarello was the first one to show me this whole new world. I got lucky and got to have him as a teacher through my second year of high school. Mr. Beja saw something in me from the first day I met him. In 8th grade, Mr. Beja cast me as my very first lead. I was Maria in "The Sound of Music". I don't understand why, but he had confidence in little, anxious, 13-year-old me. He pushed me so much that my comfort zone is way larger than it used to be. He gave me so much confidence. If I didn't meet Mr .Chiarello or Mr. Beja, I don't know that I would've discovered my passions for music and theater.
Where do you see yourself in 10 years?
I'm not exactly sure where I see myself in 10 years, but I know that I'll be pursuing what I love.
What are your hopes and plans for the future?
The ultimate dream is to live in London and perform at Shakespeare Globe Theater and on the West End. Eventually, I want to get my master's in music education and theater education and build an arts program in a high school that doesn't have one. My access to theater education and music education has impacted my life greatly. I want to give students the opportunity to these art forms. Even if a student doesn't intend to pursue and a career in this field, arts education can still have an impact on them. Maybe they'll discover a new outlet where they can express themselves or maybe they'll find a new hobby.
How do you feel your experience at LIHSA has helped you to succeed?
By providing classes that have made me a more well-rounded performer.
Are you planning to attend college? If yes, where? What will you study?
Yes. I don't know where yet, but I hope to get a BFA or a BA in acting.
What career path do you hope to follow?
Performance and then education.