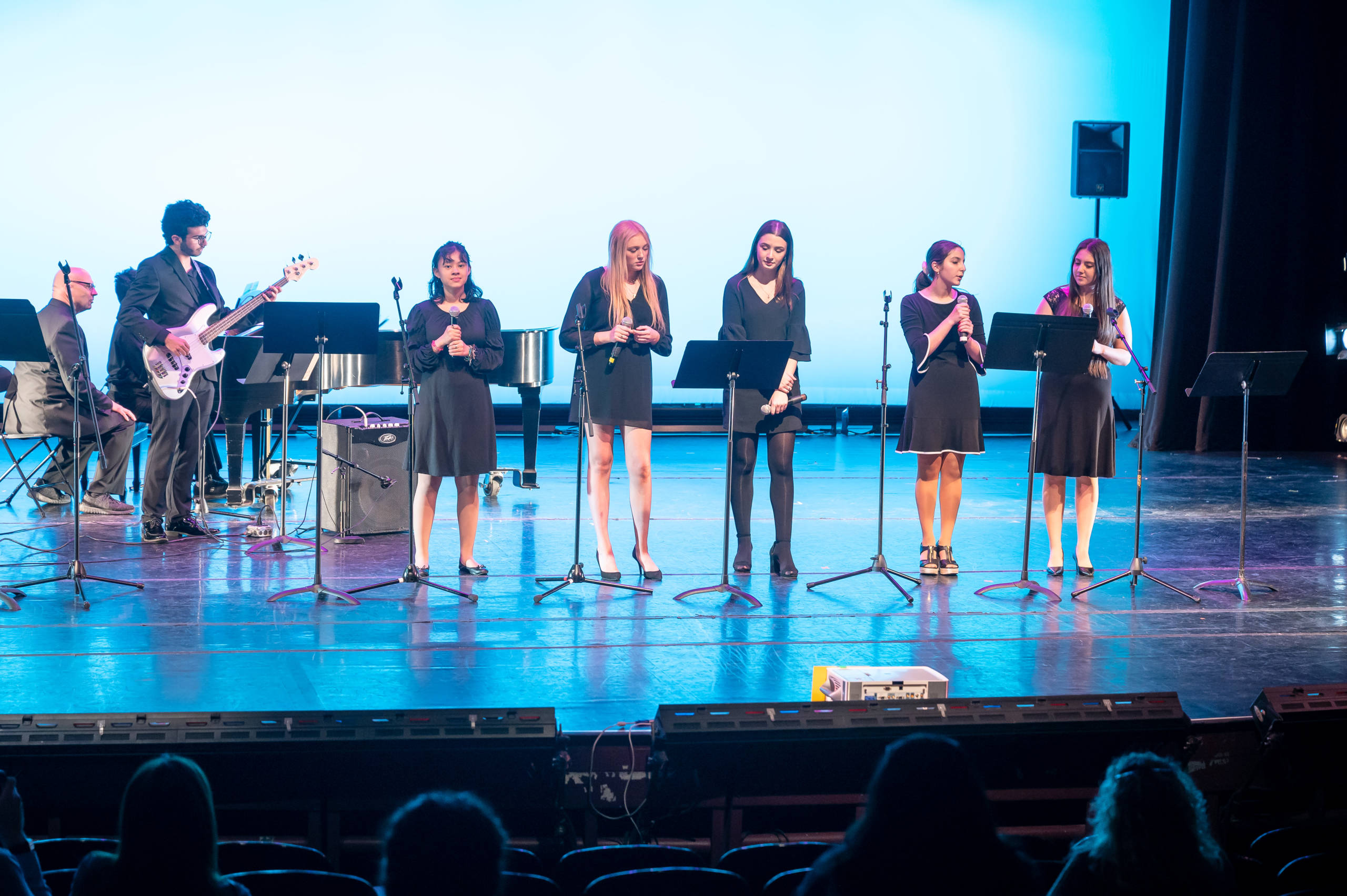 National Honor Society Inductions Spring 2023
Congratulations to the 26 Long Island High School for the Arts students inducted into the Tri-M Music Honor Society, International Thespian Society, National Art Honor Society, and National Honor Society for Dance Arts our National Honor Society Induction Ceremony on April 20th!
Sofia Haintz, a Musical Theatre major from Elwood John Glenn High School, is the President of International Thespian Society at LIHSA. In her role she organizes events, fundraisers, and a field trip the group will take. She's especially grateful for LIHSA's chapter of the organization because her home school doesn't have one and she really appreciates the chance to be with other theater students and share in their mutual love of theater. It meant a lot to her to be inducted and perform with fellow students.
Ray Schwan is a Music student from Seaford High School and is President of the Tri-M Music Honor Society.  He was proud to speak at the Induction ceremony to describe the role of Tri-M and how it affects the community. He gratefully acknowledges faculty member Jerry Nobile for advising the group.
Sabrina Swirsky is a Dance Student from Massapequa and serves as President of National Honor Society of Dance Arts. She enjoys welcoming people into the Dance community where they can share their passion for dance with others.