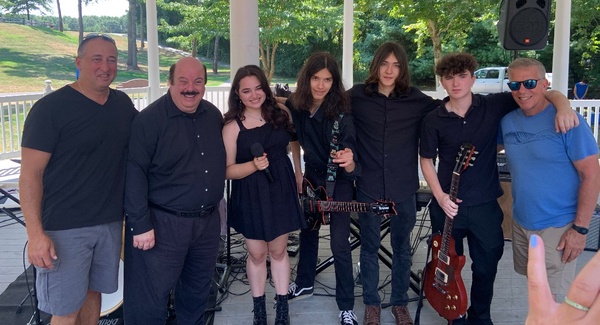 Getting the Band Back Together: Nesconset Day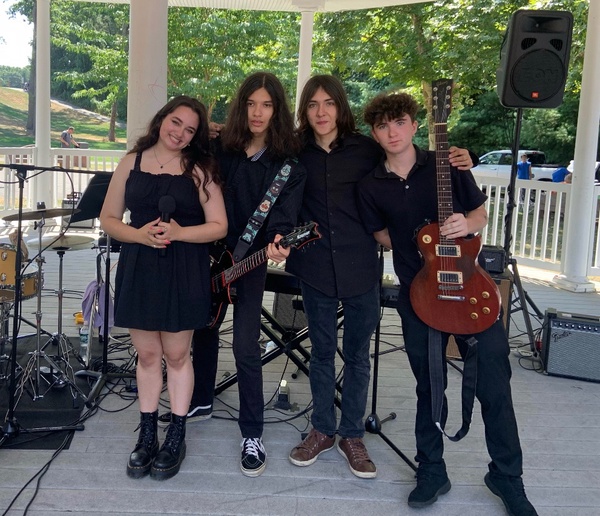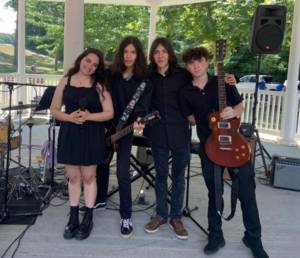 When Faculty Member Jerry Nobile got a call from Ramona's Gift to Music founder, John Magione in August inviting LIHSA students to participate in Nesconset Day on Sunday, August 28th, he leaped into action to literally "get the band back together" with members of the 2021-22 academic year's Classic Rock Ensemble class agreeing to perform.
The 40-minute, 9 song set featured one Class of 2022 alum and three current LIHSA students.
Lauren Marchand -Vocals – Jericho UFSD
Charles Cerrito – Guitar and Bass – Long Beach City SD
Logan Palmer – Guitar & Bass – Bethpage UFSD
Dylan Pedroza (2022 LIHSA graduate) – Levittown UFSD
Jerry Nobile – Teacher & Drummer
The set list was:
"Hit Me With Your Best Shot" – Pat Benetar
"I Feel The Earth Move" – Carole King
"Dreams" – Fleetwood Mac
"Let it Be" – The Beatles
"Rolling In The Deep" – Adele
"Who's Crying Now?" – Journey
"In My Life" – The Beatles
"Heart of Glass" – Blondie
"You May Be Right" – Billy Joel
The students were all very excited and thankful for the opportunity to perform. Nesconset Day is an annual event and we've already been invited back!
Check out these short video clips from the performance: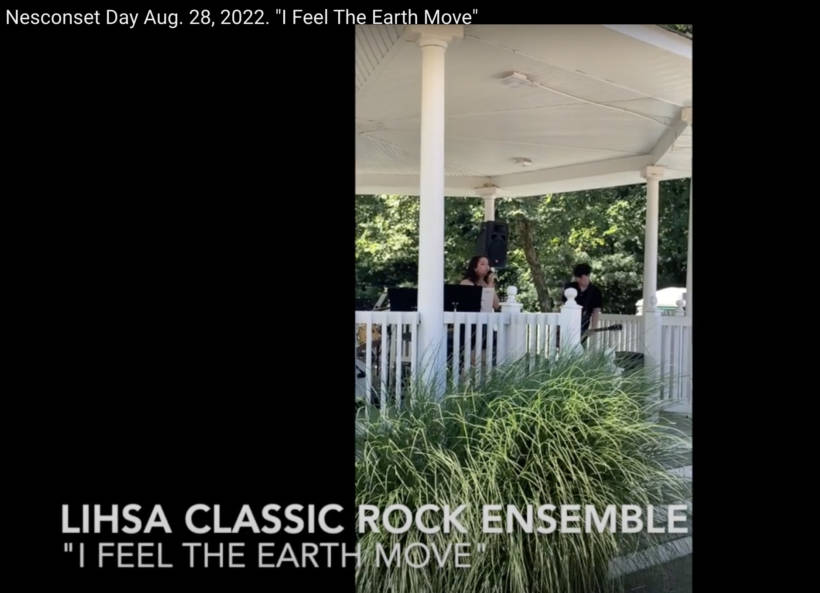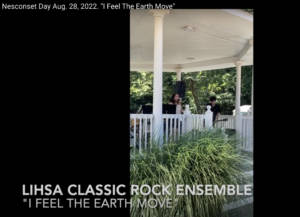 Sign up for our Newsletter!