The LIHSA Difference: Popular Line Dancing for PE Credit
In this blog series, we will take a closer look at what makes our program so special and unique. Today we will learn more about our Popular Line Dancing PE class taught by Natalie L'Etoile.
Natalie L'Etoile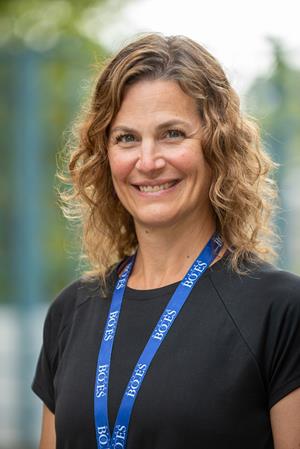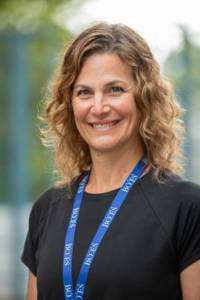 Natalie L'Etoile is in her second year of full-time teaching at LIHSA. After receiving her BFA at the University of Utah, she became a company member of Alaska Dance Theater. Ms. L'Etoile's career path eventually brought her to New York where she was a regular visiting teaching artist throughout New York City, received her Masters at Queens College to Teach Physical Education (and later became dual certified to teach K – 12 Dance), and came across a flyer to participate in a choreographers collective called Notes in Motion. This group held weekly meetings to exchange ideas, offer each other support, and create connections among all the participants. Ms. L'Etoile was a founding member as Notes in Motion became a Modern Dance company and she danced and taught with the company for ten years. Now known as Amanda Selwyn Dance Theater, the company celebrated their 20th anniversary season just before the pandemic at Baruch College and Amanda Selwyn will be conducting her second year of artistic residency at LIHSA this spring.
Line Dancing
Ms. L'Etoile works hard to create innovative classes, such as the Popular Line Dancing for Physical Education credit. Line dancing is traditionally done without partners and learning repetitive steps in unison. In this class, students will take a rich and deep look at the history of Line Dancing across cultures and ethnicities and time periods. All dances that will be practiced will be modified as needed to meet proper COVID-19 compliance. Some of the dances that will be studied this term include The Hora (Israel); The Collier's Daughter (England); Greek Folk Dances: The Sirtaki , the Lathos, the Zorba; Italian/Italian American Folk Dances: The Tarantella, Mambo Italiano; Latin Line Dances: Cha Cha and Samba; and the class will culminate in the students creating their own line dancing piece. We can't wait to see those dances!