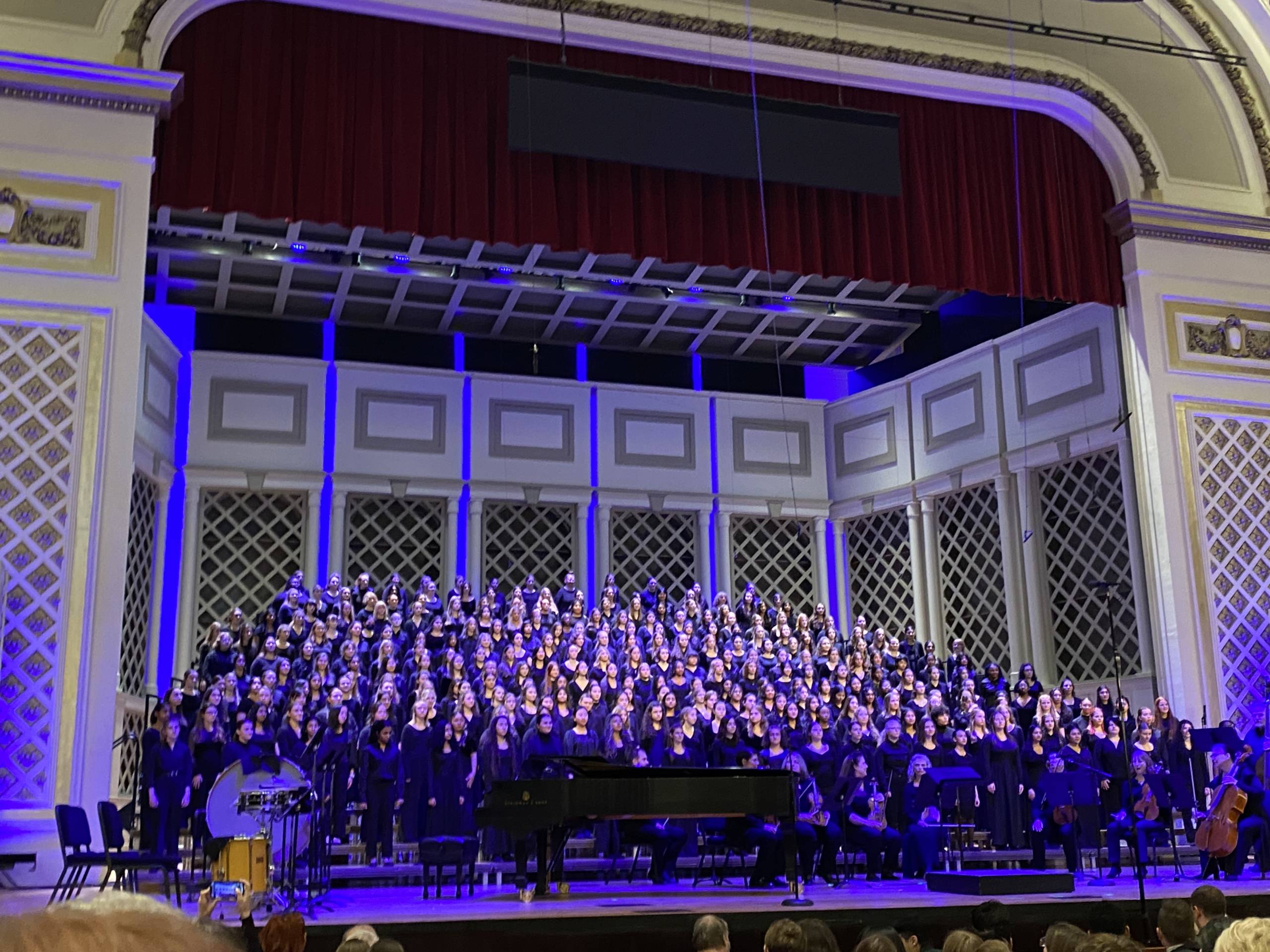 Toni Nemazi Performed in the National Honors Choir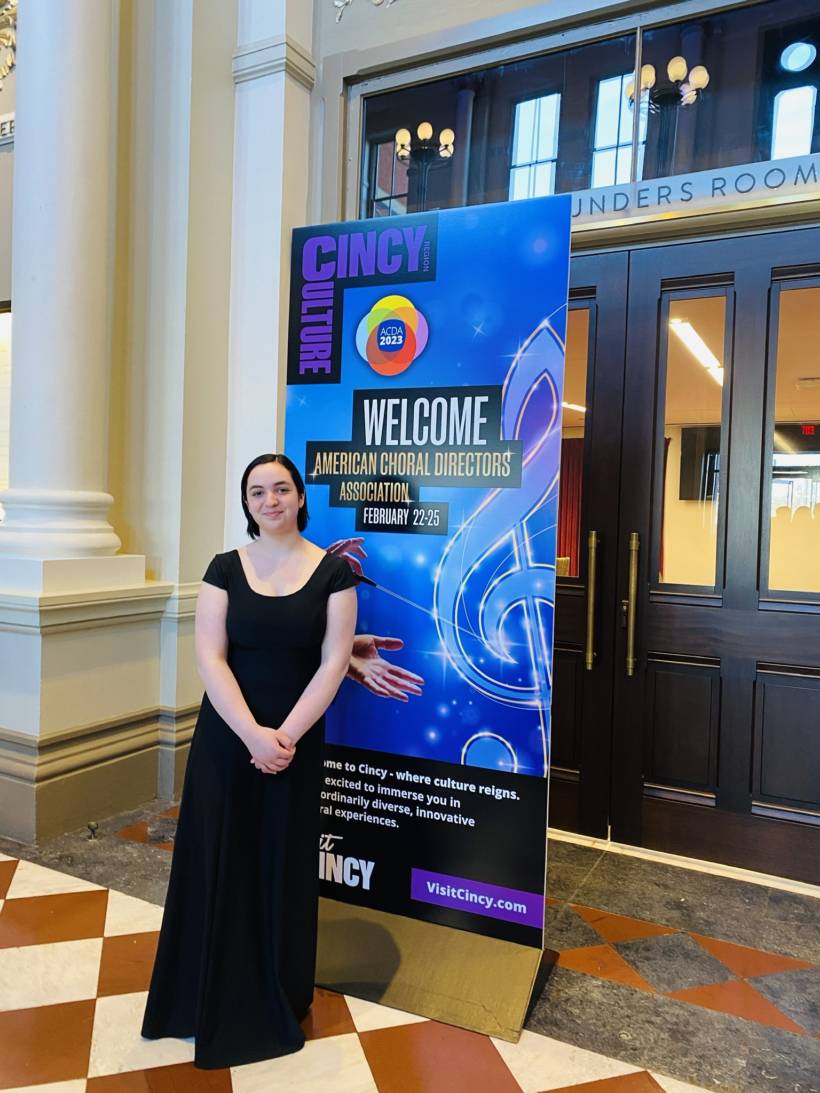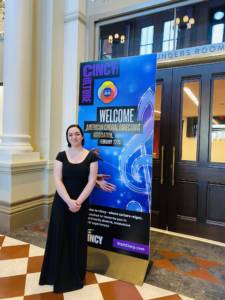 Toni Nemazi (they/them), a Musical Theatre major at LIHSA from Cold Spring Harbor, sang as part of the National Honors Choir at 2023 American Choral Directors Association in Cincinnati in February.
The theme of the national conference was "a place of belonging" and was the first conference back since COVID. This prestigious conference features world-class and inspirational performances.
Toni auditioned to be part of the Choir as a Soprano 2 and explained that the audition process is like a college pre-screen. They recorded an audio-only track at home that included a classical piece, a piece to show their vocal range, and a section of a piece that was commissioned for the Choir.
Once accepted, Toni received the music to learn about a month before the conference. Toni liked the challenge of performing music that was "difficult and interesting and powerful music." Adding, "It was tailored for people at a higher level of musical abilities."
"LIHSA prepared me well for the ACDA experience," said Toni. "It was such a professional environment and I get that every day for my performance-based classes which are like that."
In Cincinnati, Toni worked from 9:30 am – 9 pm to prepare for the performance which took place at the Cincinnati Music Hall which Toni described as "Absolutely stunning. It reminded me of Carnegie Hall."
The choir performed two pieces that were specifically commissioned for the choir, and one made its worldwide debut there.
Toni shared, "The acoustics and sound out of that room were so powerful.  I might have cried on stage when my conductor was talking about the composers and their stories and what each piece meant.  I worked on music for so long, it became a part of me. It felt so incredible and amazing. There are not enough words to describe it."
Listen to one of the exquisite pieces performed by viewing this YouTube video.
Congratulations, Toni! And thank you for sharing your beautiful experience.