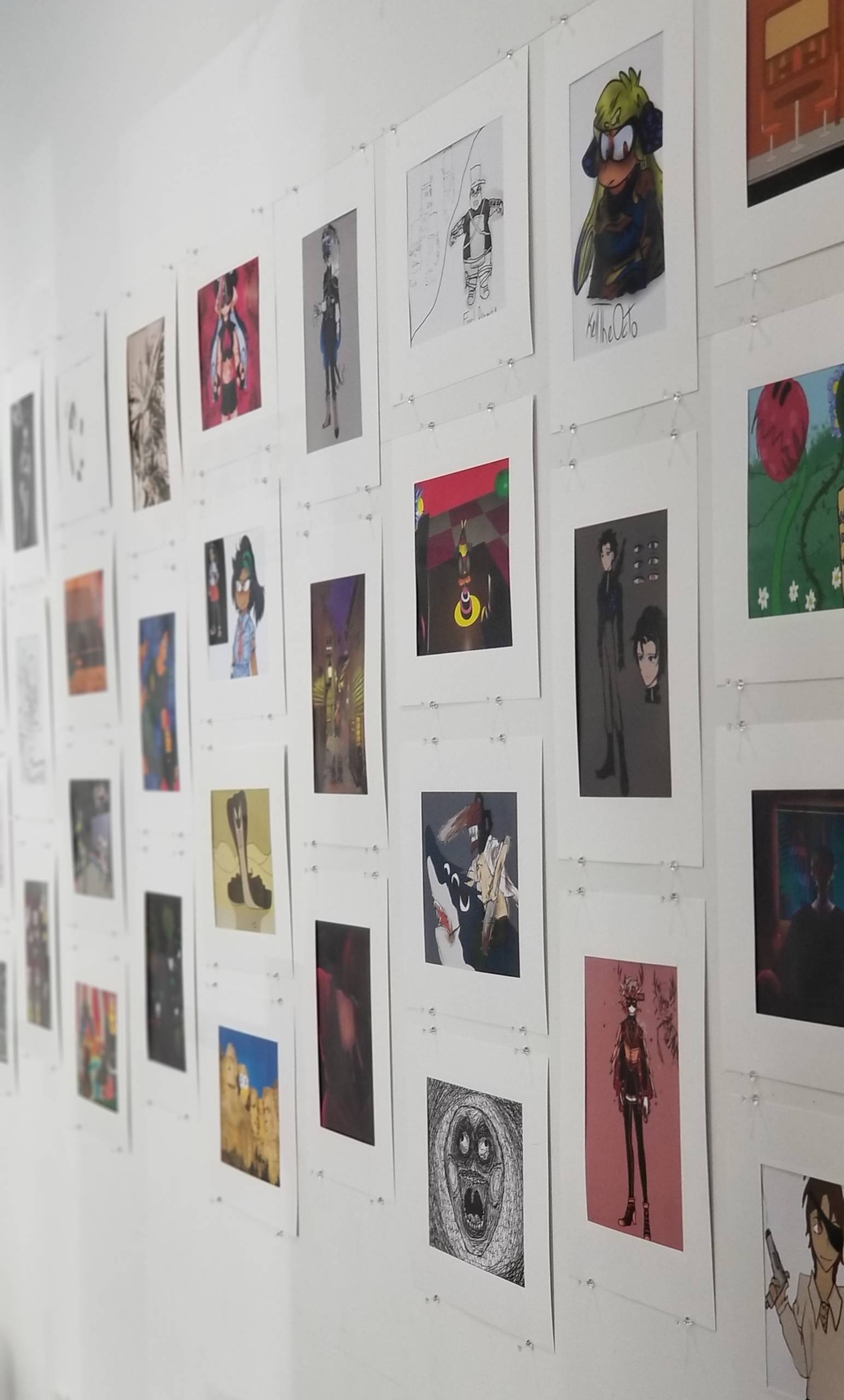 One River Art Show February 2023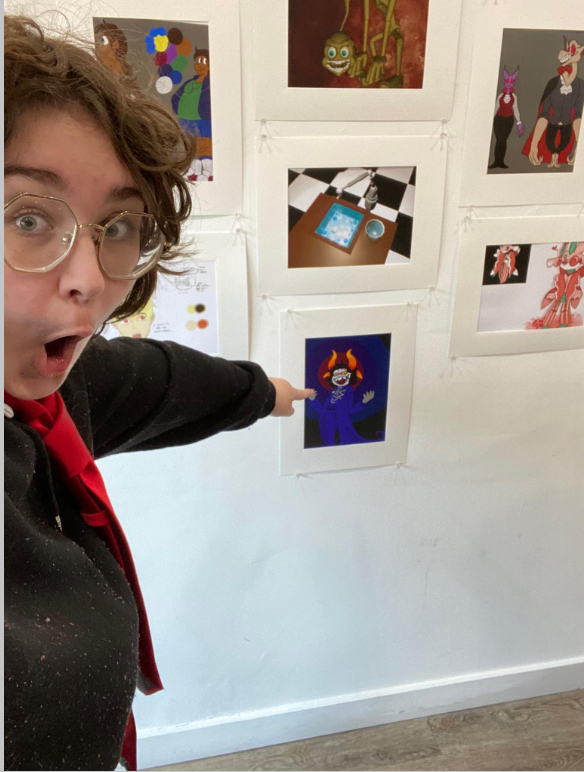 On February 25, an opening reception was held at One River School in Woodbury featuring the work of LIHSA's first year animation students.
Building on the theme "Concepts and Characters," students a collection of pre-production animation projects, including storyboarding, character design, concept art, as well as still frames from both 2D & 3D Animations. The animations showcased were mostly created in Adobe Animate and represented a series of class projects.
Students selected their best work from this year and were each able to showcase a small collection. Most – but not all – of the work was done in class. Students work was a combination of traditional hand drawings, photoshopped illustrations, stills from Autodesk Mays (3D) and Adobe Animate (2D).
In total, 100 matted pieces were on display on the gallery walls as well as a looping video showcasing simple 2D Animations in a dark room. The opening took place on February 25, but you can still catch this exhibit through March 27, 2023.
Thank you to our faculty member Chris Fedorczak for curating the exhibit and our students for their beautiful work.
Scroll down to see photos from the opening reception.