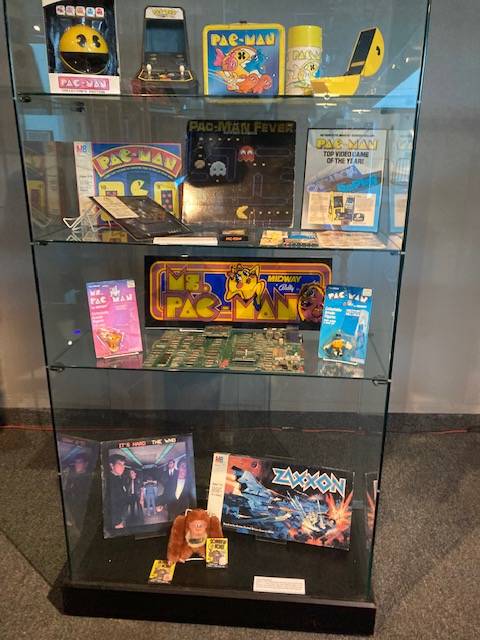 Game Design Students Visit The Cradle of Aviation
On Wednesday, March 8th, Game Design students had a real adventure.  They headed to The Cradle of Aviation Museum, a museum that celebrates Long Island's contributions to aviation.   The museum currently features The Arcade Age Exhibit, with video arcade games from the 1940's to the 1980's and 1990's.  Ms. Pac-Man, Space Invaders, and Donkey Kong are only a few of the classics that the LIHSA Game Design students got to play and study.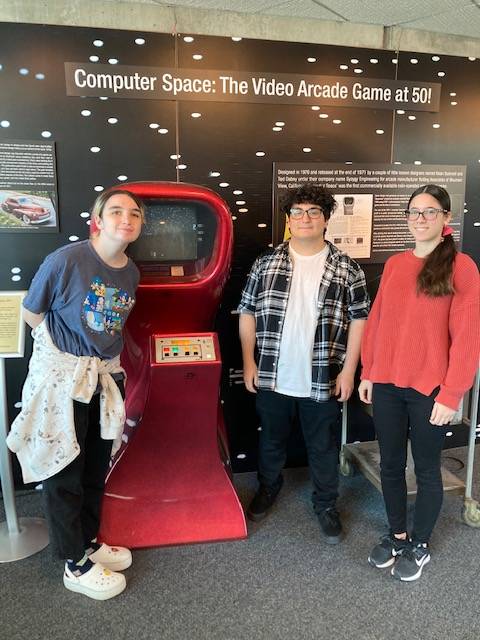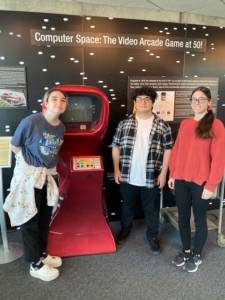 For the first part of the trip, students learned about and played video games from the first video game called Space War (pictured with game: Kyra Townsend, Dylan Urgo, and Gianna Forte), to current games such as Rocket League.
After lunch, students toured the aviation museum and were asked to take three pictures of different aircrafts from different decades that they would like to incorporate into a video game.
Gianna Forte from Syosset was excited about her visit stating, "On the game design trip to the Cradle of Aviation we explored and played games in a retro-style exhibit. I played Tutankham and it was so cool to me because not only was it a platformer game with a style and game play I really enjoyed it and it also gave me inspiration for the platform game I'm creating in class. After playing I have a lot of new ideas and I'm really happy a retro-game could inspire me."
Justin Gregory from Levittown studies shared, "The coolest game I played was the Original Street Fighter 2 game. It was really fun to experience the first arcade cabinet that Street Fighter was on. I also learned that making a game is way harder than it looks. A lot more goes into it, especially the skill and design of the game, not just the coding. It was a really fun trip!"
Ryan Dunn from Carle Place studies also appreciated seeing the aviation exhibits at the museum and learning the history of video games. "The first video game ever created was there. The coolest game I played was Spy Hunter – there was a real pedal to drive. I had a fantastic time."
Kyra Townsend from Massapequa studies Game Design. "The coolest game I played was Donkey Kong on the CalecoVision.  I always wanted to try this and didn't have the opportunity to. I learned about some of the earlier arcade cabinets and got to play them too."
Thanks to Mr. Minerva for setting up a unique opportunity for students to explore storytelling and game development on these games right in our own backyard!
Scroll down for photos from the trip.