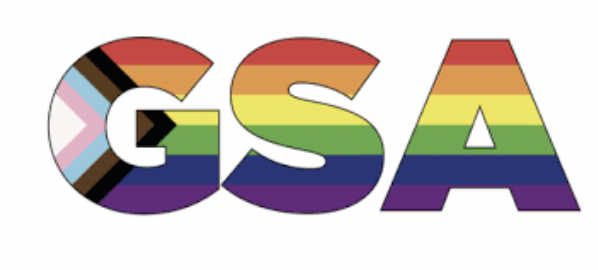 LIHSA's GSA meets the first Tuesday of every month and is led by advisor Chris Brick at 4 pm by Zoom.
The goal of the club is to bring awareness to LGBTQAI2S+ issues and to ensure the community feels supported and safe.
One of their initiatives included Transgender Day of Remembrance: that week, the LIHSA GSA was dedicated to acting for all transgender people and allies, bringing attention to the community by educating our students about who these transgender people were by sharing their names and stories, and advancing advocacy around the issues of prejudice, discrimination, and violence that affect the transgender community.
In June, please look for GSA celebrations for Pride month including selling rainbow bagels.
Alex Stordeur shared their thoughts on the GSA:
– GSA is a club for students in school to have a safe place to be themselves. It provides a safe environment for students to be open about their sexuality and gender that they might not have outside of the club, and overall is just a place for people to meet others like them in the LGBTQ community.
– During meetings we think of ways to make the school a more welcoming place and plan events such as the transgender awareness week where members of the GSA would go on the loudspeakers and read the names of people whose lives were lost.
–  Its important to have GSA at LIHSA for multiple reasons. One of them is that some students lose an opportunity to go to clubs at their home schools when going to LIHSA as well as some schools might not even have GSA for a club, so LIHSA having these clubs like GSA lets students be able to still be apart of a club. Another reason its important is because being in a smaller art school and surrounded by like minded people, students might feel more comfortable going to GSA at LIHSA rather than going to a GSA at their regular schools where they might not feel comfortable.
– The process of facilitating Transgender Week of Remembrance was an easy process. Members of the club were given the opportunity to speak on the loudspeakers and raise awareness by reading out the names of trans people who have passed due to transphobia and hate crimes. To me, this process was super important as I myself am part of the trans community, and being able to be a part of a group spreading awareness for a community I'm in meant alot and was very important for me to be able to take part in.
–  We've discussed a lot of events and projects for things such as events during pride month.
– GSA is a really fun club to have, from my experience its always been a safe space for everyone who joins and I'm happy to be a part of LIHSA GSA.
DYLAN URGO
Dylan Urgo also shared his thoughts on The GSA:
The GSA, to me, is a safe space for people in the LGBTQ+ community to get together and meet new people like them and to help make people in these communities feel seen in school. During GSA meetings me along with my fellow members we talk about our lives and how we can make the school better for everyone within our small community at school. I believe it's important because without it some communities that students belong to at school might feel unseen. I remember Trans Remembrance Week because of how much it meant to me that I got to do one of the announcements. I was so nervous because I knew it meant so much to not only people I know but people around the school! The GSA does have projects in the works such as a ton of events planned for pride but we are always coming up with ideas to make the school a safe place. I remember when the first GSA meeting came up I joined and barely talked. I was so scared but it's such a great place to be yourself. I've become extremely active and it is one of my favorite parts of school! Overall i would recommend this club to anyone who wants to find a safe place where you can just be yourself!
If you'd like more information, please contact Mr. Brick.