Transgender Day of Remembrance 2022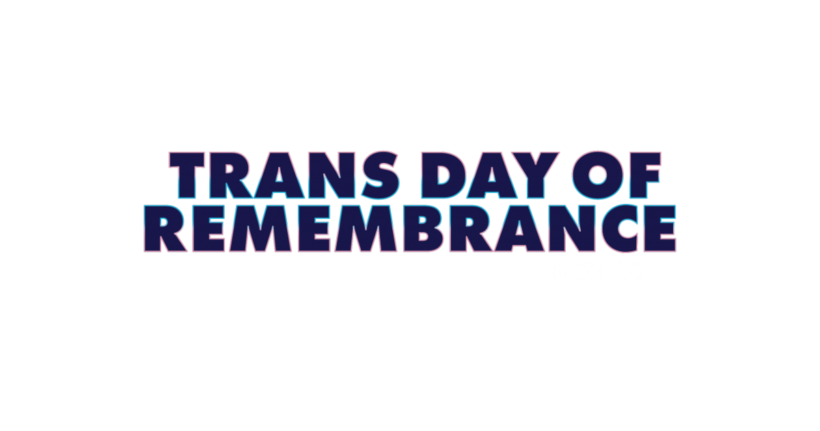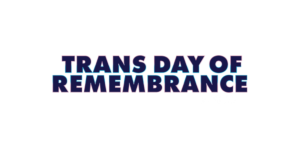 Transgender Day of Remembrance is an annual observance on November 20 that honors the memory of the transgender people whose lives were lost in acts of anti-transgender violence that year. As of today, there have been 30 recorded killings of transgender people in2022 – most of them Black or Latinx. This week, the LIHSA GSA was dedicated to acting for all transgender people and allies, bringing attention to the community by educating our students about who these transgender people were by sharing their names and stories, and advancing advocacy around the issues of prejudice, discrimination, and violence that affect the transgender community.
Their names are (as read over the loudspeaker by LIHSA students each day):
MONDAY, NOVEMBER 14
Amarey Lej, 21, was found dead on a Pittsburgh street early in the morning of January 1. She had been shot. She was one of about a half-dozen trans people of color to have died violently in the area in the past year.
Duval Princess, 24, of Jacksonville, Florida, was found shot to death in her car at a shopping center on January 2. Princess's family told local media that she had an "outgoing personality" and was "a little firefly." She worked as a hairstylist and was in the early stages of transitioning.
Matthew Angelo Spampinato, a 21-year-old trans man, was killed in a hit-and-run car crash February 9 in New Castle, Delaware. He was walking home from work at a Starbucks, where he was well-regarded by coworkers. He had begun hormone treatment last year.
Naomi Skinner, 25, was fatally shot in Highland Park, Michigan on February 12. Her boyfriend, Michael Cortez Norris, 26, has been charged with second-degree murder. Friends and family described Skinner as a "very outstanding person" who lived a "fabulous life." Her death reflects the high level of intimate partner violence faced by trans people.
Cypress Ramos, 21, was found dead in a storage unit in Lubbock, Texas on February 12. She had died after being struck with a heavy object. Allen Montemayor, 32, has been charged with murder. He has claimed that he acted in self-defense and that he heard a song telling him to kill Ramos.
Paloma Vazquez, 29, was shot to death in Houston the first weekend in March. Vazquez had been in the U.S. just six months and had fled anti-trans violence in Honduras. "She had just moved into her new apartment and was very excited about decorating," friend Gia Pacheco said. She had already become active in the Houston trans community, working with the Organization for Latina Trans in Texas.
Tatiana "Tee Tee" Labelle, 33, was found dead March 18 in a trash can in Chicago. She had been beaten to death. She was last seen alive five days earlier. "It is heartbreaking for someone to beat her to death and throw her in the trash like she was garbage," her sister Shameika Thomas told Chicago TV station WLS.
TUESDAY, NOVEMBER 15
Kathryn "Katie" Newhouse, 19, was fatally shot by her father on March 19 at their home in Cherokee County, Georgia. Her father, Howard Newhouse, 57, then died by suicide. Katie Newhouse was described as a proud Filipina-American who was neurodivergent. She was an advocate for trans rights and an enthusiastic video gamer.
Kenyatta "Kesha" Webster, 24, was found dead in Jackson, Mississippi on March 26. Family members have said Webster's death was robbery-homicide, but police have yet to confirm. On April 1, more than 100 people attended a balloon release honoring her.
Miia Love Parker, 25, was shot to death April 1 in Chester, Philadelphia. Police have identified a suspect but have yet to apprehend him. Parker was in a parked vehicle when she was shot. A friend took her to a hospital, but she did not survive.
Fern Feather, 29, of Hinesburg, Vermont, was found stabbed to death on April 12 along a road in another Vermont community, Morristown, and the man charged has made statements amounting to a "trans panic" defense. Seth Brunell, 43, told police Feather had made a sexual advance toward him and "attacked" him, so he had to defend himself. But police said they saw no signs of a struggle and that Brunell was not injured. He is charged with second-degree murder.
Ariyanna Mitchell, 17, was shot to death while intervening in a fight at a party in Hampton, Virginia on April 2. Her accused killer, Jimmy Leshawn Williams, asked her if she was a boy or a girl before shooting her, according to court documents. He has been charged with murder. Mitchell was a high school student who loved dancing and styling hair. She was in her junior year at the East End Academy and was a dancer at the Triple E Dance Academy.
Ray Muscat, 26, was shot to death on May 8 at his home in Oakland County, Michigan. Police say he was killed by his girlfriend, Ruby Taverner, 22, who subsequently died by suicide.
Sasha Mason, a 45-year-old Latina, was shot to death on May 13 during a robbery at her home in Zebulon, North Carolina. Sasha's friends and family have shared on social media that Sasha will be remembered as a sweet, kind and generous person with a beautiful smile who cherished her friends and family.
WEDNESDAY, NOVEMBER 16
Nedra Sequence Morris, 50, was found dead on May 14 on a street in Opa-Locka, Florida. She was lying in a pool of blood. Family members say she was shot in the head at another location and her body dumped at the site. Morris's friends and family held a vigil at the site where she was found, with about 100 people attending. Police are continuing to investigate.
Transgender woman, Maddie Hofmann, 47, was shot to death by police in Malvern, Pennsylvania on May 19. Hofmann was born in Korea and adopted by an American family. They grew up in Vermont and New Jersey. They leave a wife, Rebecca Hofmann, and children aged 9 and 3.
Chanelika Y'Ella Dior Hemingway, a recent graduate of the University of Albany in New York, was found dead in her Albany apartment on May 31, and police have ruled her death a homicide. Her body was found during a wellness check requested by her mother, Jackie Powell, who had not heard from her. Hemingway had just turned 30.
Brazil Johnson, a 28-year-old Black woman, died of multiple gunshot wounds on June 15 in Milwaukee. Her death has been ruled a homicide. No suspect has been identified.
Shawmaynè Giselle Marie McClam was shot to death at her apartment in Gulfport, Mississippi on June 21. A suspect has been arrested and charged with first-degree murder and aggravated assault. Shawmaynè had recently completed training to become a certified nursing assistant, driving to Alabama for classes, and was scheduled to start work as a traveling nurse on June 27 – six days before her death.
Kitty Monroe, a Black woman, was shot to death on June 29 in Cordova, Tennessee near Memphis. Police have arrested Samuel Ward Jr. and charged him with voluntary manslaughter. Monroe is being remembered as "a beautiful person" and an animal lover; she had four dogs.
Cherry Bush, 48, an unhoused trans woman, was fatally sho ont July 5 in the Sylmar neighborhood of Los Angeles. California. The County District Attorney has charged Eric Antonio Sanchez, 29, with one count each of murder and attempted murder with a hate-crime allegation. Bush was allegedly targeted based on a presumption of her gender identity and sexual orientation.
THURSDAY, NOVEMBER 17
Transgender man, Aaron Lynch, 26, was having a mental health crisis when police were called to his home in McLean, Virginia on the evening of July 7. After police fired Tasers at him with no result, one officer shot Lynch four times, killing him. The incident is under investigation.
Martasia Richmond, 30, was stabbed to death on July 11 in Chicago. She was found on the porch of a home there when police responded to a complaint of domestic battery. Police have arrested Daniel Burley, 31, described as Richmond's partner. He is charged with first-degree murder but his lawyers claim he acted in self-defense.
Kandii Redd, 29, a Black transgender woman and award-winning performer, was stabbed to death on July 25 in Kansas City, Missouri. There was "an argument that led to a physical altercation," reports TV station KMBC, which misgendered her. Police found Redd in an apartment and called paramedics to treat her, but she was pronounced dead.
Hayden Davis, a 28-year-old Black transgender woman, was found dead on a street in Detroit on July 25, her body wrapped in a blanket. She had been shot several times. Police are still seeking a suspect.
Acey D. Morrison, a Two-Spirit member of the Lakota tribe, was fatally shot on August 21 in her hometown of Rapid City, S.D. Morrison was a "kindhearted, down to earth, joyous, respectful, and loving soul. We will remember her as who she was to each of us: authentic, and unapologetic." No arrest has been made in her death.
Black trans woman, Dede Ricks, 33, was shot to death on August 28 at a home in Detroit. Ricks was an Ohio resident. Deontae Close, 31, was arrested that day and arraigned a few days later on a charge of second-degree murder.
Black trans woman, Regina Allen, called Mya by friends, was shot to death on August 29 in Milwaukee. She was 35 years old and would have turned 36 on September 20. Police are searching for Clayton Hubbird, 31, who will face a charge of first-degree reckless homicide. Friends have described Allen as full of laughter and joy.
Semaj Billingslea, a 33-year-old Black trans man, was shot to death on September 21 just outside a motel in Jacksonville, Florida. No suspect has been identified.
Tiffany Banks, a 25-year-old Black trans woman, was killed in Miami on October 1. Her family and friends remember her as a "sociable and beautiful butterfly." When she came around, they say, there was "never a dull moment."
Sign up for our Newsletter!