The Game Design curriculum provides a grounding in the design, storytelling, illustration and 3D animation and in-depth game development coursework.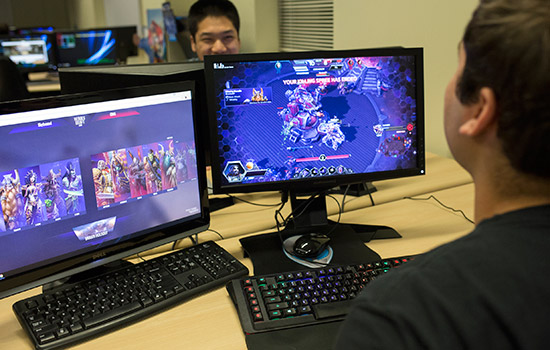 Game Designers author the storyline, writing the plot points, character development, and game objectives that drive the game while developing skills of creativity, critical thinking, communication, collaboration, and technical expertise.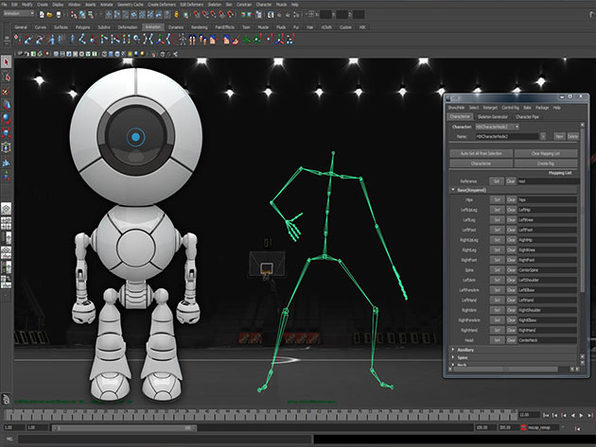 Students completing this pathway develop the skills and knowledge to be creative partners in video game design while building capacity for employment in all areas of the creative workforce.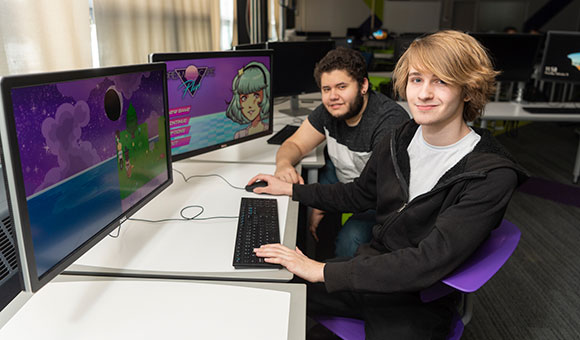 New York City has always been the center of innovation, but it is time that New York City level up and finally became a leader in the digital gaming space.
Program Requirements
All students accepted in the Game Design program are required to take 4.75 core credits over the course of 2 years. Students will complete an additional .5 credits in Career and Financial Management coursework, a requirement of a CTE program. Beyond the required core, students take 2.75 elective credits with different semester offerings each year.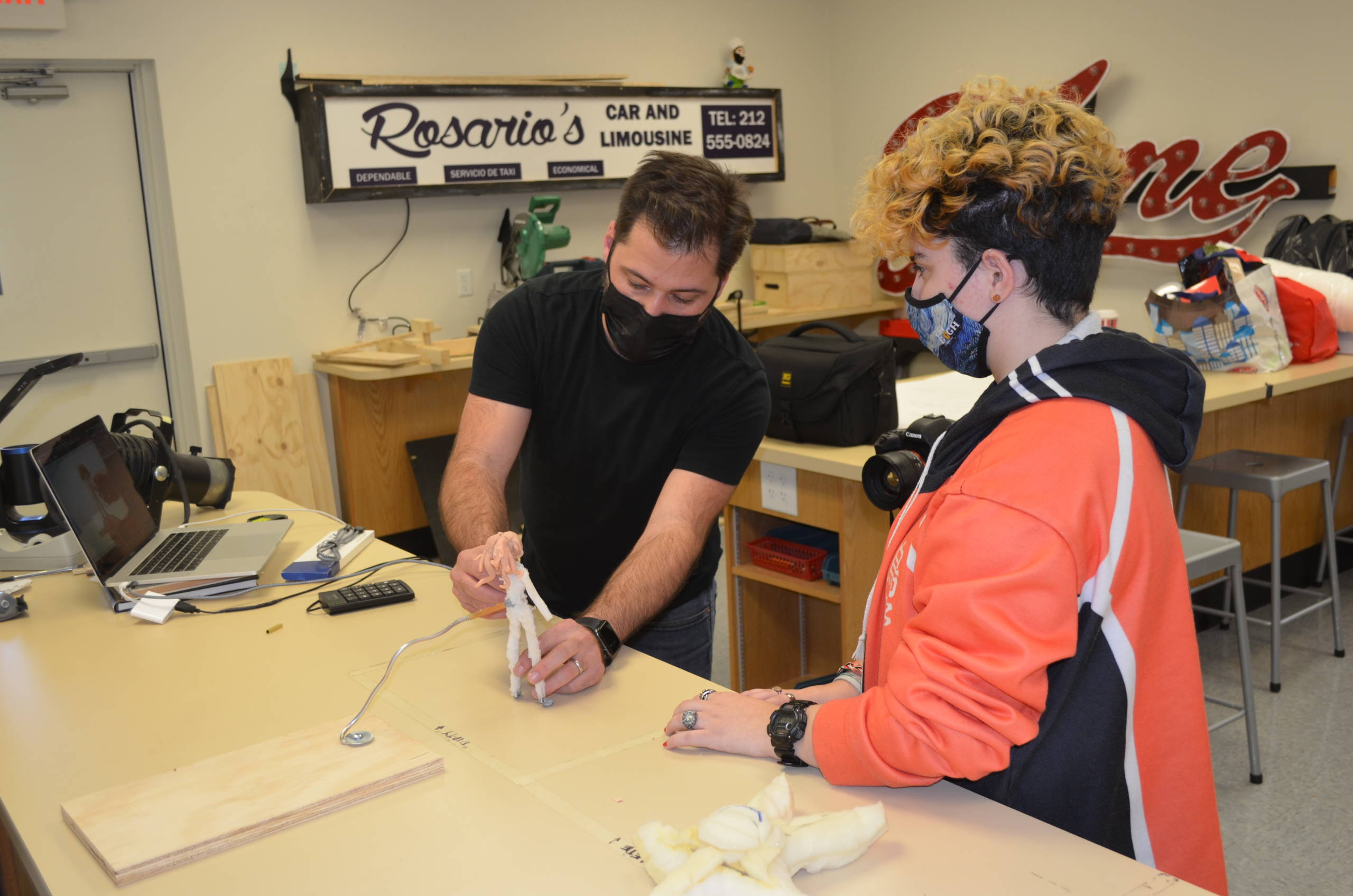 2D/3D Animation
Students will incorporate media to create stop motion animation, paper cut out animation, and basic 3-D computer-based animation. In addition to learning basic techniques of animation, students will have the opportunity to make a stop motion puppet of their own design. Students work with software such as Maya and Photoshop. 
Prerequisite: Fundamentals of 3D Animation.
This course is eligible for three credits through Five Towns College with registration.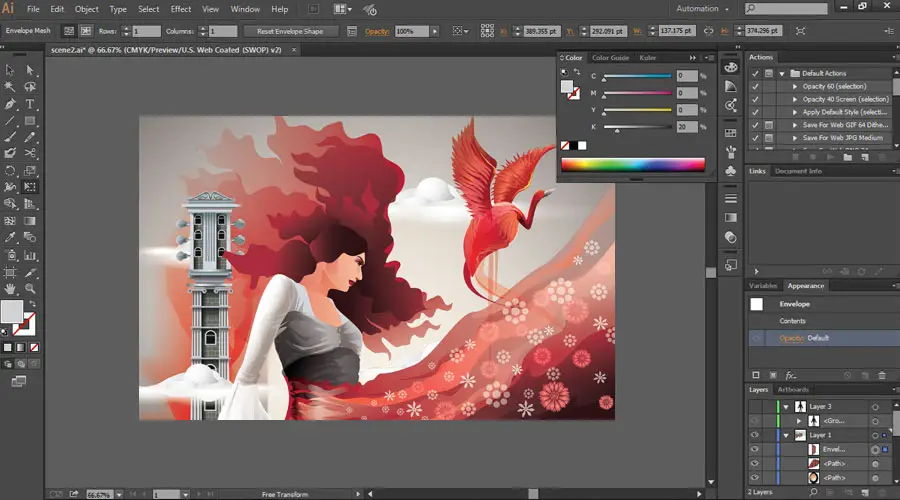 Adobe Illustrator
This class provides a study of vector graphics for production. Students will develop skills in the use of the tools and transformation options of Adobe Illustrator to create complex illustrations for print and web-based media.   In this course students will learn the software skills to create vector graphics for print and web projects. Students learn to communicate through their visual solutions to the projects. Students will learn to solve visual problems using vector art, giving them an important additional skill when they become entry-level designers. Additionally, they learn to exchange ideas, approximating a real-world working atmosphere.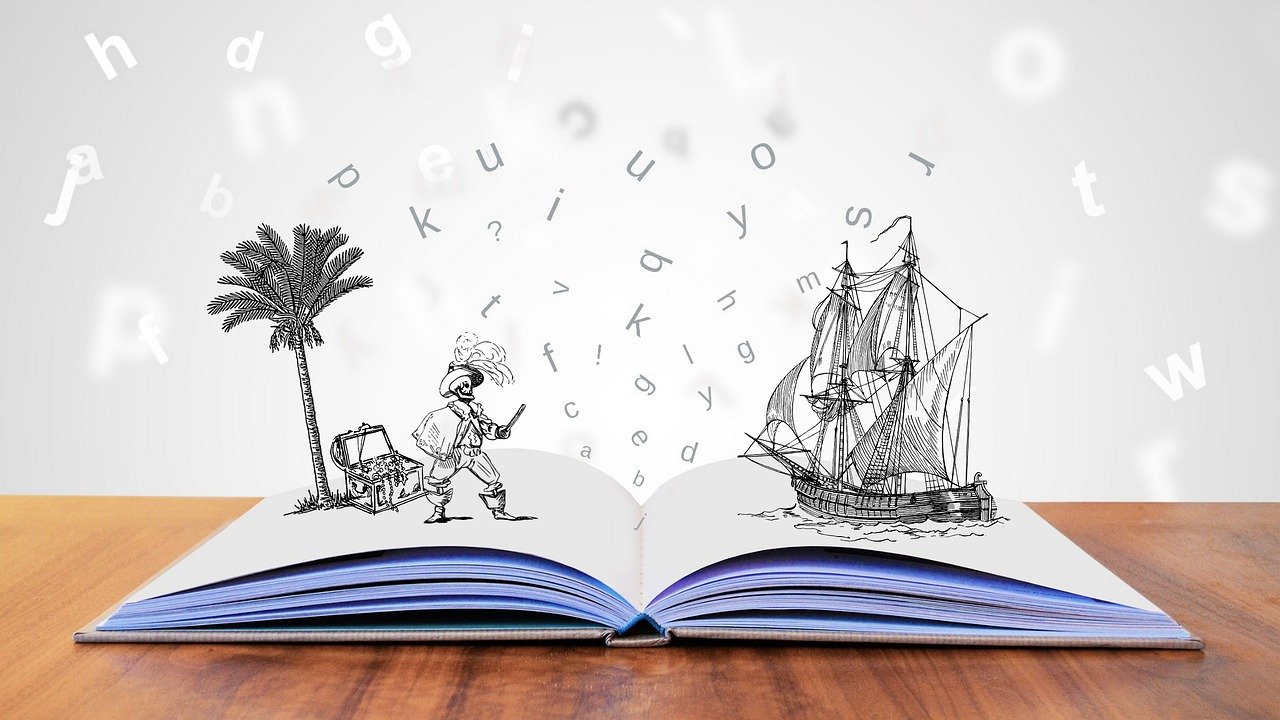 Interactive Digital Storytelling
Interactive Digital Storytelling explores the world of interactive narratives through combining traditional story-writing concepts with interactive narrative theory and practice. Students will be able to identify and understand different game genres and their story types including Action, Adventure, Role playing, Simulation, and Strategy. The course will cover the basics of writing narratives while studying the way in which storytelling changes when it becomes interactive.  Topics covered include: the basics of story construction (theme, plot, character, setting, etc.), interactive theory, story genre, and expanding the story experience using image and sound.  Coursework will include writing a short narrative, learning interactive software, and producing several types of digital stories as well as a complete interactive digital narrative project.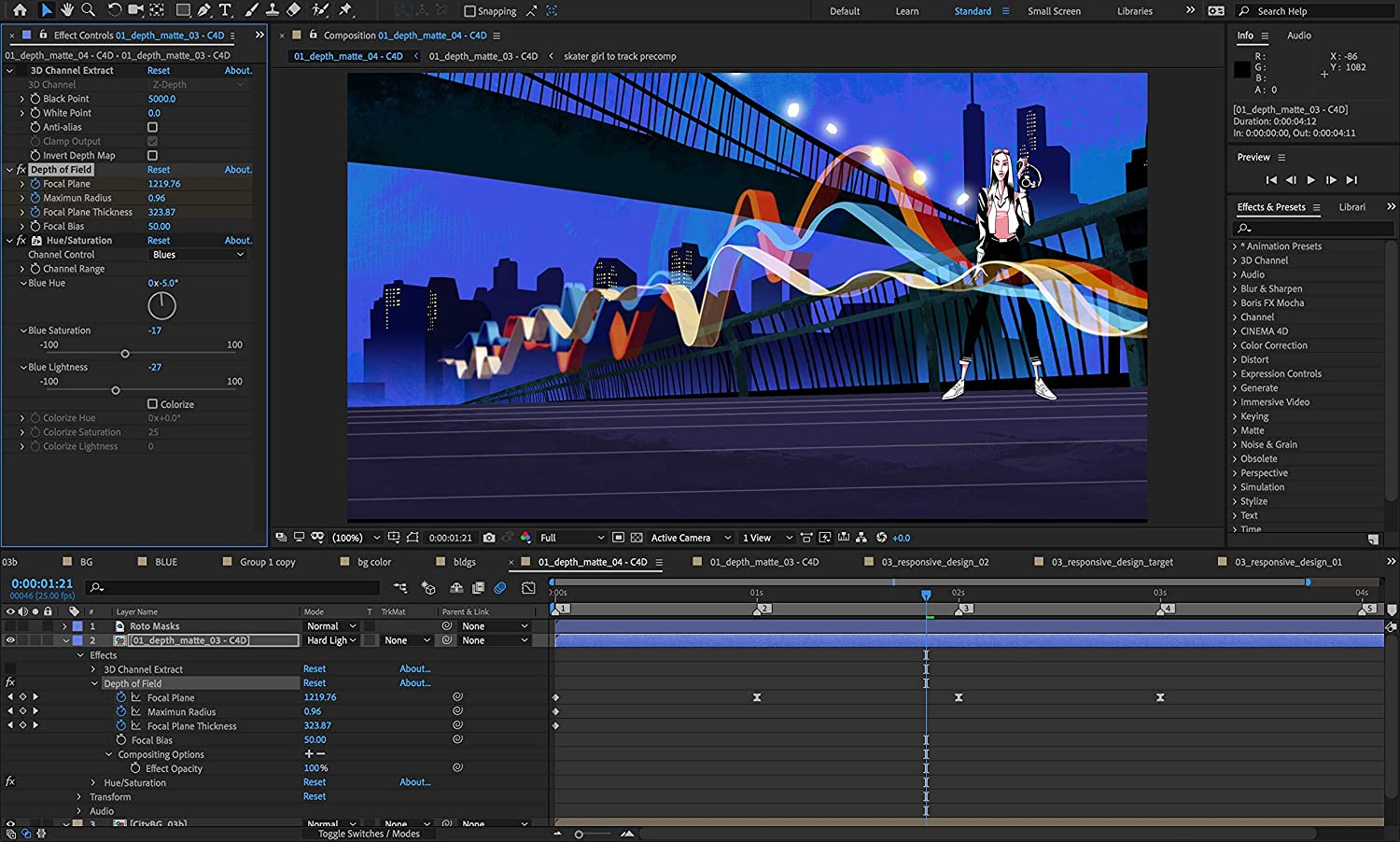 Visual After Effects
This class provides a step-by-step guide to key techniques for working with Adobe After Effects in a wide range of media types.  Students will learn how to create, manipulate, and optimize motion graphics for film and video.  Students will have hands-on experience animating text and images, customizing a wide range of effects.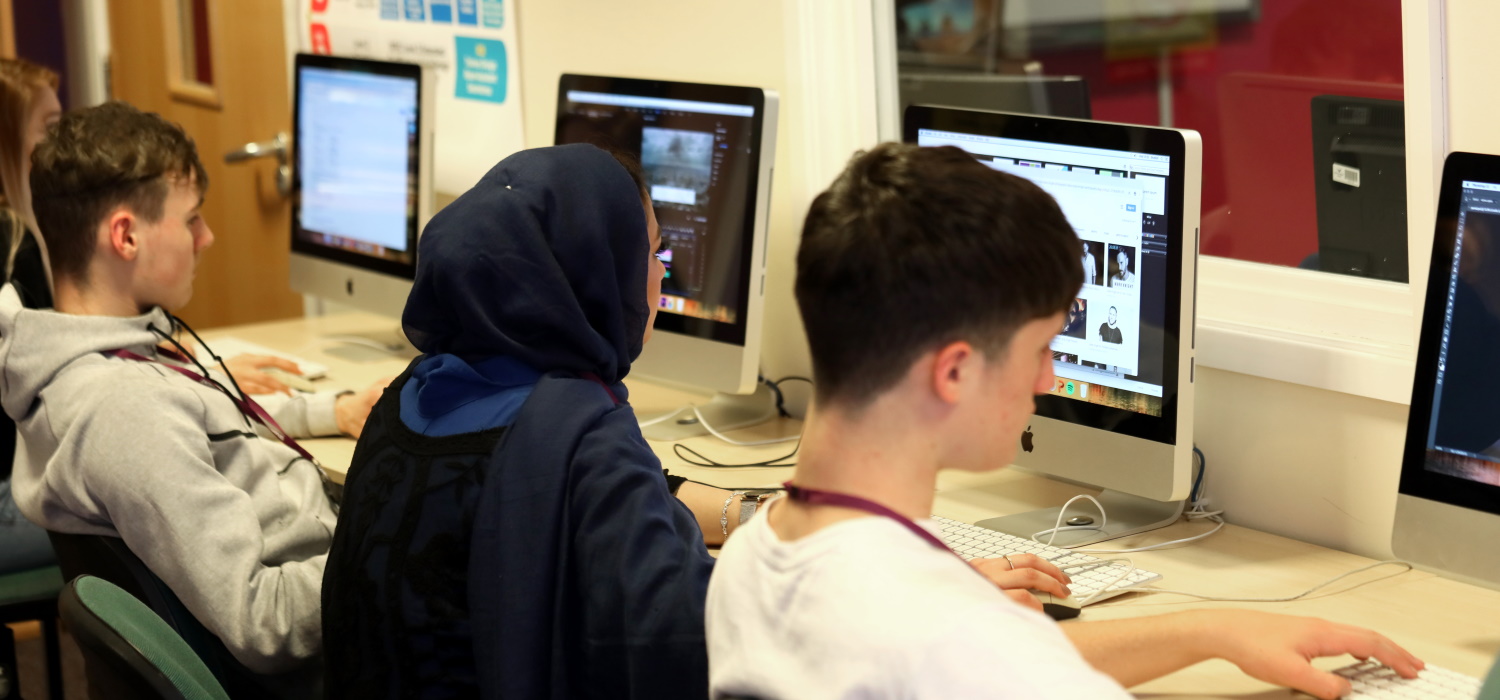 Game Design Laboratory I & II
Students will be able to identify various gaming platforms: Gaming Console Platforms and their significant generations such as Atari, Nintendo, Sega, PlayStation, and Xbox, Computer Platforms and features including Windows 7/8/10, Macintosh OSX, and Linux and Mobile Platforms like Android, iOS, Windows. In this laboratory, students will work to develop at least one game on one of the aforementioned platforms.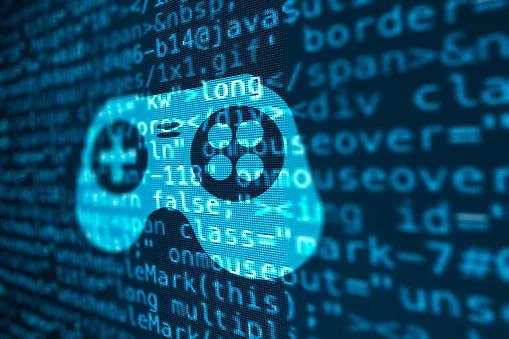 Coding for Game Design
In this class students will learn to write code, using various computer programming languages and integrate assets created into a functional digital platform.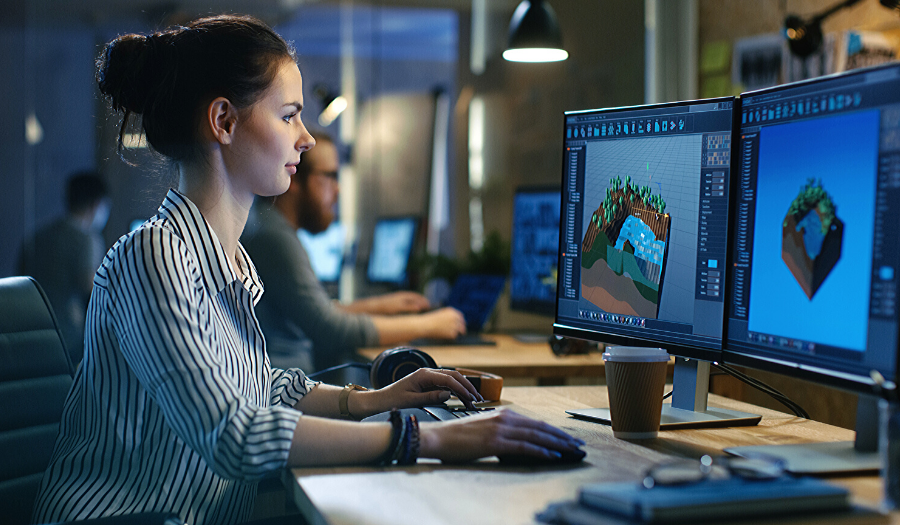 Motion Design
This fundamentals course is designed to teach the skills necessary to understand the complexities of creating computer generated imagery in motion using layered visual elements.  The ability to manipulate visual digital elements in time is a core competency that each student should master for the field of Game Design. Students will distinguish types of digital visual elements, the formats they are housed in and how this format affects how they are composited together to tell a visual story. Students will develop skills capable of synthesizing layered composites to allow for their creative imaginations to take hold.
This course is eligible for three credits through Five Towns College with registration.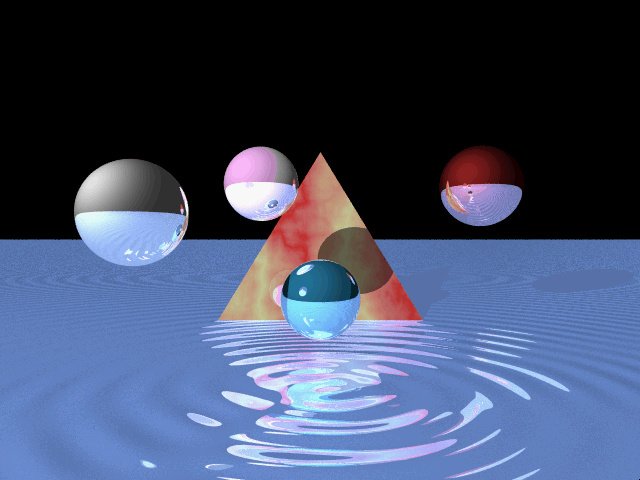 Interactive Computer Graphics
This class teaches the fundamental building blocks to develop the core competencies of Interactive Computer Graphics programming. It acknowledges the fact that creative people are visual learners.  Within the first-class students will be programming lines of code to produce shapes and colors on their computer screen.  Using a programming language that was designed from its inception to be used by artists allows students to start down the path of being computational visual designers with a solid foundation in the world of Game Design.
This class is eligible for credit with Five Towns College.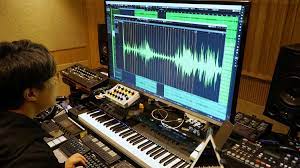 Sound Design for Interactivity and Games
Sound Design for Interactivity and Games involves the artistic and technical application of sound to interactive media. This course will develop an understanding of sound design and its associated components such as: music, dialogue and voice, ambience, and effects. Students will examine a range of topics, technologies, and techniques such as: history of sound in interactive media, game sound interaction, asset creation, sonic iconography, game engines, and audio engines.
Foley for Film, Video and Games
This course covers the fundamental elements of producing, designing, and editing sound for film and games. Students learn the basics of audio recording, sound editing, and multi-track sound design specifically for the moving image. Topics covered include microphone techniques, field and studio recording, Foley techniques, and using digital audio multi-tracking software. Students may be involved in projects such as learning to prepare surfaces and simulate specific types of shoes to record footsteps synchronized with picture, select and place the proper microphone(s) for specific situation, and to manipulate metals, wood, glass, rocks, fabrics, everyday items such as jars, gears, balls, and to use vegetables and produce to record sound effects synchronized to moving picture segments.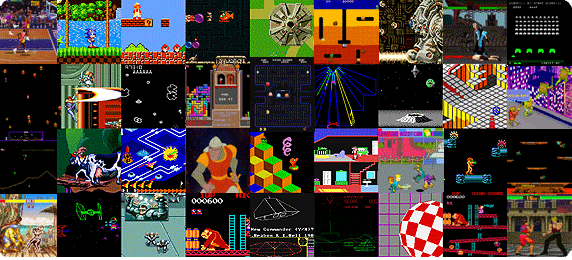 Game History
In this course, students will learn about the history of gaming including arcade console, computer, mobile, and modern devices. They will be able to identify key figures and designers in the history of gaming (Ralph Baer/father of video games, Nolan Bushnell/founder of Atari, Shigeru Miyamoto/key figure in Nintendo, etc.). Students will also become familiar with the ESRB (Entertainment Software Rating Board) and its ratings categories. The class will cover early games (Pong, Pac-Man, Donkey-Kong, Space Invaders, Centipede, Missile Command, Asteroids, etc.) so that students can understand the important milestones in gaming history.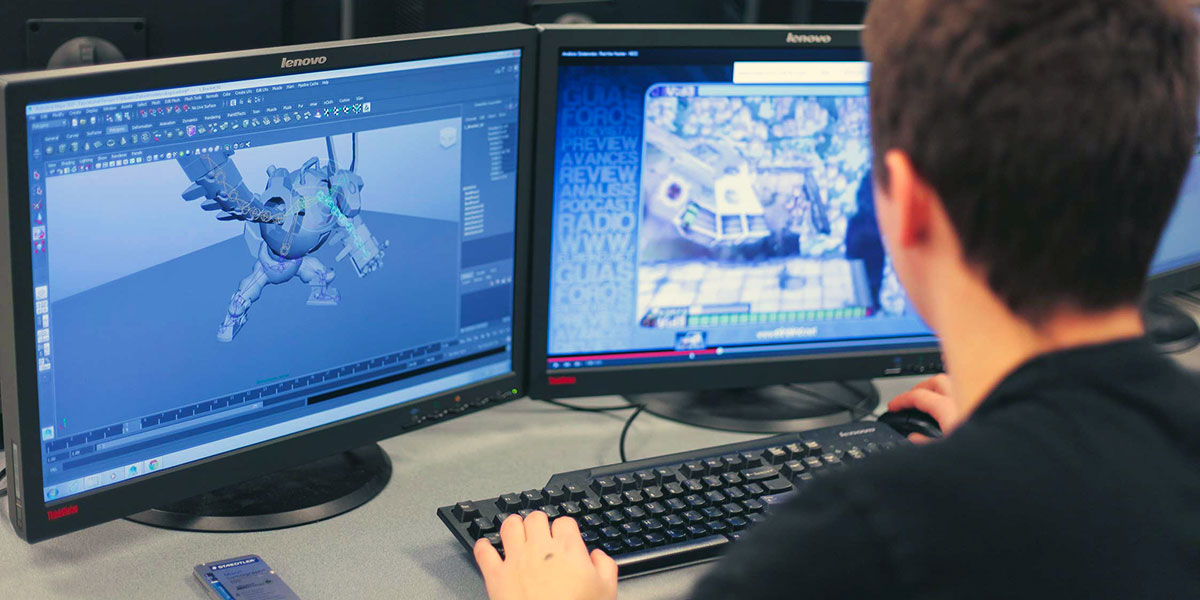 Post-Production for Game Design
In this class students will focus on the process of game testing and releasing the game after it has been developed. This will include Alpha and Beta Testing, Game maintenance, and repairing bugs and glitches.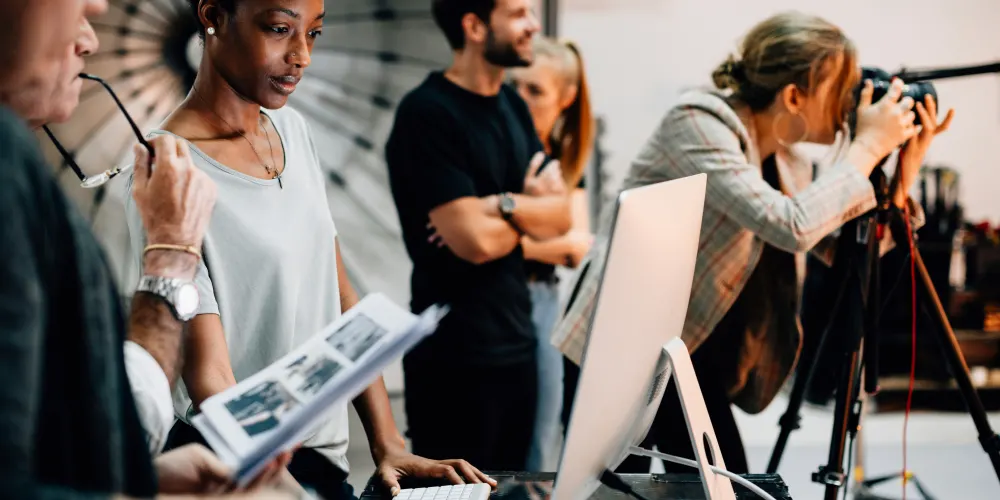 Careers in the Arts
Students in this course will engage in an exploration of options available to artists after high school, matching industry requirements with pathways, including, college admissions and cost associated with it. Students will complete portfolios, engage in mock interviewing and develop resume related material. Students will also research related trends in the creative arts sector, types of jobs available and professional organizations affiliated with different sectors. Traits that are valuable for artists to possess will explored and students will learn about advocacy and networking in the professional arts world.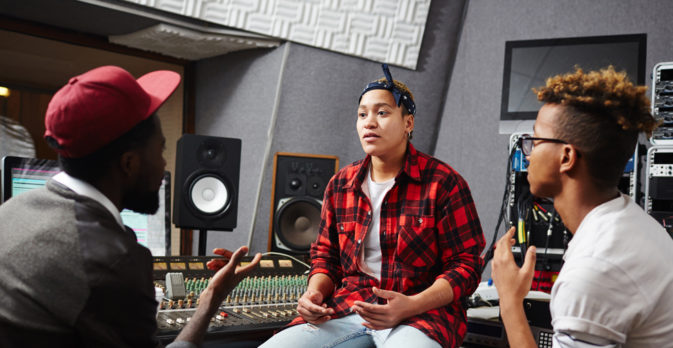 Artist Management
This course explores the role and importance of an artist manager, what they do, and how they impact the career of the artist and their brand. The course begins with the basics: why an artist needs a manager, the keys to finding the right partner, and a typical management contract. From there, students will cover the details of planning an artist's career, money management and what to do when things go wrong.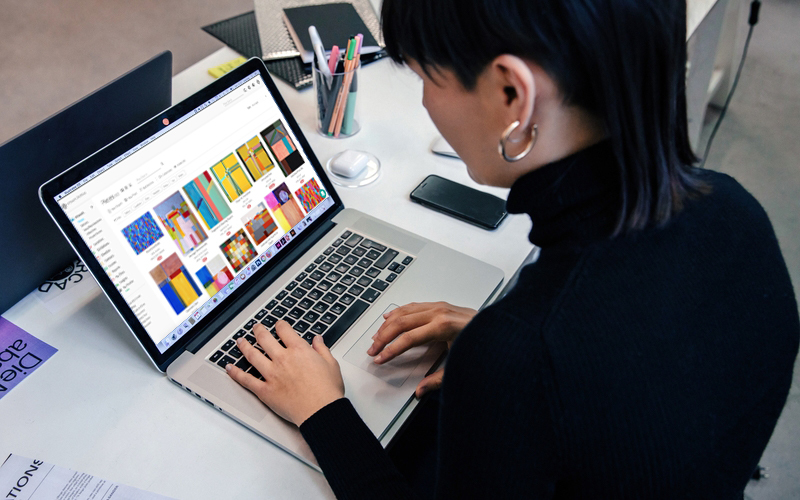 Arts Entrepreneurship
Introduction to Arts Entrepreneurship is a survey of a business strategies, including money management, investing, insurance, taxes and all the other details behind a successful career in the arts. This course also emphasizes the importance of entrepreneurial thinking, engages students with the fundamentals of the arts "business", and explores ways to influence and shape the industry's future. The course will explore the inner workings of the arts industry, using creative problem-solving exercises, discussion questions, collaborative projects, case studies, and hands-on activities. Students will have firsthand experience with guest experts in the fields of promotion, management, and artist representatives, and thus begin creating their own networks and a path to their future activities in the arts.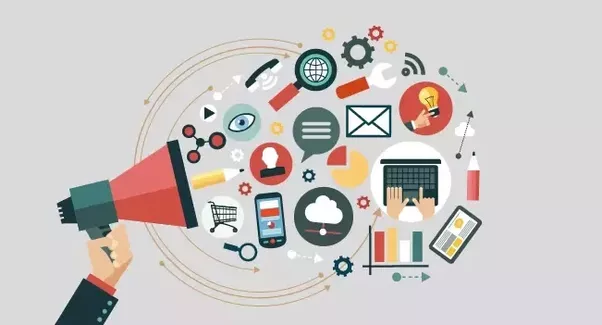 Creative Promotion in the Arts
This class offers a comprehensive study of media options available for the promotion of artists, products, and services. It includes a brief discussion of marketing plans, followed by a detailed look at both old and new media. Concepts such as integrated marketing communication are melded with creative tools for branding. Students will analyze an existing promotion plan, as well as create one of their own for a new product. Particular attention is given to the use of the internet for communication and the location and retrieval of business-related data.
You've reached the end of the list
Sign up for our Newsletter!