Scenic Construction & Production Technologies
This immersive program will equip students with the skills to build sets and performance environments in theatre, film, and live events.
Working in small groups in the scenic construction workshop, students will learn how to create the worlds of performance alongside industry professionals. Students will study timber and metal fabrication, rigging, mechanics, drafting, computer-aided design and stage machinery. Students will design and realize their own projects for specific staging challenges, working as construction manager on various in-house productions.
Students will leave LIHSA with a robust skillset, valuable industry connections and confidence about their future in live events, theatre, and film.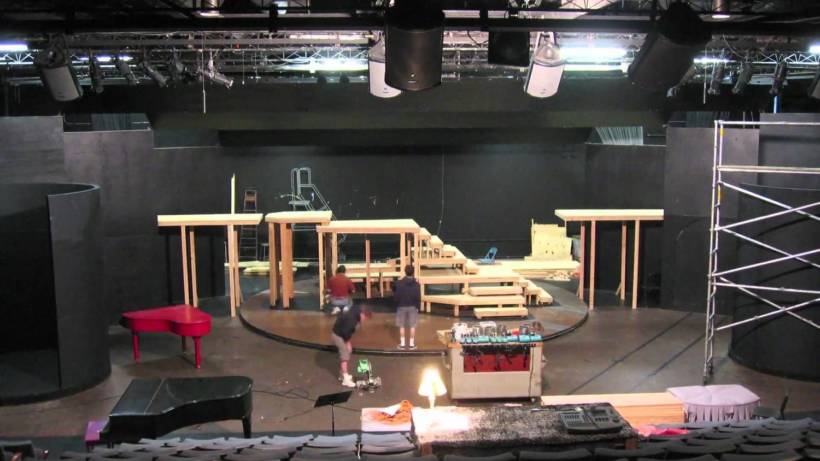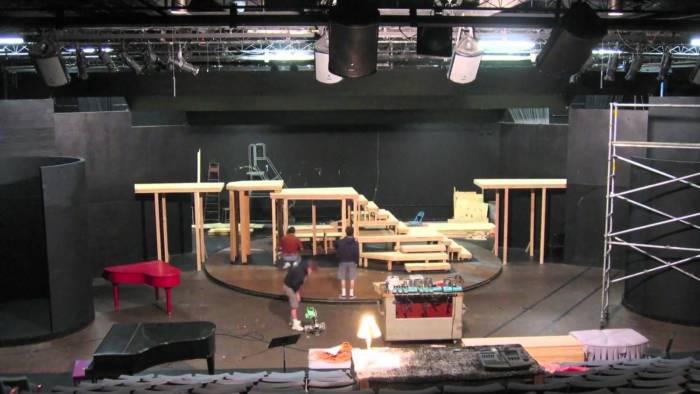 Instructors are phenomenal and very supportive. Colleges and universities know the school; I found out representatives attended performances and knew of me before I applied to their programs.
Program Requirements
All students accepted in the Scenic Construction & Production Technologies program are required to take 5.0 core credits over the course of 2 years. Students will complete an additional .5 credits in Career and Financial Management coursework, a requirement of a CTE program. Beyond the required core, students take 2.5 elective credits with different semester offerings each year.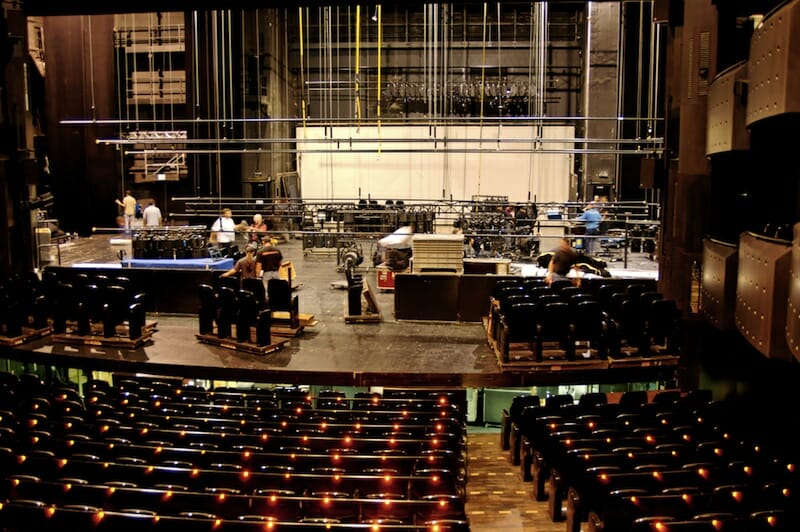 Scenic Construction & Technologies Studio I
Scenic Construction and Technologies Studio I is a foundation subject which includes the study of Materials and Structures, Tools and Machines, Stage Machinery, Rigging, CAD drafting their principles and practice in the performing arts as well as Project Management and Freehand Drawing. It introduces the students to hands-on experience in carpentry and metal fabrication techniques and investigates the properties, strengths and weaknesses of a broad range of set construction materials as well as looking at basic rigging and mechanical components and their uses.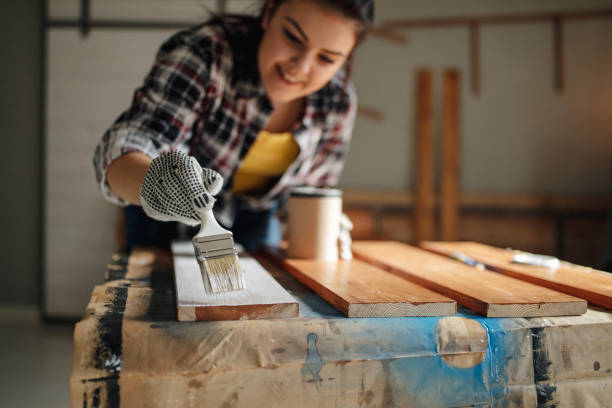 Scenic Construction & Technologies Studio II
Scenic Construction and Technologies Studio II continues from Scenic Construction and Technologies Studio I forming a framework of foundation knowledge and skills which furthers the study of materials and structures, mechanics, rigging, drafting and stage machinery as well as introducing students to venue architecture, risk management and Work, Health and Safety. It asks the students to draw on knowledge and skills learned in Scenic Construction and Technologies Studio I to investigate and construct solutions to simple stage mechanical scenarios. Students will also examine the performance space both in terms of its function and design as well as from a work safety point of view.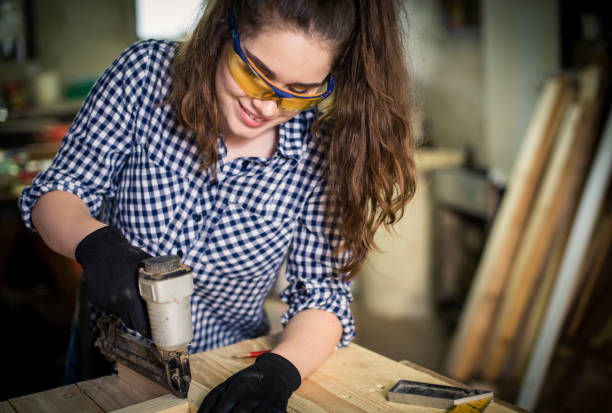 Scenic Construction & Technologies Studio III
Scenic Construction and Technologies Studio III comprises Electrical Engineering Basics, Power Generation and Distribution, as well as Rigging for the Stage and Stage Machinery. It involves the students in the automation of staging components and familiarizes them with the conversion of electrical and fluid energy into mechanical energy for the purpose of actuating stage effects.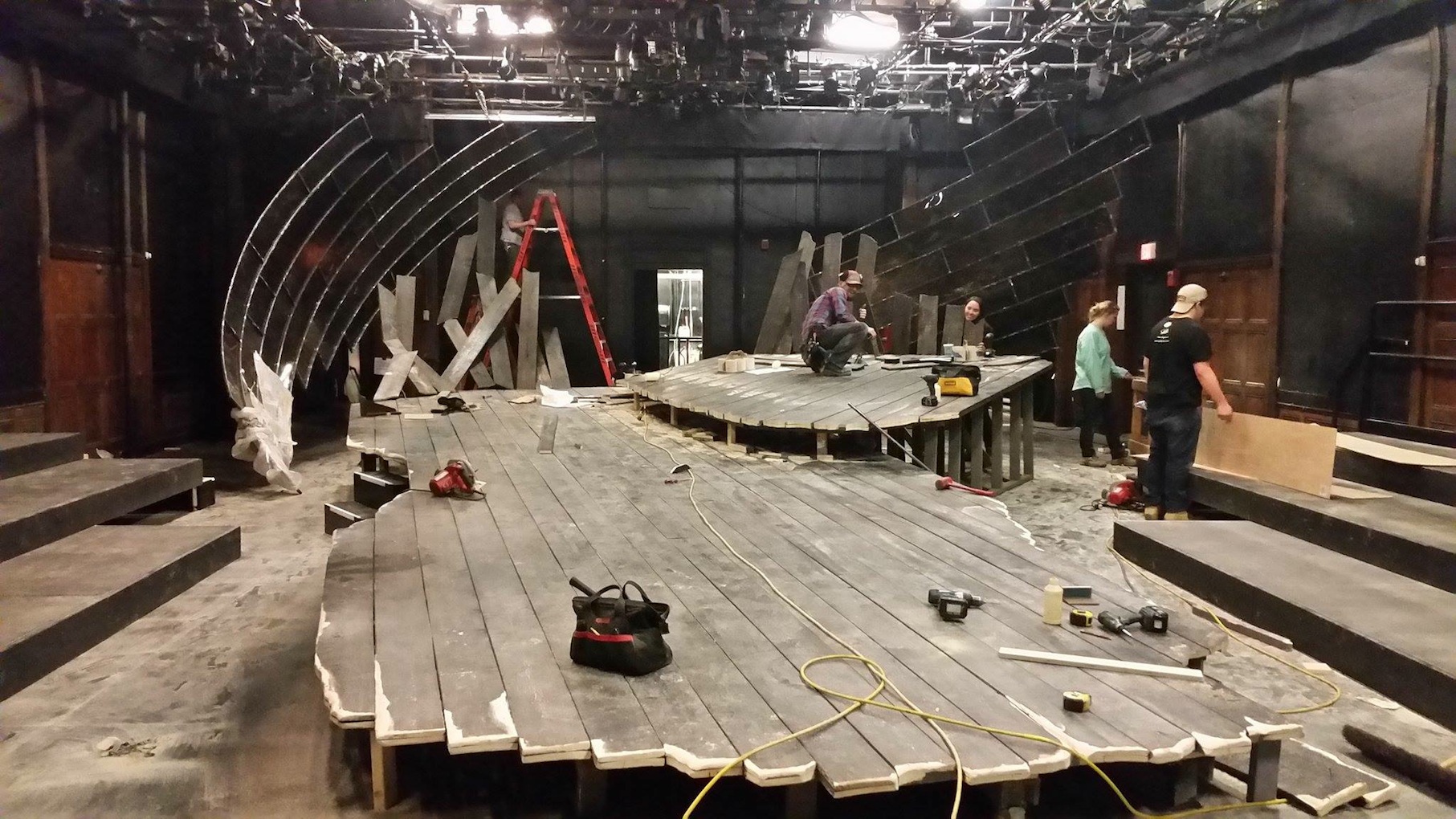 Scenic Construction & Technologies Studio IV
Scenic Construction and Technologies Studio IV draws on skills and knowledge attained throughout the program and asks the student to integrate them in a Technical Design and Stage project. The project should investigate solutions to a staging problem, whether it be structural or mechanical. It may be existing technologies using new materials.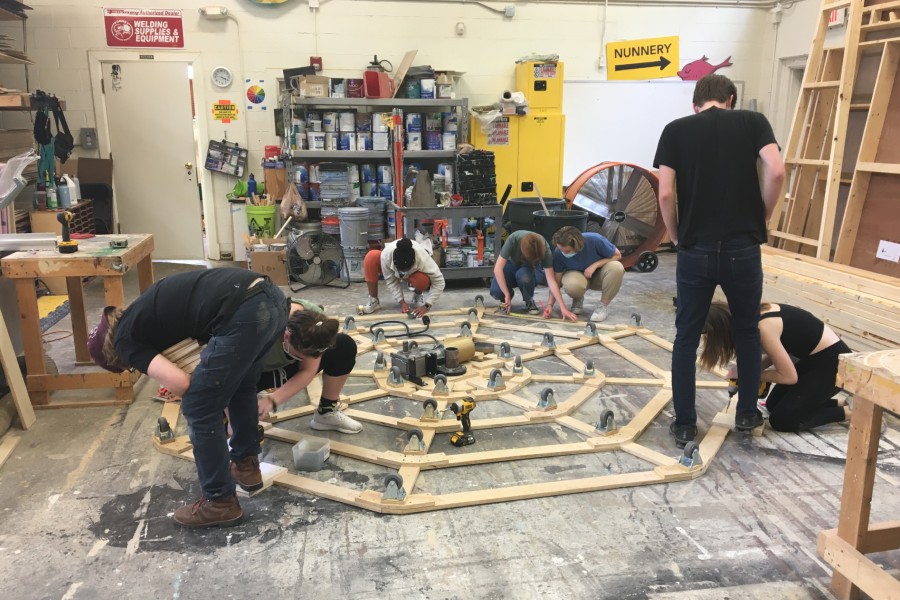 Introduction to Collaboration
The yearlong class introduces the students to the principles of collaboration, which includes defining collaboration and creativity and examining how ethics, values and behaviors of collaboration are generated. Students investigate notions of ownership, agreement, creative conflict and how to generate ideas and create innovative practice.  Students will explore the collaborative dynamic between various production related roles ​including sound engineer, costumers, and stage managers.  These investigations provide a foundation for creative collaborative projects undertaken.
Professional Practice
In this yearlong class the student takes on the role of technical consultant and is involved in the creation and presentation of technical design solutions to a group of tutors who take on various roles within a creative production environment. Through this hypothetical production exercise, students experience professional relationships and the expectations of the client as well as negotiate outcomes given a previously agreed set of deliverables.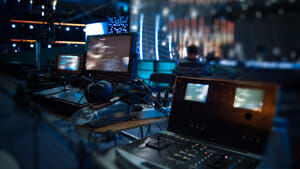 Careers in the Arts
Students in this course will engage in an exploration of options available to artists after high school, matching industry requirements with pathways, including, college admissions and cost associated with it. Students will complete portfolios, engage in mock interviewing and develop resume related material. Students will also research related trends in the creative arts sector, types of jobs available and professional organizations affiliated with different sectors. Traits that are valuable for artists to possess will explored and students will learn about advocacy and networking in the professional arts world.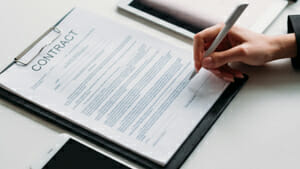 Artist Management
This course explores the role and importance of an artist manager, what they do, and how they impact the career of the artist and their brand. The course begins with the basics: why an artist needs a manager, the keys to finding the right partner, and a typical management contract. From there, students will cover the details of planning an artist's career, money management and what to do when things go wrong.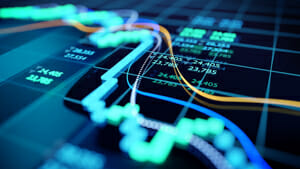 Arts Entrepreneurship
Introduction to Arts Entrepreneurship is a survey of a business strategies, including money management, investing, insurance, taxes and all the other details behind a successful career in the arts. This course also emphasizes the importance of entrepreneurial thinking, engages students with the fundamentals of the arts "business", and explores ways to influence and shape the industry's future. The course will explore the inner workings of the arts industry, using creative problem-solving exercises, discussion questions, collaborative projects, case studies, and hands-on activities. Students will have firsthand experience with guest experts in the fields of promotion, management, and artist representatives, and thus begin creating their own networks and a path to their future activities in the arts.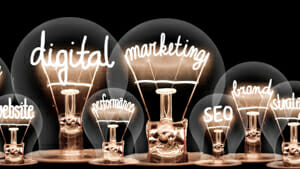 Creative Promotion in the Arts
This class offers a comprehensive study of media options available for the promotion of artists, products, and services. It includes a brief discussion of marketing plans, followed by a detailed look at both old and new media. Concepts such as integrated marketing communication are melded with creative tools for branding. Students will analyze an existing promotion plan, as well as create one of their own for a new product. Particular attention is given to the use of the internet for communication and the location and retrieval of business-related data.
You've reached the end of the list
Alumni Success
Making an Impact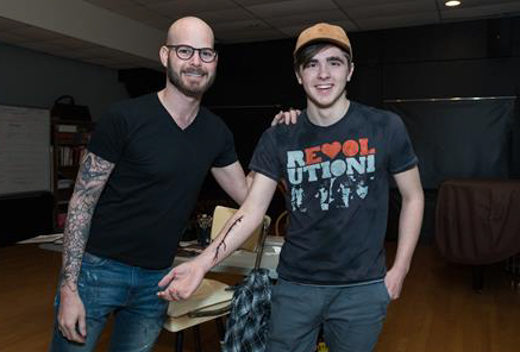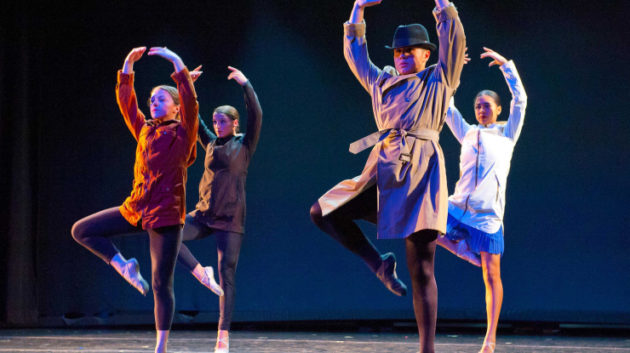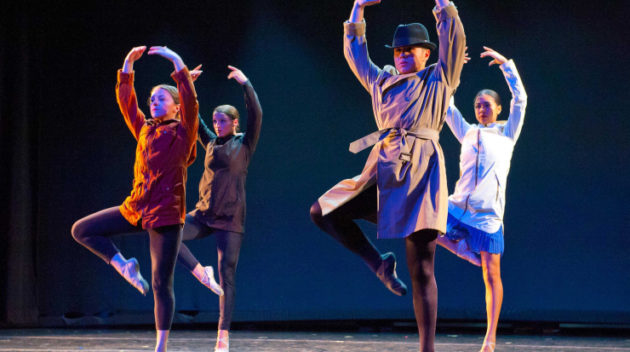 He has worked the fashion industry, film, television, runway shows, and has published work in magazines such as People, Vanity Fair, and Women's Wear Daily. He has been involved as a makeup artist with numerous Broadway shows, including: A Gentleman's Guide to Love and Murder, A Bronx Tale, The Crucible, Cabaret, Anastasia, Beautiful: The Carole King Musical, Disney's Aladdin and Disney's The Lion King
Brian Strumwasser is a New York based visual artist who also works in film, print, and Broadway as a makeup artist and hair stylist.
The rapidly evolving global economy demands a dynamic and creative workforce. The arts and its related businesses are responsible for billions of dollars in cultural exports for this country. It is imperative that we continue to support the arts and arts education both on the national and local levels. The strength of every democracy is measured by its commitment to the arts.