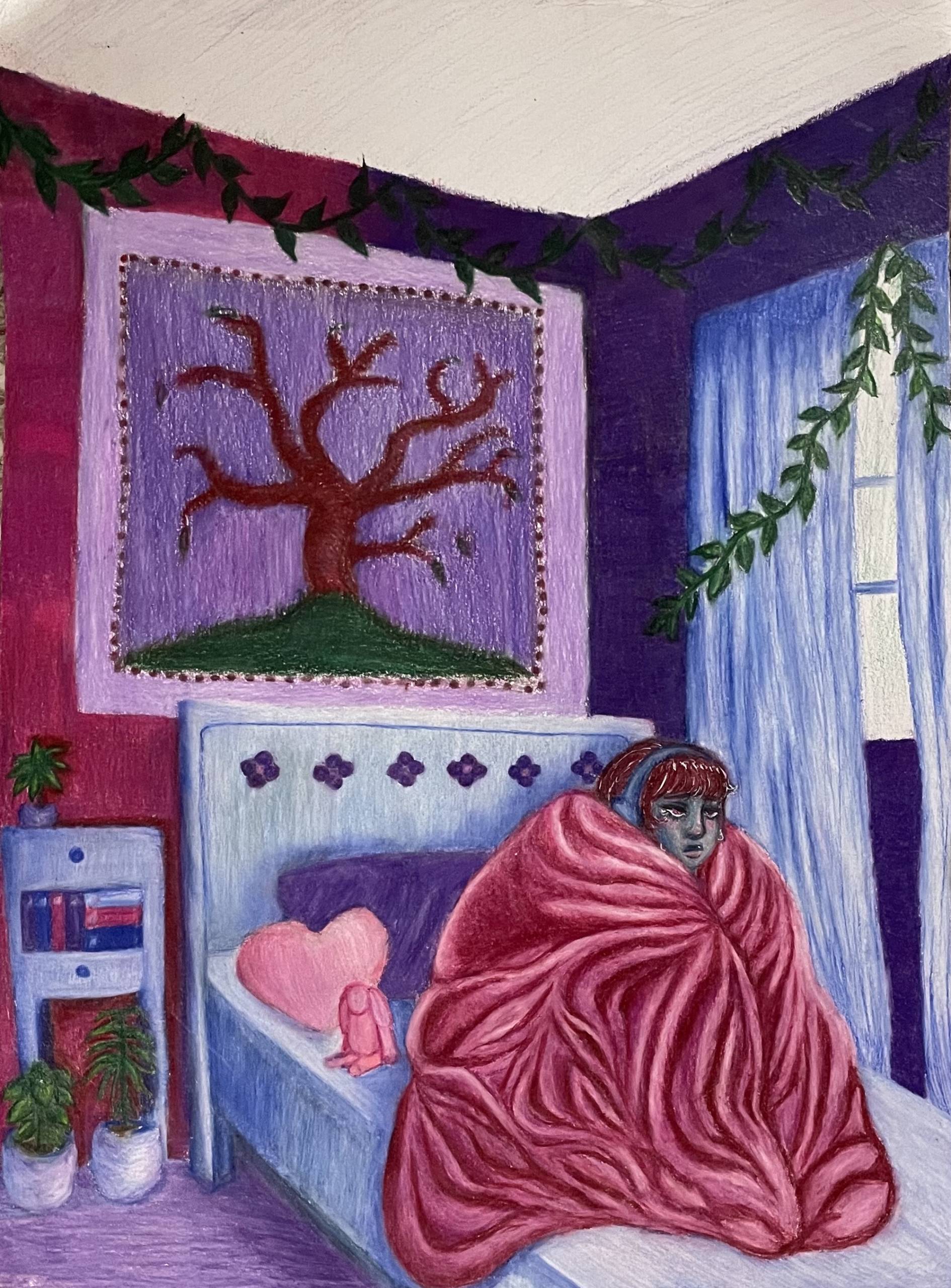 A Closer Look at the AP Artwork of Madelaina Venturino
Madelaina Venturino is a Visual Arts student from Locust Valley.
She shared, "My theme is an exploration of myself and understanding my emotions and feelings throughout my life. It is really therapeutic to be able to draw these feeling and express how I feel on paper."
Madelaina's favorite mediums to use are gauche, colored pencil, mixed media and collaging.
Throughout the year, Madelaina's greatest challenge was getting ideas to create new pieces and managing her time well.