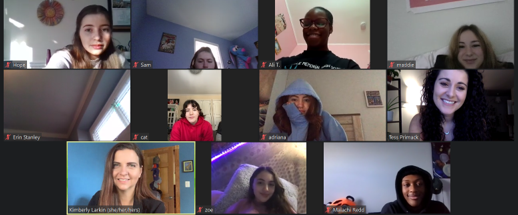 College Audition Tips from Tess Primack
LIHSA students learn how to prepare, what to expect and useful tips for their upcoming College Auditions
LIHSA students got a first-hand lesson in the college audition process by Carnegie Melon University Graduate and acclaimed Broadway actress Tess Primack.
Here are some valuable tips that Ms. Primack shared from her own personal experience:
Remember: Your classmates are not your competition; they are on the same team. It's you against yourself.
FINDING MONOLOGUES
Find songs and monologs that you connect with personally,
Make sure they are in the sweet spot for your voice
They should make you feel powerful and grounded
DON'T BE AFRAID TO ASK PEOPLE YOU KNOW FOR RECOMMENDATIONS!
Look up playwrights you like and google cast lists. See who is similar in age to you casting wise.  Look for roles within 5 years of your actual age.
Look at playbills you have and see who is your age and what roles they are playing.
Go to the drama bookshop in NYC and ask what they think is best for you.
Find a coach or teacher who knows you and that you trust, ask them for role recommendations.
NO STRETCHING!
Do material that sounds like you. Songs and monologues you connect to PERSONALLY- pieces that are written for people your age.
If you are not 100 percent certain you'll hit that note, choose a different song.
It's not about being the best. It's about being the best YOU!
ONCE YOU FIND A SONG OR MONOLOGUE YOU LOVE, DO YOUR HOMEWORK! 
Always read the whole play, not just your part. Know the show the song is from.  Know who wrote the play.
CLASSICAL PLAYWRIGHTS THAT AREN'T SHAKESPEARE
Moliere
Sophocles
Euripides
Aristophanes
Chekhov
**Often there is more than one translation – google the play (many are free online) and read a few so you can find a translation that you like best.
PLAYWRIGHTS WITH LOTS OF YOUNGER ROLES
Bekah Brunsteader
Lauren Yee
Claire Barron
Alan Bennett
Annie Baker
Joshua Harmon
Brooke Berman
Martin McDonaugh
Bridget Carpenter
Annie Baker
Julia Cho
Eric Bogosian
Lauren Gunderson
John Guare
Katori Hall
Heidi Schrek
Amy Herzog
Sarah Treem
AUDITION TIME
Colleges need you. They want you to be amazing!
Dress like you are on a date and want a second date.  Something you wear and feel great in. Schools want to see you are you are. There's only one you and schools want to see the real you. Express yourself.
BE KIND TO EVERYBODY!
You are the answer – they need you. They want you to be the answer and are rooting for you.
Be empowered – you have choice in this!
You are not a finished product – be there to learn. Every audition is a learning experience.
Be open to being yourself, even a little silly. Directors want people who are engaging and fun.
Keep your energy. Don't chat or make friends during the audition.
Directors working with you mean THEY LIKE YOU. Be directable 🙂
FEELING ANXIOUS?
You can't be anxious and grateful at the same time. When you have feelings of gratitude, the fear will go away. If you're feeling anxious, make a list of things you're grateful for. It's a powerful equalizer.
BEFORE THE DOOR.
I am powerful,
I am the answer,
This school needs me!
Channel this energy. Give yourself affirmation before you go in for the audition. You have this power to have the conversation with yourself.
IMPORTANT LINKS
National Unified Auditions – For Undergraduate B.F.A. Programs in Theatre –Audition for many schools at once!
CollegeConfidential.com – Get advice from Musical Theatre and Acting School Grads and Auditonees.
Ms. Primack is available for private college audition coaching – Email her at tessprimack@gmail.com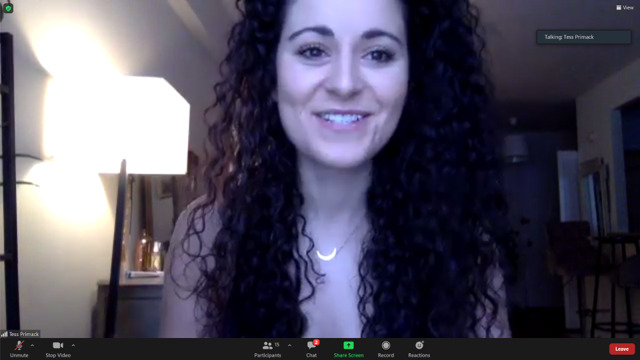 Sign up for our Newsletter!