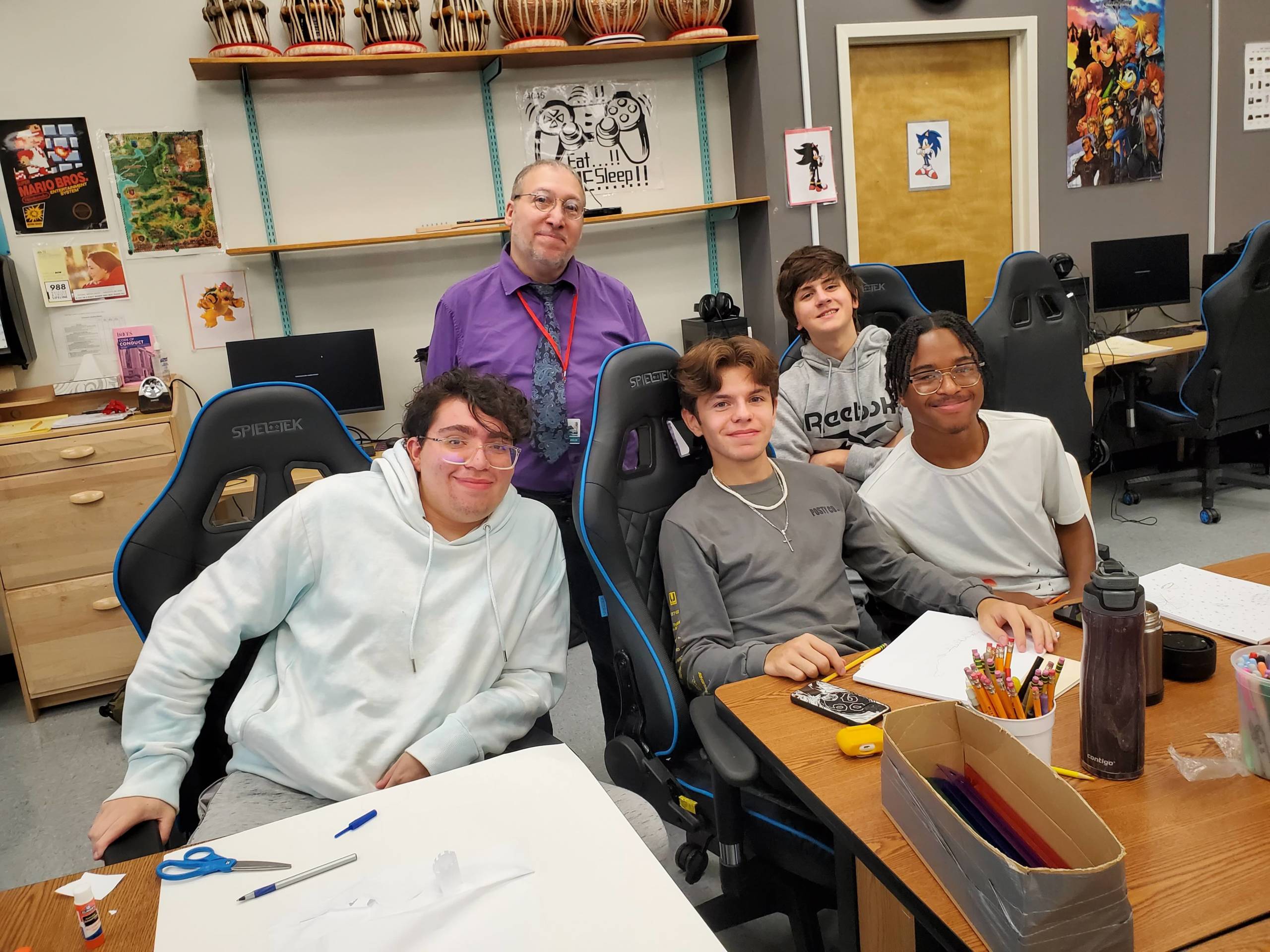 In the Classroom with Artist-in-Residence George Kayaian
Students in the Game Design program are working with George Kayaian, a graphic artist and illustrator, who is helping students practice using a variety of tools and ideas to create worlds with multiple perspectives. Using their new skills, first year students will be creating posters promoting their games. With the help of Mr. Kayaian's unique vision, second year students will be creating maps for their games.
"Mr. K. gives an idea and general picture, and we make our own version of it," says student Devin Dowd. "He is very positive. I also show him my games and he gives me reasons why the art I use is helping and how I can make it better."
"I want to learn about all different types of art when I go to college, so working with Mr. K. helps me get to do that," says student Thomas Ahrens. "It's really cool to see how fast he thinks of ideas and images."
"I love working with professionals because they give a different view and we get to work it into what we do at LIHSA," says Dowd. "Mr. K. taught us about working on commission and has shown us his own work. It inspires us to improve the art for our games. In our Game Design classes we don't get to do traditional art, with a pencil and paper, often. This is a nice escape from the digital world; now we get to sketch ideas too, and it has been helpful. We always look forward to working with Mr. K.!"
Scroll down for more photos.