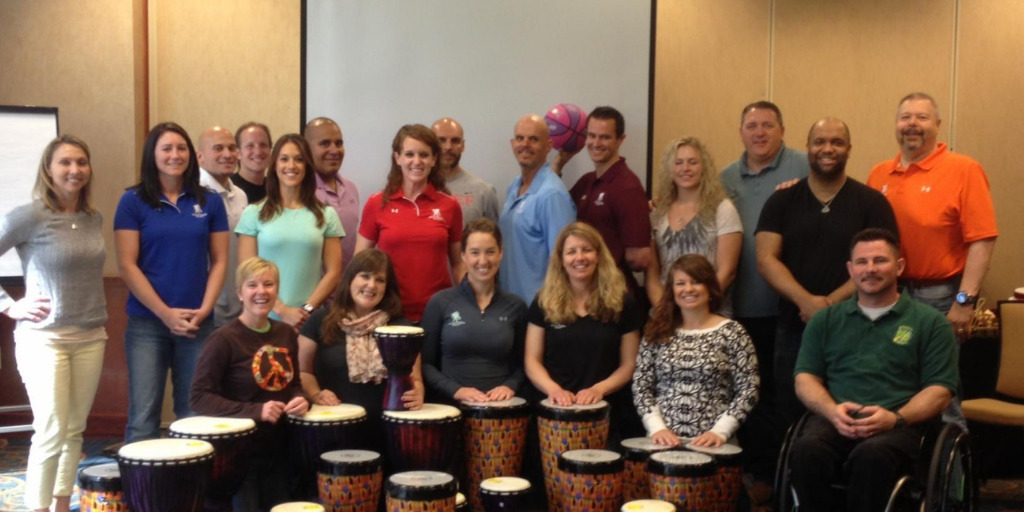 LIHSA Alumni Spotlight: Mike Veny
Meet LIHSA Alumni and Mental Health Motivational Speaker
 

and Author Mike Veny

Mike Veny grew up in Hempstead and developed serious mental health issues at a very young age.
With the help of therapy, drums and an amazing experience at Long Island High School for the Arts, he turned those challenges into a career and  travels the globe telling his story to help transform stigma.
He is a highly sought-after keynote speaker, corporate drumming event facilitator and author of many books, including Transforming Stigma: How to Become a Mental Wellness Superhero & The Transforming Stigma Workbook.
As a 2017 PM360 ELITE Award Winner, he is recognized as one of the 100 most influential people in the healthcare industry for his work as a patient advocate.
Mike's mission is to support you in receiving the gift of emotional wellness through unique learning experiences designed to empower your personal and professional growth.
We spoke with Mike about his struggles with mental health, his experience at LIHSA and more!
Early challenges
I grew up in Hempstead and was part of the Uniondale School District.
From an early age I struggled with behavior problems. I was expelled from three schools, hospitalized at a mental hospital three times and attempted to die by suicide at age 10.  No school really wanted me.  I just wanted to quit school, but it seemed like I didn't have any other options.  Everything was just a struggle.
Introduction to LIHSA
I started drumming as an outlet for my behavioral problems in fifth grade and it was one of the few things that calmed me down.
Before I entered 11th grade, my mom asked me what would make you happy and I said, "well, I just want to play the drums".  She found Long Island High School for the Arts.  A week later I got an audition, got accepted and the rest is history.  It was a game changer for me.  It changed my world, and it changed my mental health journey. It became the foundation for my career and my business right now.
LIHSA became a safe haven and I realized that my way of connecting with my emotions was through my drums.  When I found an environment that supported that and tried to nurture it, oh my God, did I thrive!
Did you have a particular highlight during those two years at LIHSA?
The highlight was just day one.  For the first time I experienced the feeling of being welcomed, the feeling of inclusion.  You just walk in, and you fit in and that was that was very new for me.  It was the turning point in my healing process.
The healing power of art
I believe that all art is a conversation.  It's a conversation between the artist and themselves.  I was having these conversations with myself growing up that were just not healthy.  But when I got in touch with that conversation the right way, which for me was behind a set of drums, everything changed.  Art and music allow you to get in touch with those conversations that you can't articulate and express them in a productive and healing way.
I believe arts education is essential.  The arts are a great teacher for learning about yourself and finding your way on the journey of life.  Whether you end up in a career in the arts or something else, you'll develop skills like self-discipline, self-expression and the confidence to prepare something and show it to the world. 
Signs of mental health issues – "THE THREE OUTS"
Out of character – You've always showed up to meetings on time, and you look a certain way.  But lately you've been late for meetings or not appearing put together, there's a chance you're struggling.
Out of nowhere – You just have a temper tantrum, or you spontaneously decide to move across country.  Chances are you're going through something.
Out of the group – Isolating from friends and family.
Tips for helping a loved one suffering with mental illness
The worst thing to do is give them advice.  The the moment we give advice to someone is never about the other person, it's about hearing ourselves give advice so we can feel important.  That puts a wall between you and the other person.
Ask them to help you understand what they are feeling and get them talking.  That gives them space.
The most important thing is that they reach out for professional help.  Therapy is not about weakness, it's about self-discovery.  You get to explore you and learn about you and it's a beautiful process.
How did you end up as a Motivational Speaker?
In 2011 I had another breakdown.  I was that person on the streets talking to people screaming and yelling.  I called up a mental health professional that I knew and said I need help and then she asked me to be a speaker at her mental health event.
We'll let Mike take it from here…
Did you ever thank that person you felt did not hear you at all, but heard you loud and clear?
I dedicated my book to her, and I thank her to this day.  She saw something I wasn't seeing, let me figure it out and that changed my life forever.
Message to current and future LIHSA students
I think it's important to be open when you're there.  Even if you think you are open, LIHSA is a culture shock because it's a whole new world, you get to see new things and if you're open, you can gain new perspectives.
It's also important to remember that even though it's fun, it's still work.  You got to do some real work and be receptive to it.  Even if it doesn't feel fun sometimes or there are things you don't want to do, that's OK.  There's something you're going to get out of the experience that you don't know right now, it reveals itself over time.
I encourage LIHSA students to enjoy the journey, but be open, be hardworking, and be consistent.
Learn more about Mike and his journey at MikeVeny.com.