LIHSA Leadership Profile: Marjorie Jean-Paul
LIHSA is honored to have Marjorie Jean-Paul as part of our extended community.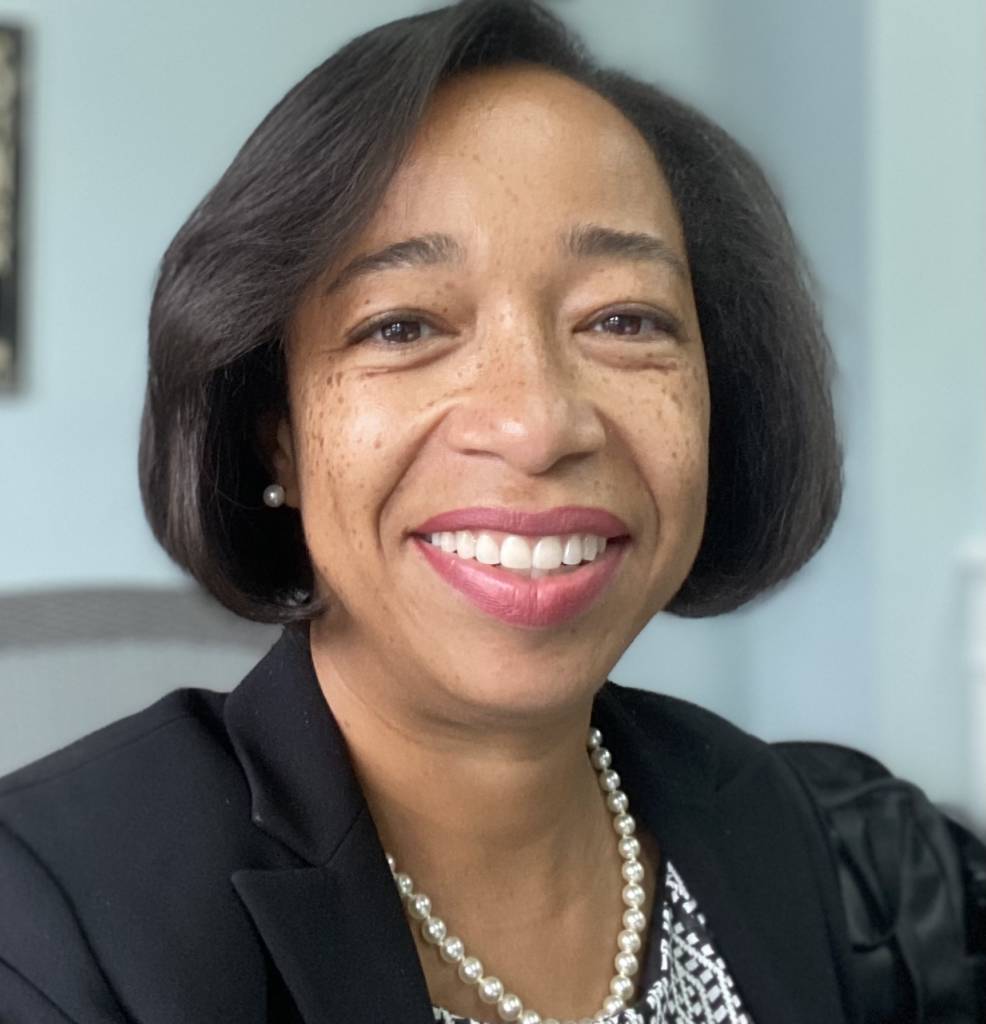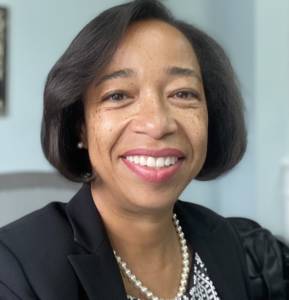 Ms. Jean-Paul is a member of the LIHSA Advisory Board.
This year she has taken on a new role where she works with our teachers on issues pertaining to diversity, equity and inclusion.
Her Introduction to LIHSA
My introduction to LIHSA was through (Principal) Dr. Chris Rogutsky and her amazing work in transforming the school.  She has an understanding of what a gem it is and the skills to really draw it out in a region thirsty for programs like this.
Your Current Role as a DEI (Diversity, Equity and Inclusion) Advisor
I have to say with the first introduction to the full faculty I was very impressed with the attention to the conversations and their willingness to open themselves up to talk about this.
And then today [Election Day] I witnessed the same thing, a real commitment to this work.  I feel really honored to be a part of that conversation.
A feeling of belonging
I asked the staff to rekindle a memory of a time when they felt the belonged and to use this emotion to guide them in thinking of how to create opportunities for all students to feel safe and welcomed in the classroom.
What is the best way to engage the entire LIHSA community in this belonging conversation?
I think it's great that we're doing this article and that's part of communicating the conversations that the faculty are engaging in, and the way that the faculty is handling these conversations.
As the leaders, they should be the ones leading the conversation in terms of exploring that further and finding out how what role the LIHSA community wants to play in these discussions.
Tackling our challenges
As if COVID didn't make life challenging enough, we have the racial issues, the social issues, the environment.  All of that reckoning, and it's the actual COVID pandemic that we've had to deal with.
And now we must face it and to say, "OK, how are we gonna tackle this directly?  There's no dancing around and fluffing up anymore".  We have this awesome opportunity to make a change and through we didn't cause all the issues we are left with in this world, we have an opportunity to change it.
The fact that we're in schools gives us an opportunity to change the way students think about about these issues.  It's an important task and one that will resonate for generations.
Words of wisdom for the LIHSA community
The space that LIHSA offers for the students is critical for the art that they are bringing to the world, and the more that they can be fully and completely their authentic self, we can sit by and marvel at the beauty and the wonder that their art will bring to us, knowing that is at the core of us.
Being able to be our full self and being able to express whatever art that we're interested in, and so LIHSA is leading the way in that way, and I'm happy to be a part of it.
"I'm distracted by your cat"
Editors Note: Since we started working remotely, everyone has had some unexpected situation occur during a Zoom meeting.  It's my pleasure to share with you a mildly amusing moment from my otherwise in-depth and thought-provoking interview with Marjorie.  Enjoy!