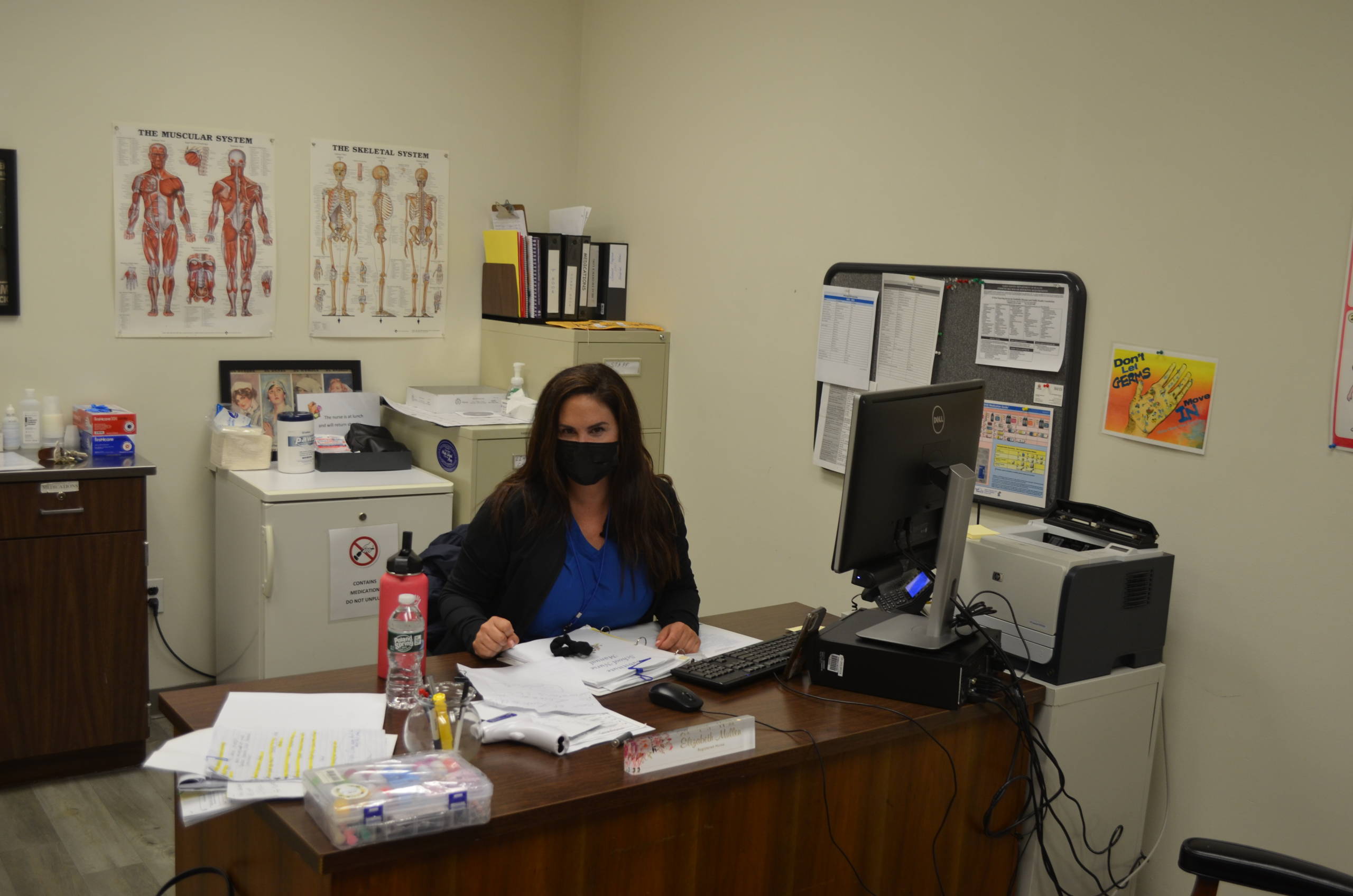 Meet LIHSA Nurse Elizabeth Mullen
We are proud to welcome Elizabeth Mullen to the Long Island High School for the Arts as our new School Nurse.
Elizabeth brings over 25 years of nursing experience to LIHSA, along with patience, compassion and a desire to ensure that each and every student has a healthy and fulfilling high school experience.
We asked Elizabeth to share some details on her nursing career and inspirations, as well as some other facts about herself and some health advice for the students.
Education background:
Associate of Applied Science in Nursing degree from Nassau Community College with certifications in Pediatric and Adolescent Nursing and Nephrology (the study of kidney function and disease).  Bachelor's of Science in Nursing and Master's in Health Administration and Community Nursing from Molloy College.  Continuing education has always been a priority for me.  Never stop learning!
What influenced you to become a nurse?
I was influenced by my grandmother who was a Navy Nurse during WWII.  She was an old school nurse and always had the answers and the kisses to heal any life and medical problems. As a child, I was obsessed with the cape she was given at graduation and her nursing cap, and frequently dressed up in them.  She had quotes from Clara Barton (founder of the Red Cross) and Florence Nightingale (founder of modern nursing) that she needlepointed her tiny Lower West Side apartment, where she also treated friends and neighbors at no cost.  It was a much different time, but her commitment to nursing and community continues to inspire me.
What is the most fulfilling part of the job?
Without a doubt the most fulfilling part of my job is assisting our students with whatever is needed to ensure they are mentally and physically healthy and able to get the most out of the school year at LIHSA.  "Saving lives one band-aid at a time." is my mantra, and that band-aid could be a bandage or an ice pack, or just taking the time to listen or giving a hug when they need it most.
Biggest Challenge?
My biggest challenge is time.  There is never enough time to accomplish as much as I would like.
What hobbies do you enjoy when you're not in school?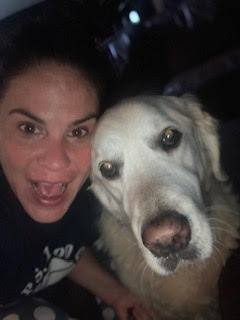 When not enjoying my time with the LIHSA community, I am with my children, playing with my yummy Golden Retriever Kirby (yes, a reference to a Nintendo game), listening to music (Van Morrison is one of my faves!), riding my Peloton, and walking the beach.
I also feel it's important to give back to the community, so I volunteer for an organization that helps underserved woman achieve careers in nursing and I am a tireless advocate for Special Needs Children.
If I wasn't a nurse, I'd be a…
Hmmm, that's a hard one because I believe this is the best calling ever.  But I think the second-best job would be training service dogs.  You get to be around puppies all day and provide support to people in need.  Two of my favorite things!
Tips for LIHSA students to have a healthy school year:
That's an easy one.  Help yourself and your LIHSA family by washing your hands, wearing your mask in public areas and, although we will miss you, please remain home if you are feeling ill.
Most importantly, please take time for self-care.  Journal, meditate, laugh, and always know the staff of LIHSA is here for you.  Don't hesitate to stop in if you need anything at all.
Sign up for our Newsletter!